04 May

Yosemite Engagement Photos – Amit & Veena Proposal

Amit and Veena dated for 7 years before Amit surprised Veena with the question of "will you marry me" in Yosemite National Park. Even though both Amit and Veena were already planning their Engagement party and Wedding, Amit still did not give Veena the ring. He wanted that moment to be epic and special.

So Amit started planning an engagement photoshoot in Yosemite and reached out to us for help capturing his big day. After one of our meetings, Amit directly messaged us and told us his secret. He wanted to surprise his girlfriend at the photoshoot and officially proposal to her – right in middle of the most beautiful place on earth. We loved that idea and of course agreed to be part of it.

Over the weeks, we planned the photo and video shoot. We followed the weather in Yosemite and learned that only the valley will be accessible for us during April as the snow still covered the mountainous peaks. That's ok, we still knew we'd get amazing shots for both photography and cinematography during spring. We we all (we really were) super excited to capture the scenery at Yosemite with the beautiful couple.

The day we arrived in Yosemite was simply perfect. Warm, beautiful and not a lot of people (this worked out great for us). Perfect conditions to capture a Yosemite proposal. So we got to work – capturing both photography and cinematography as the day unfolded. Especially when Amit got on his knee asking Veena the burning question and was finally able to place the ring on her finger.

Enjoy the MODERN Yosemite Engagement video (above) from the day and here are the photography results.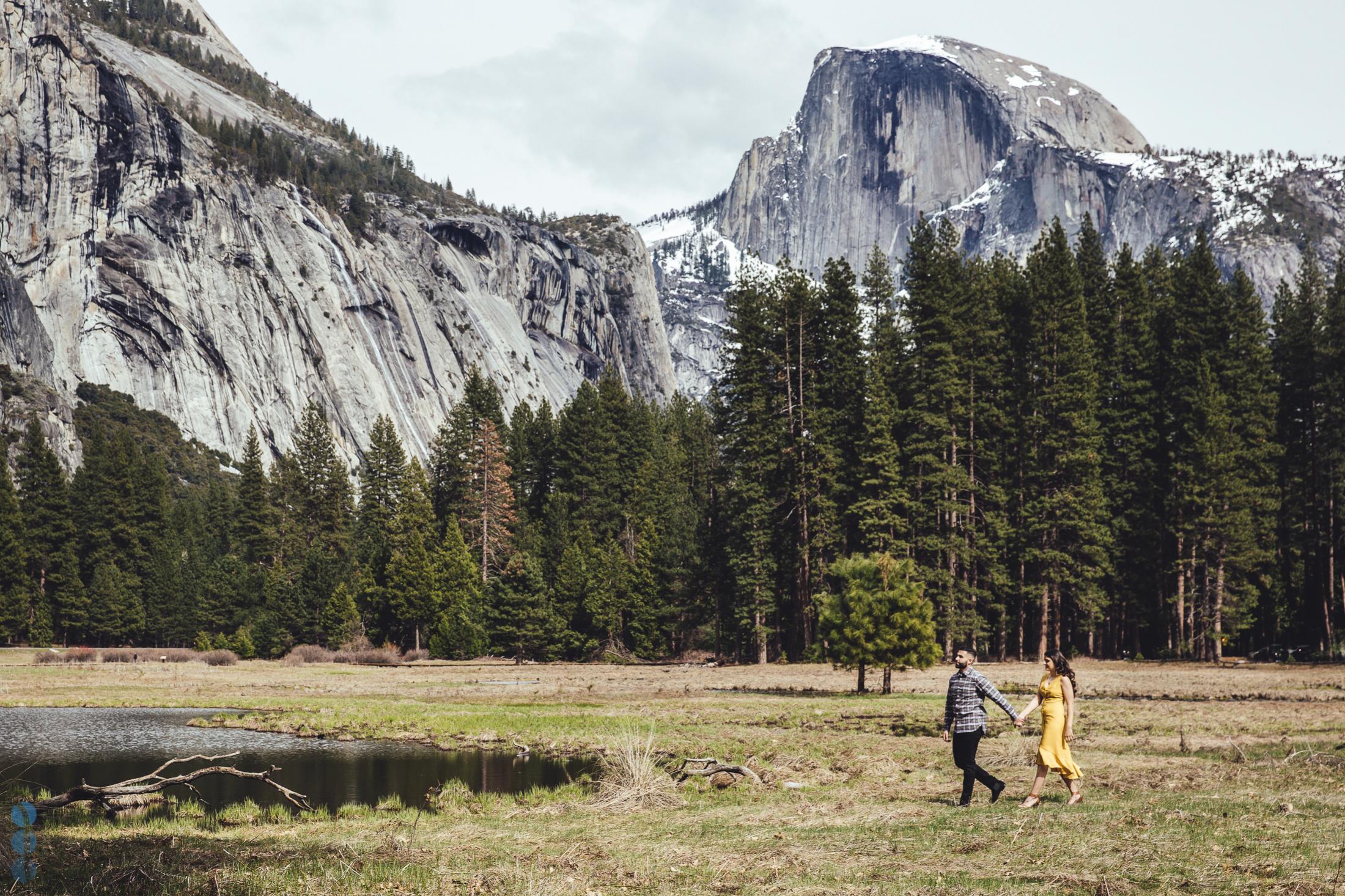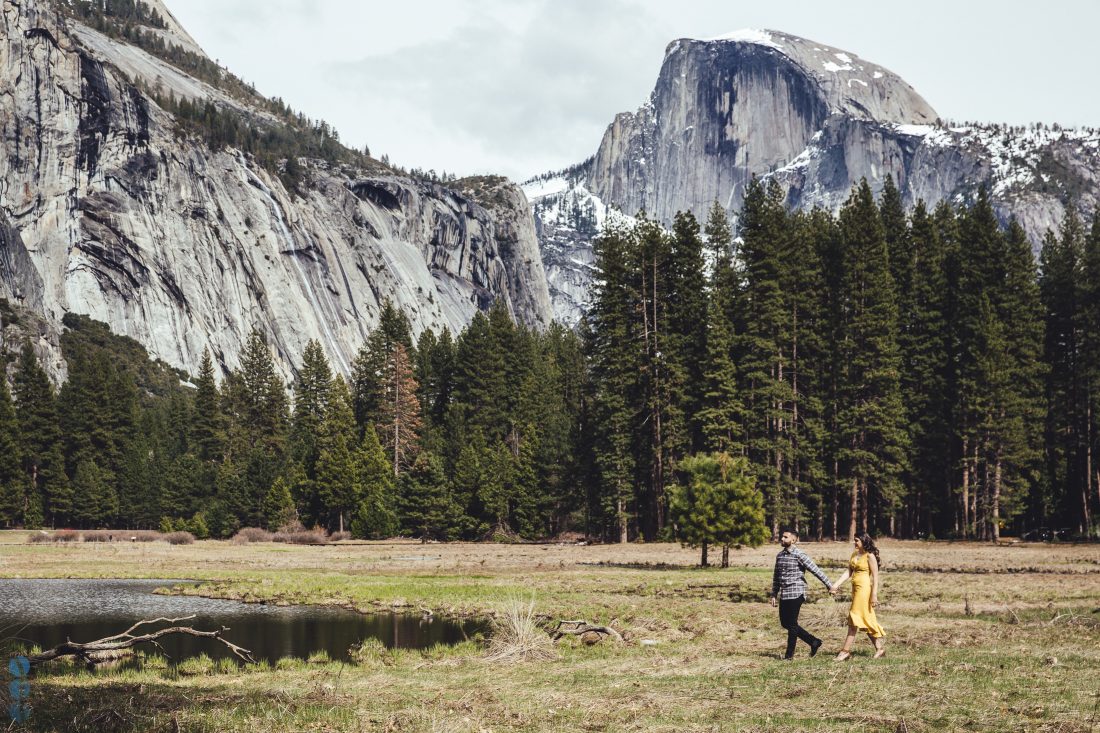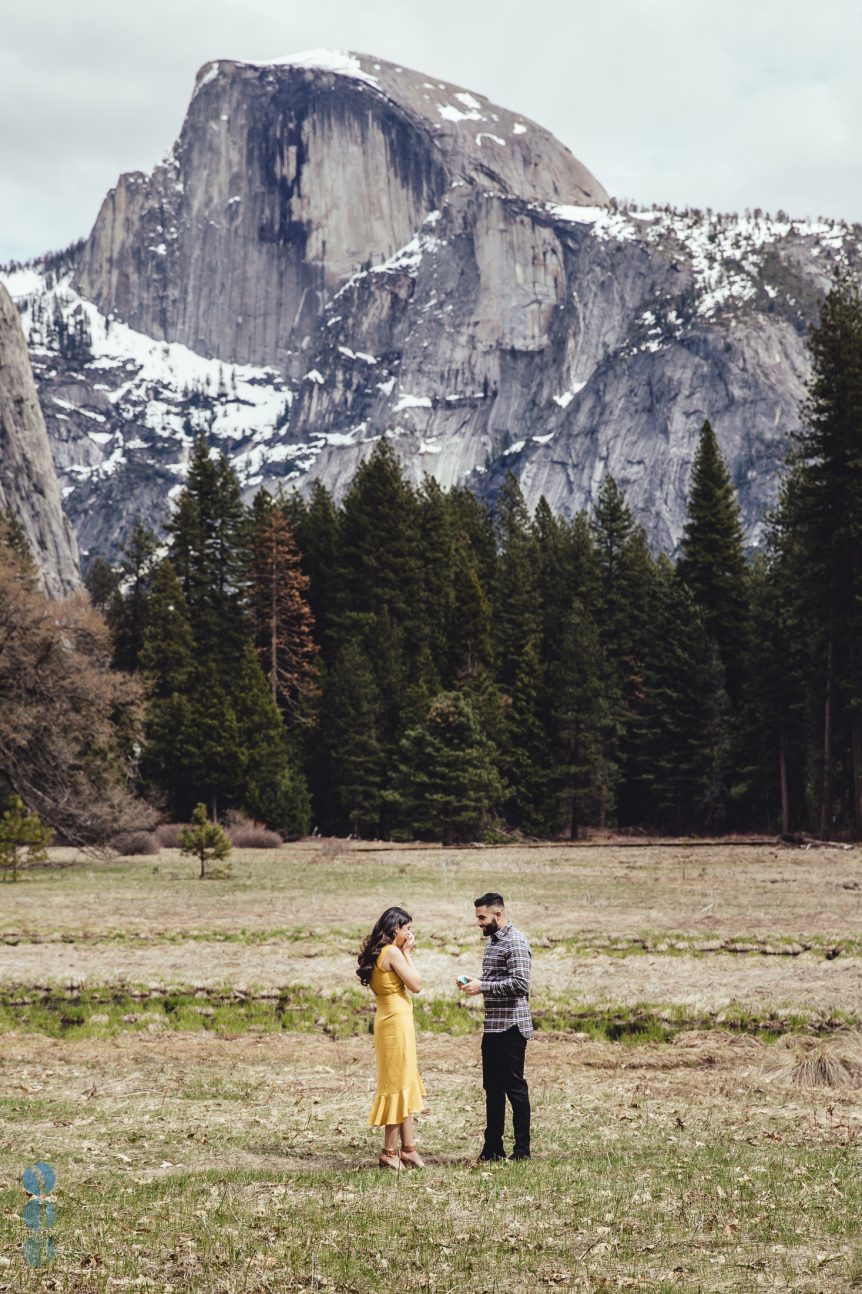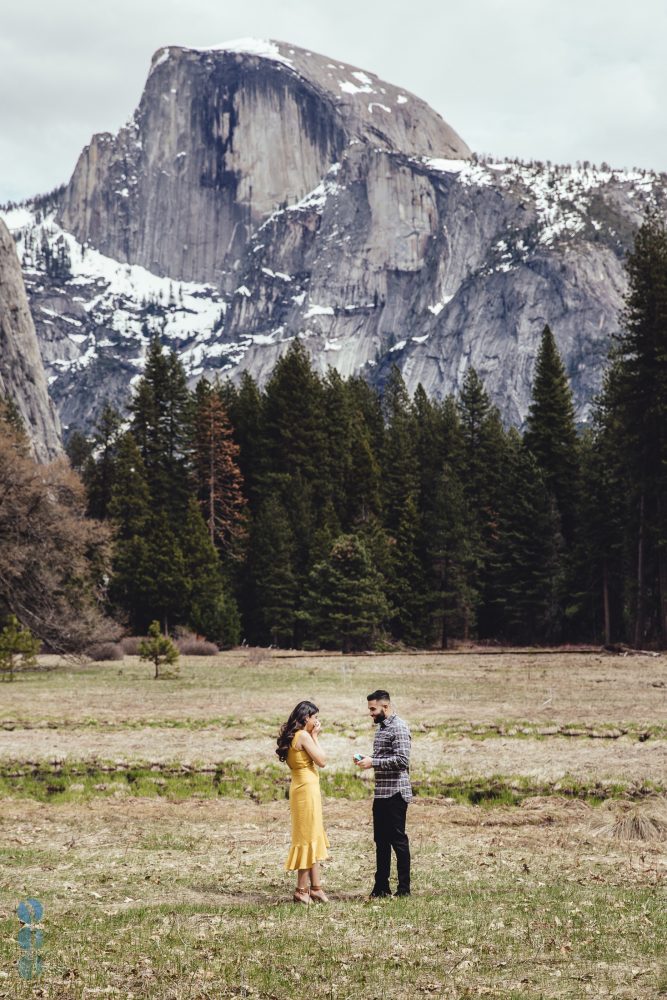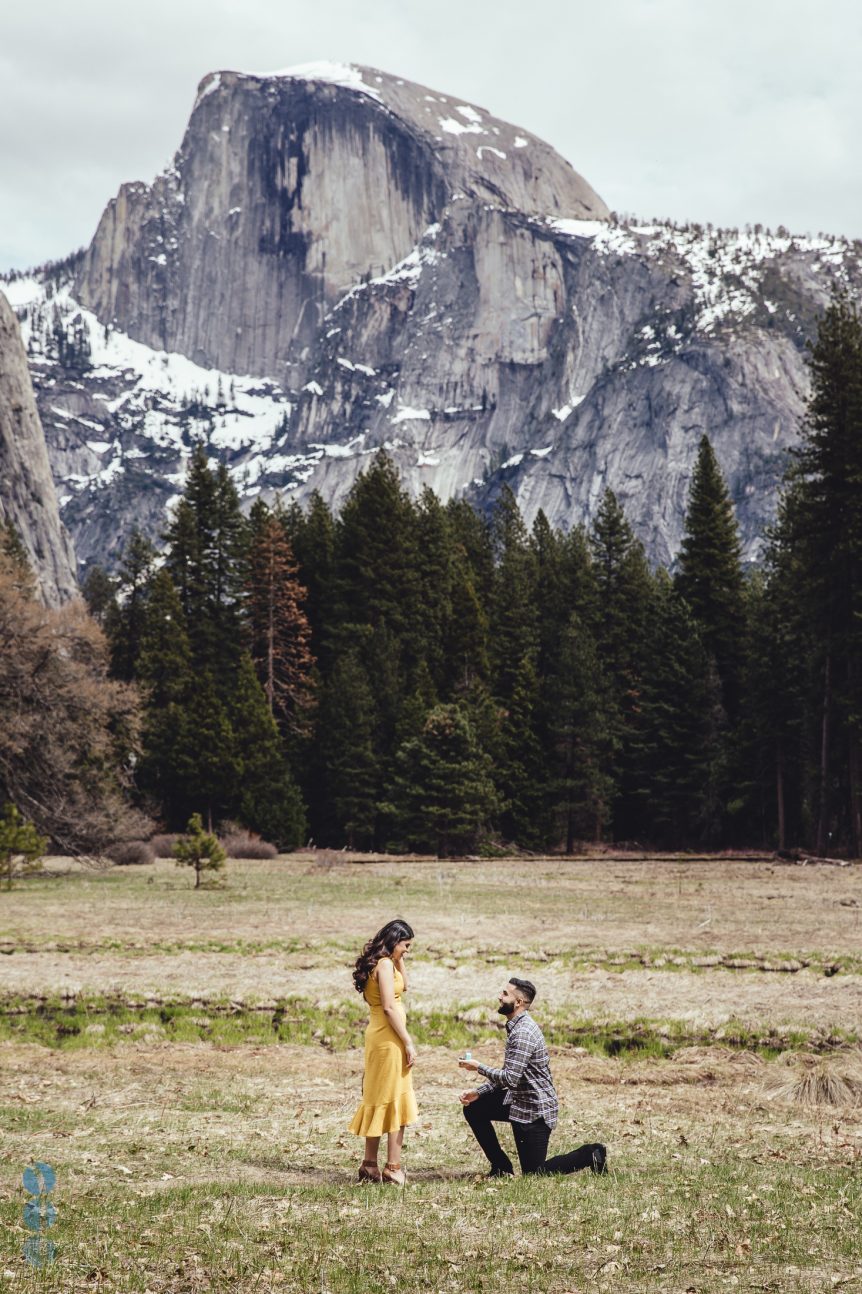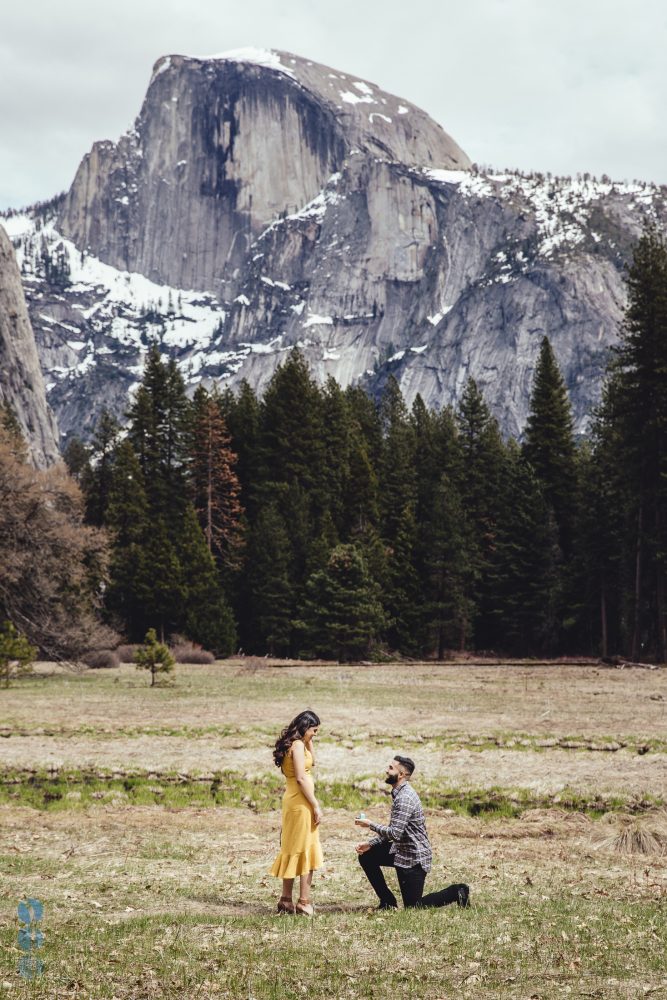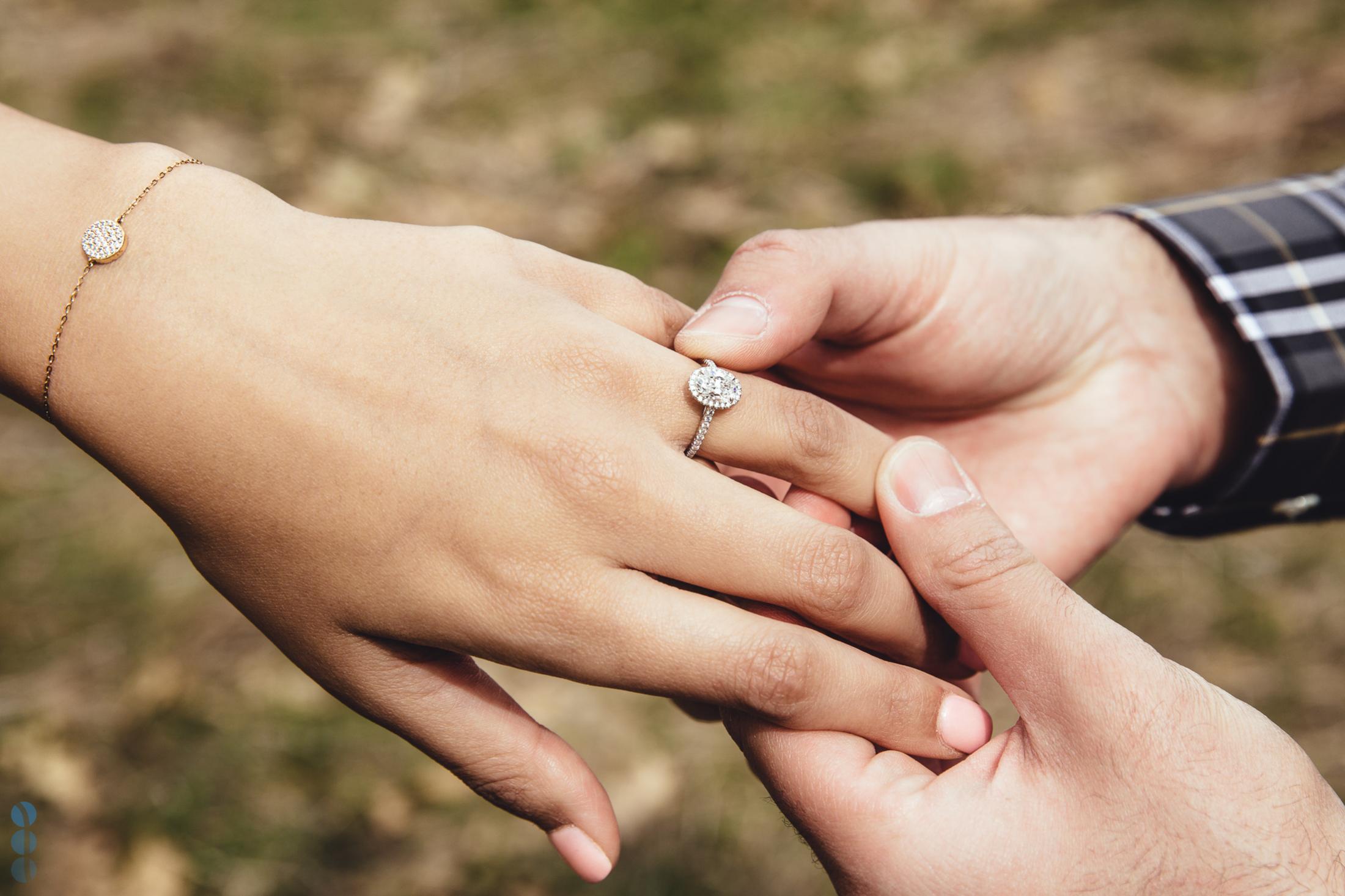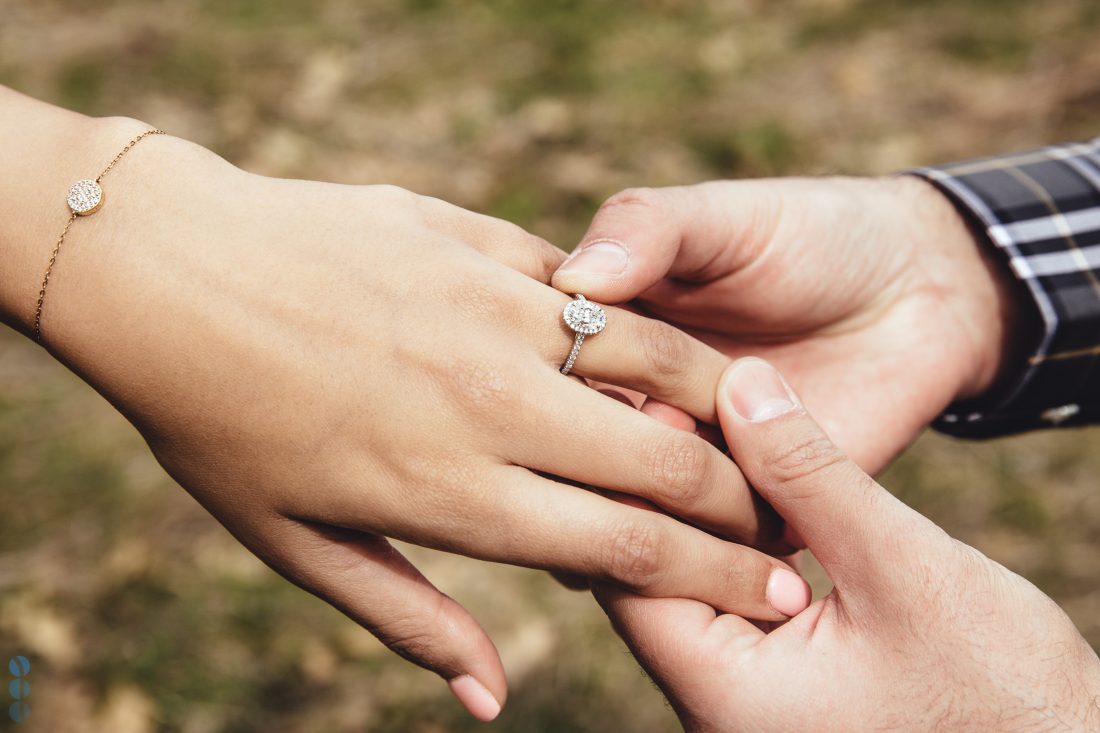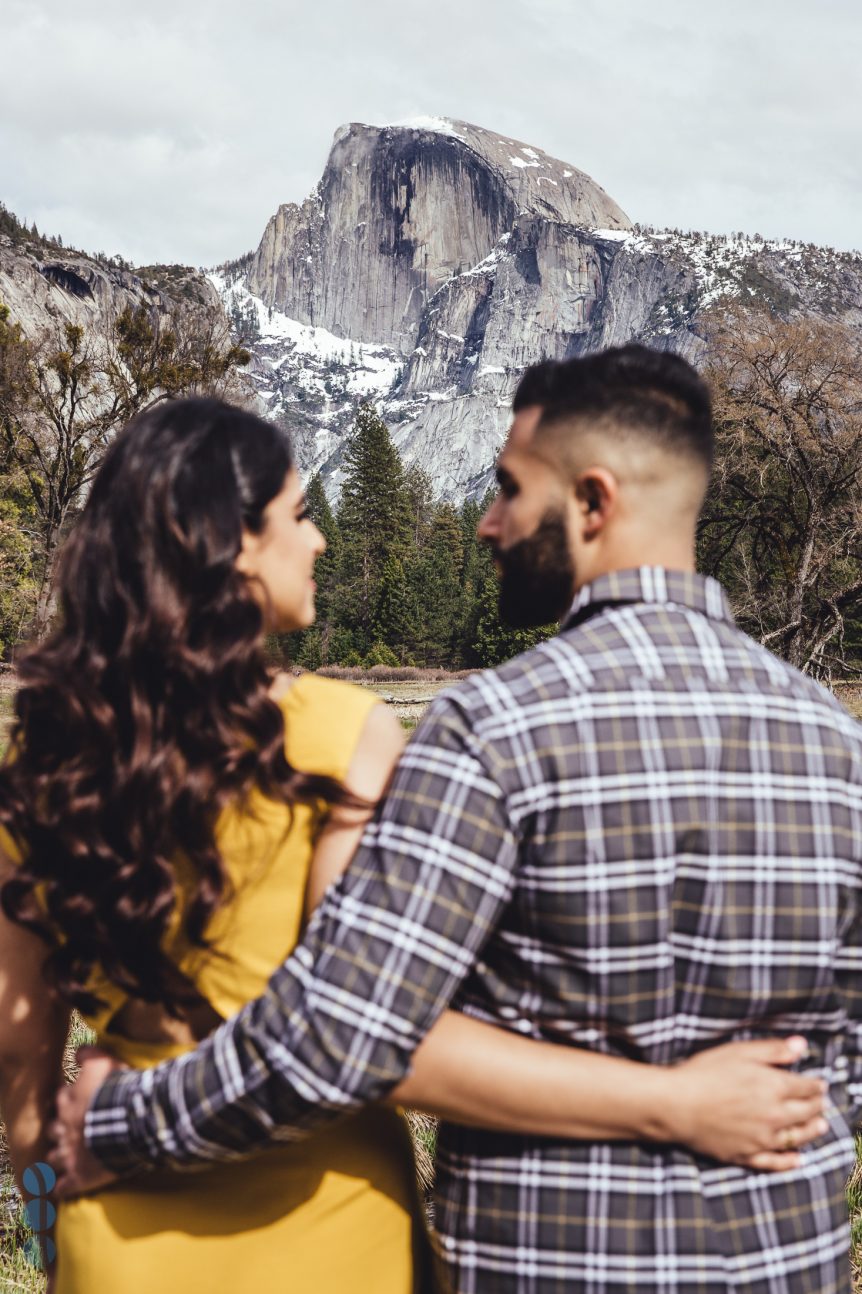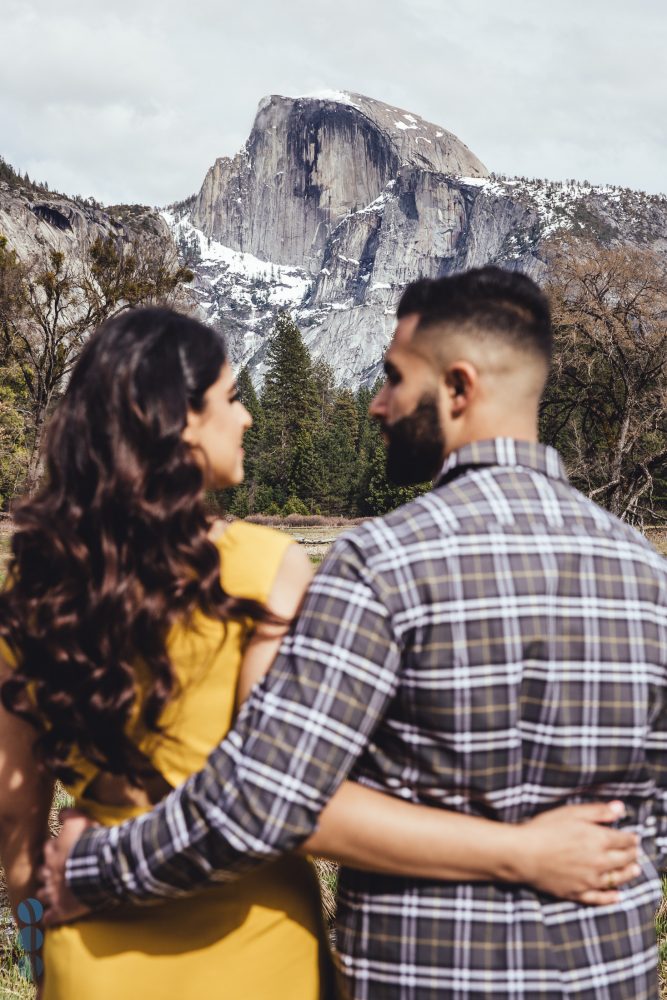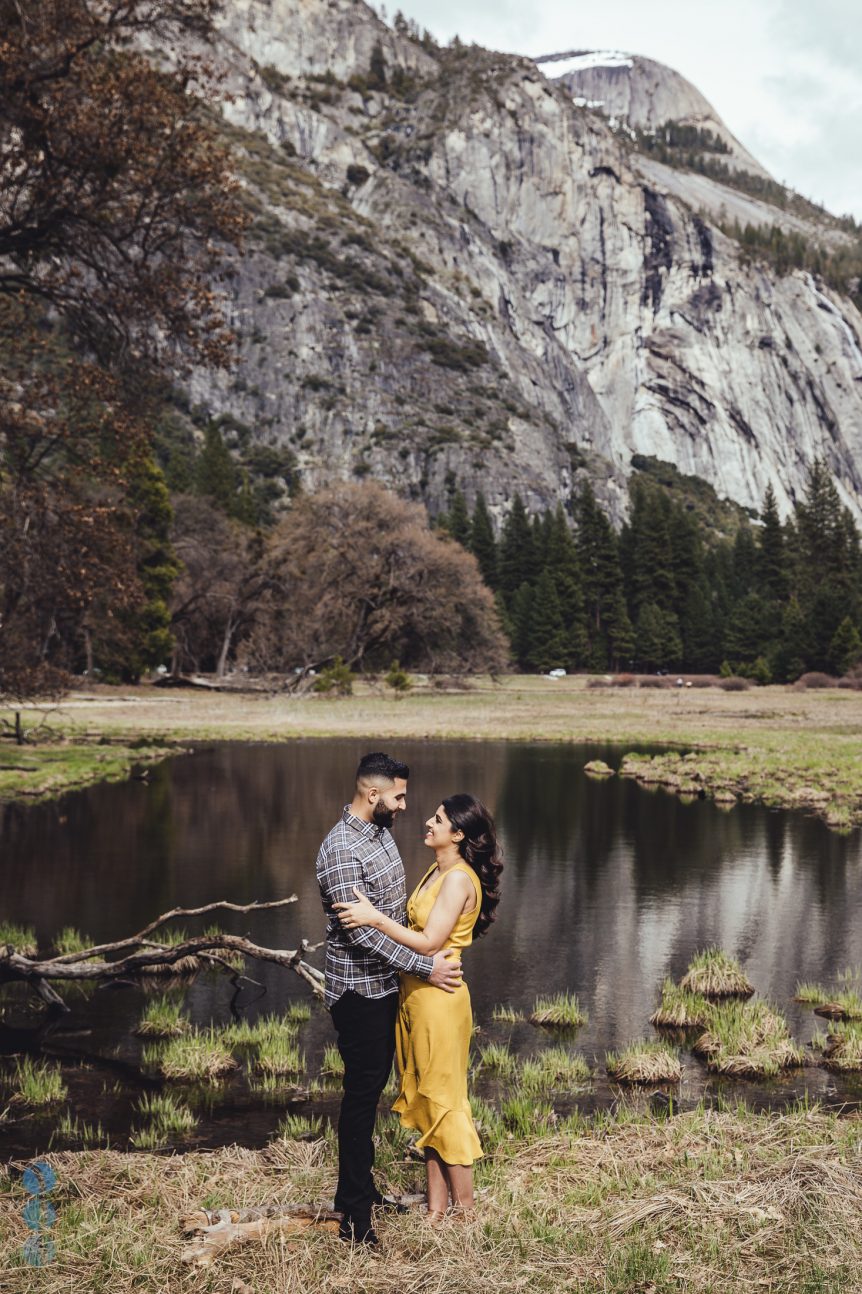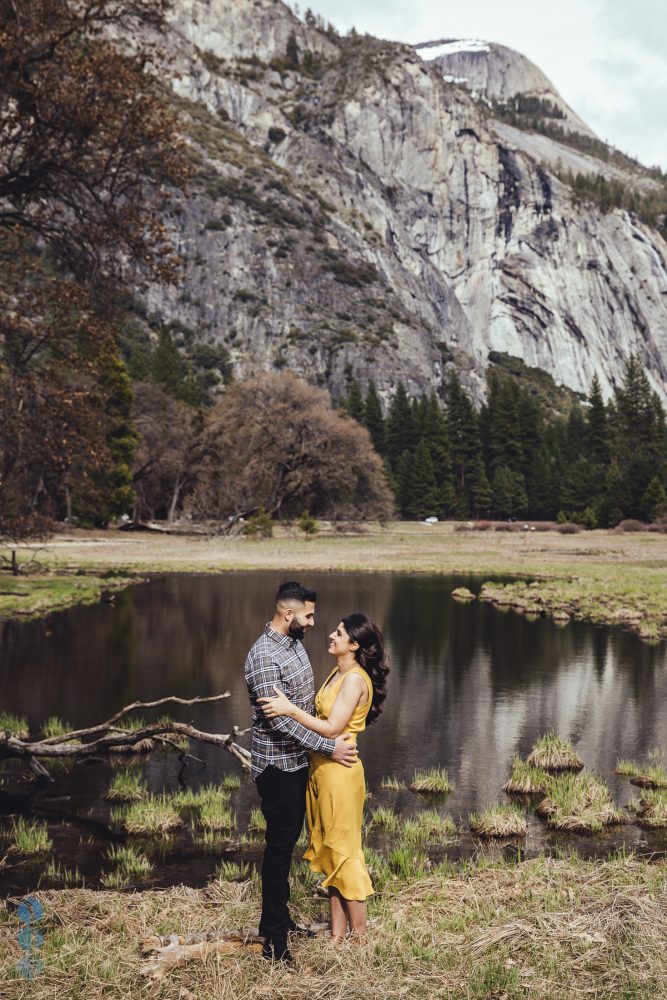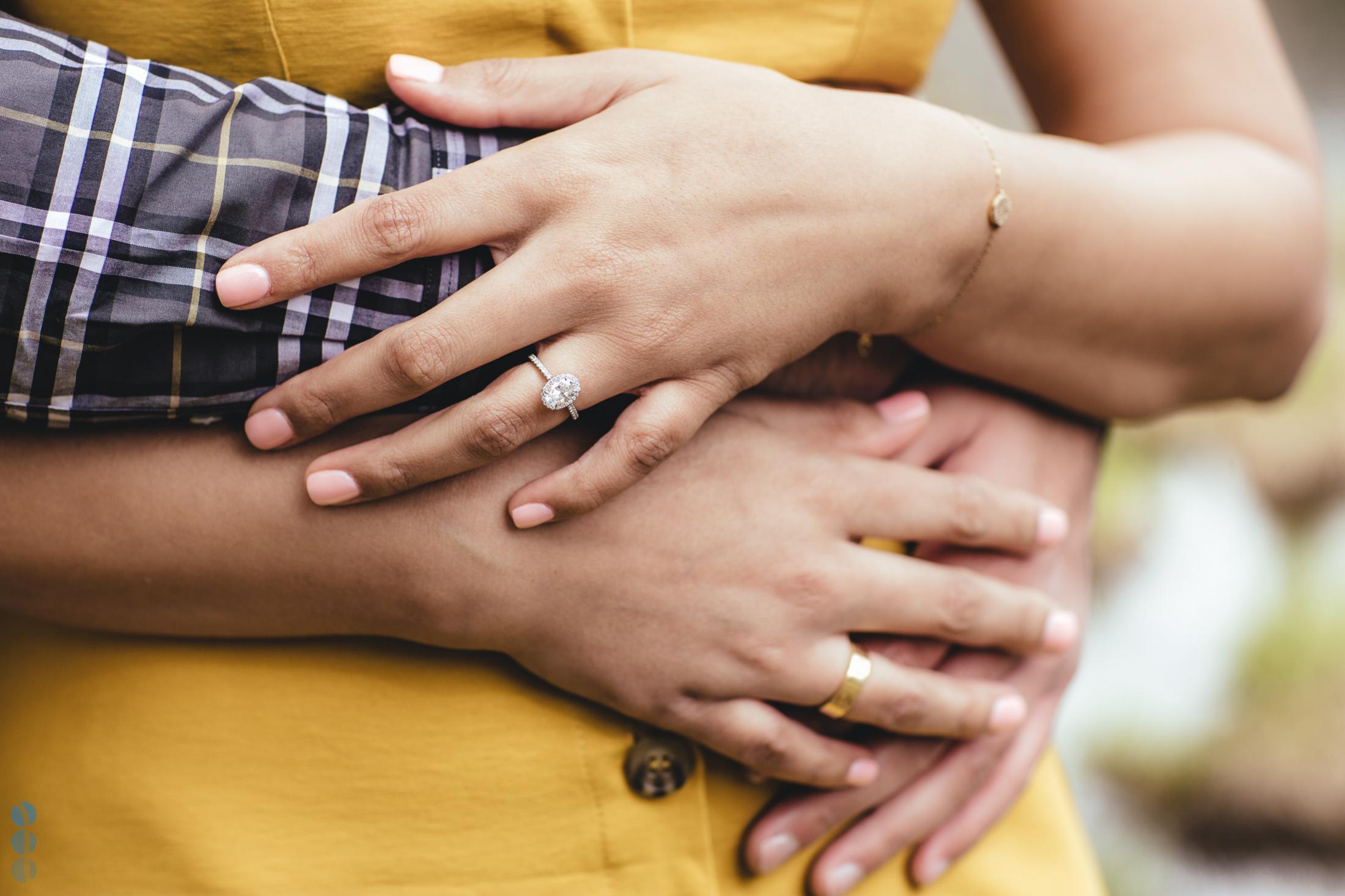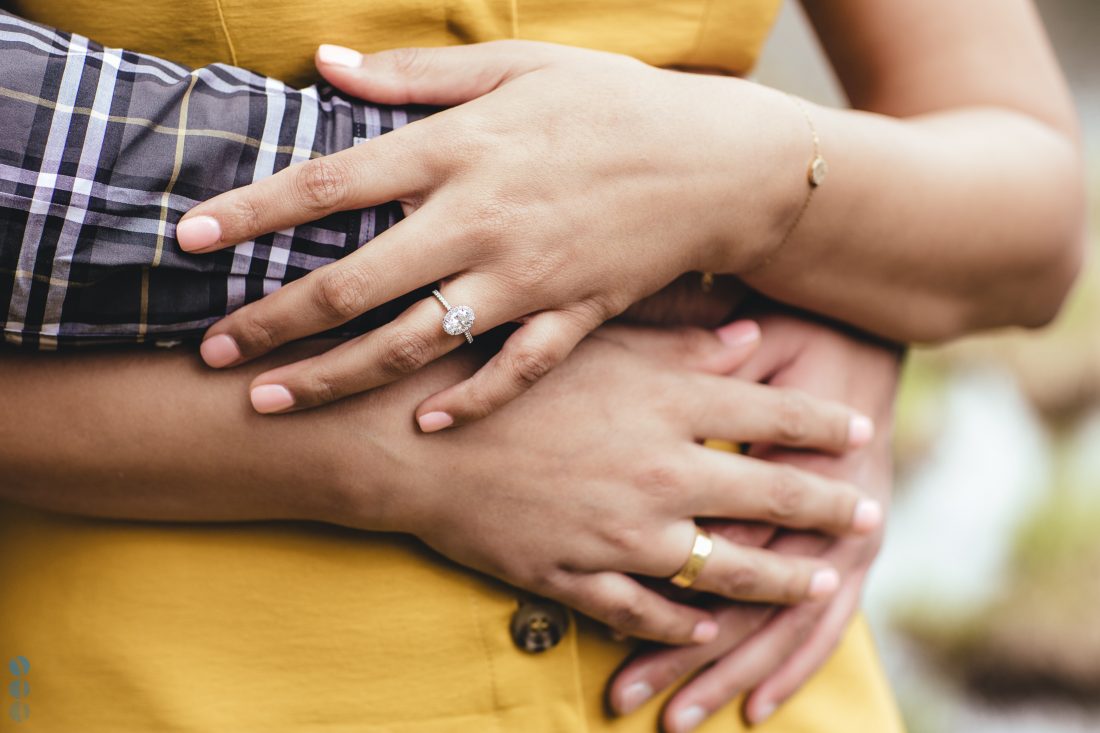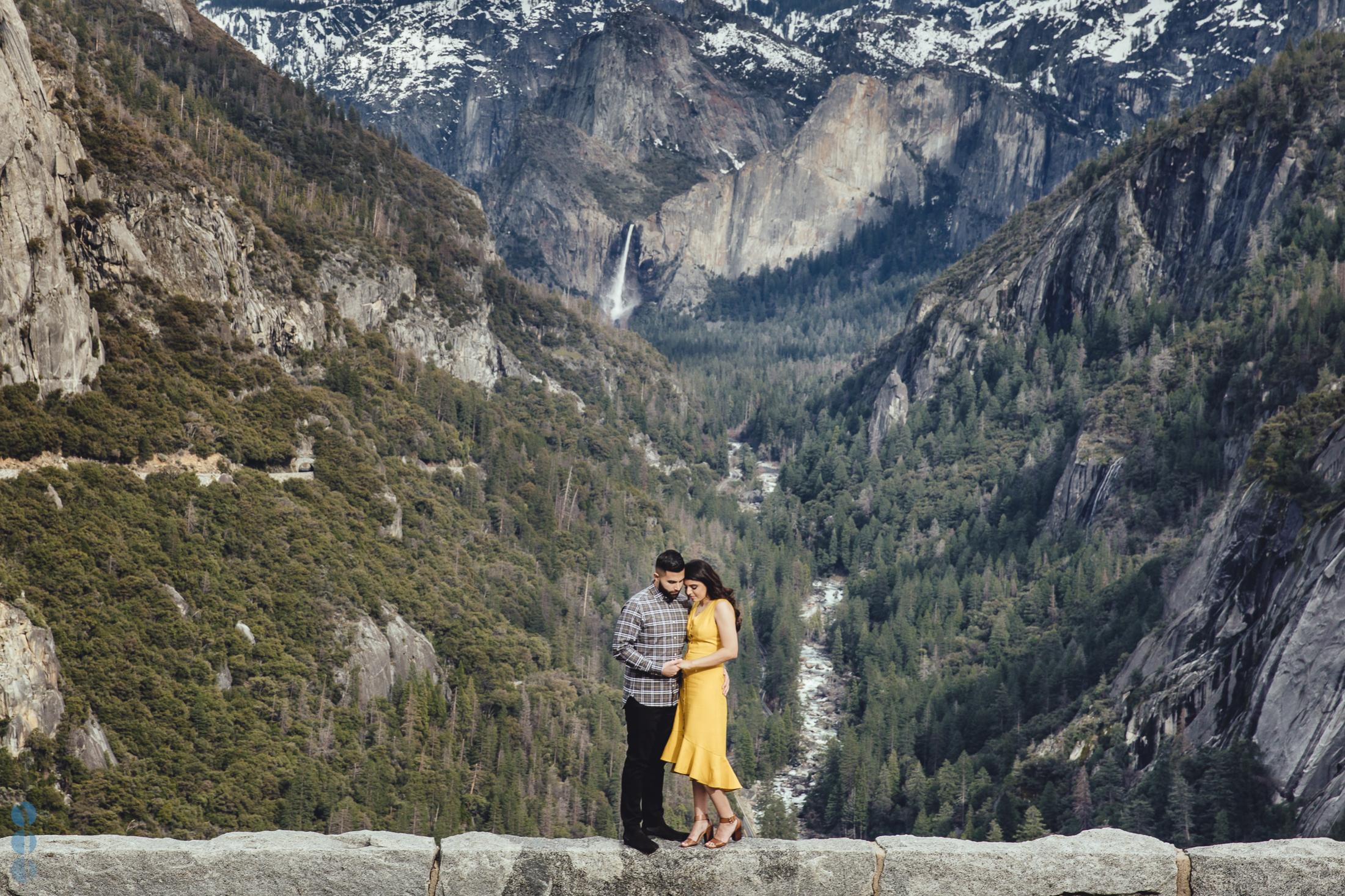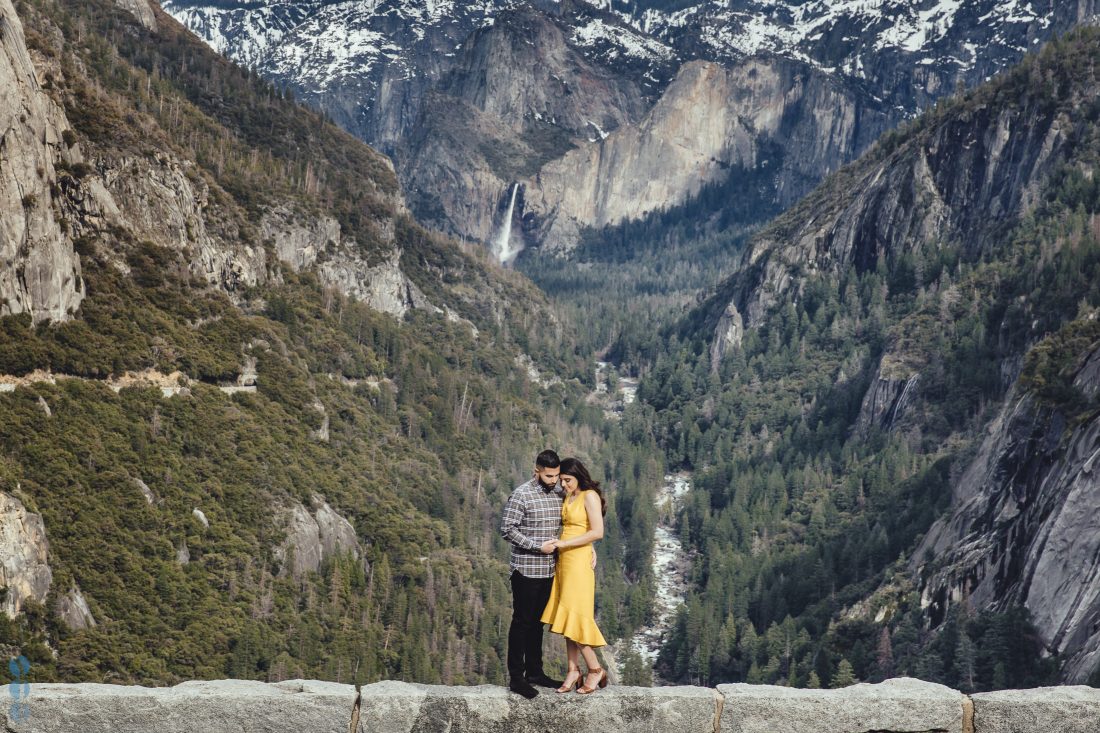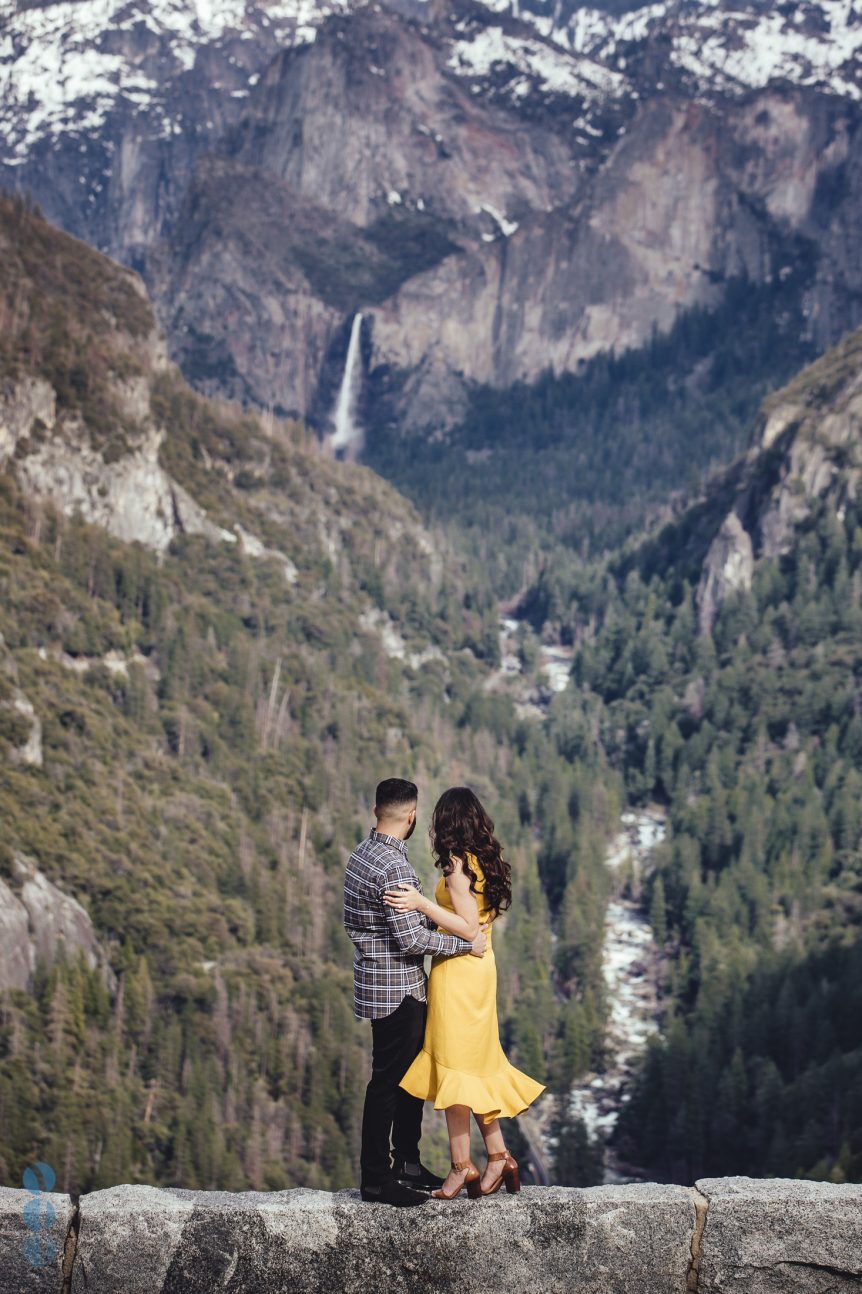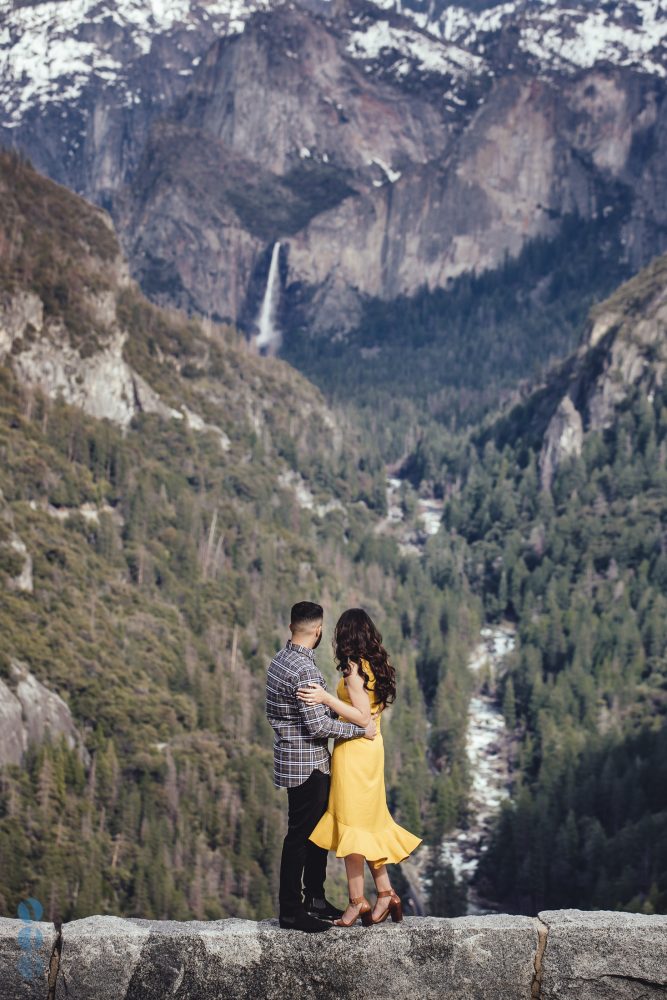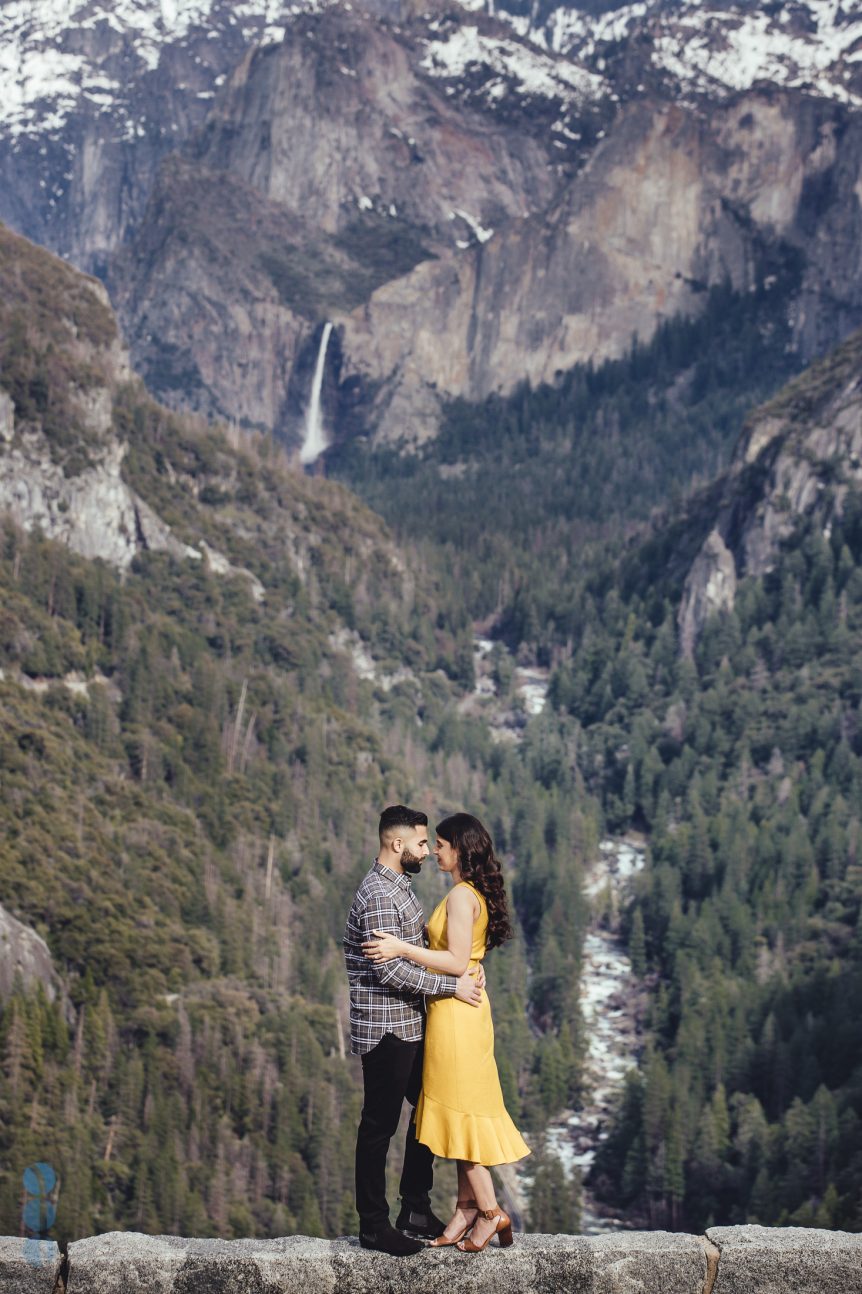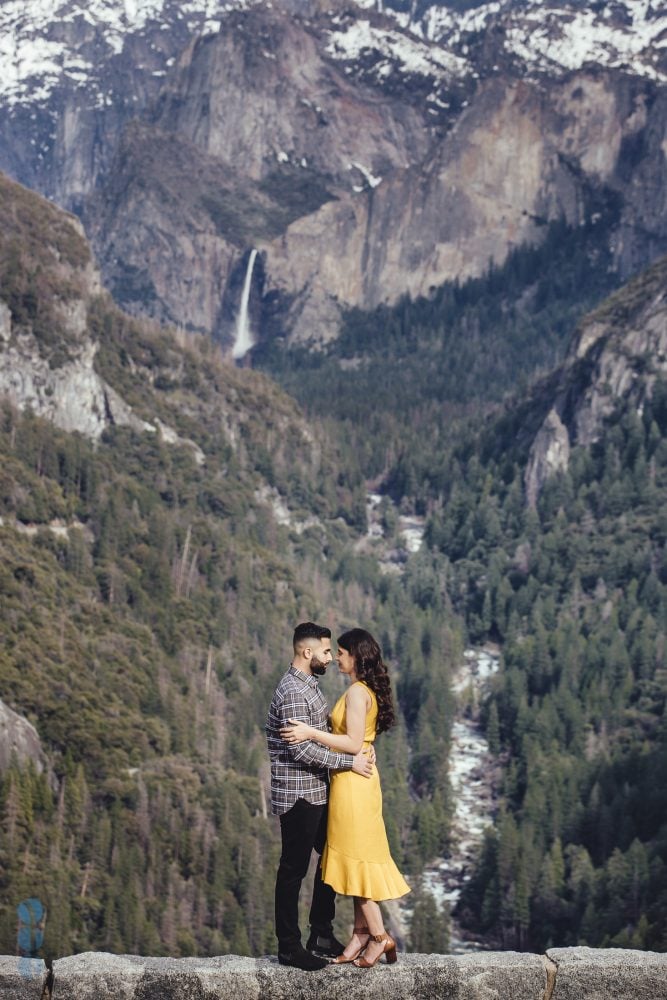 These photos overlooking the Yosemite Valley, the waterfall and the river are some our favorite from this photoshoot. We personally loved that the lighting was perfect – we mean completely PERFECT. That's something that is completely impossible to plan. It was a cloudy day, so we both had the opportunity to work with the soft lighting and capture these amazing photos and the amazing modern engagement video (in the beginning of the post).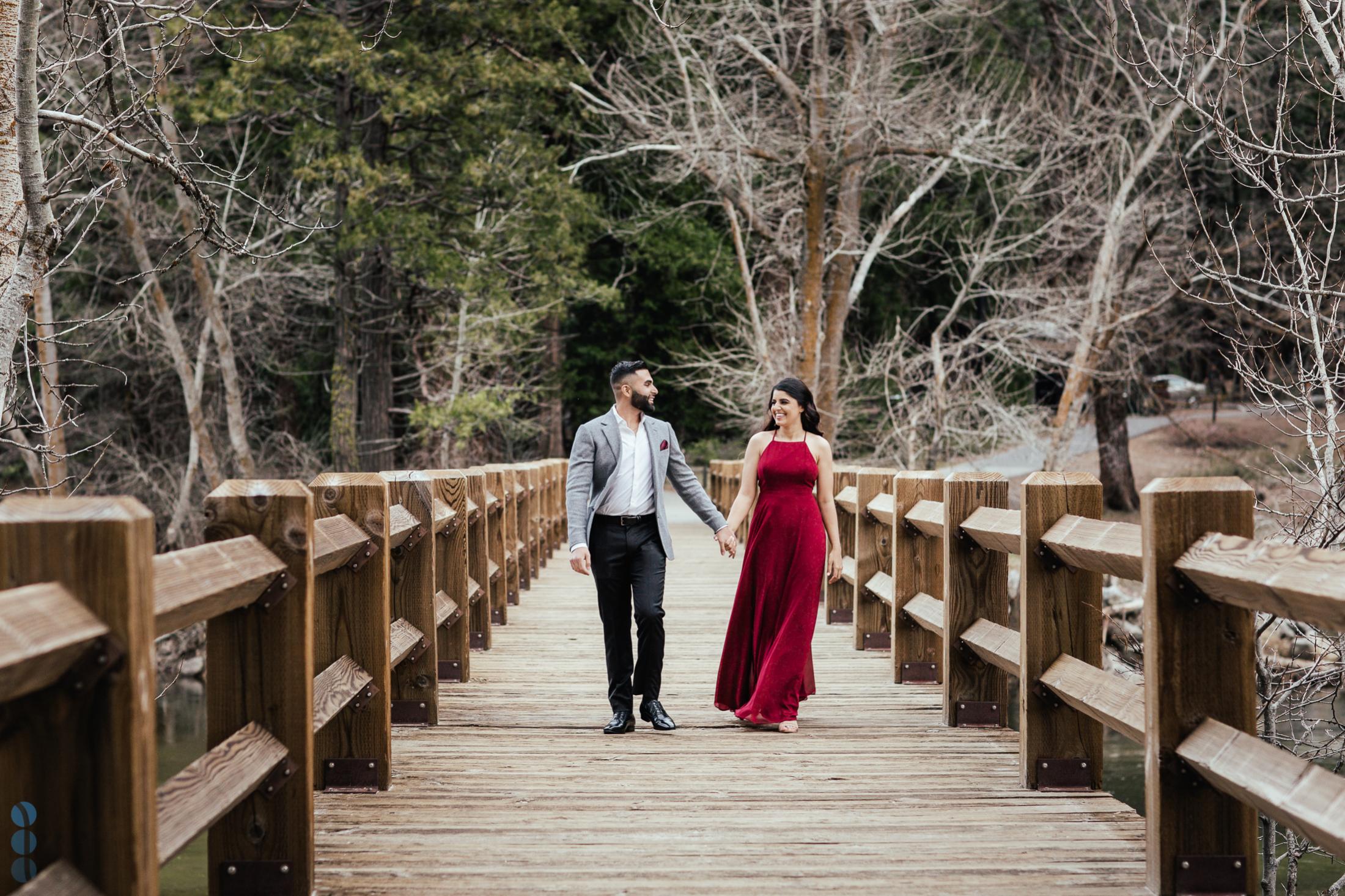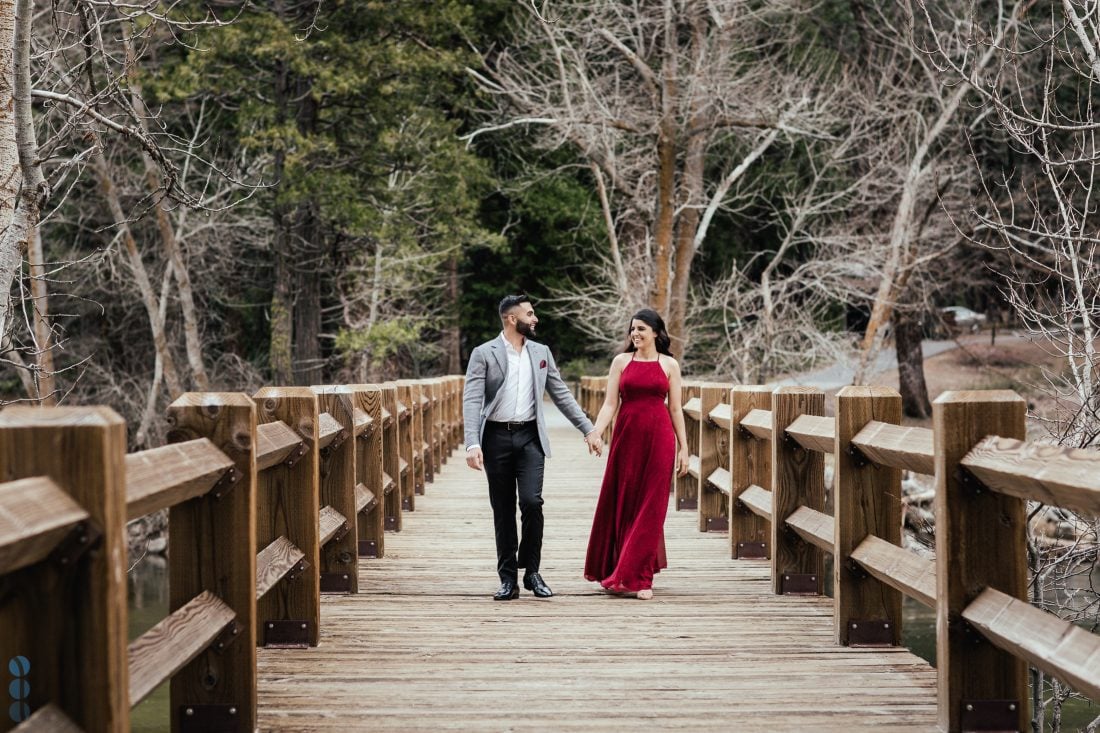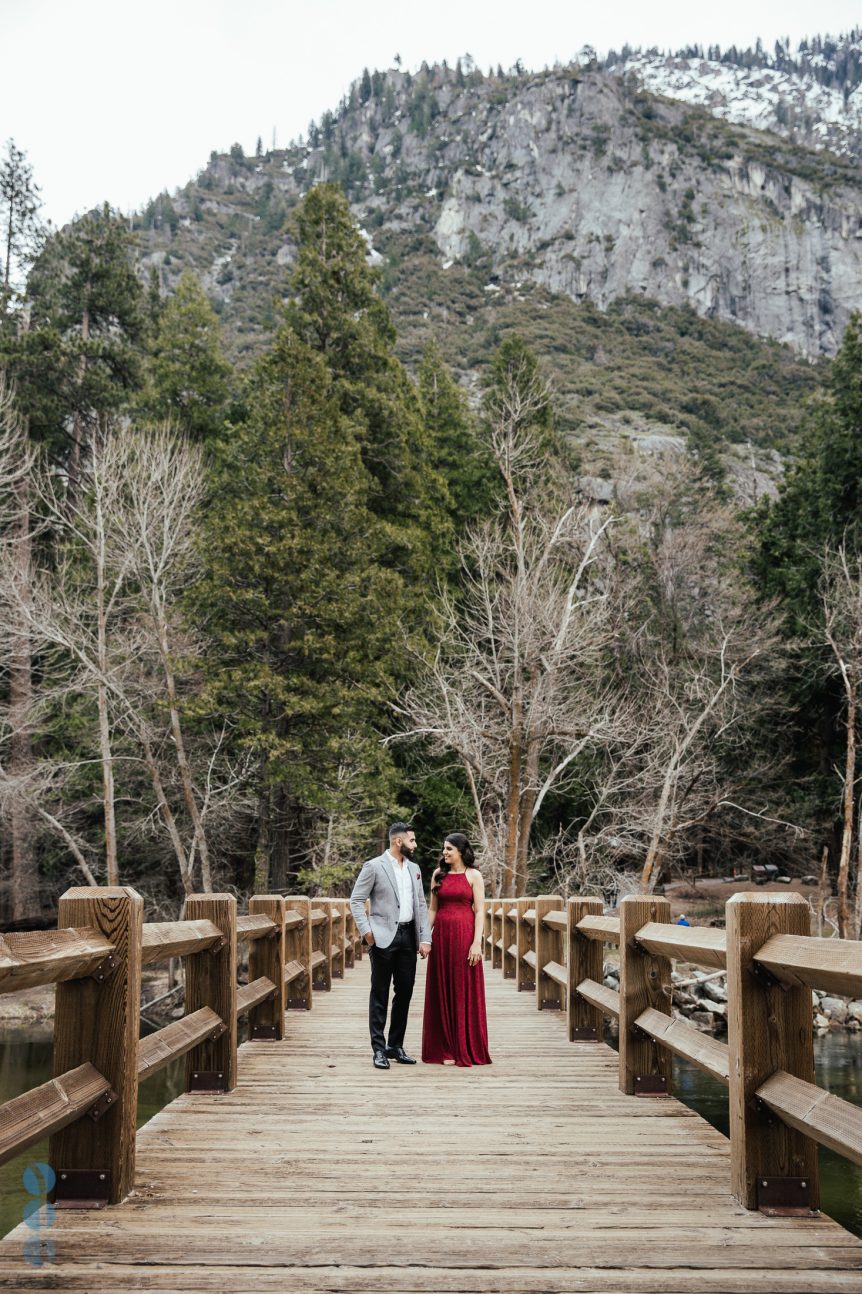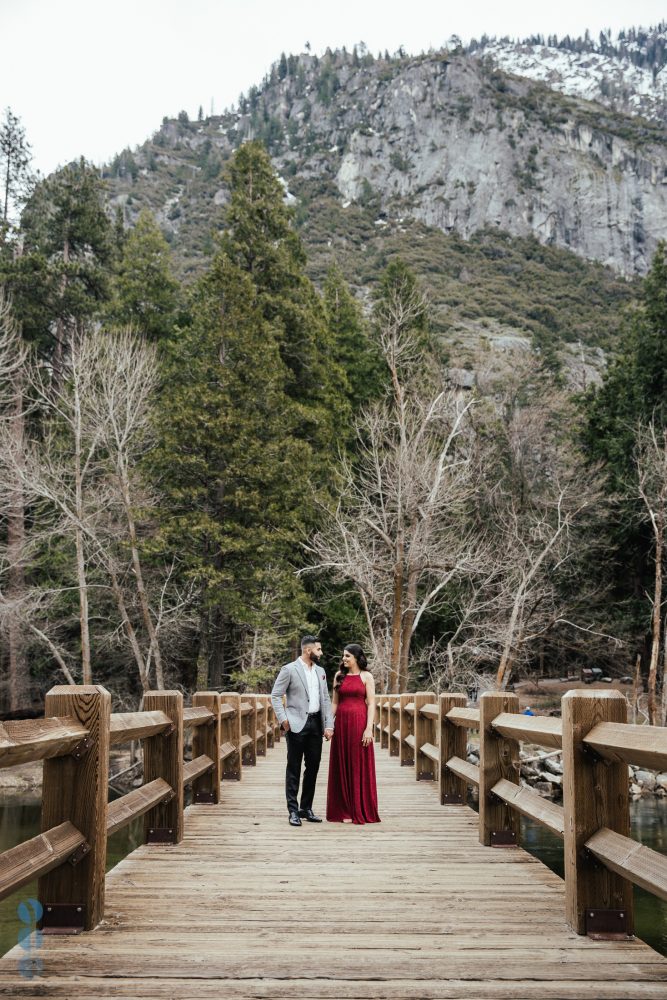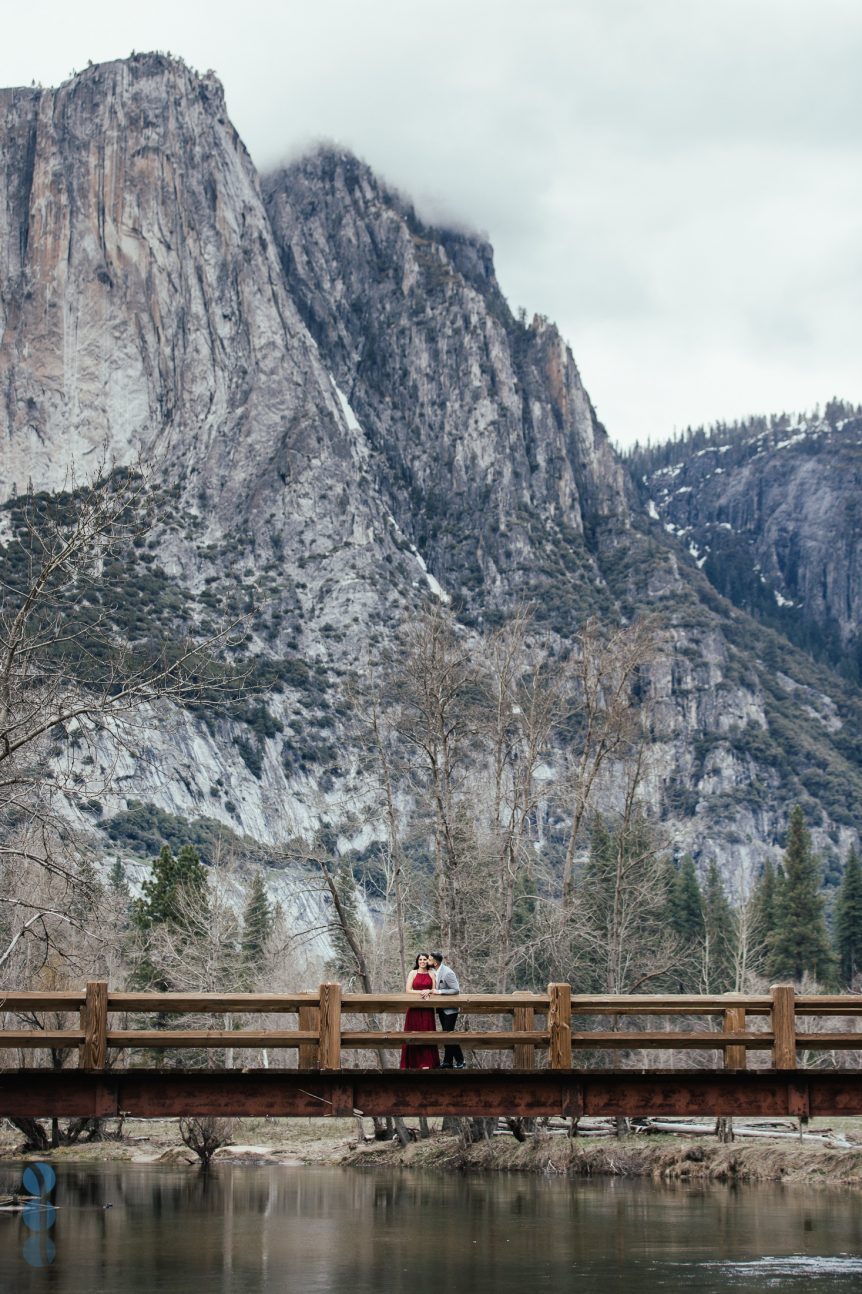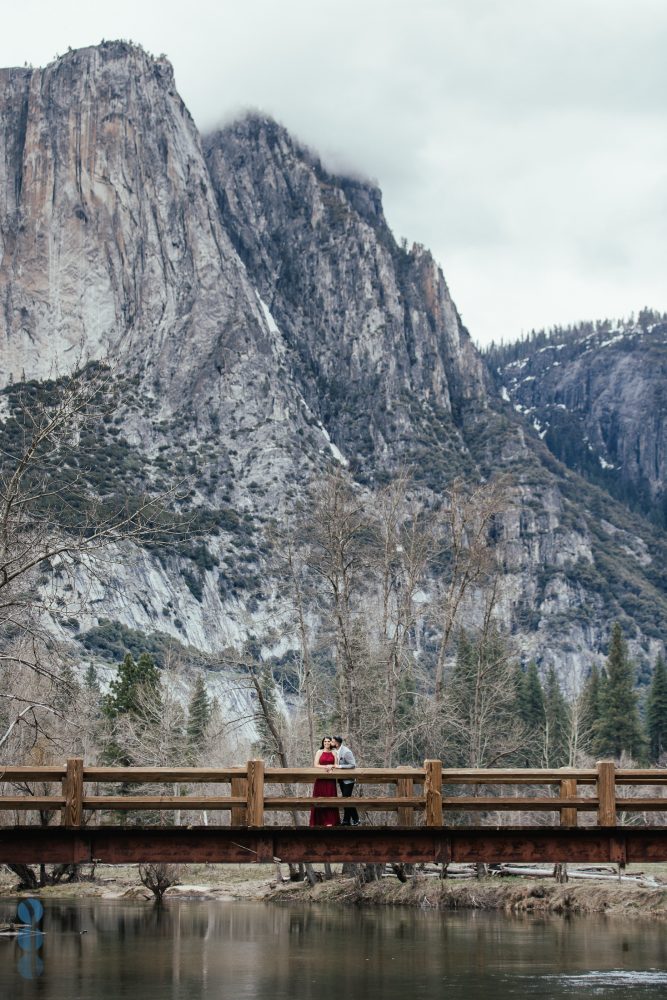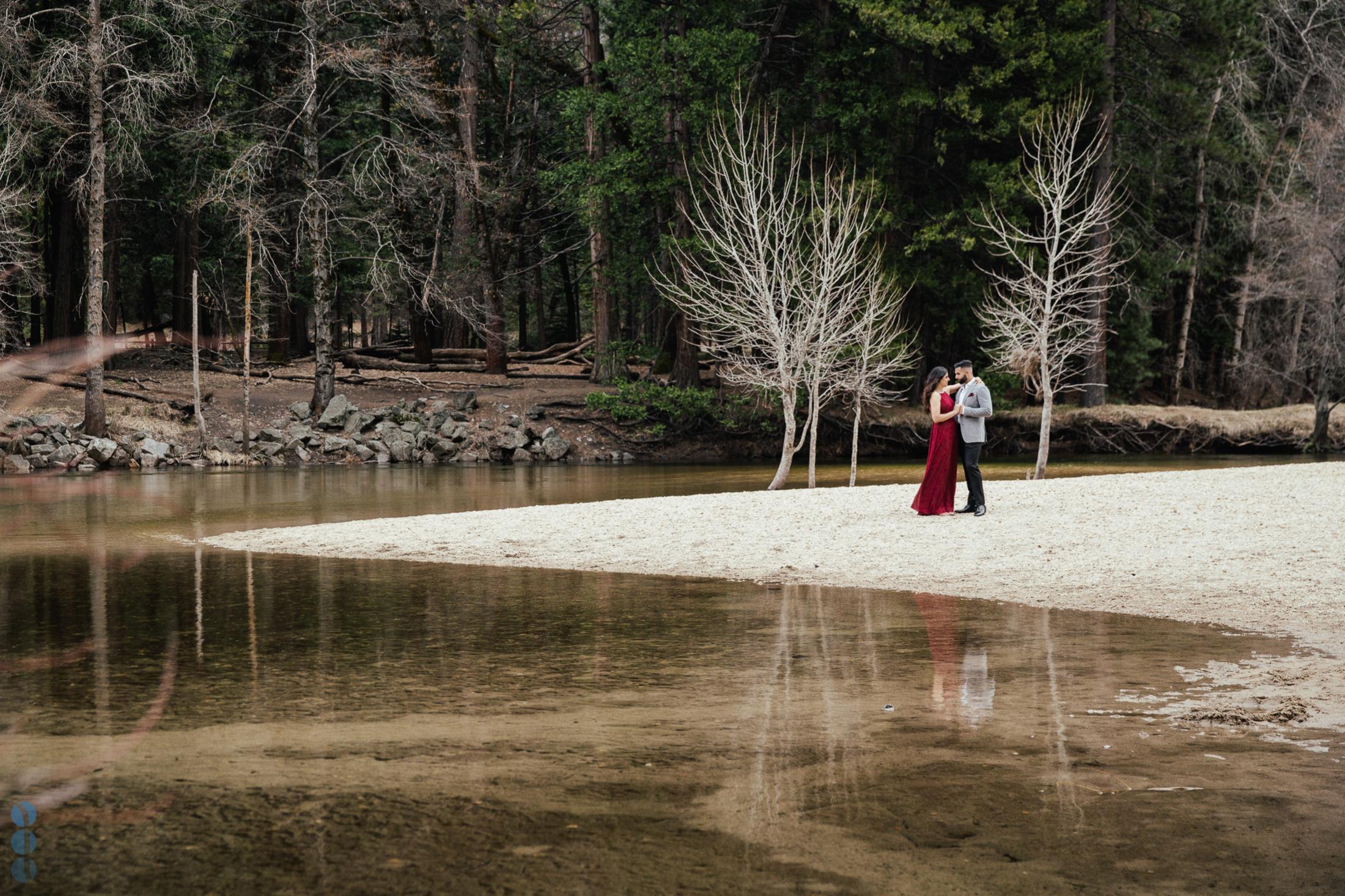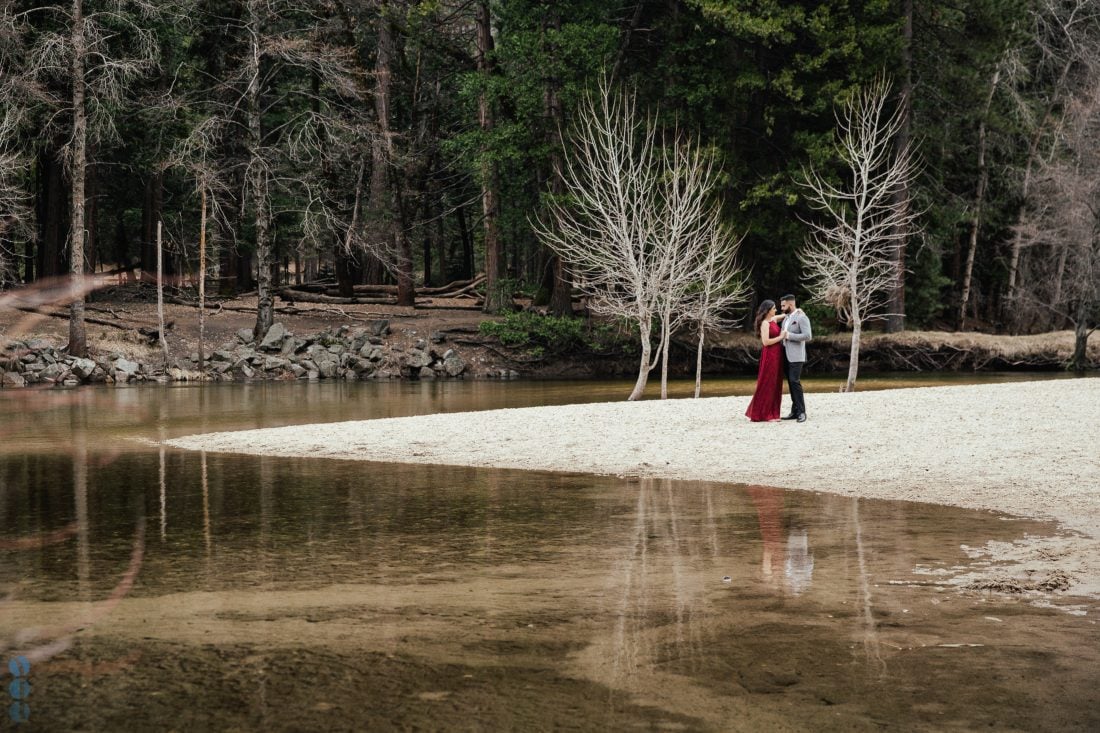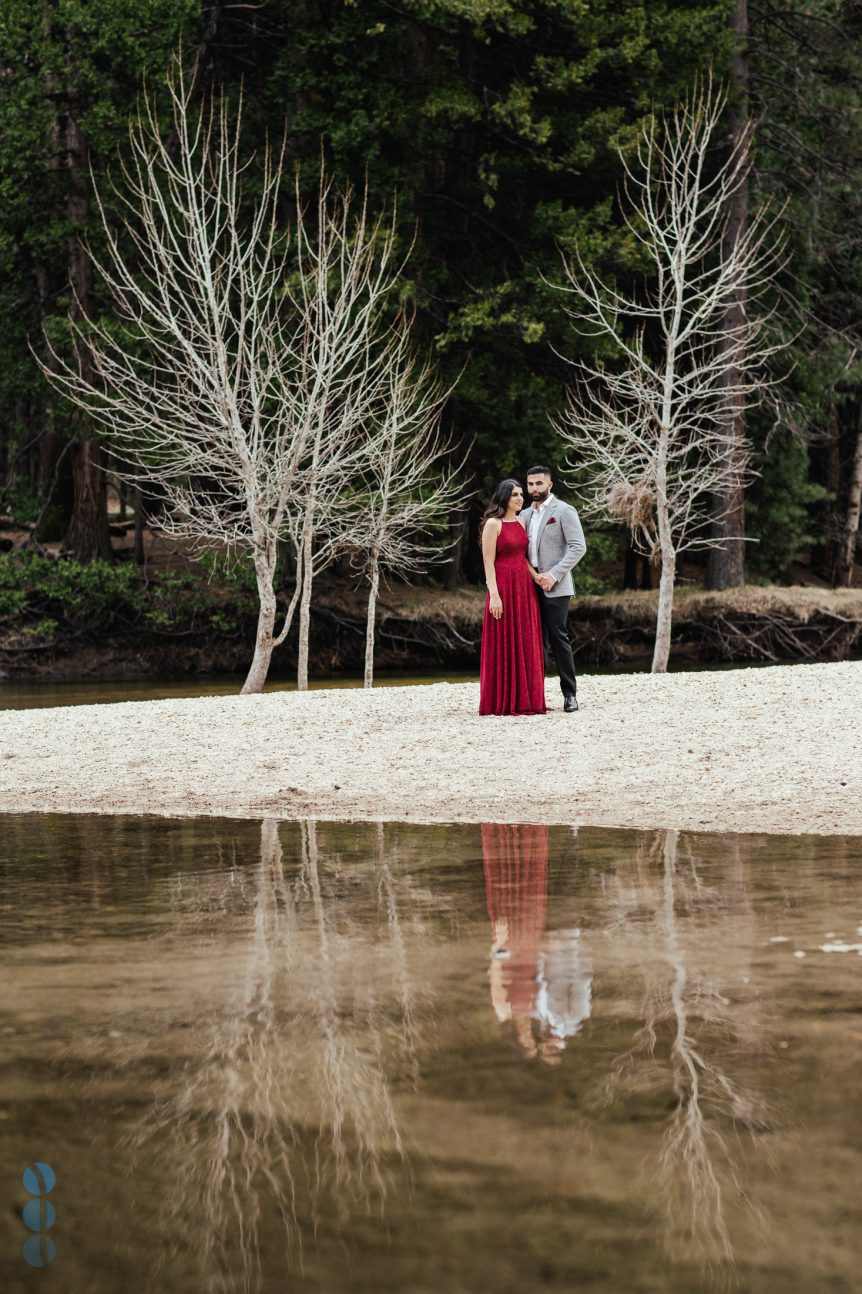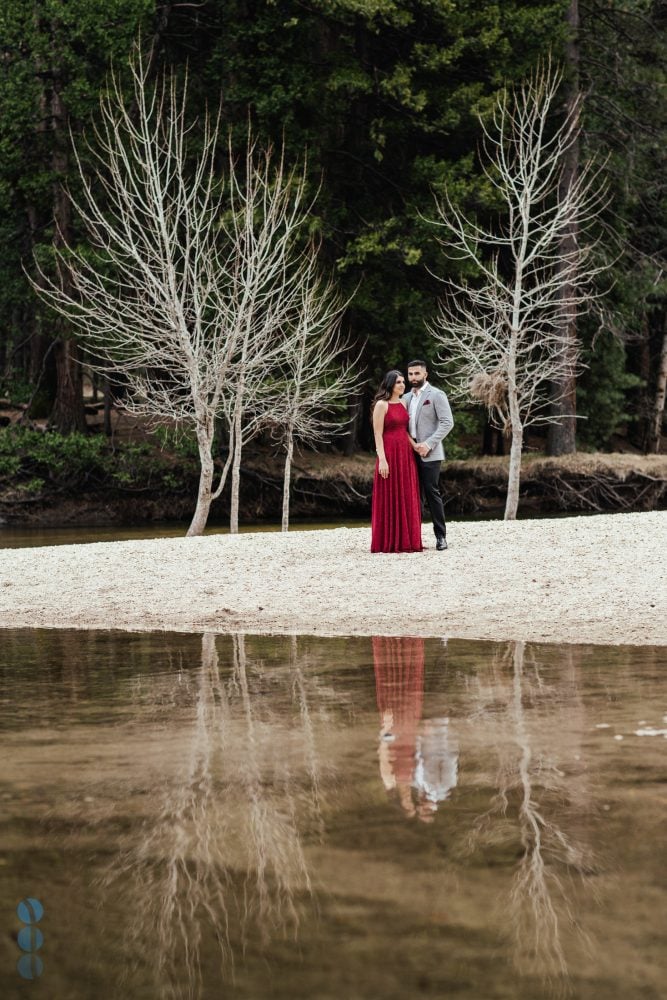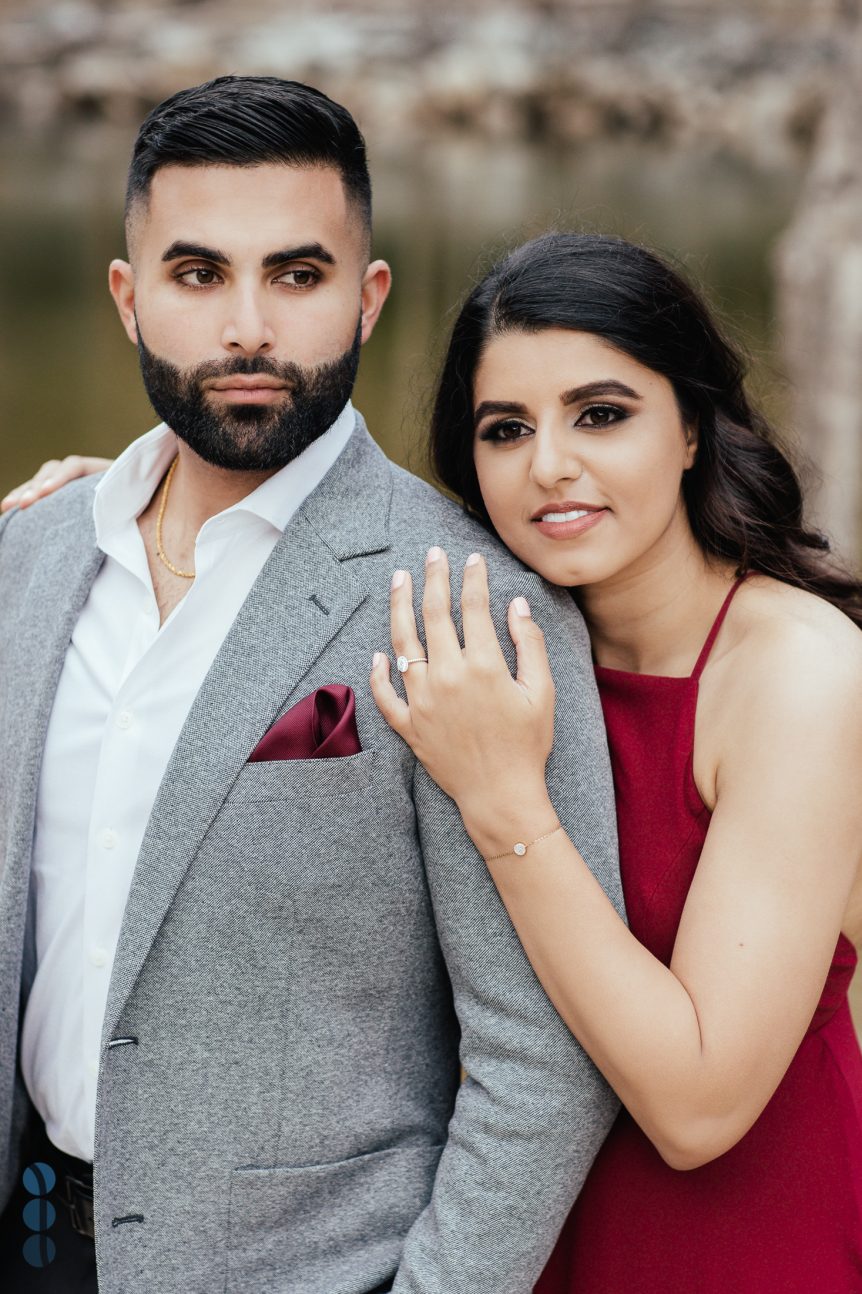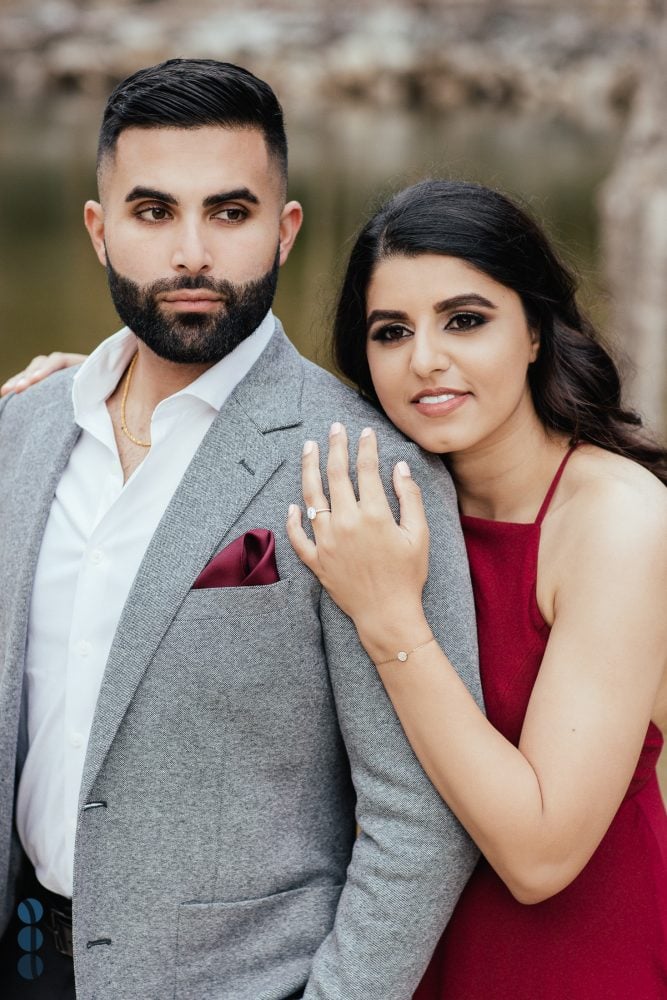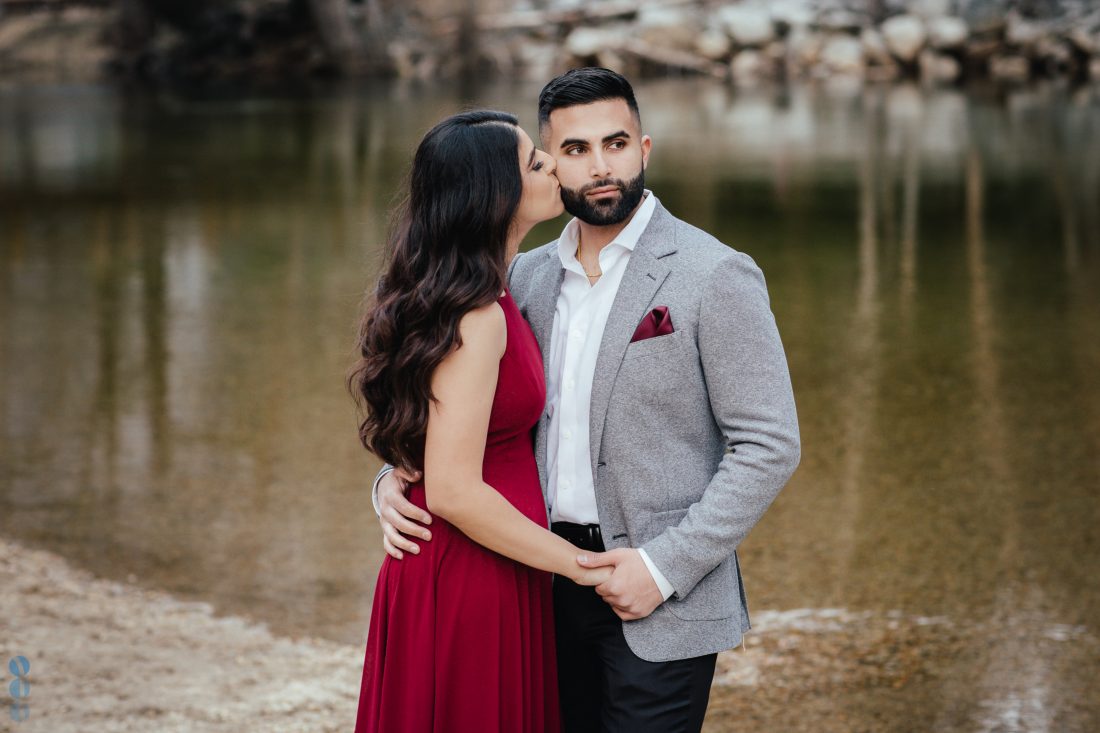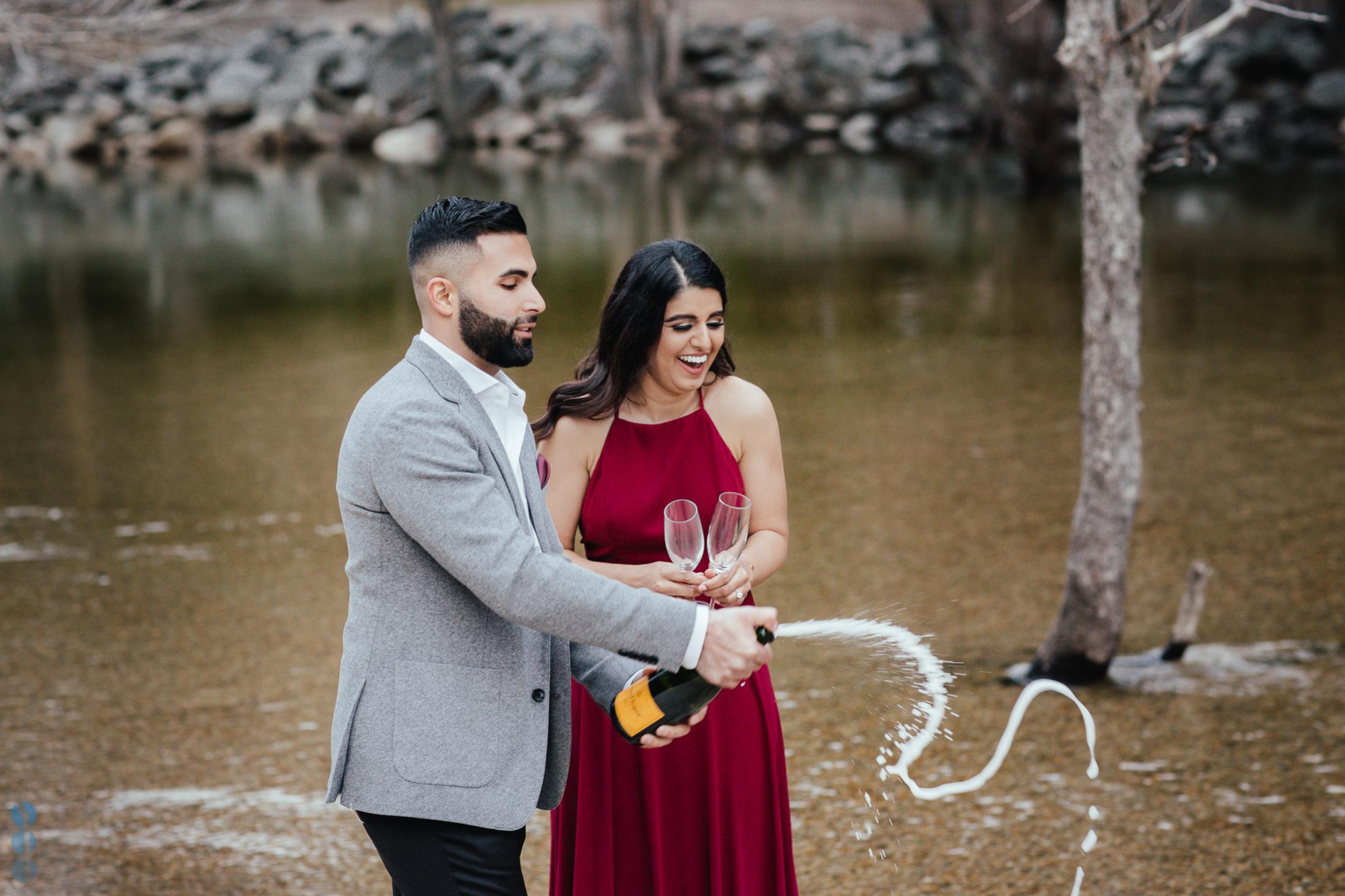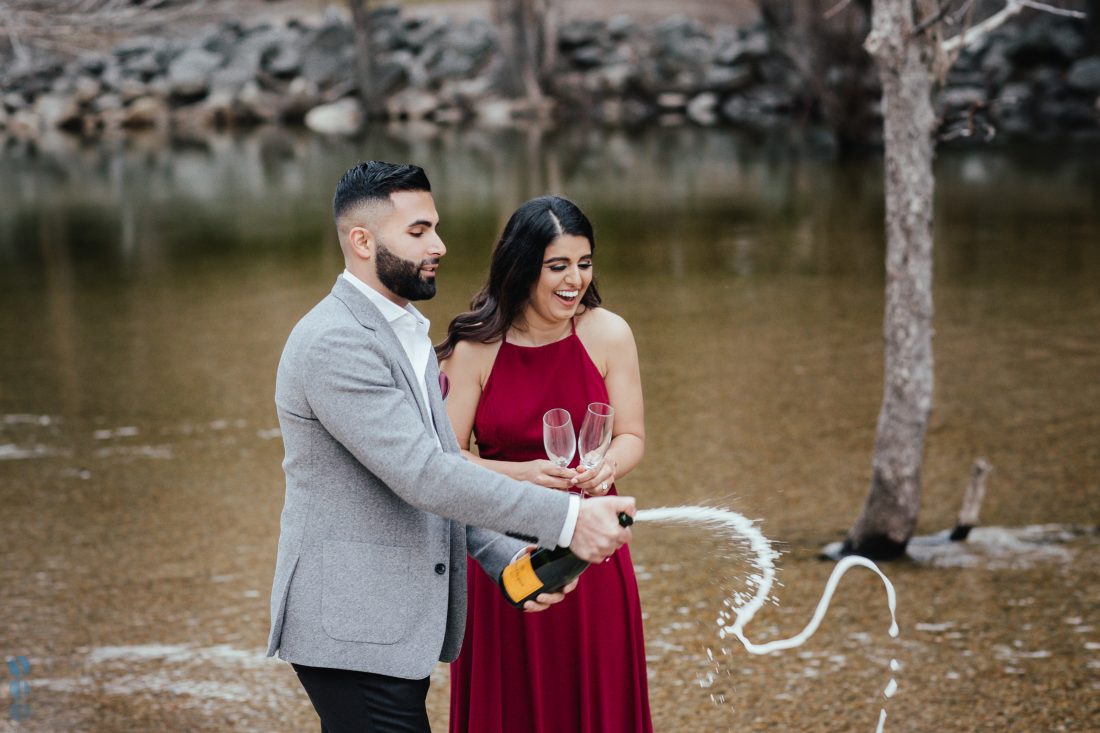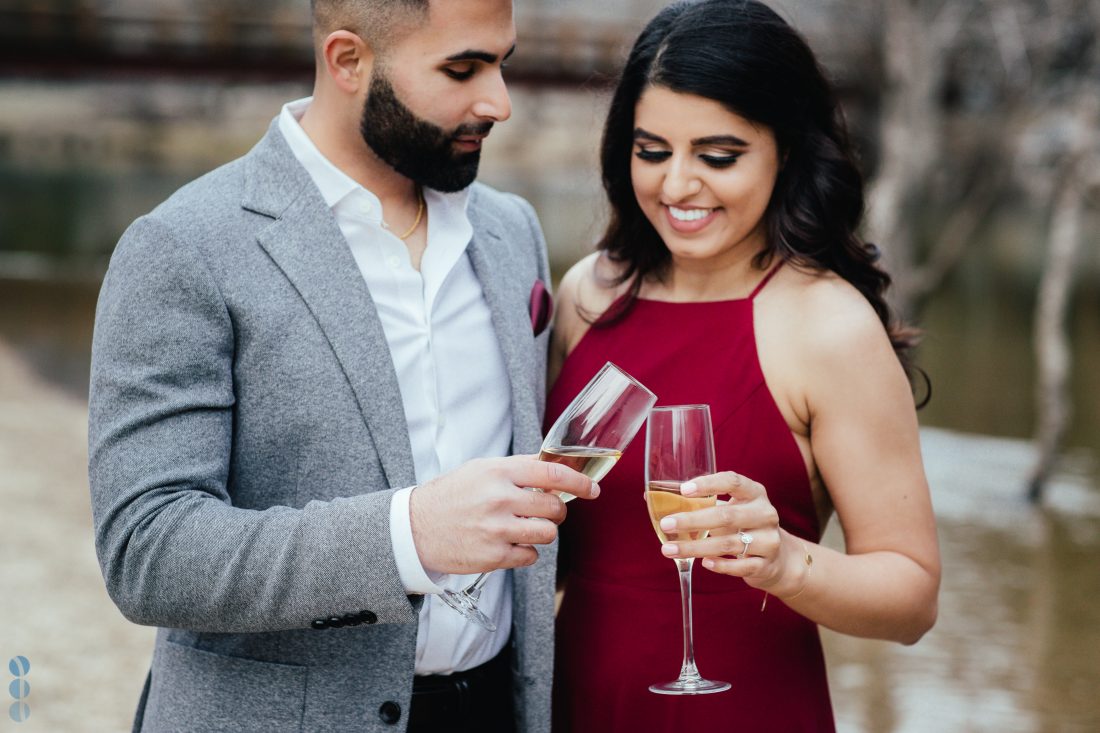 We finished photographing and filming the couple popping some champaign and celebrating their engagement in Yosemite! Congrats Amit and Veena!
Tell us what you think about this engagement photoshoot (and the video we created for them)? We love hearing from our readers.