07 May

Roop & Mandeep | Indian Engagement Session in S.F.

San Francisco is one of the most gorgeous cities in the world and one of my favorite places to visit. When Roop and Mandeep told me that they wanted to do their engagement photos there, I could barely hold in my excitement. On the scheduled day of the photoshoot, as I was waiting in a Starbucks with my assistant for the day Olga to meet with my new friends and clients to carpool together to San Francisco, the rare California rain clouds came out of their hiding and started pouring the much needed water that Sacramento has been praying for. We couldn't reschedule the shoot because that was the only rare free weekend for me and for the couple, so we decided to still go ahead and face the unpredictable weather of San Francisco. The drive to San Francisco was a long one… and a wet one. As we were driving and listening to Indian music, I honestly was brainstorming and trying to think of places with roofs where we can hide from the rain. With all the time that was put into Roop's traditional outfit, hair and makeup (which was done by Sumaira Nashat of Looks by Sumaira) we definitely couldn't just walk out and get everything wet right away. As we parked in Golden Gate Park, we took out our umbrellas and I started shooting the gorgeous couple under the roof of the Music Concourse in San Francisco's beautiful Golden Gate Park. I started shooting playful photos to loosen them up when all of a sudden the rain calmed down and we breathed a sigh of relief. That's when we put down our umbrellas, lifted our spirits and created some amazing photos with this gorgeous couple.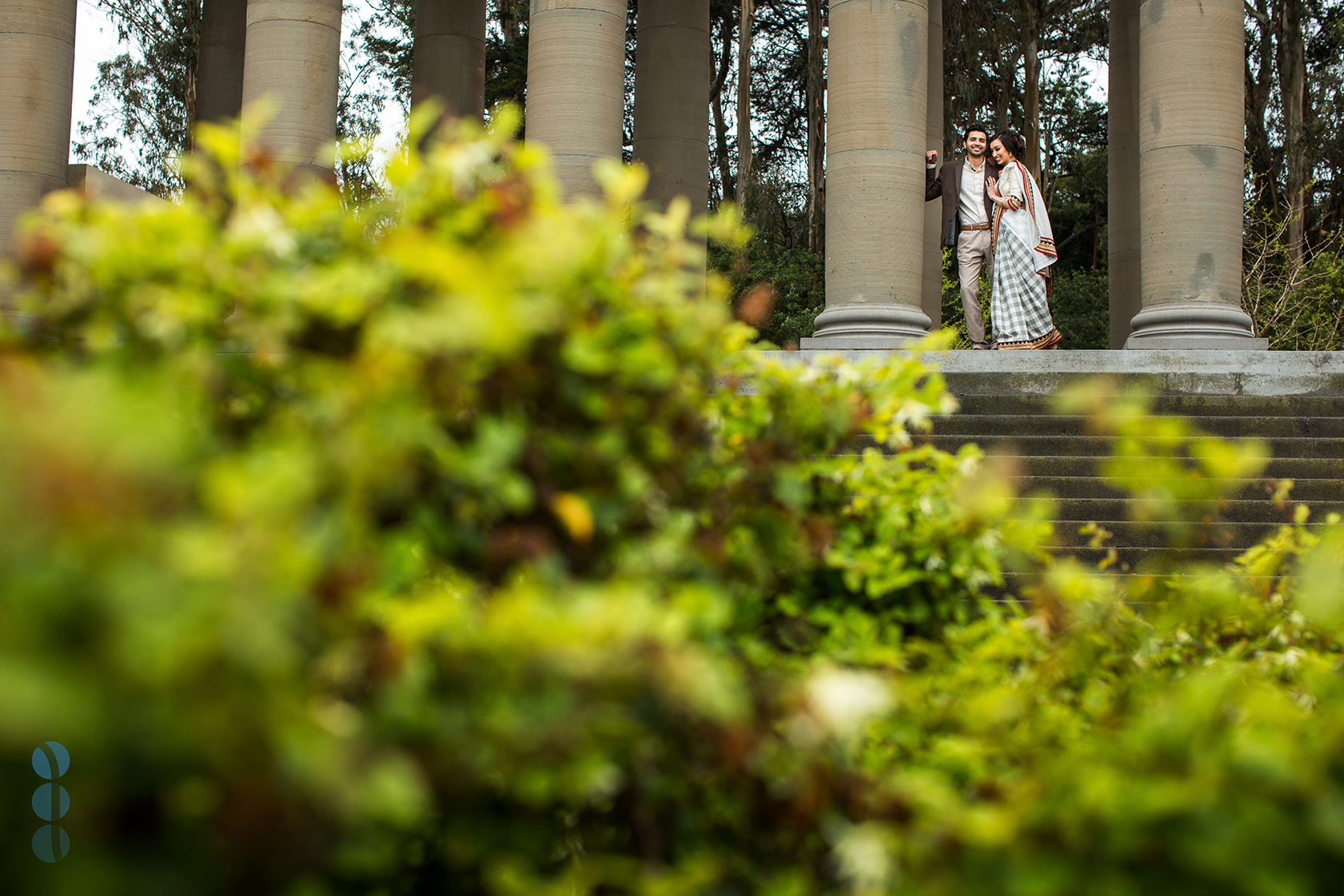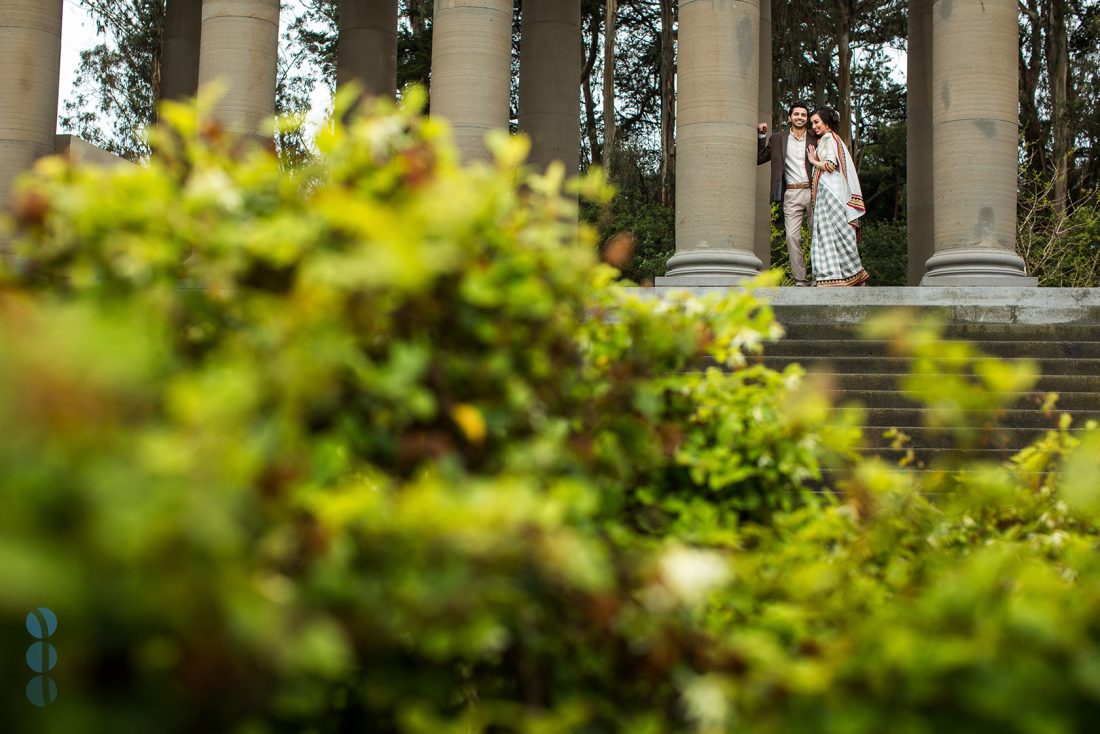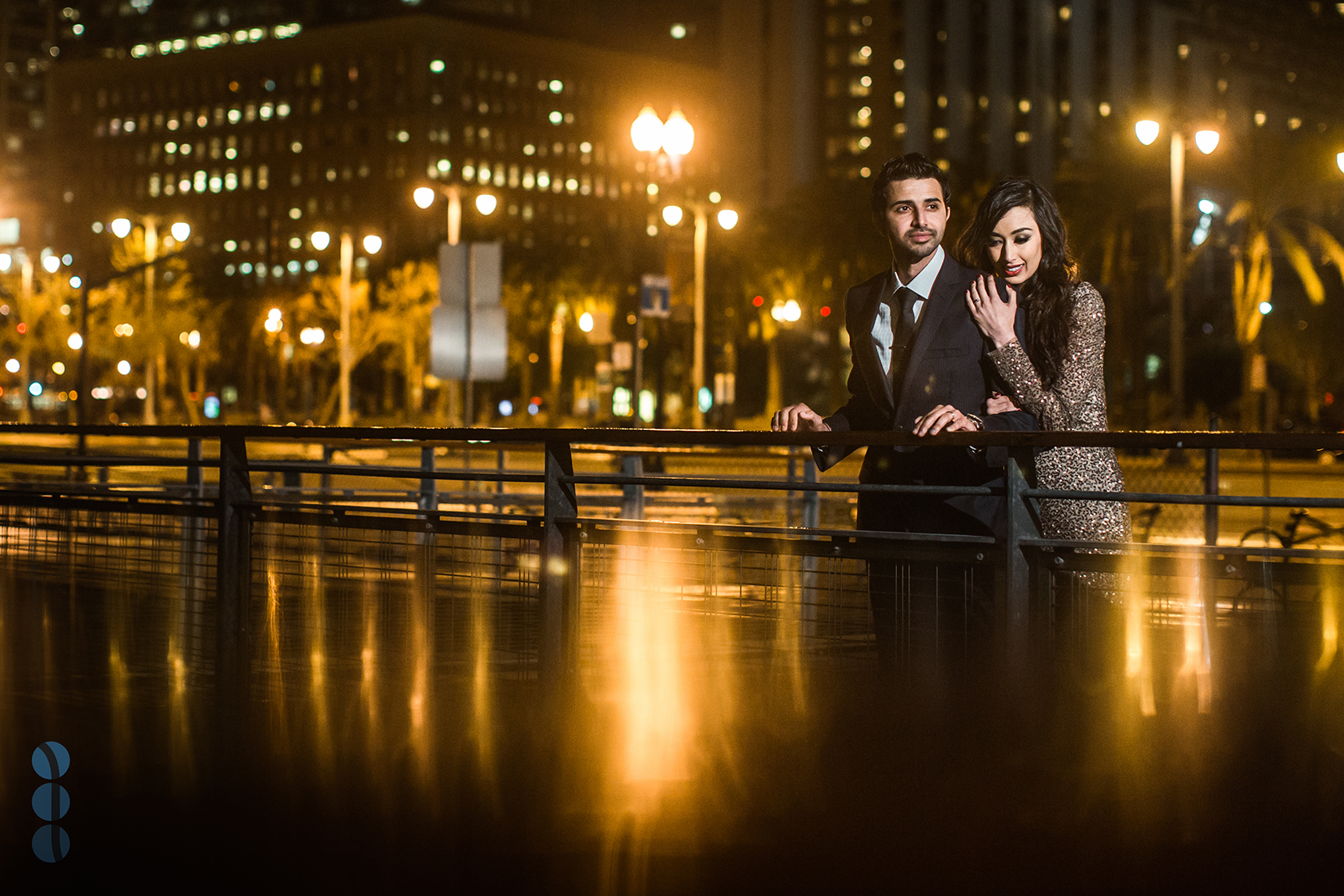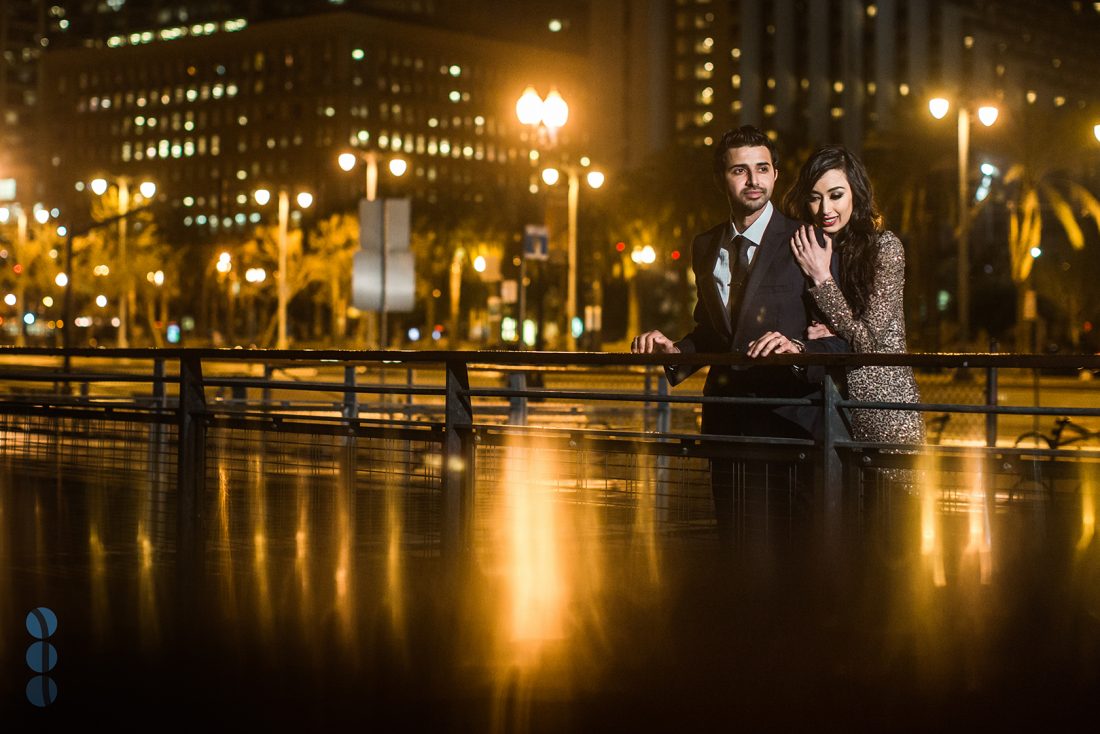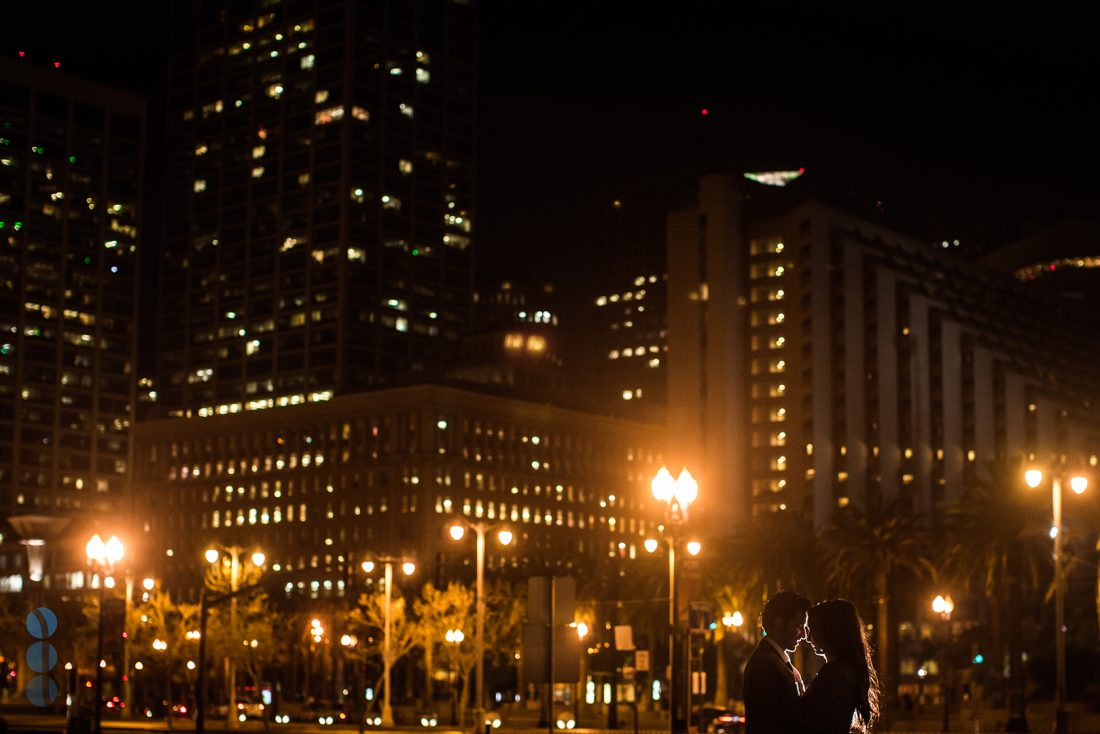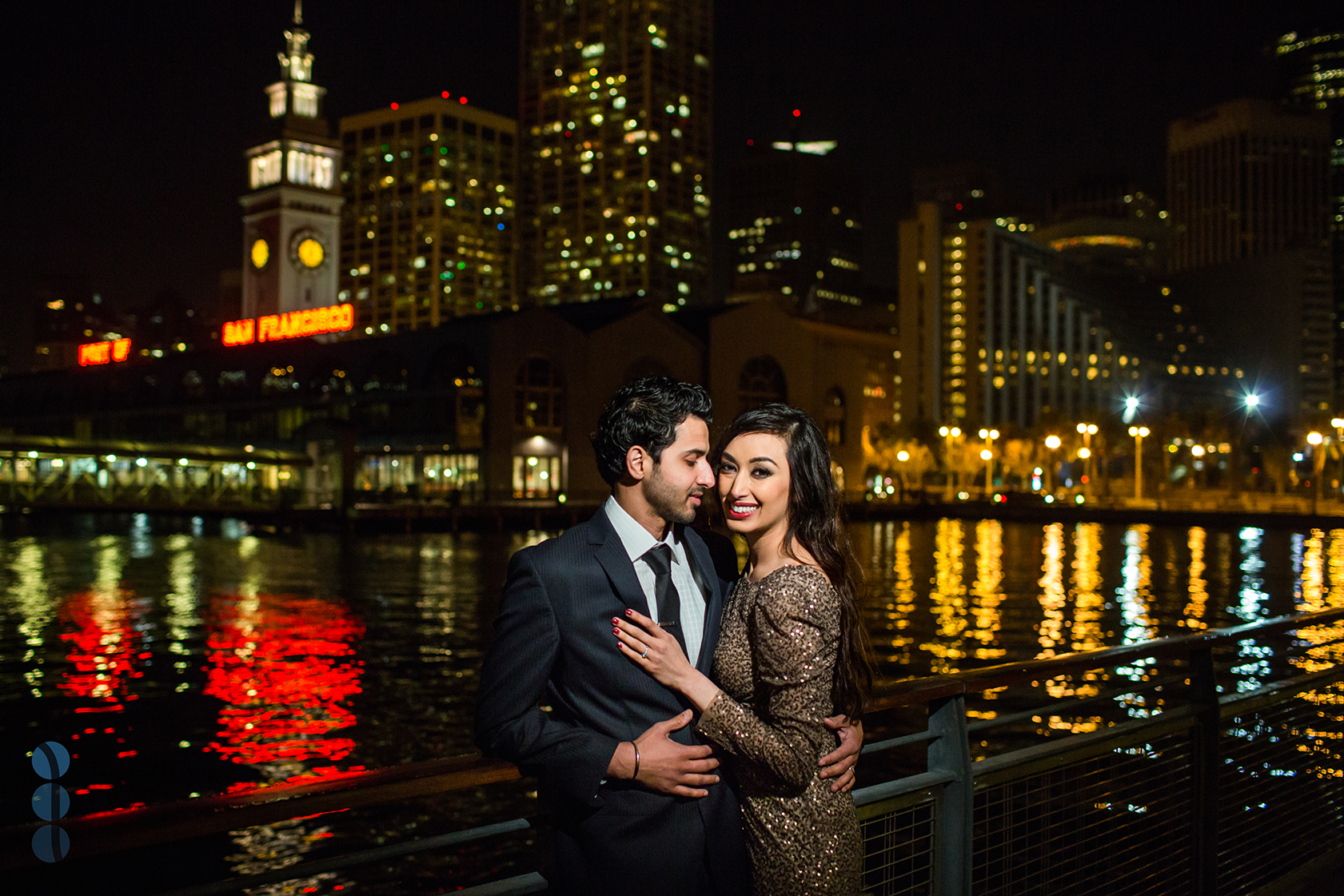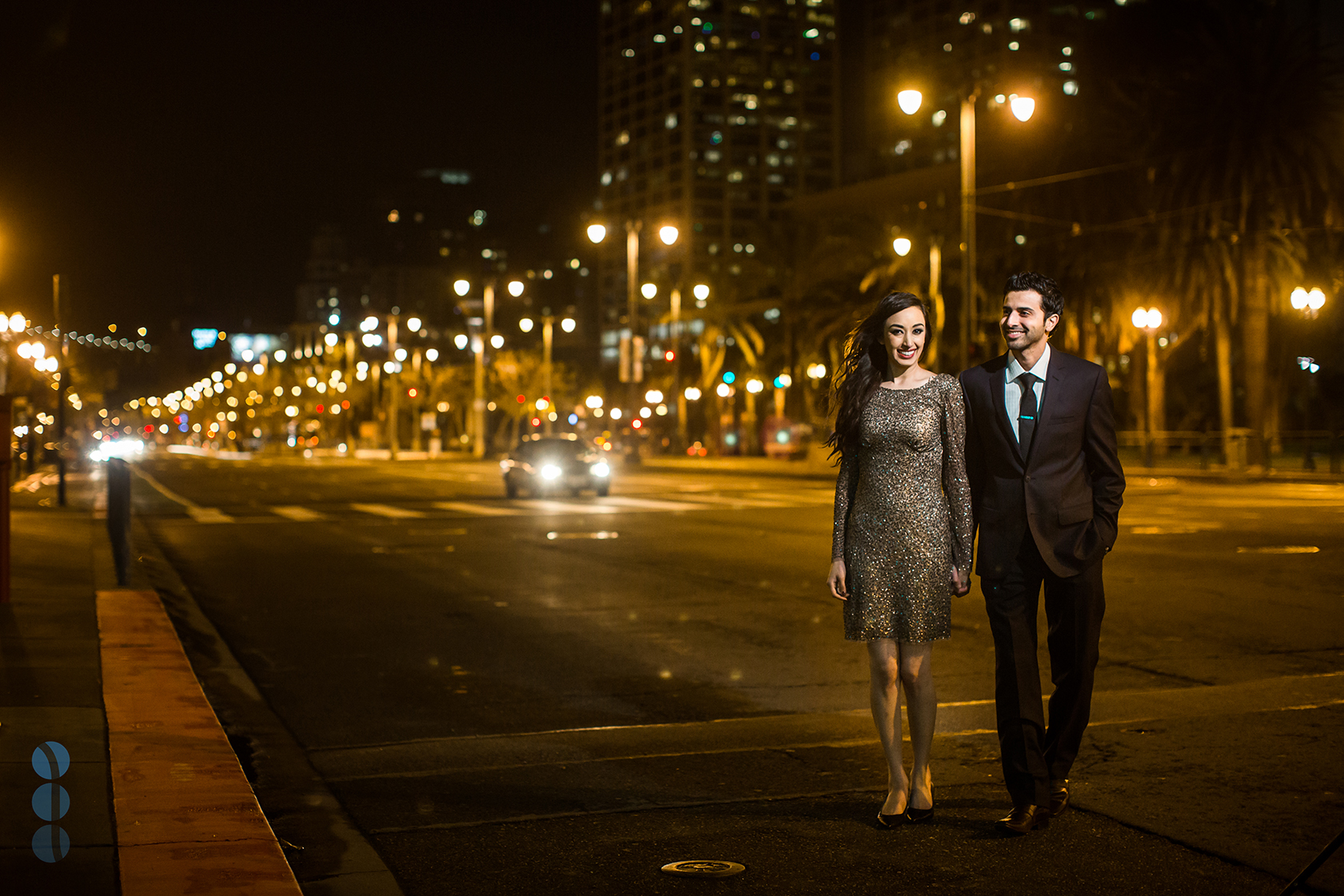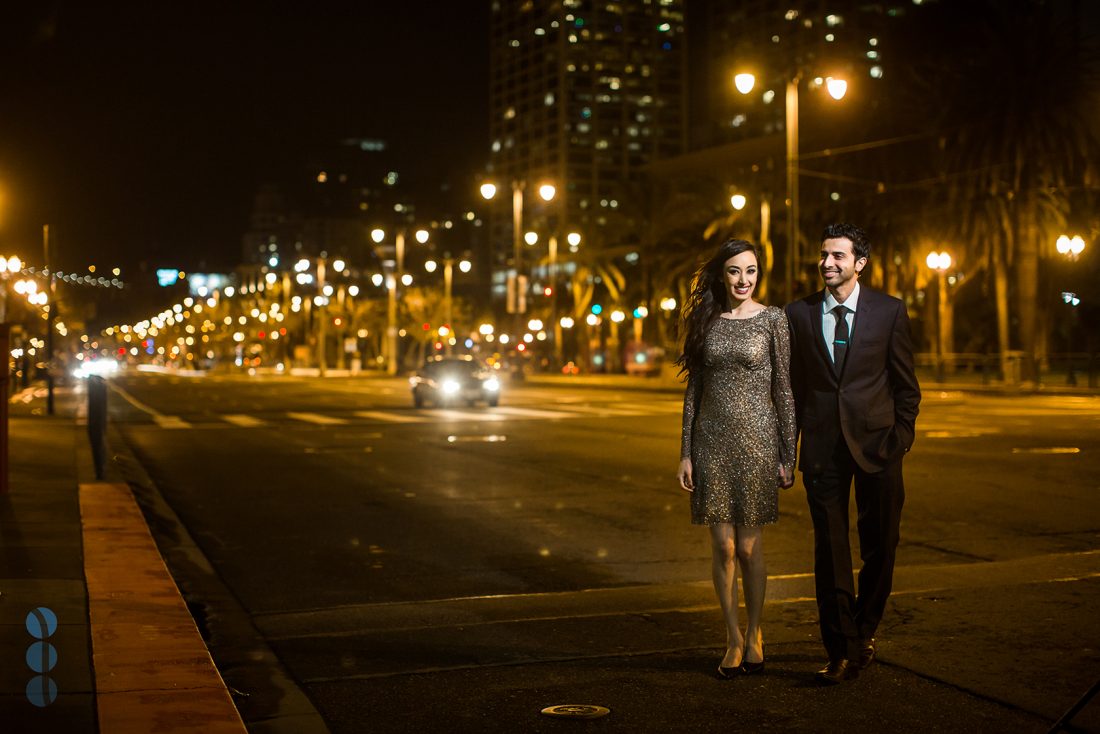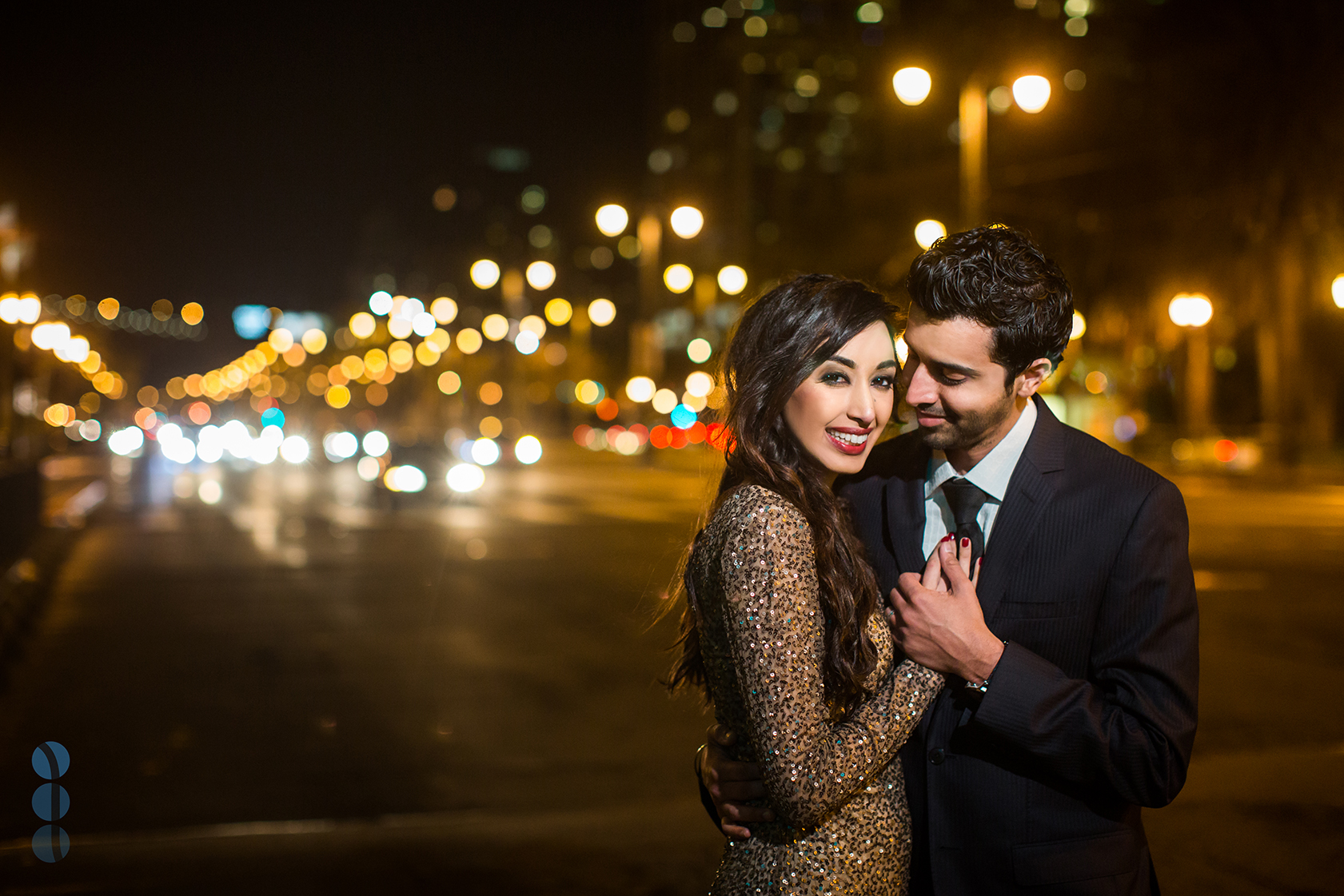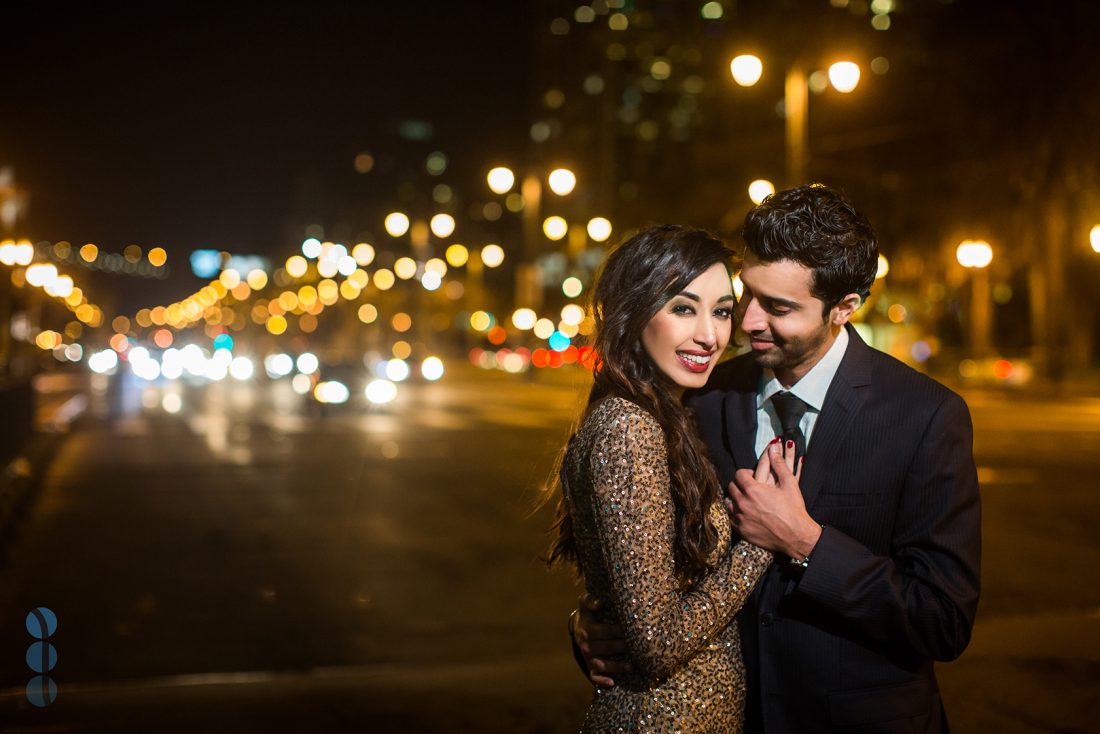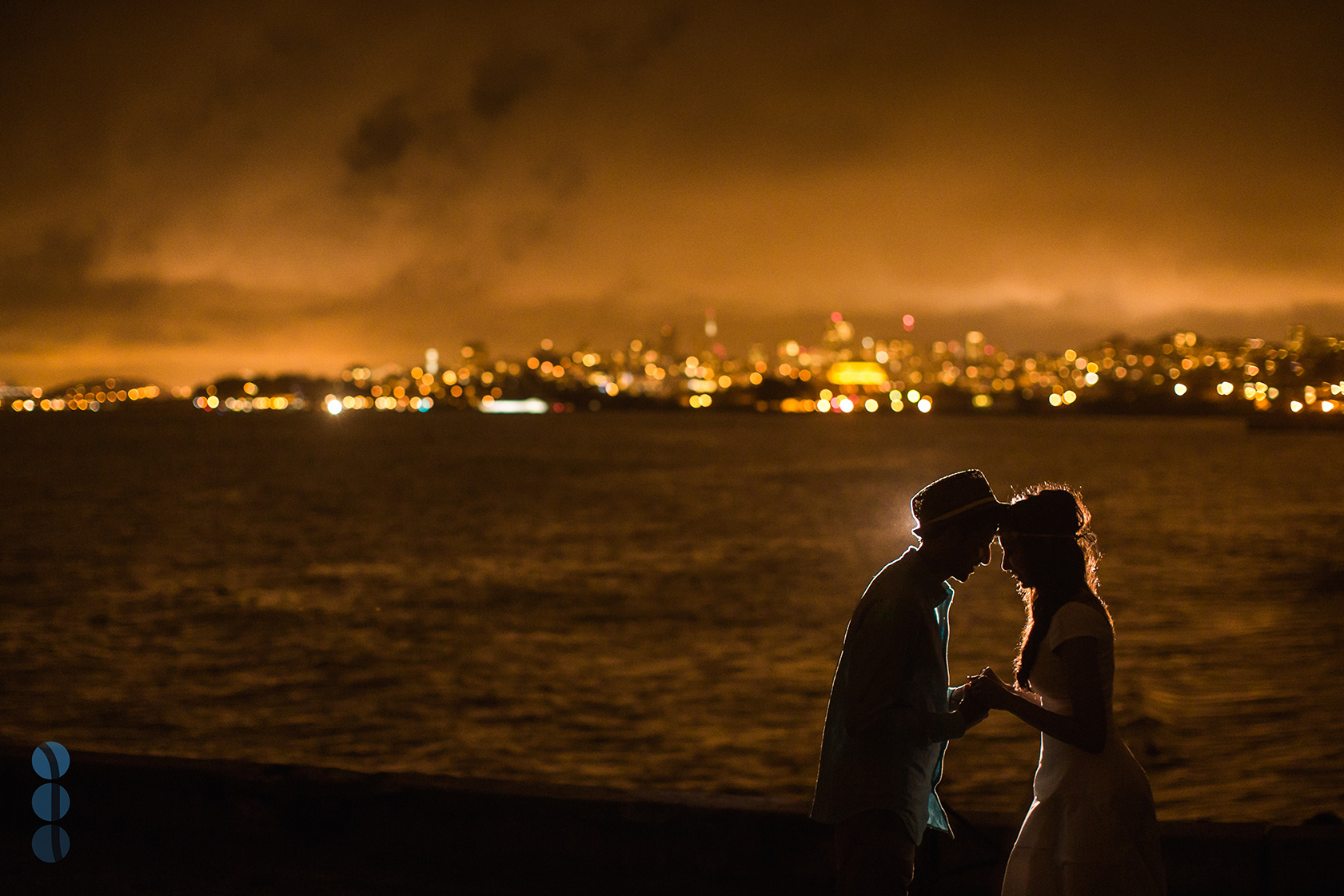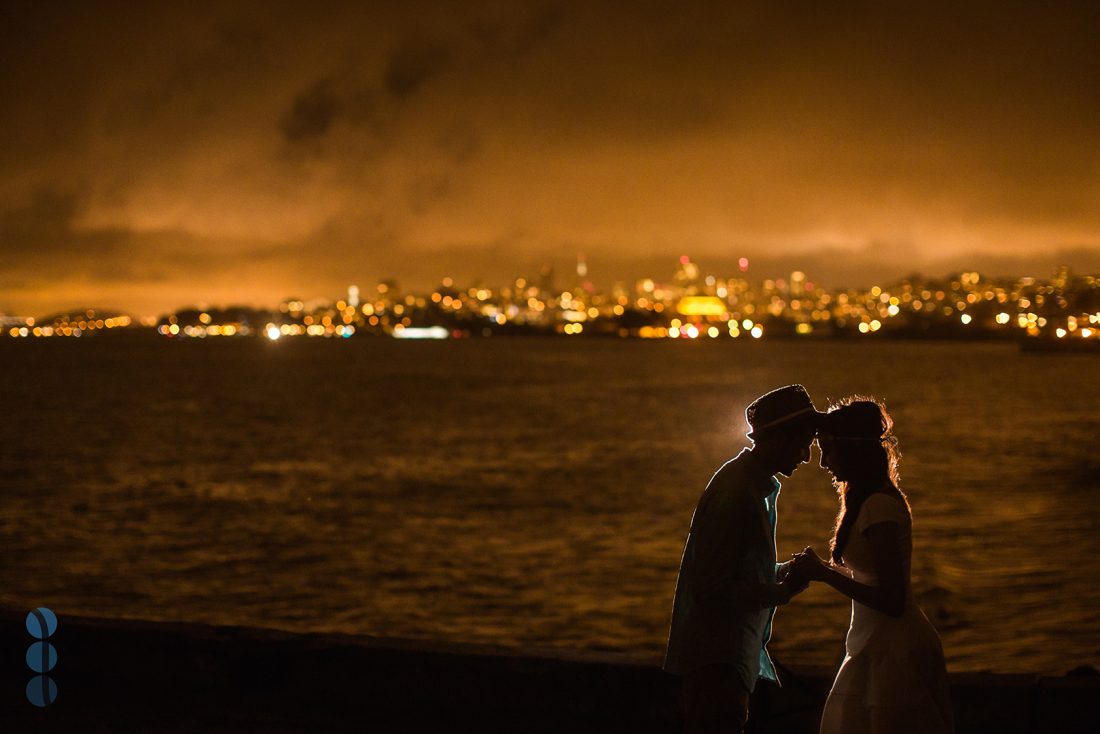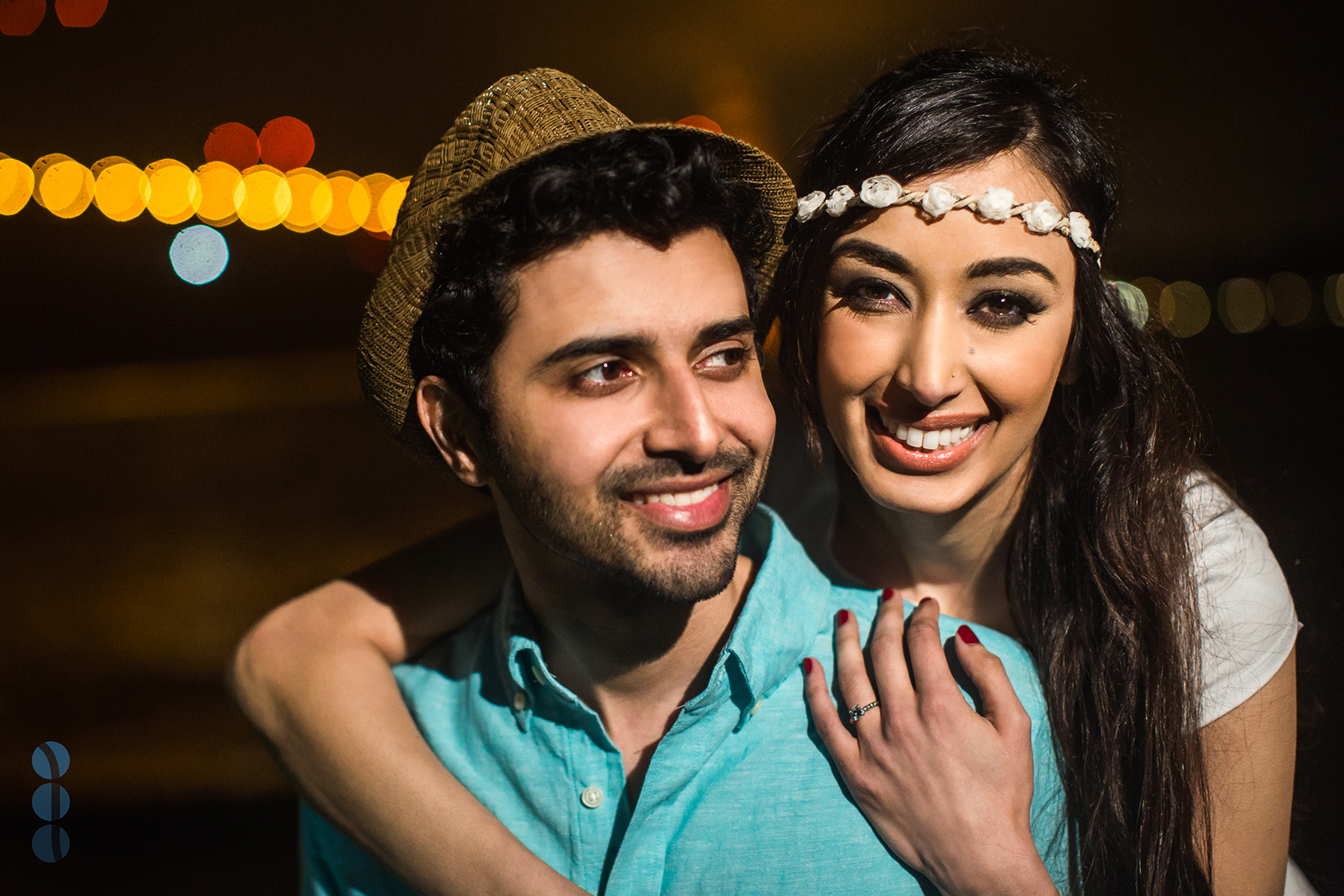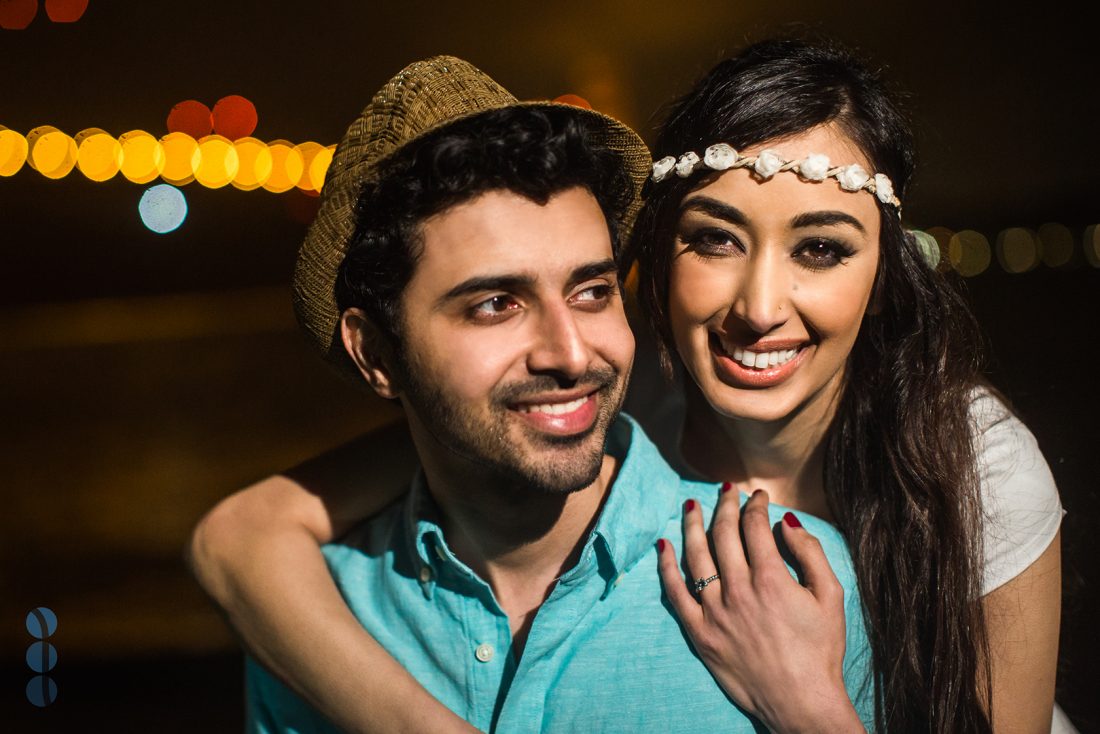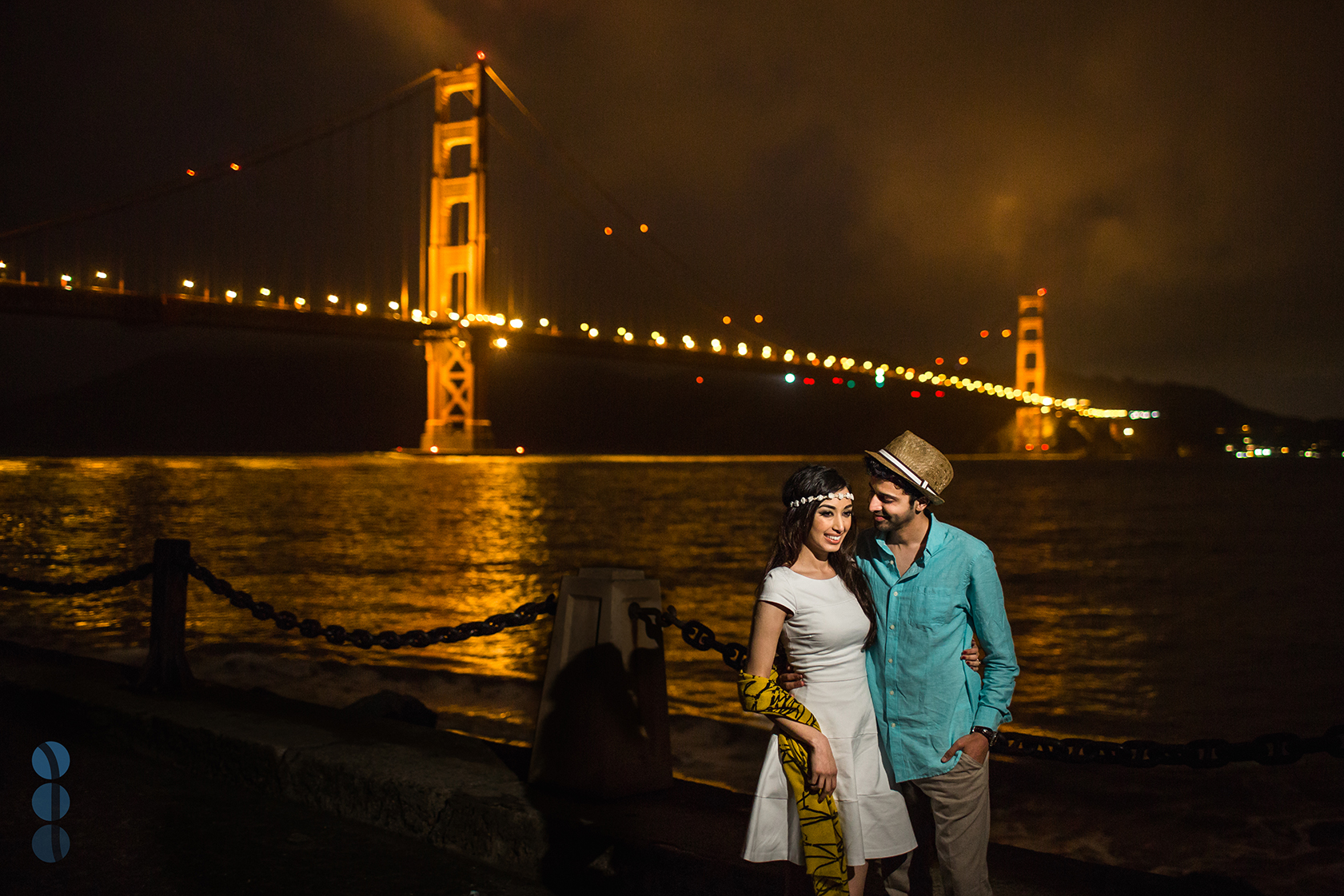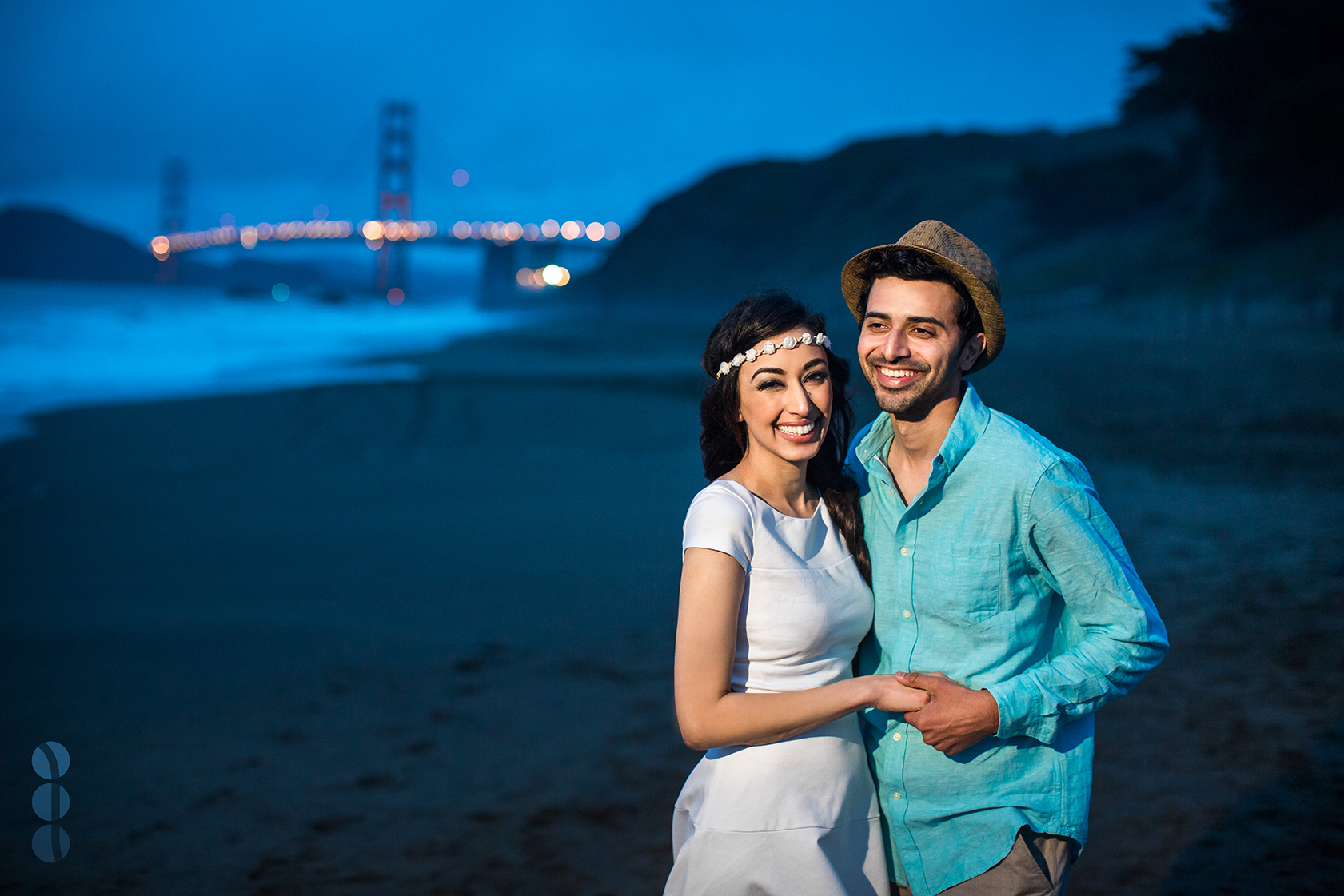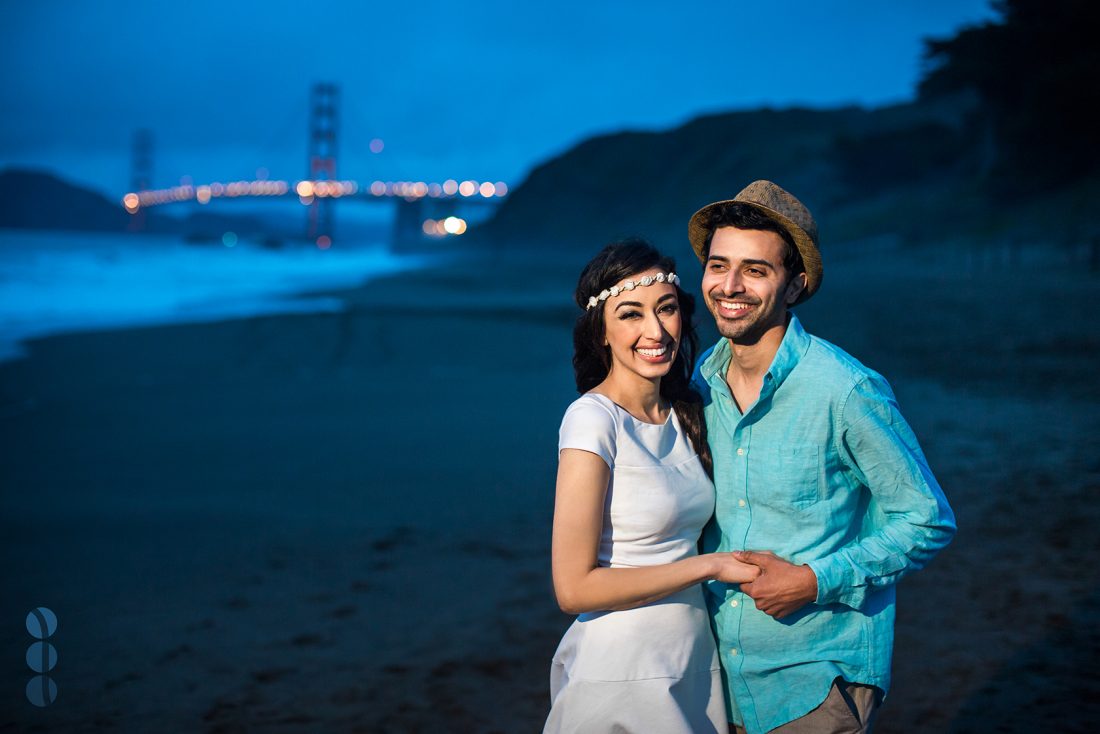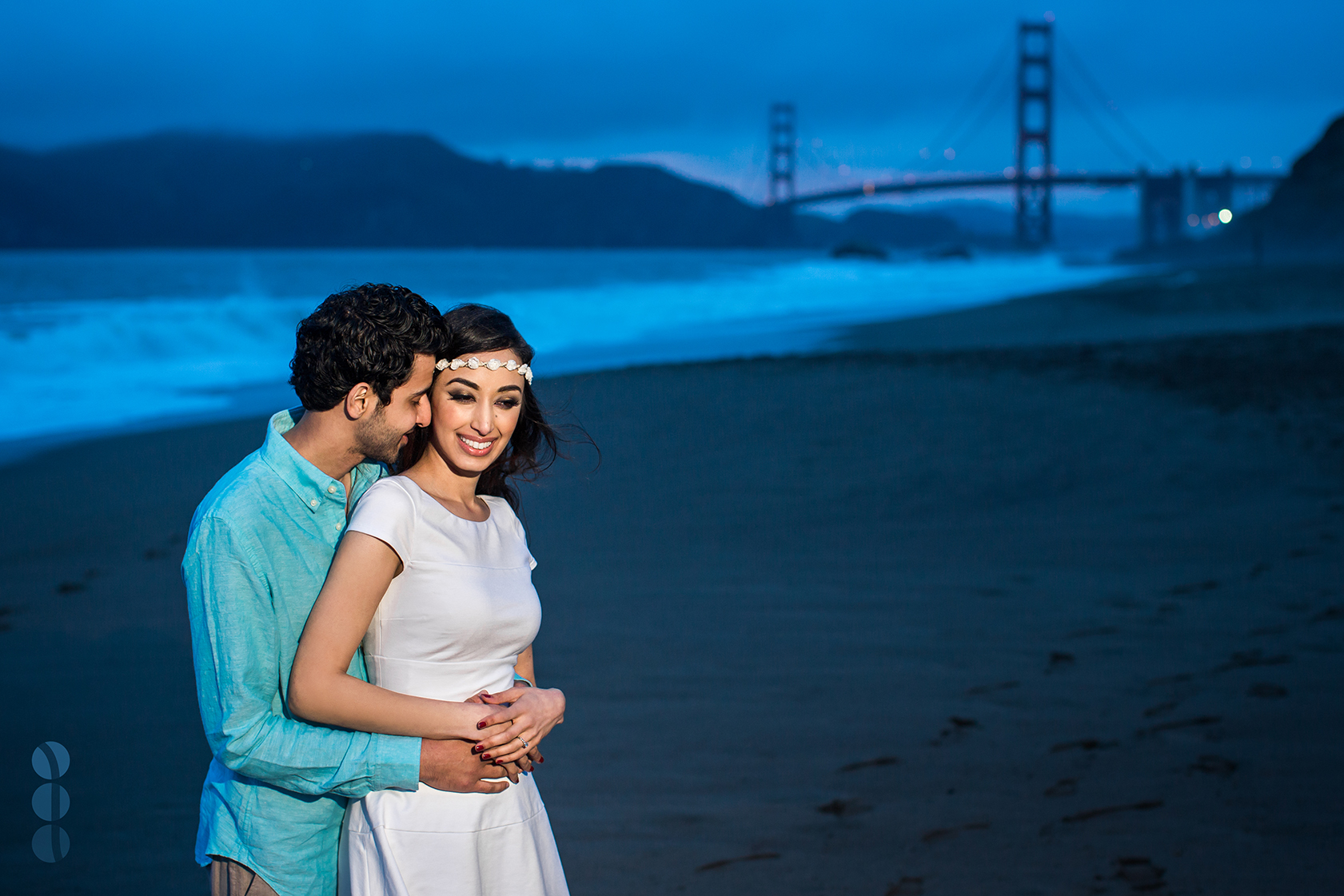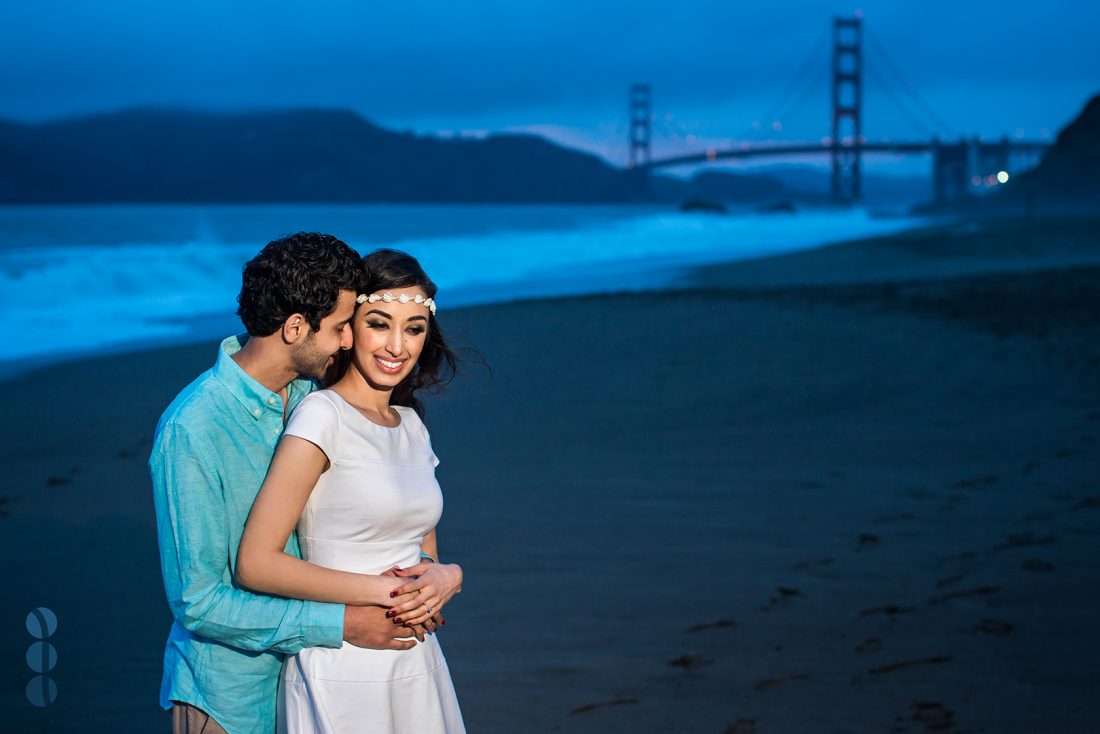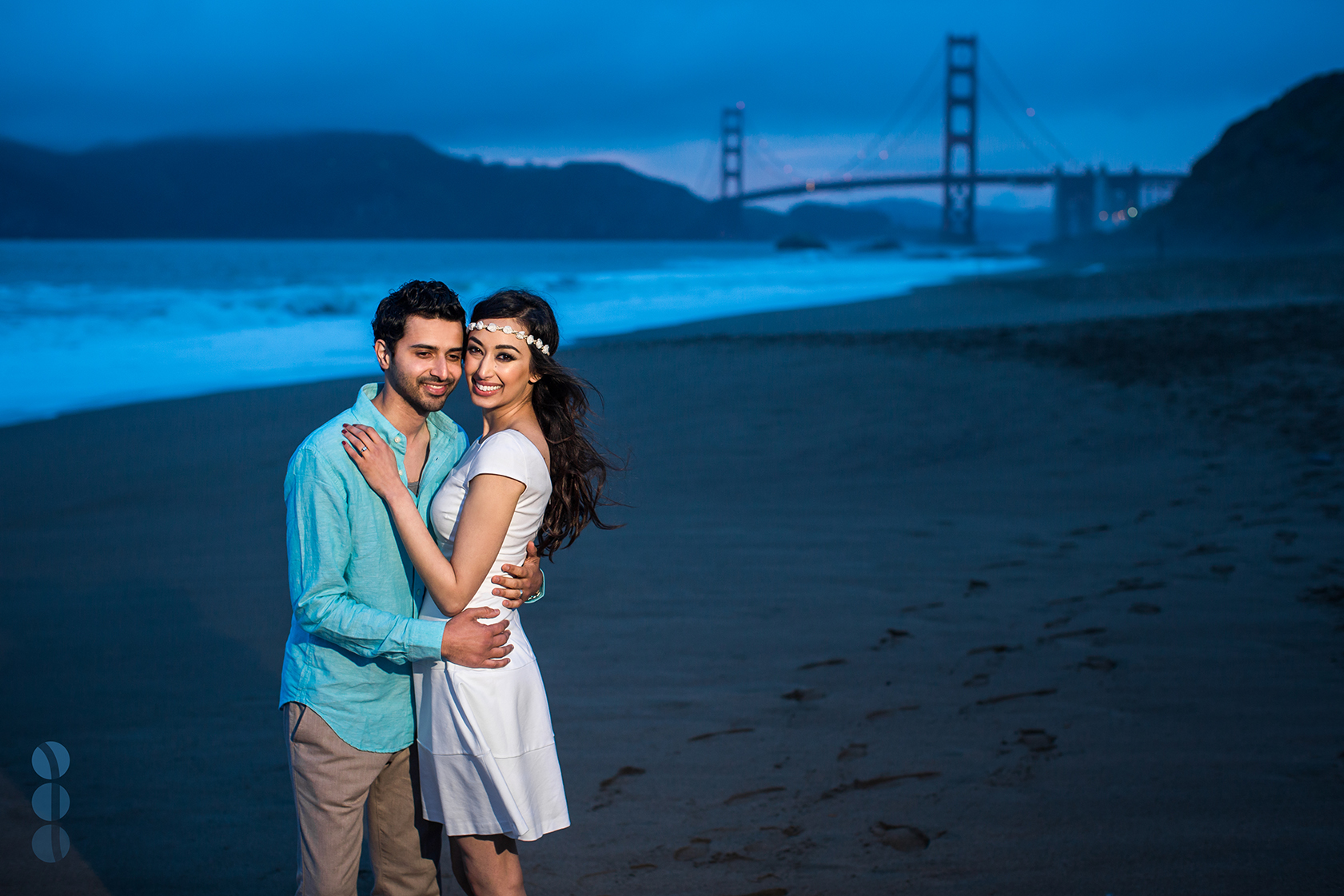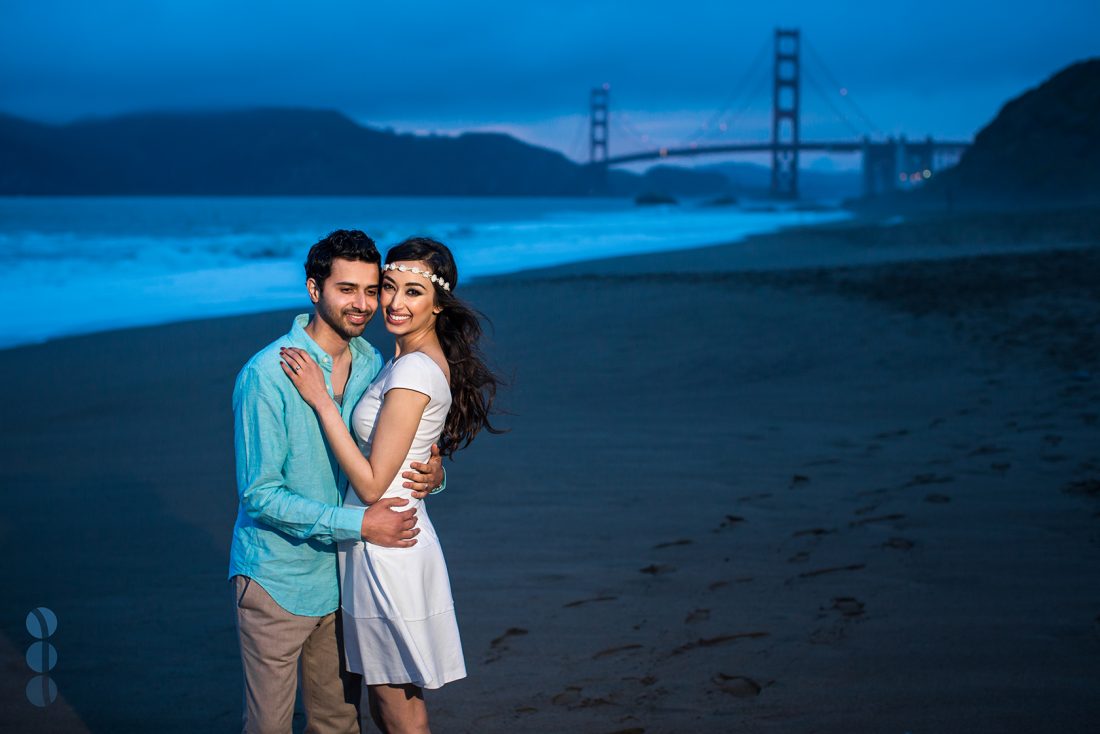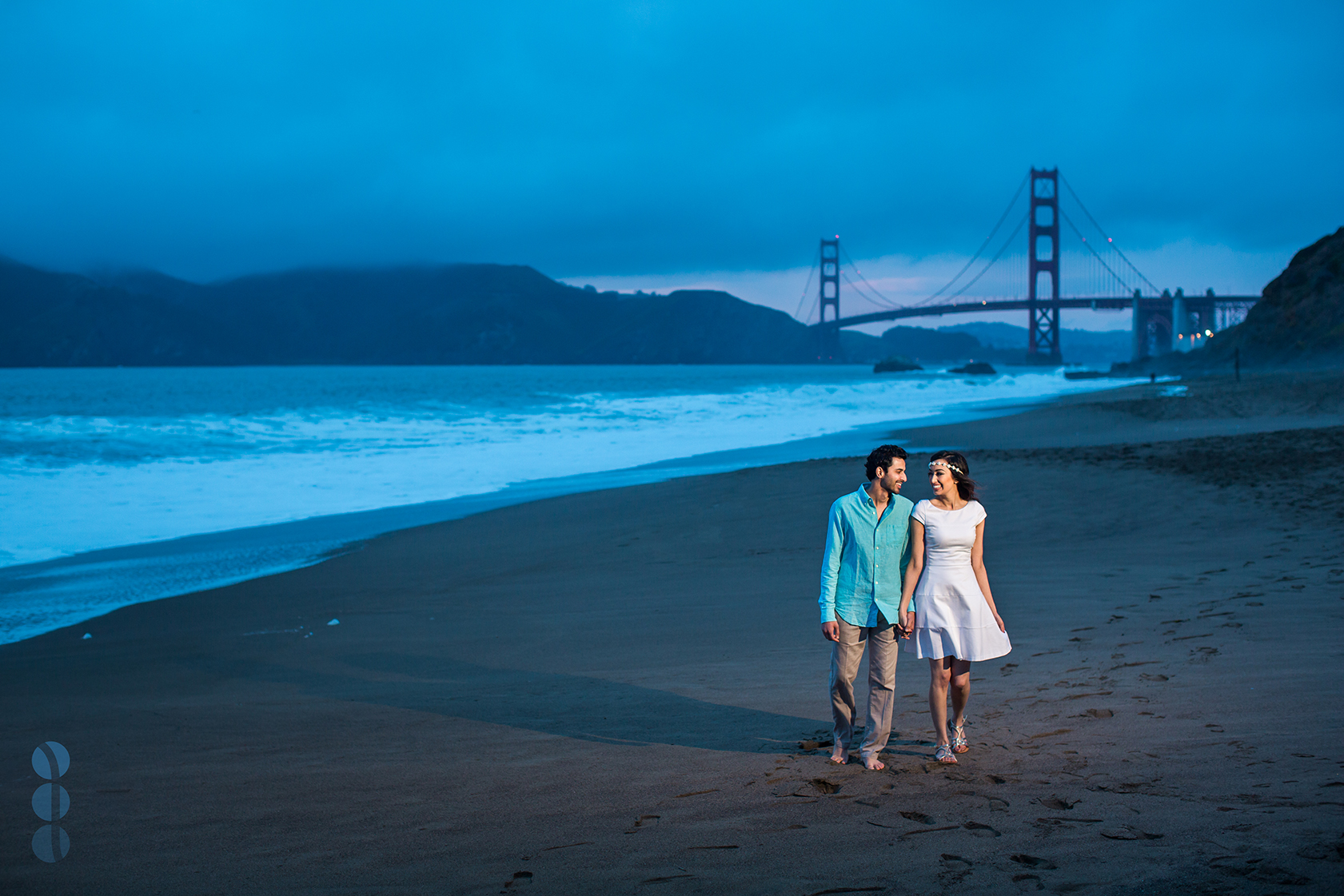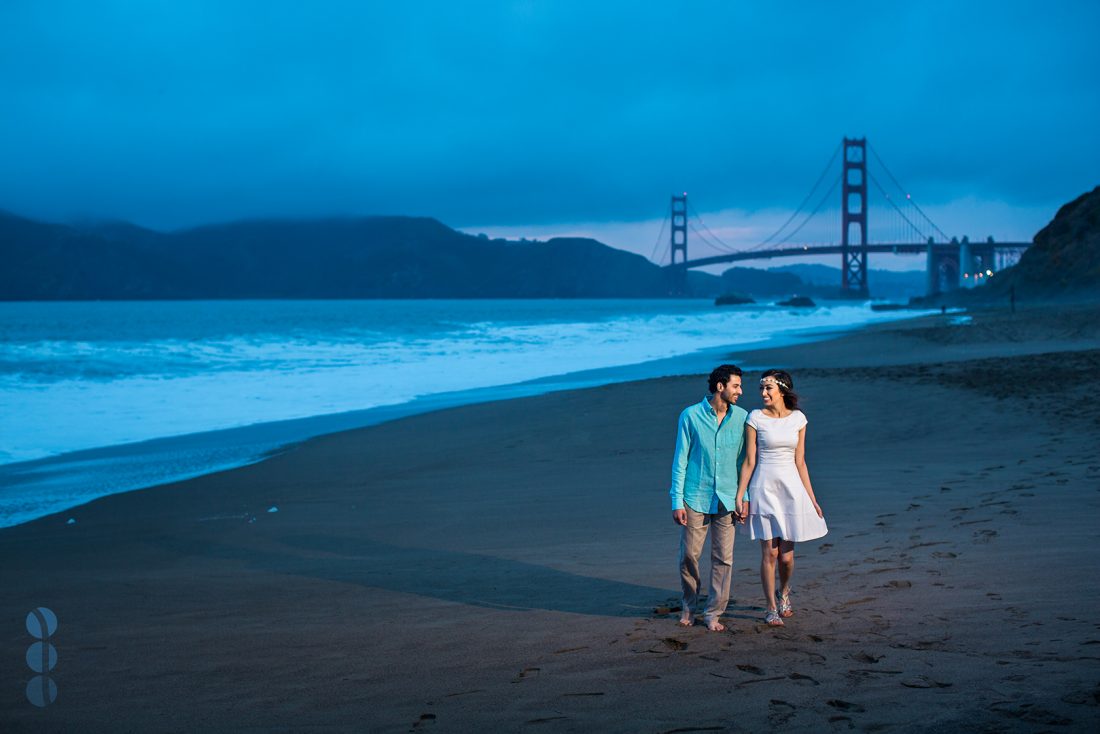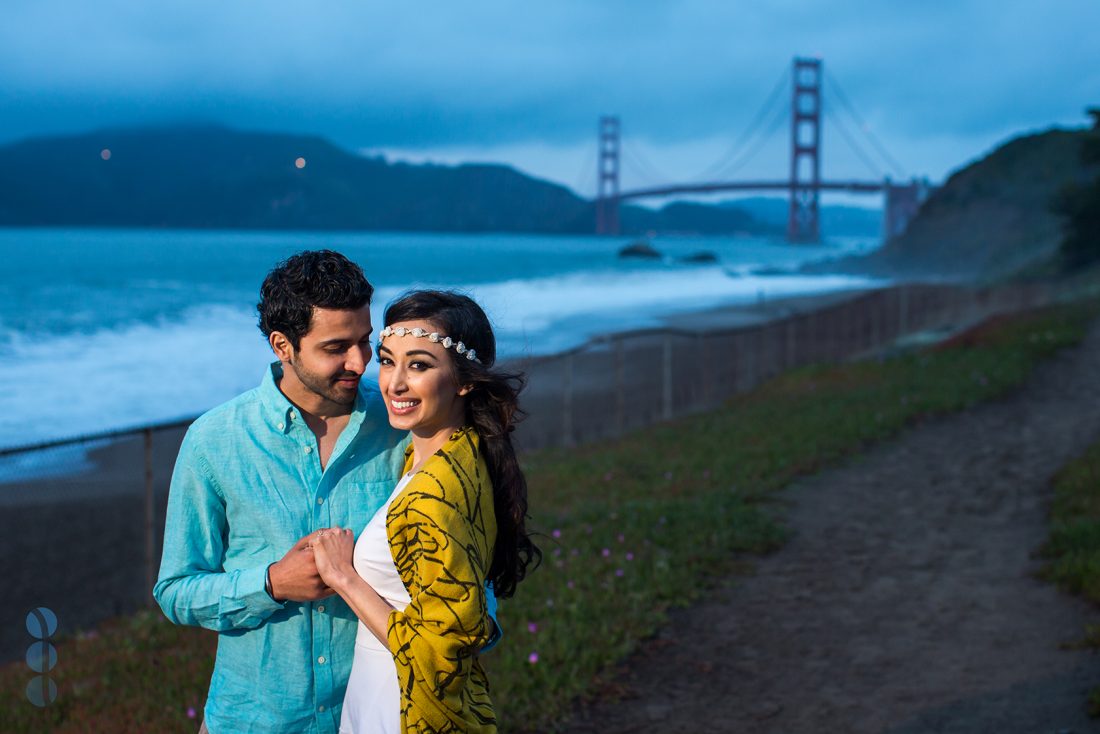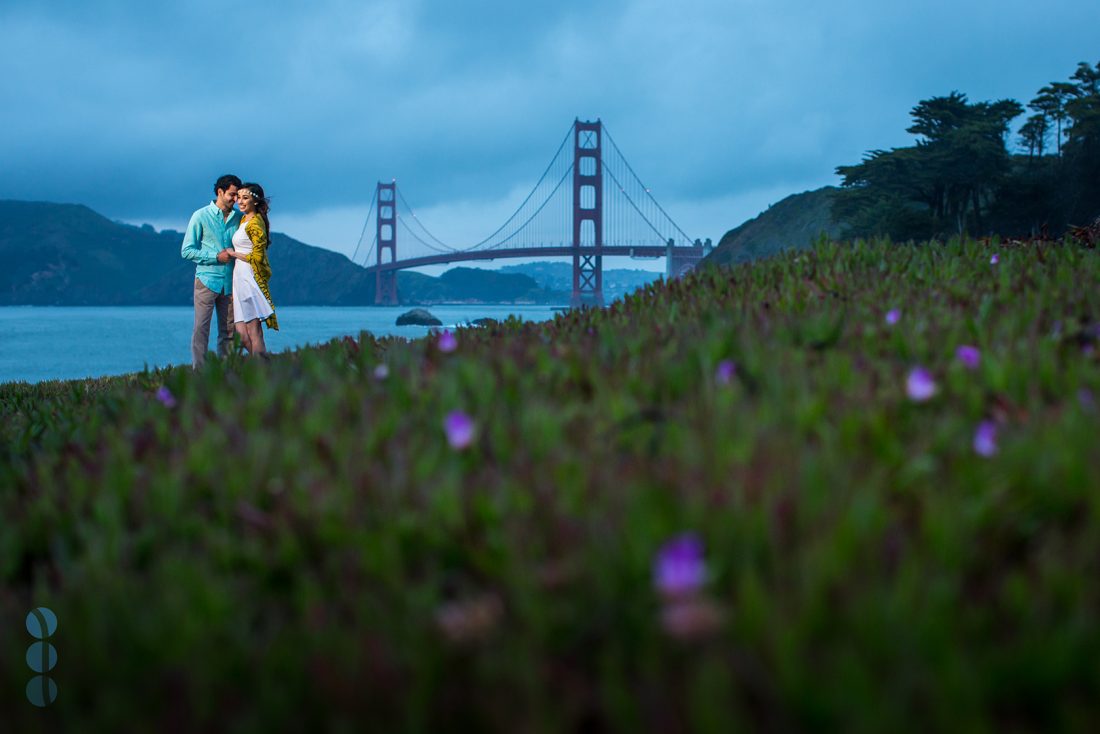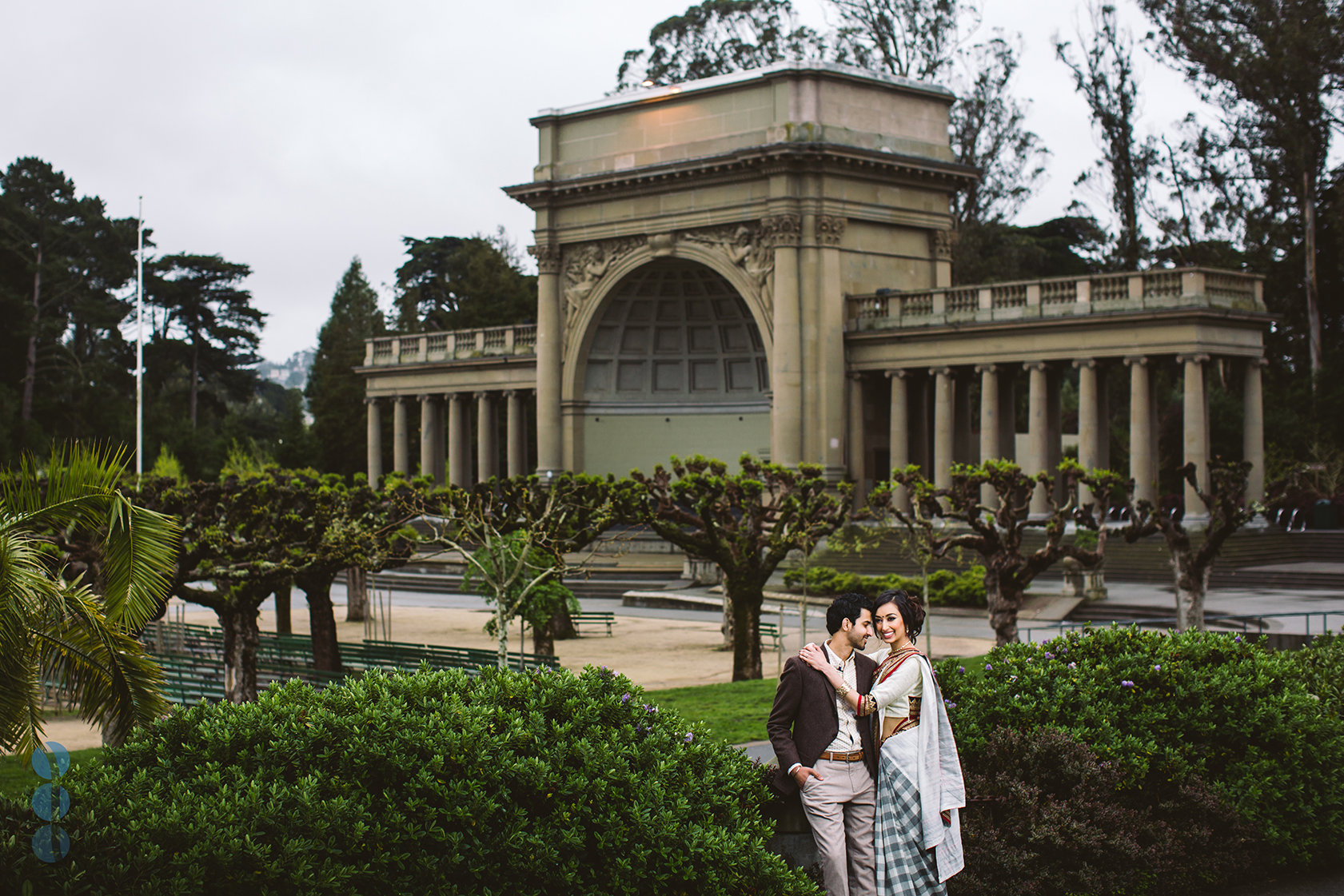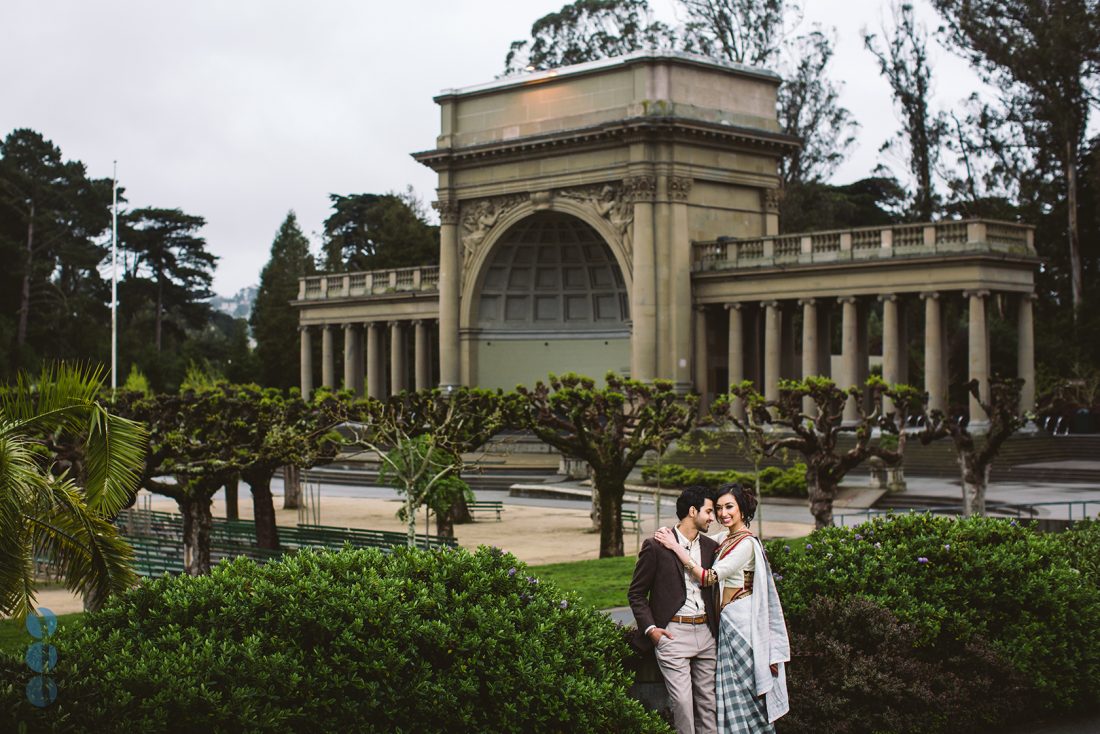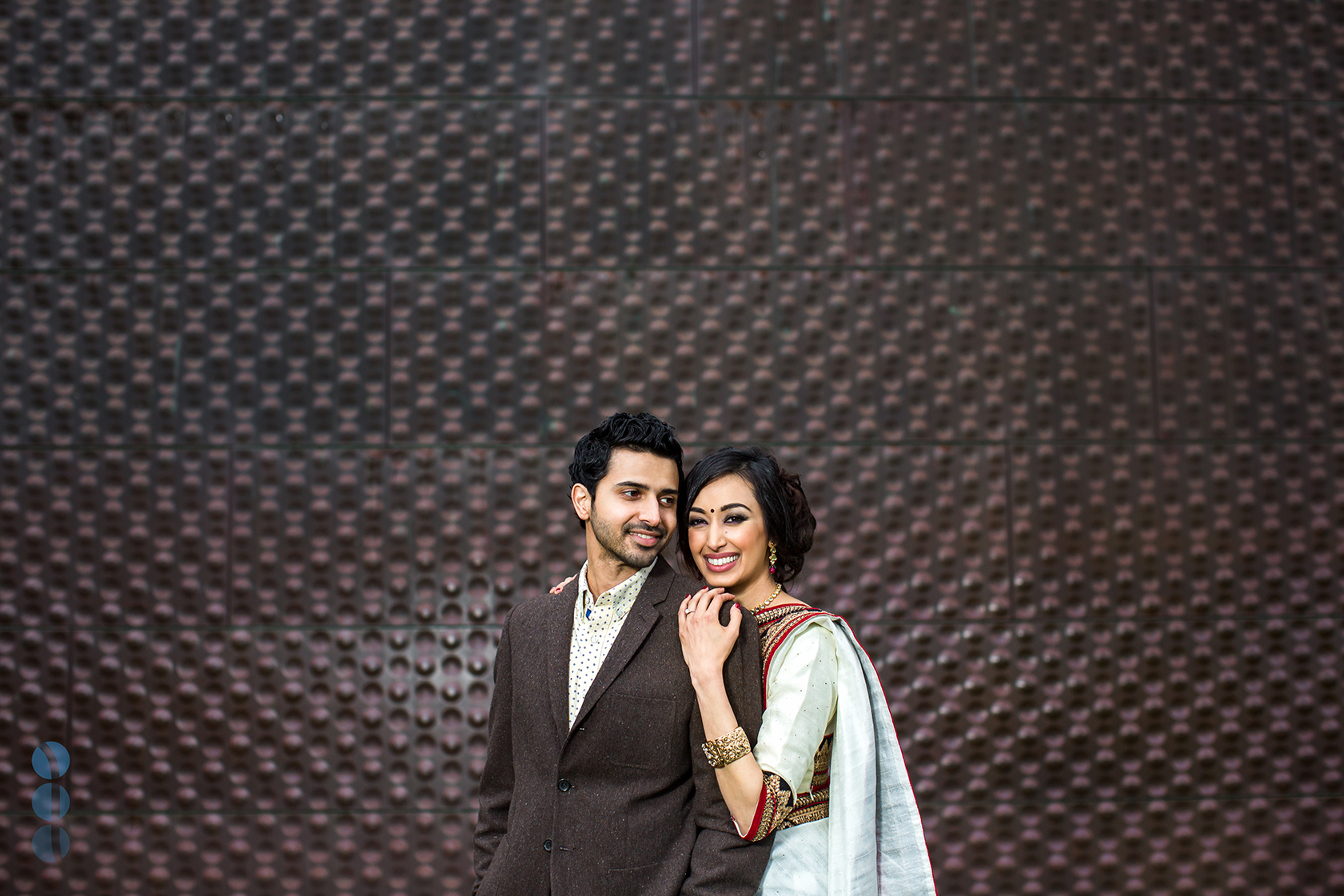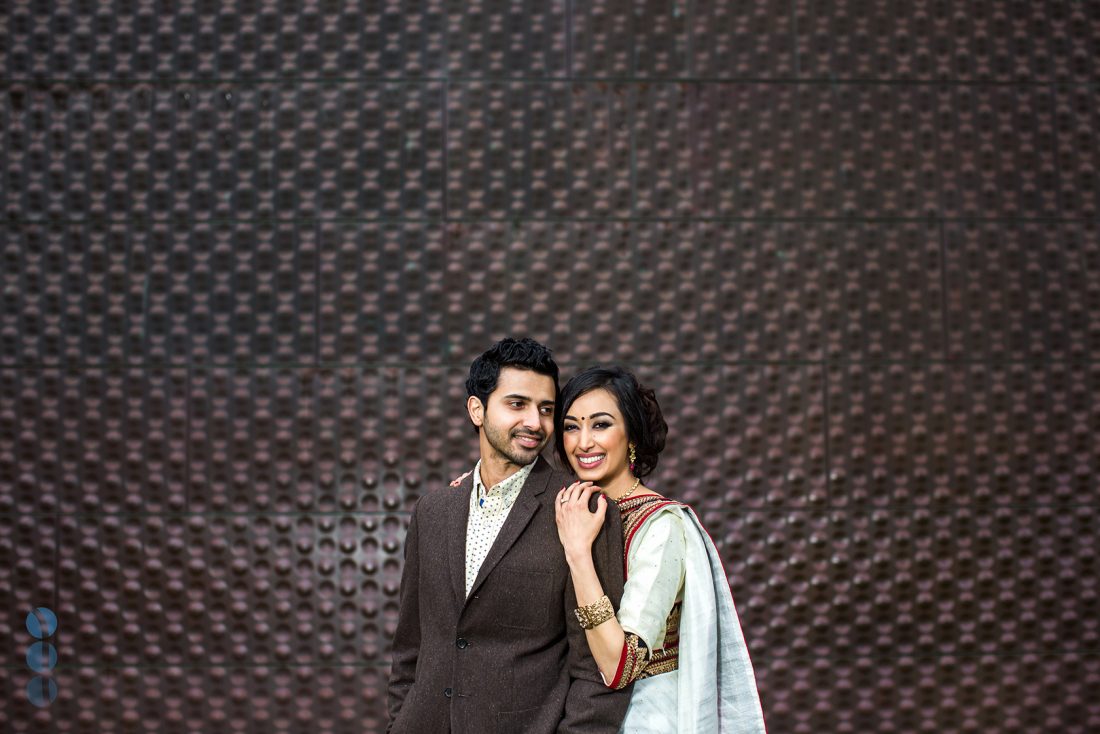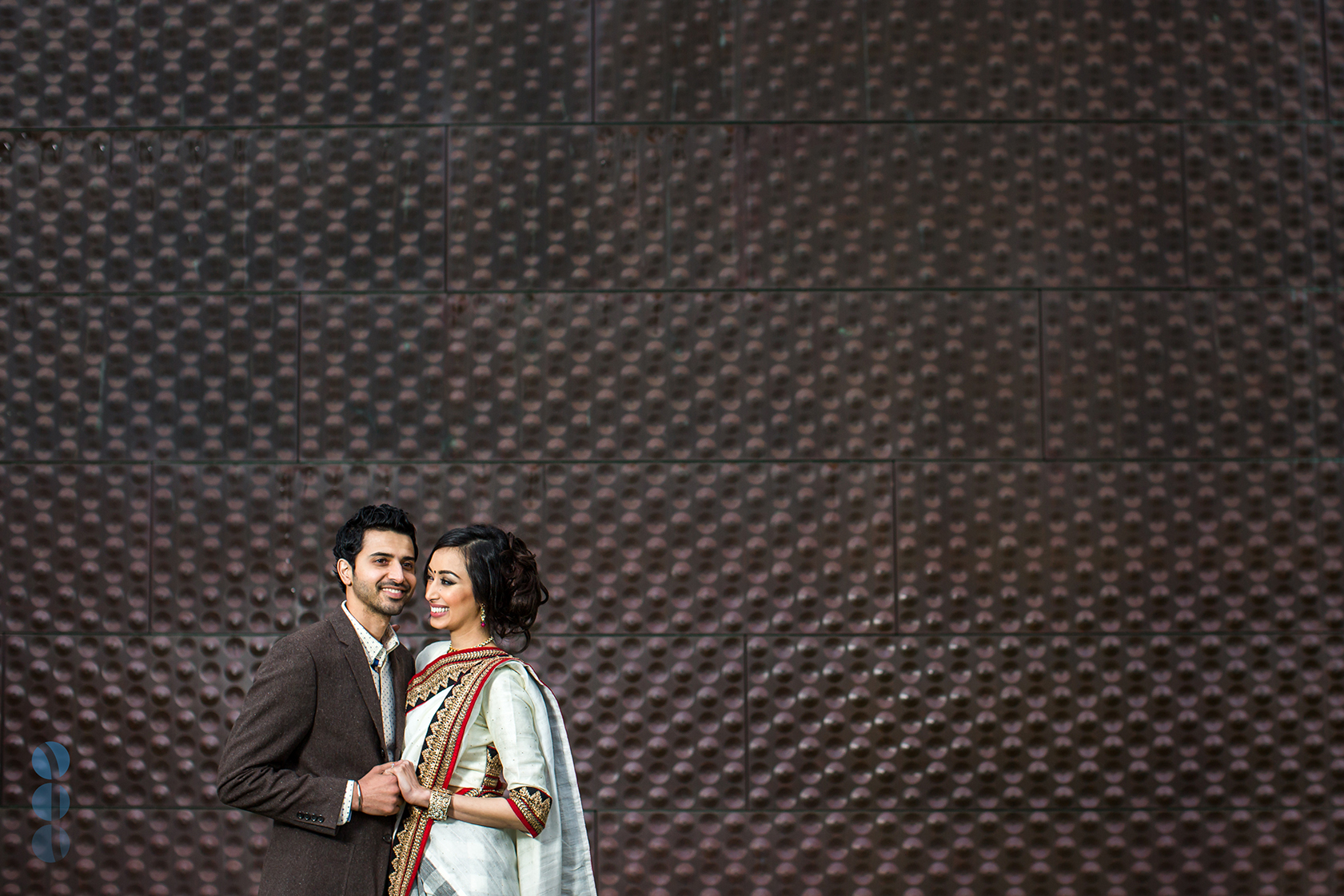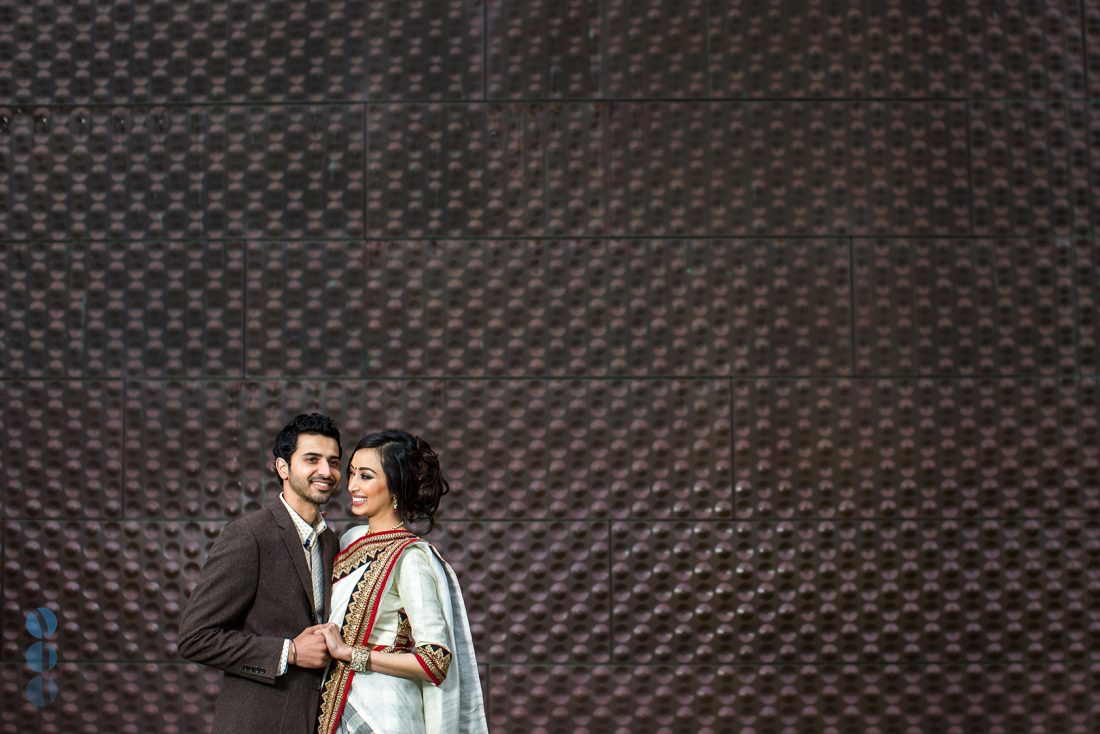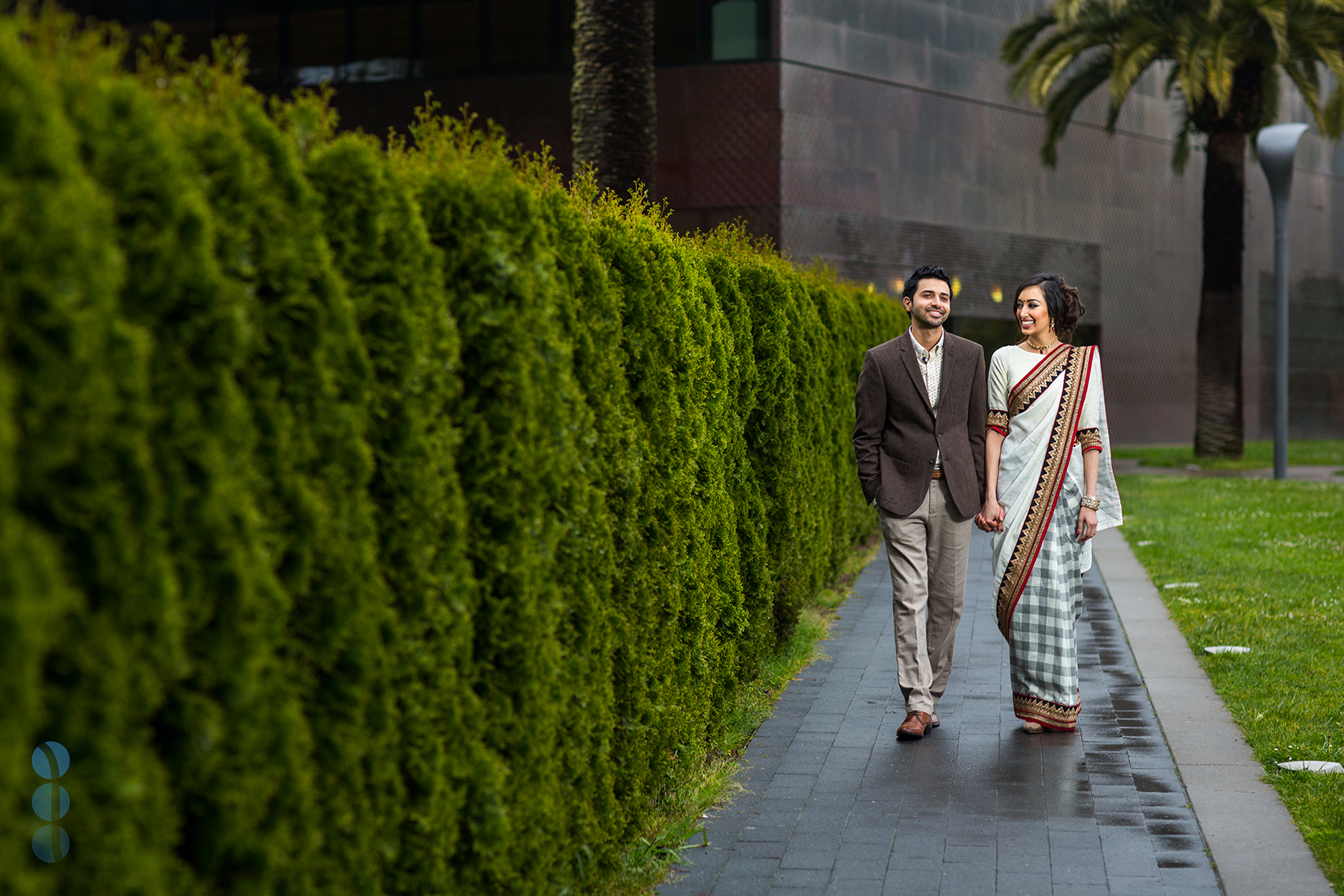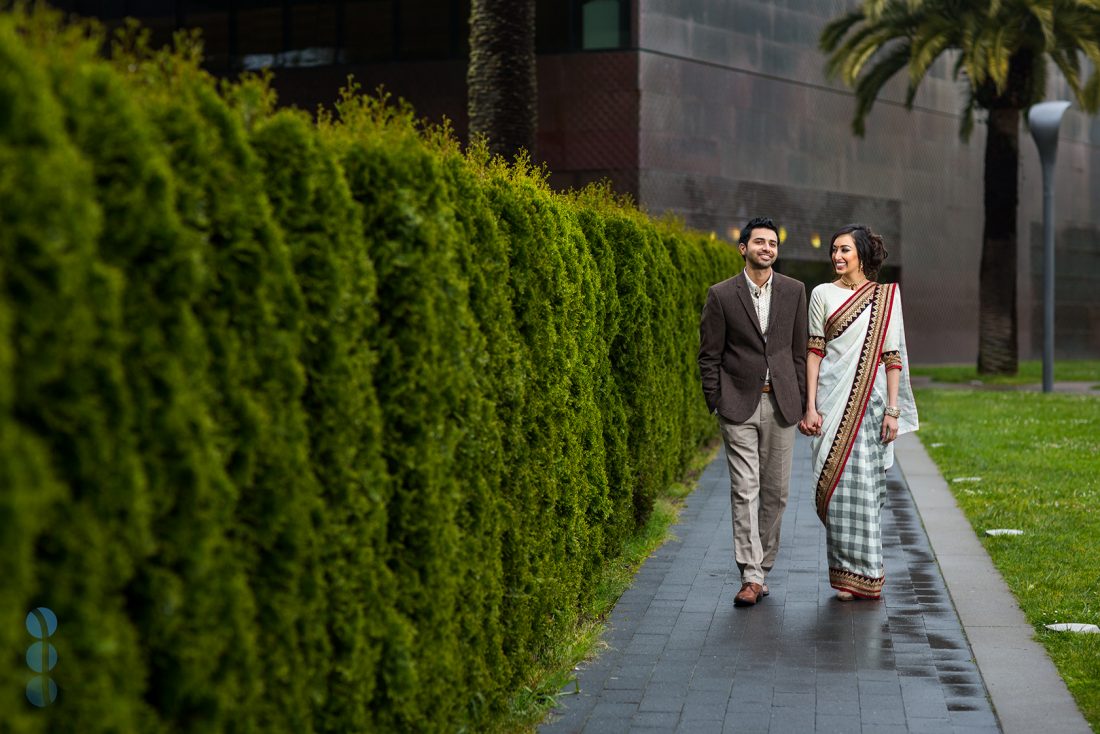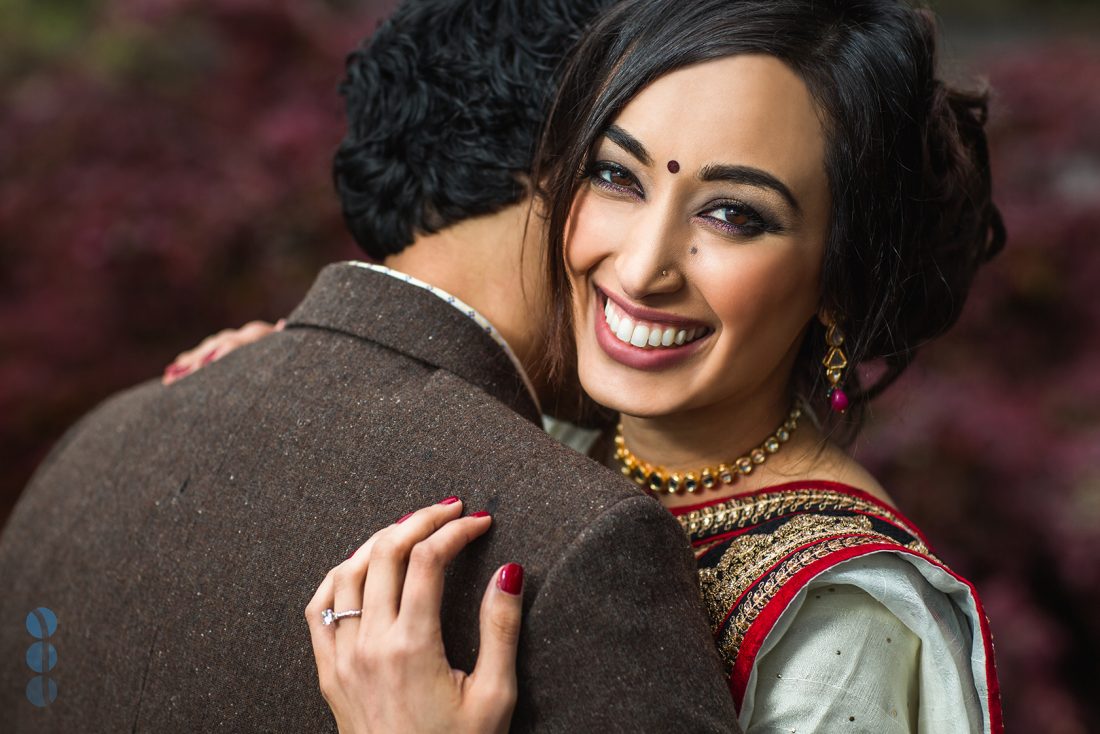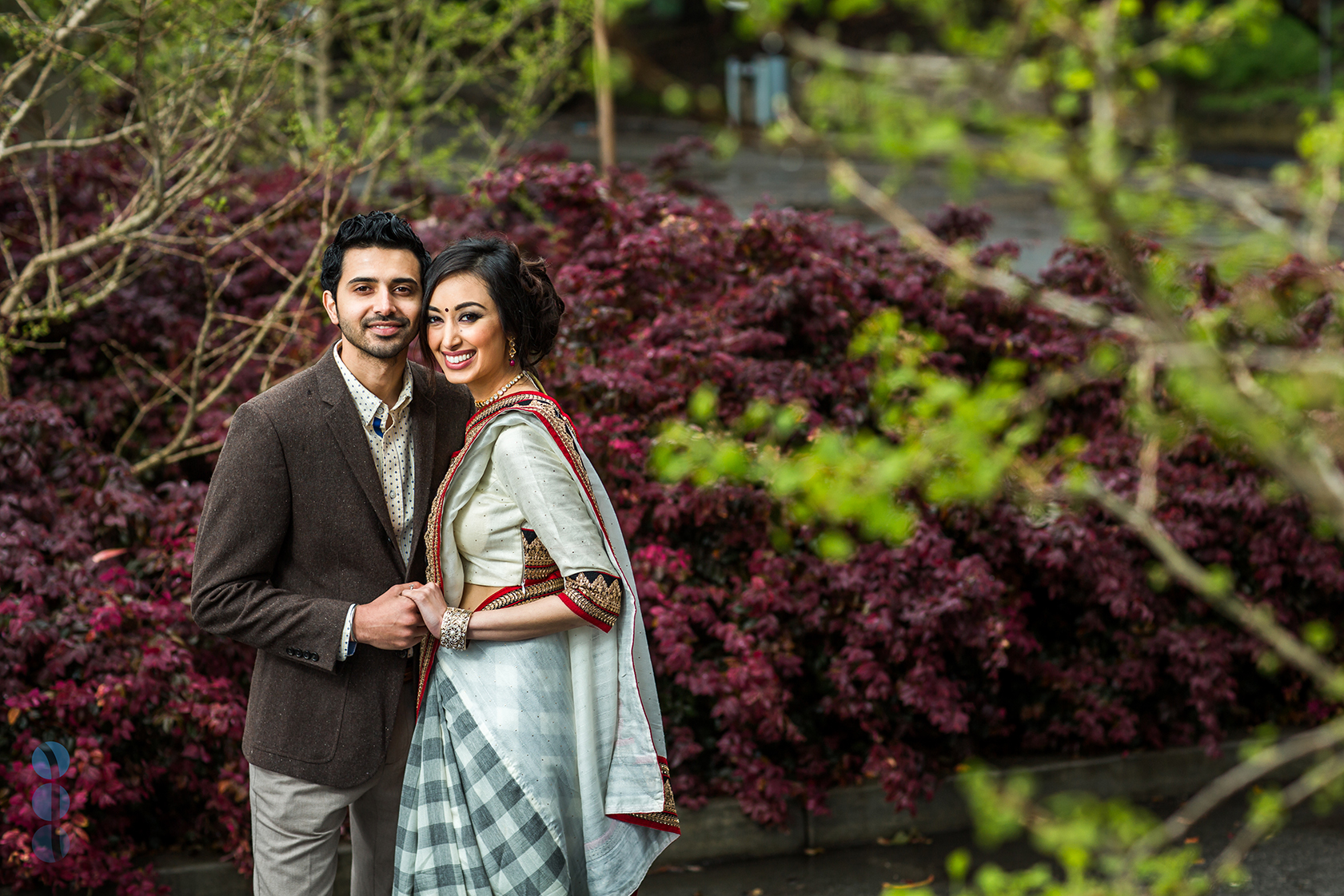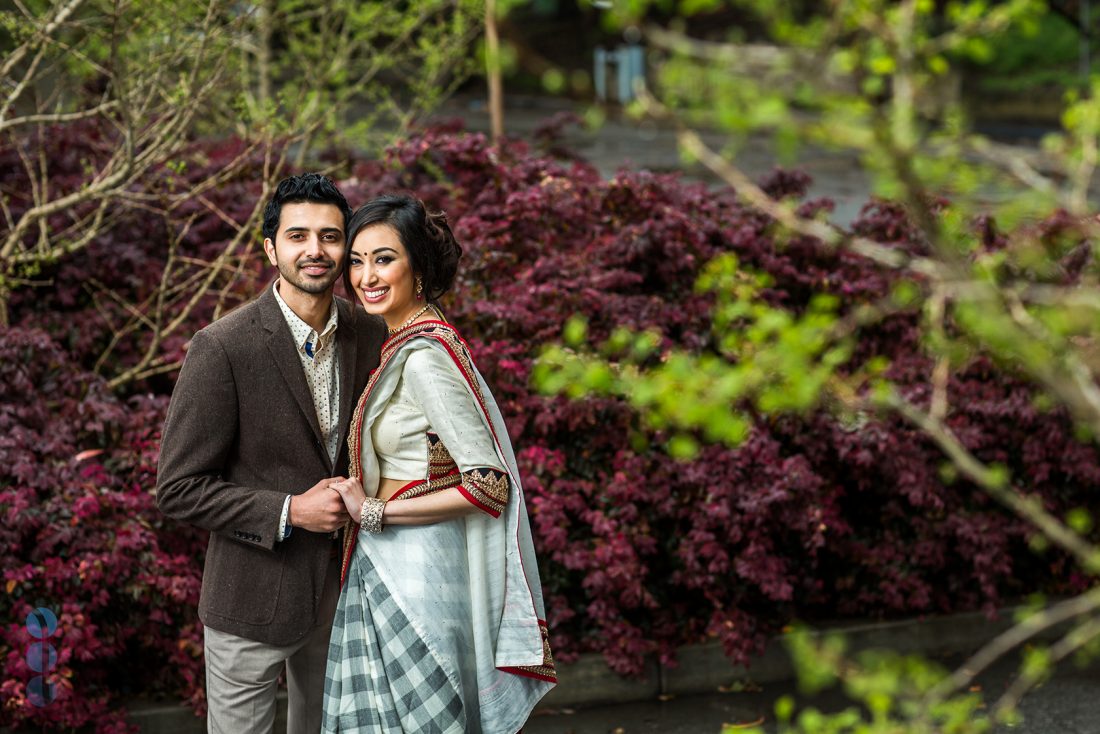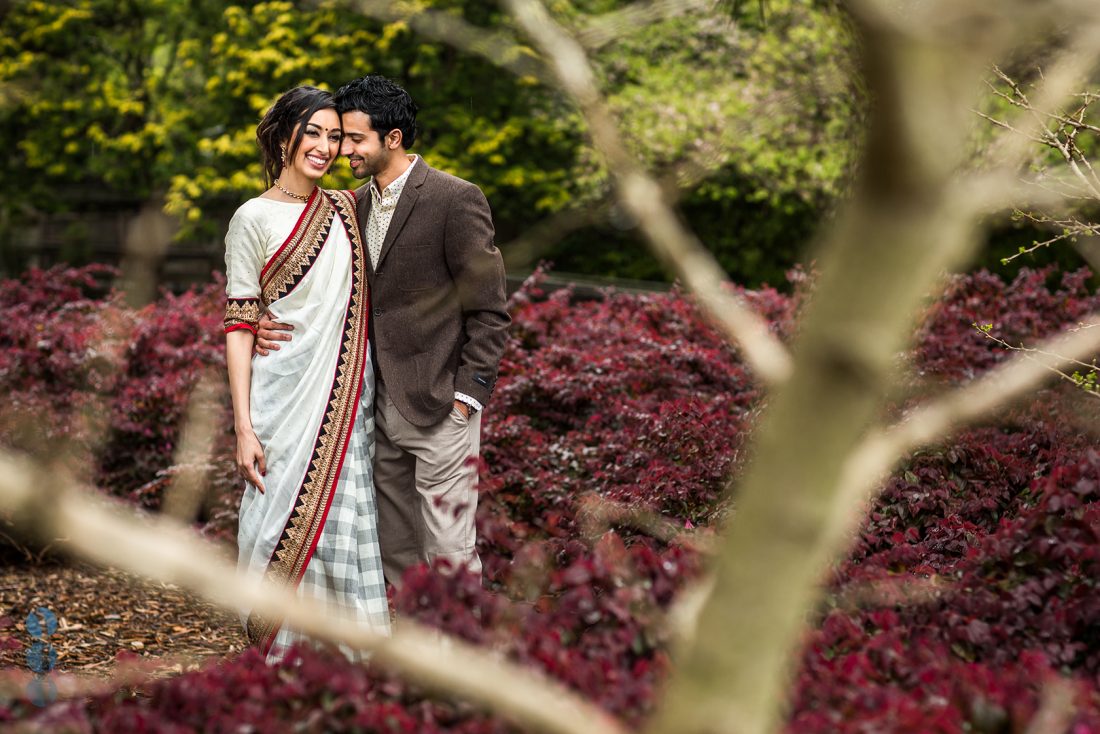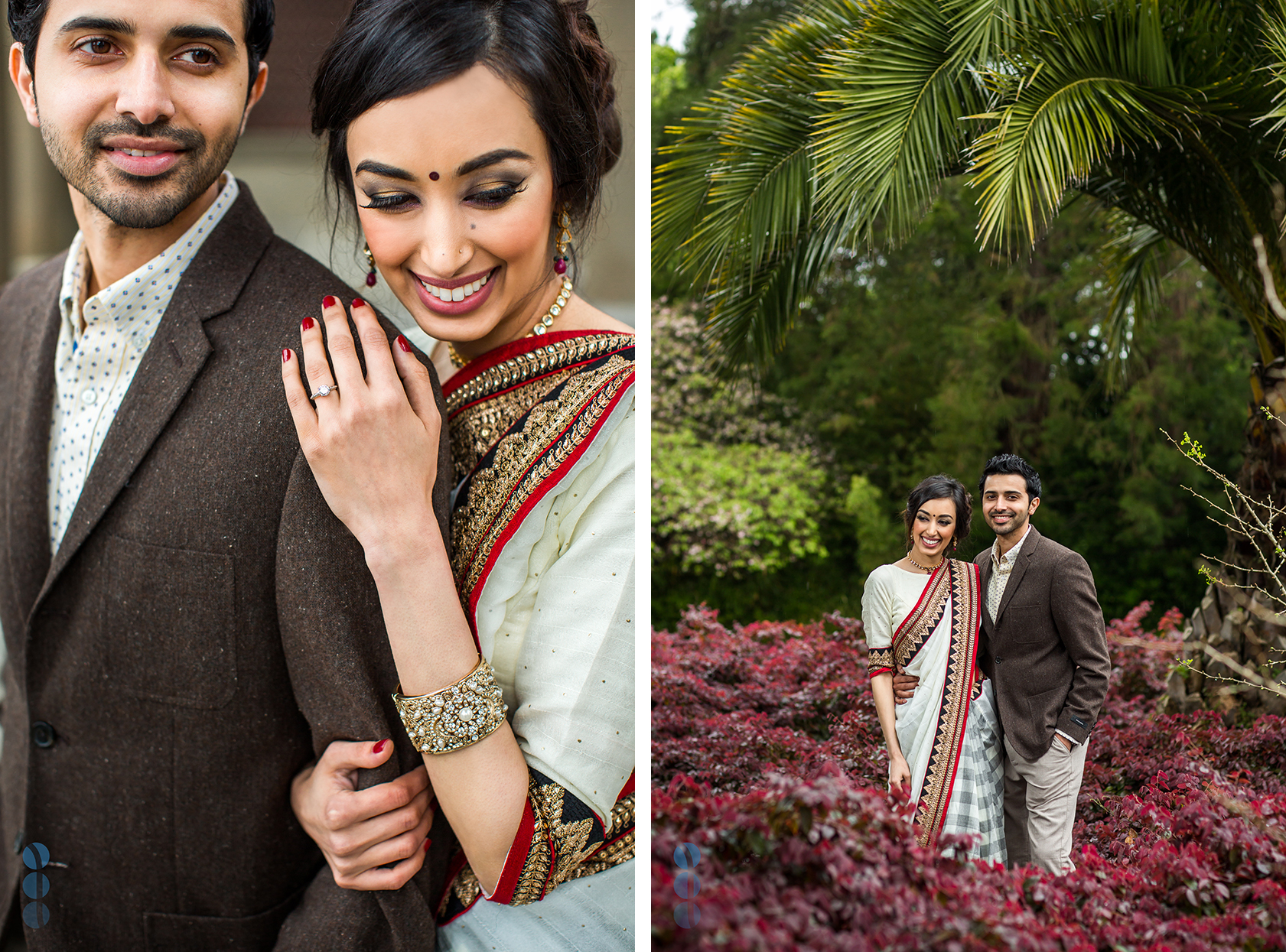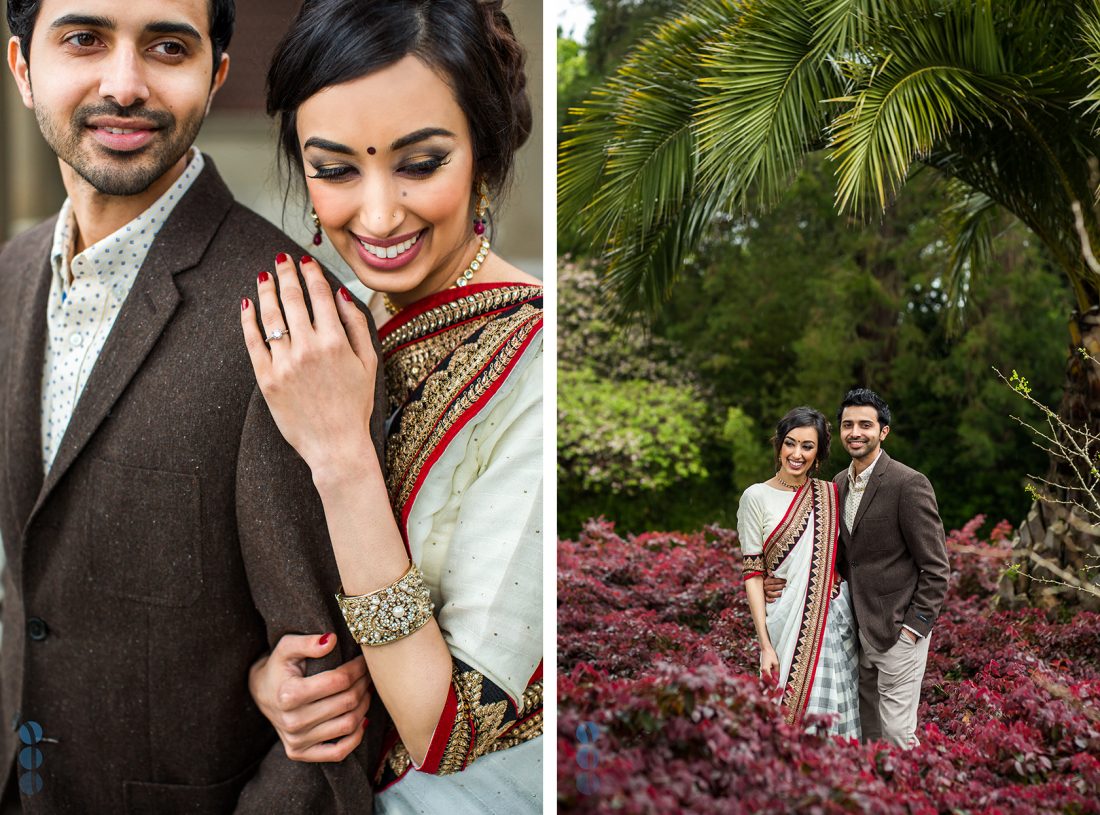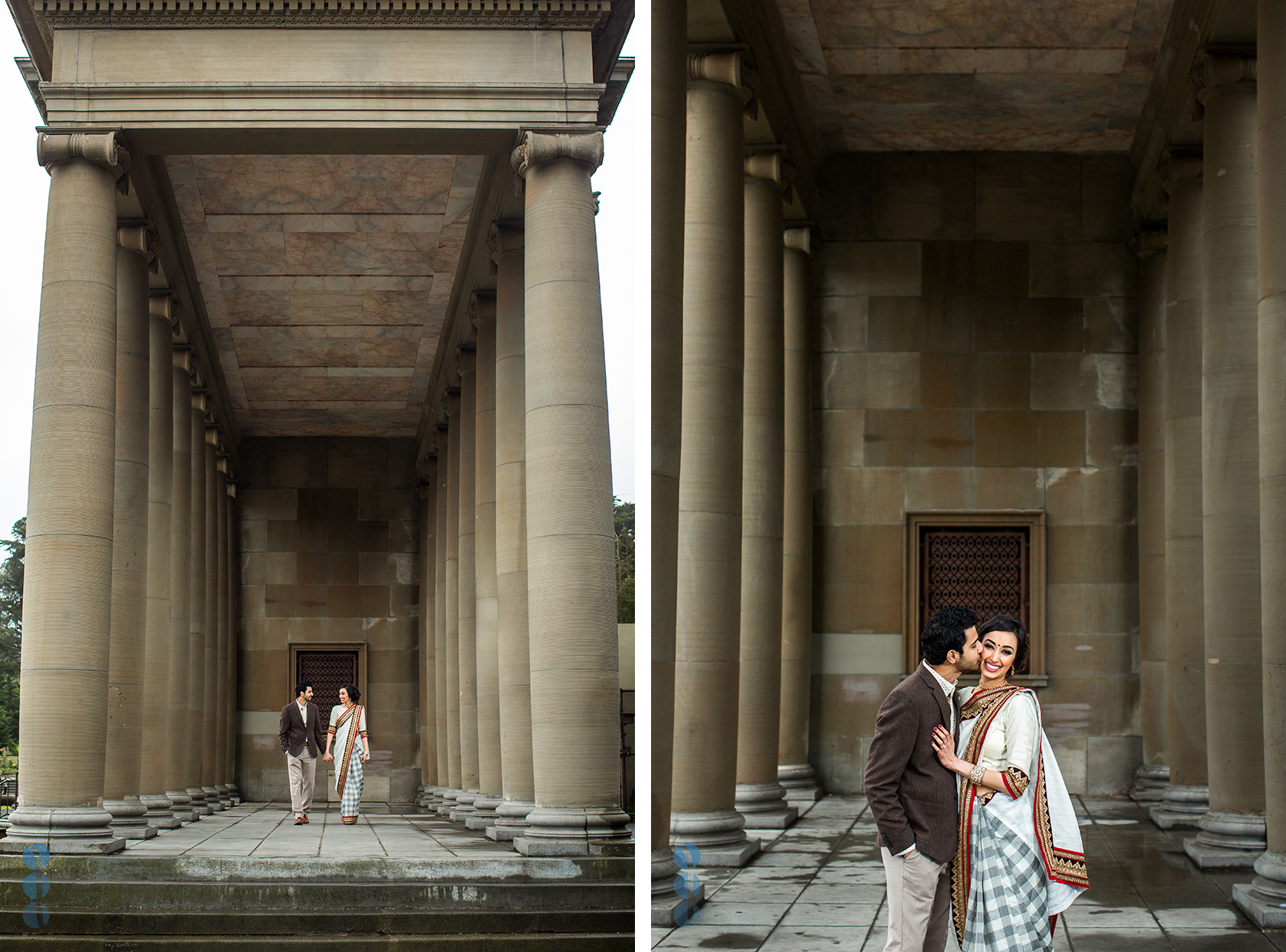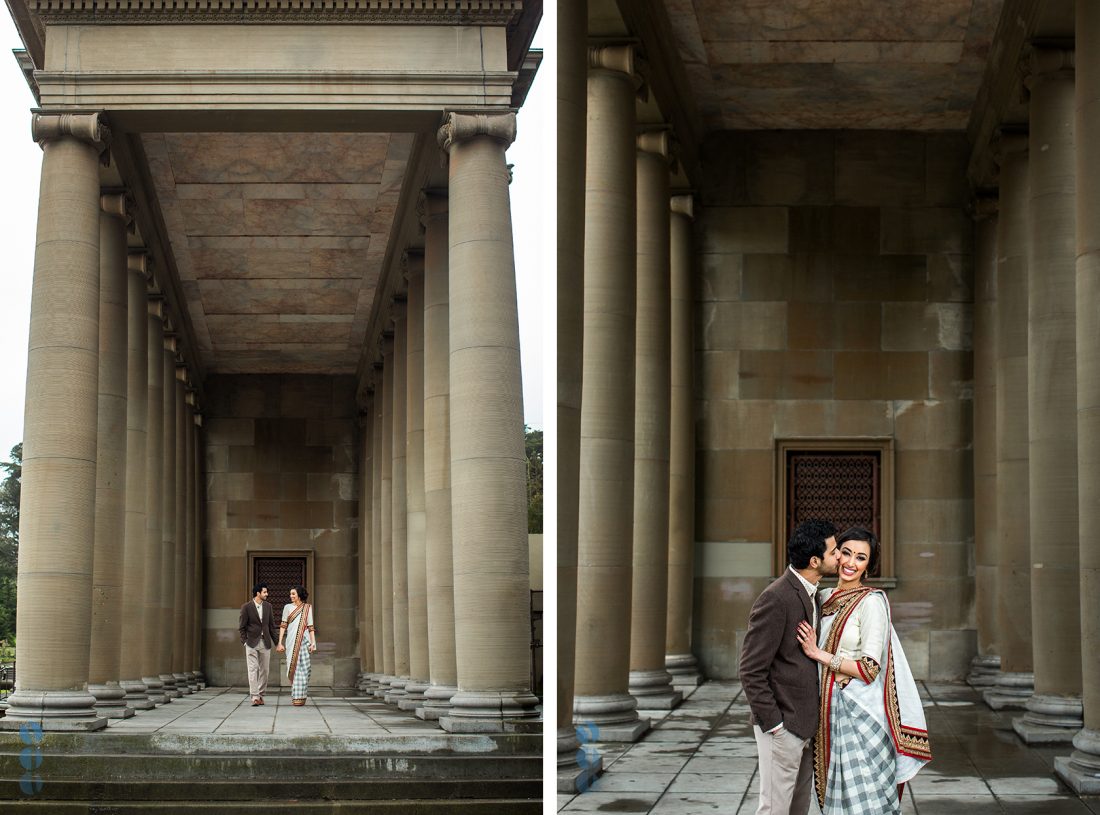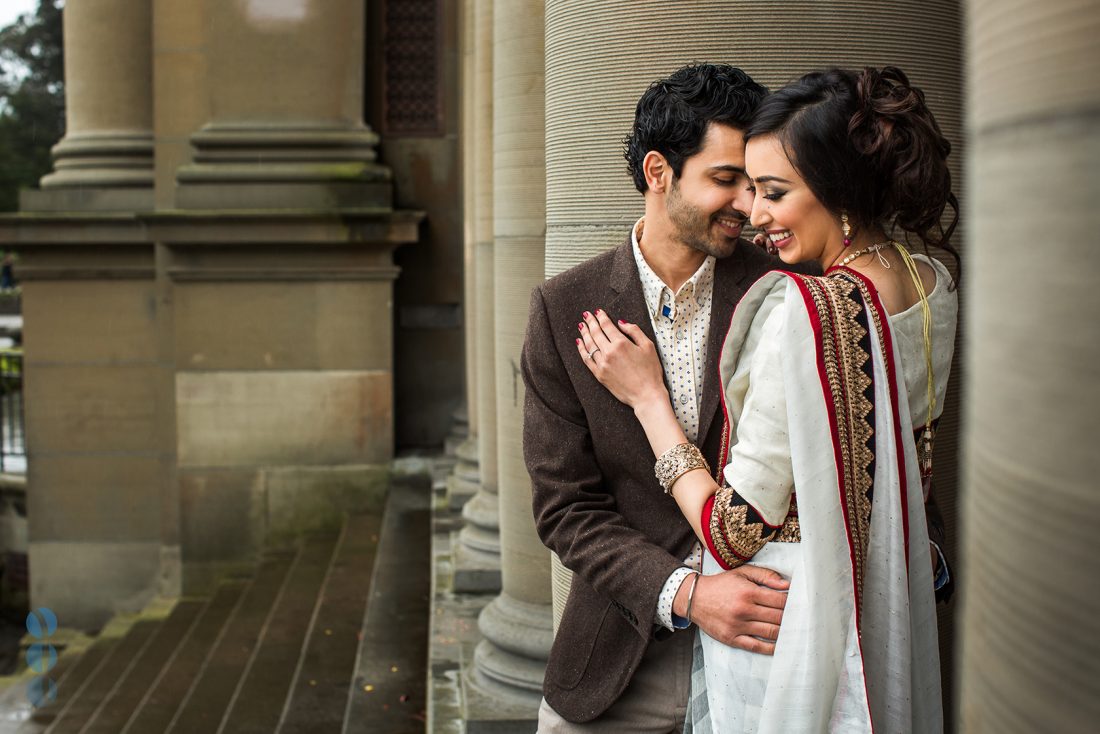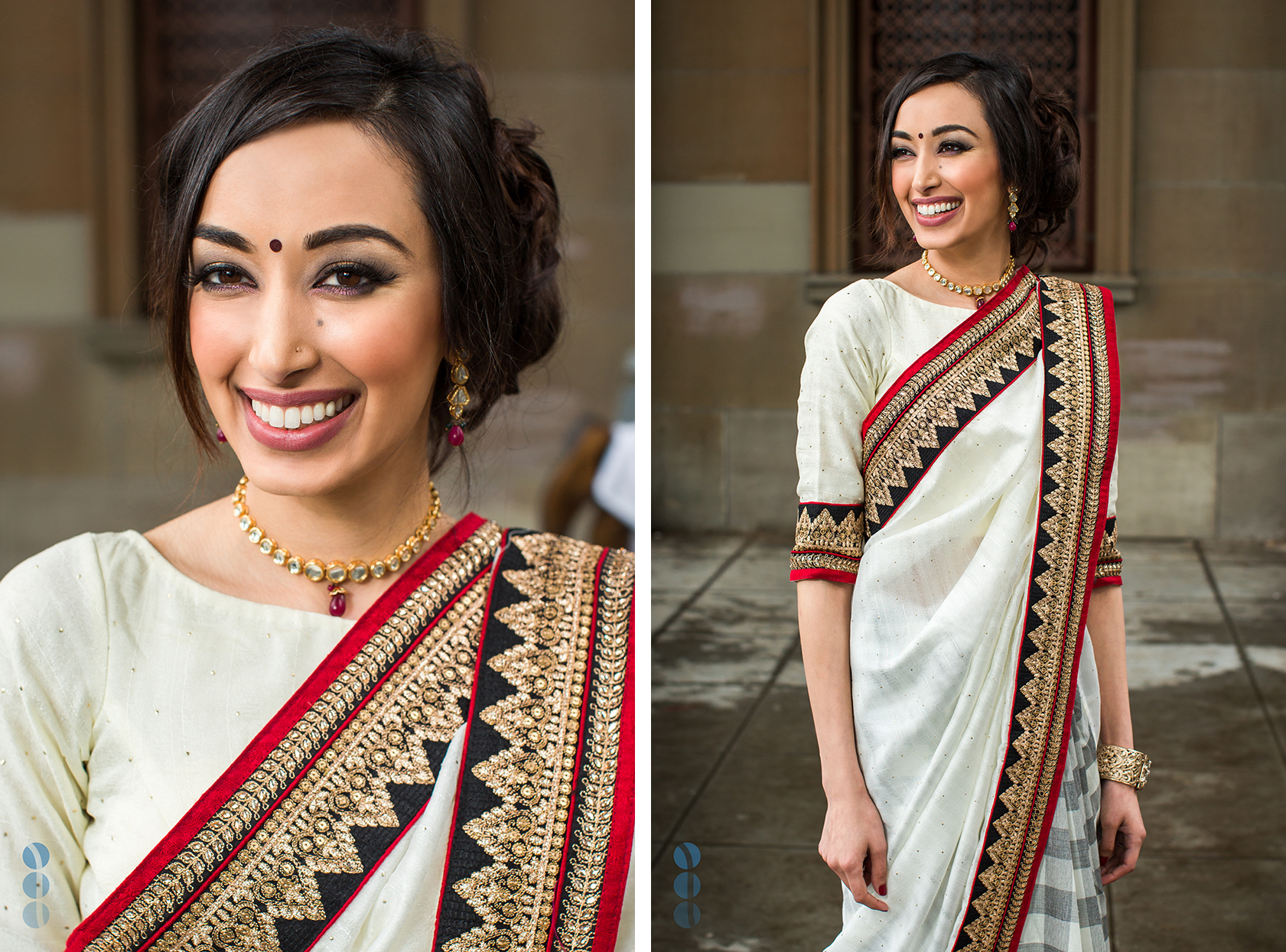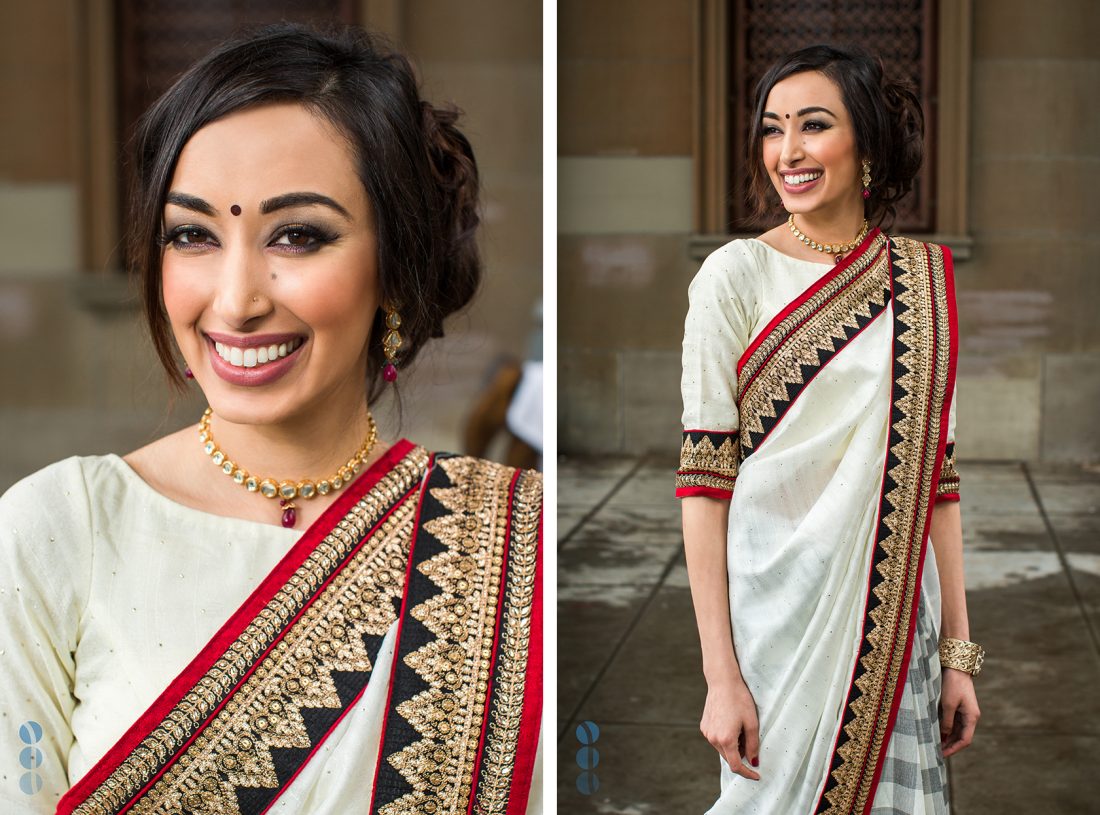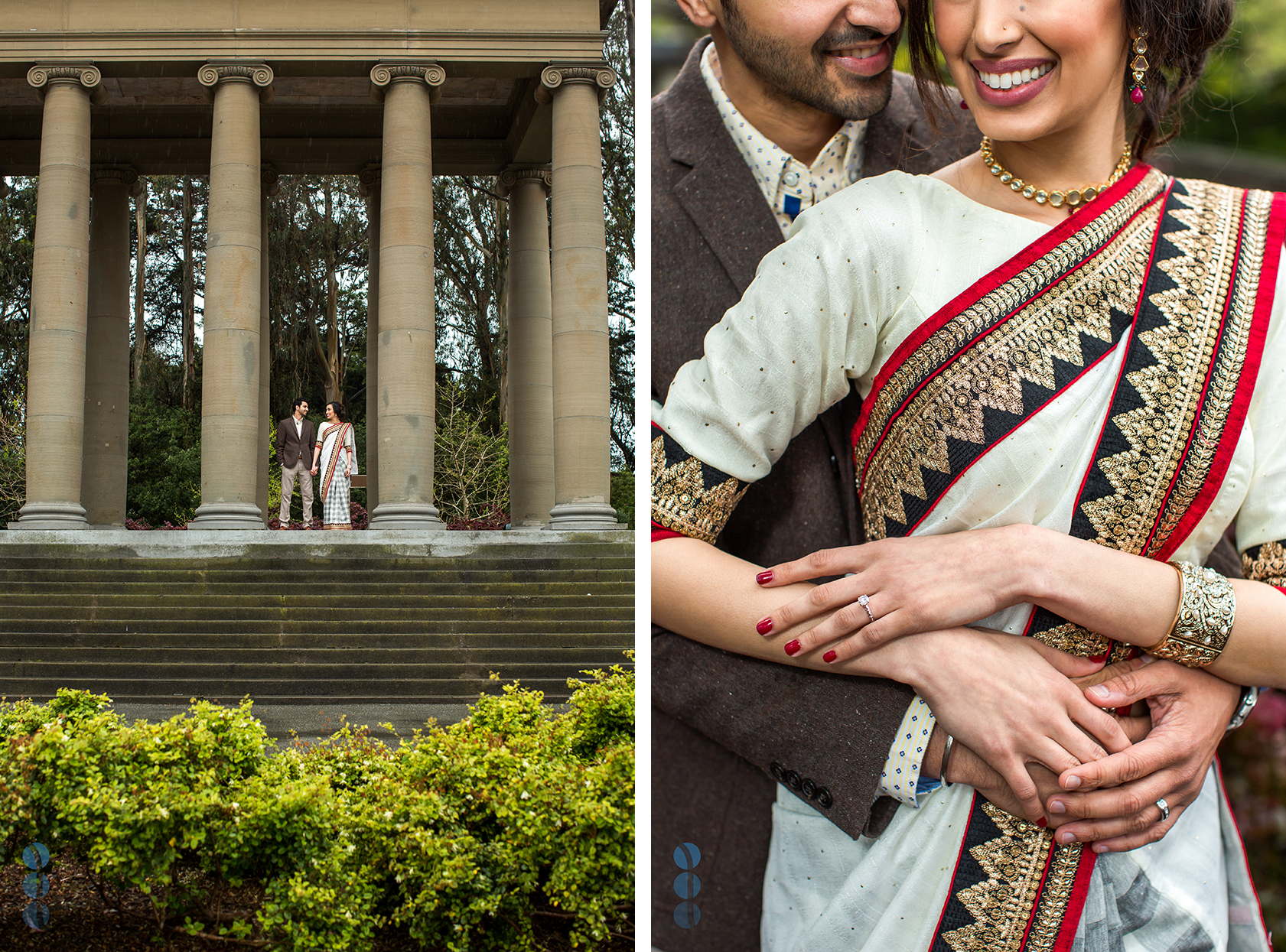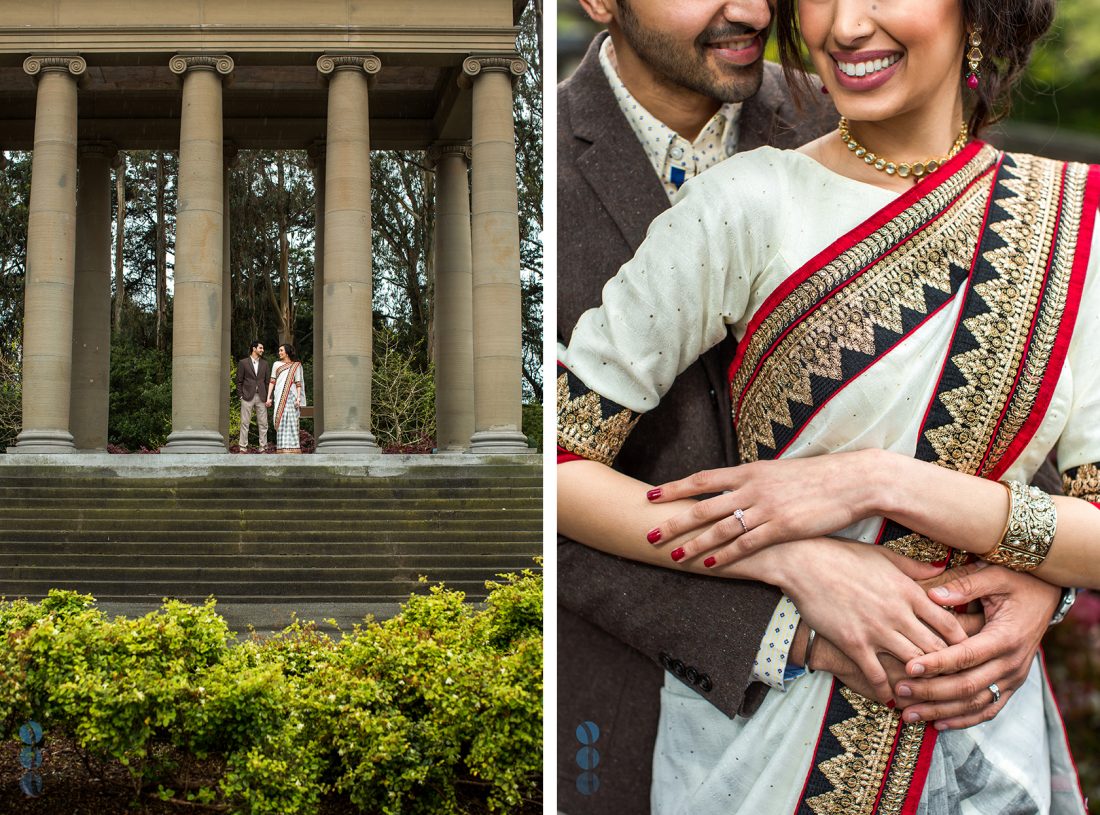 Indian Engagement Session in S.F.