12 Feb

Engagement Session with Colored Smoke Bombs – Sahil & Natasha

Every couple has a unique story of how they met and it's so warming to see how that story has blossomed. Sahil and Natasha's story began a few years ago, when they met in San Francisco. This city now means a lot to them so they wanted to take their wedding engagement photos along the coast in San Francisco. But because the photos turned out really cool in the end, I have a feeling that this was the first of many color smoke bomb photography sessions for me.

Initially, the couple mentioned they wanted to take photos in nature and by the shoreline. When we got there, we took a few snaps but then I noticed some huge rocks in the background. In my mind, I conjured an image of how the rocks will provide the perfect contrast for the color bombs the couple brought along for some fun shots. We all went on a mini hike and once we got to the rocks, we also noticed some artistic graffiti on the rocks. Using all the props nature (and other artists) presented to us, I got right to work.

This was my first shoot working with color bombs so I honestly did not know what to expect. I was worried the wind in SF wouldn't allow us to capture much of the color bombs but coincidentally, the weather that day was very still and perfect. Also, I noticed that the color bombs created a haze in the distance and we incorporated that too into our shoot. As you can see in the final photos, the haze added a perfect touch to the romantic evening and allowed me to shoot elegant and intimate photos of these lovebirds.

Enjoy this Indian Engagement Session with Color Bombs!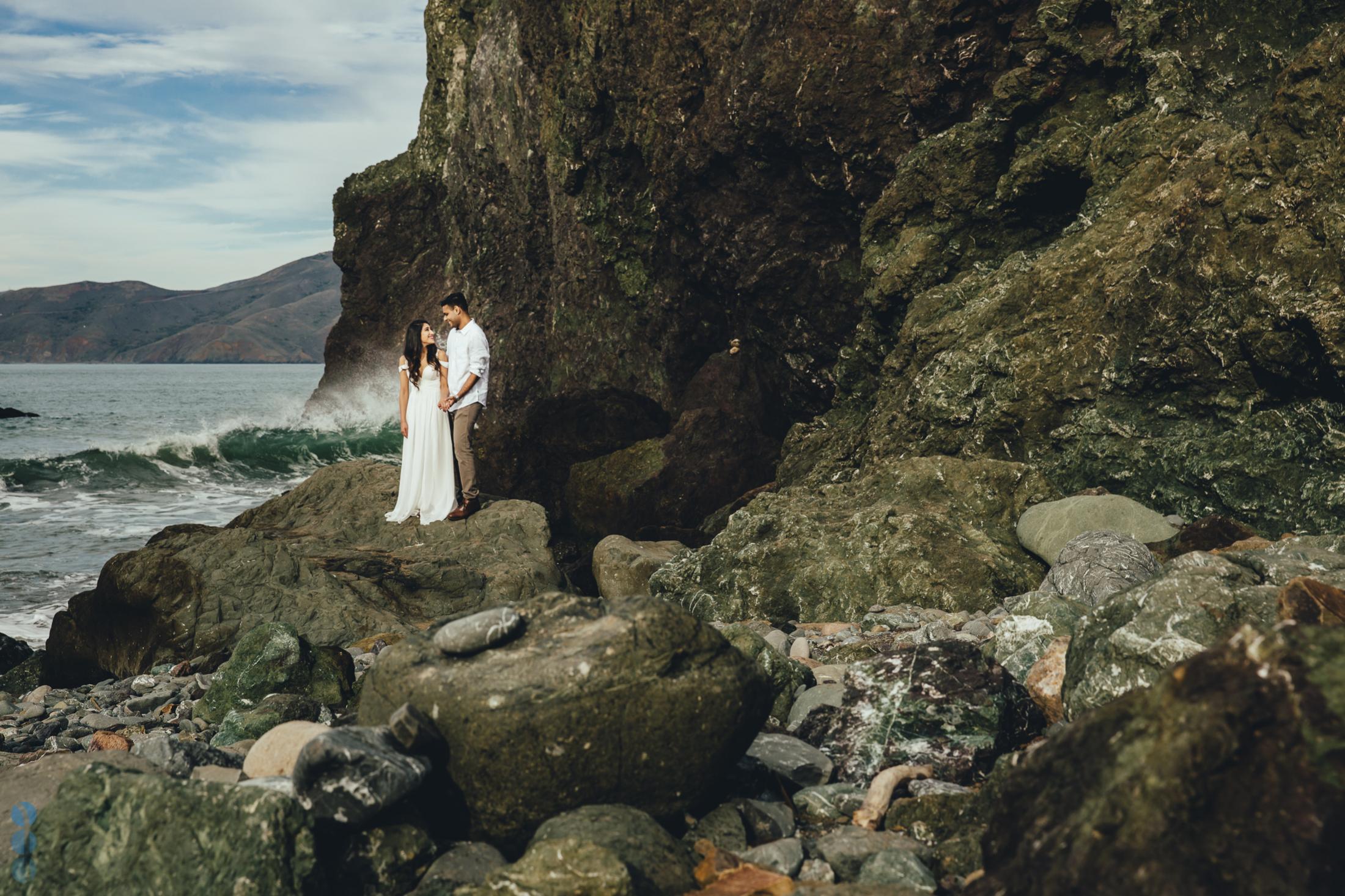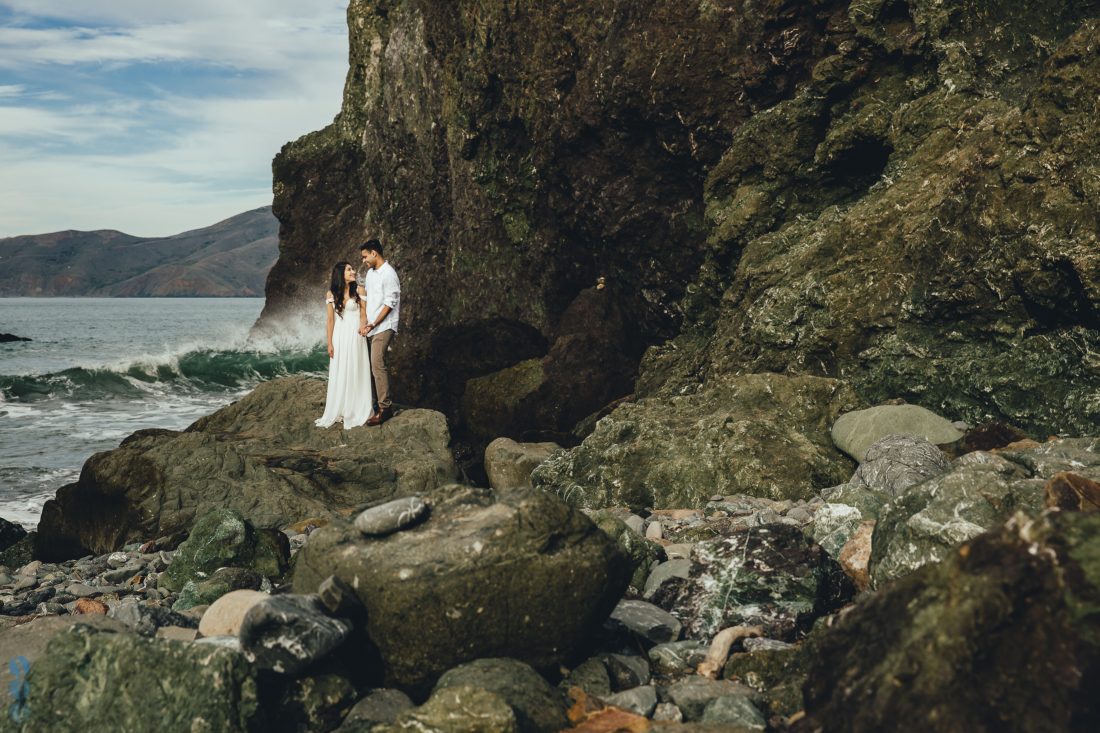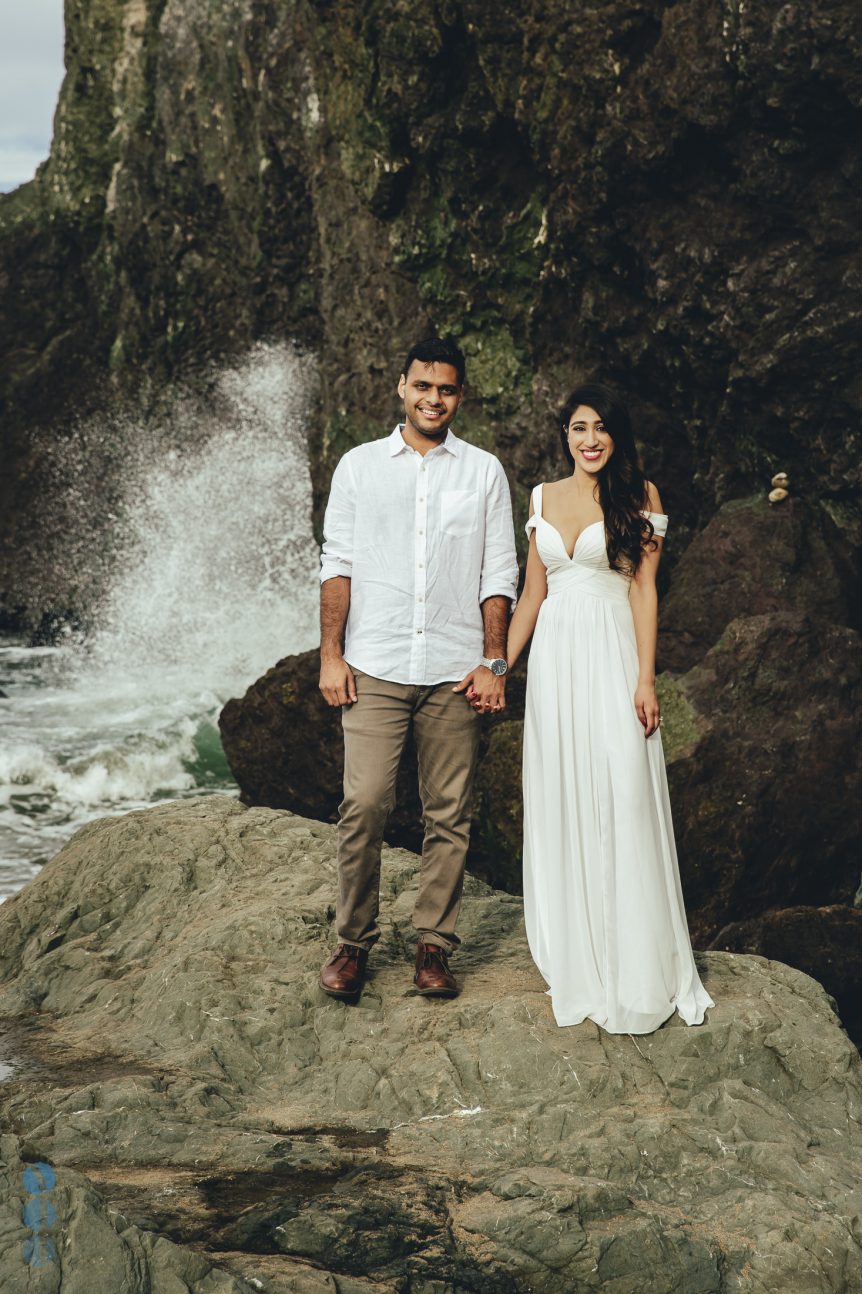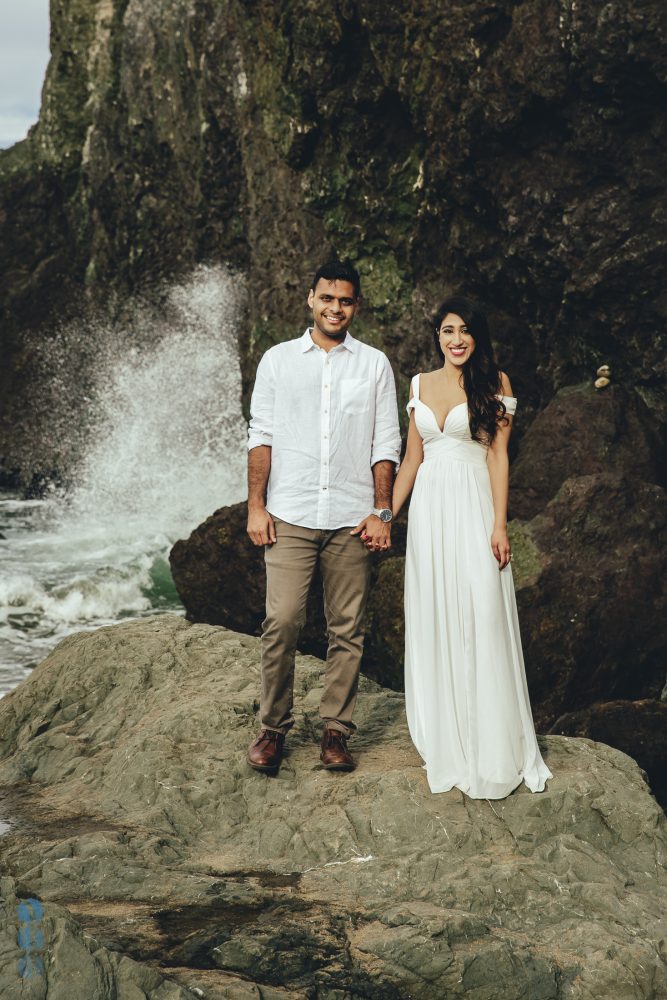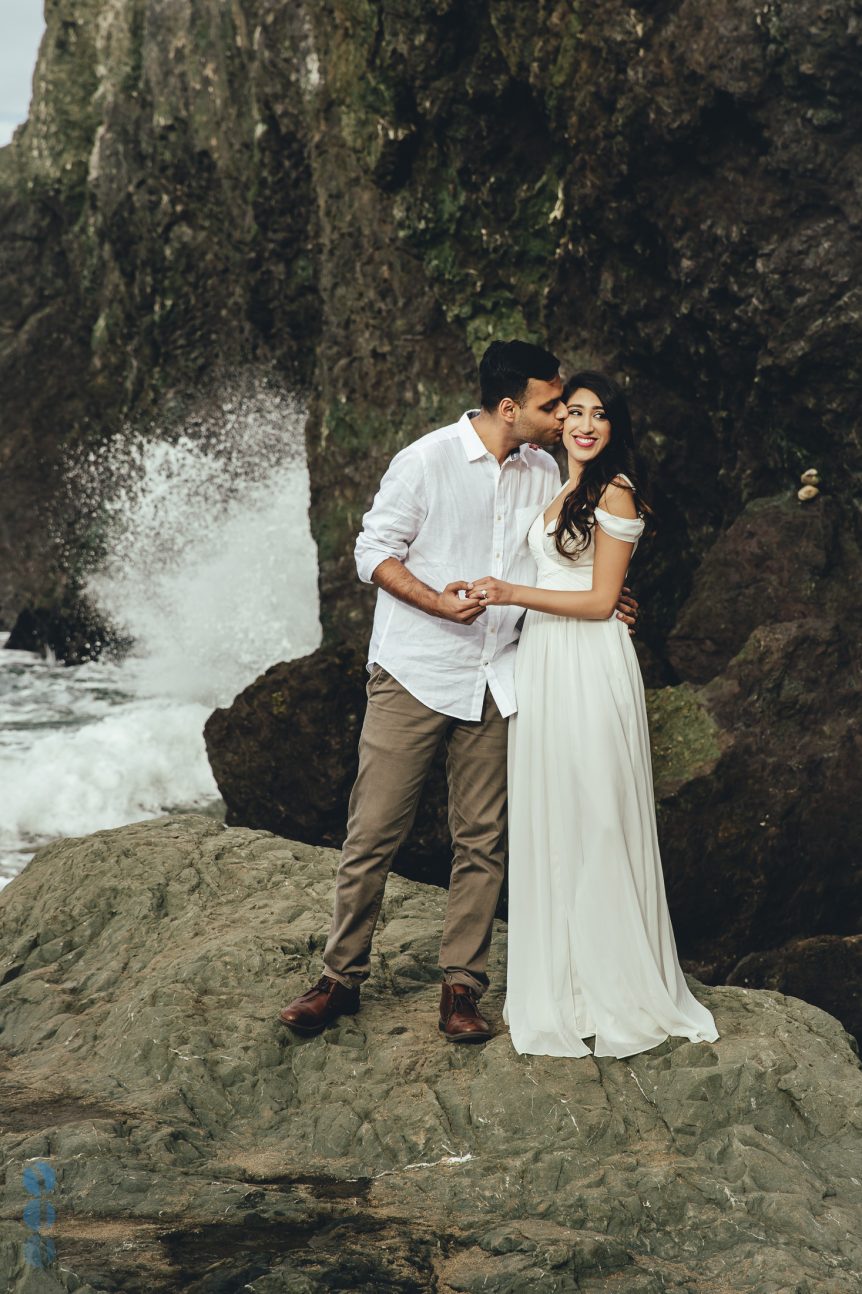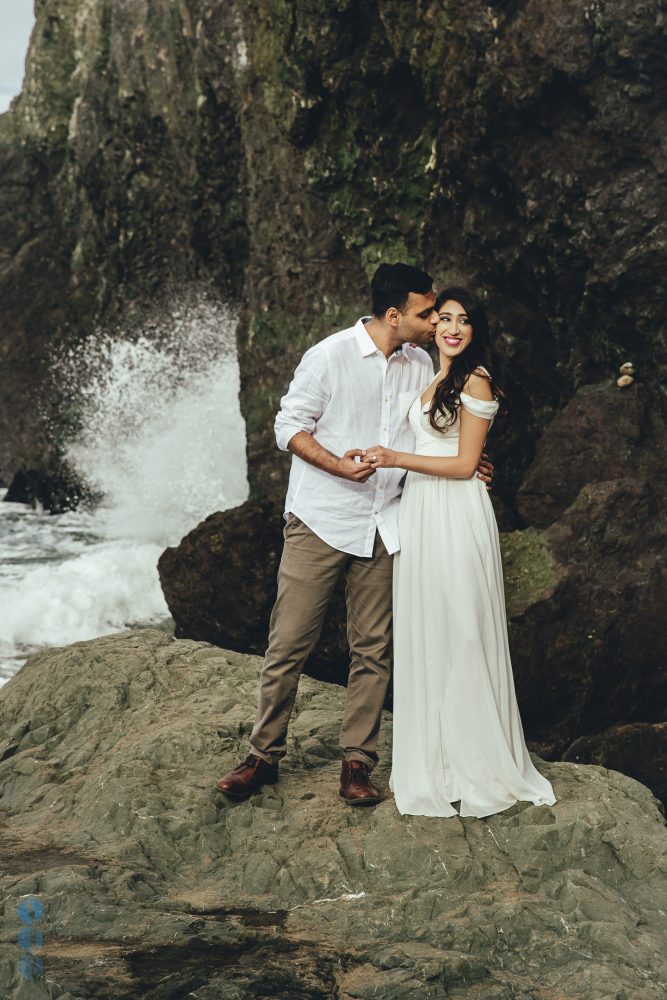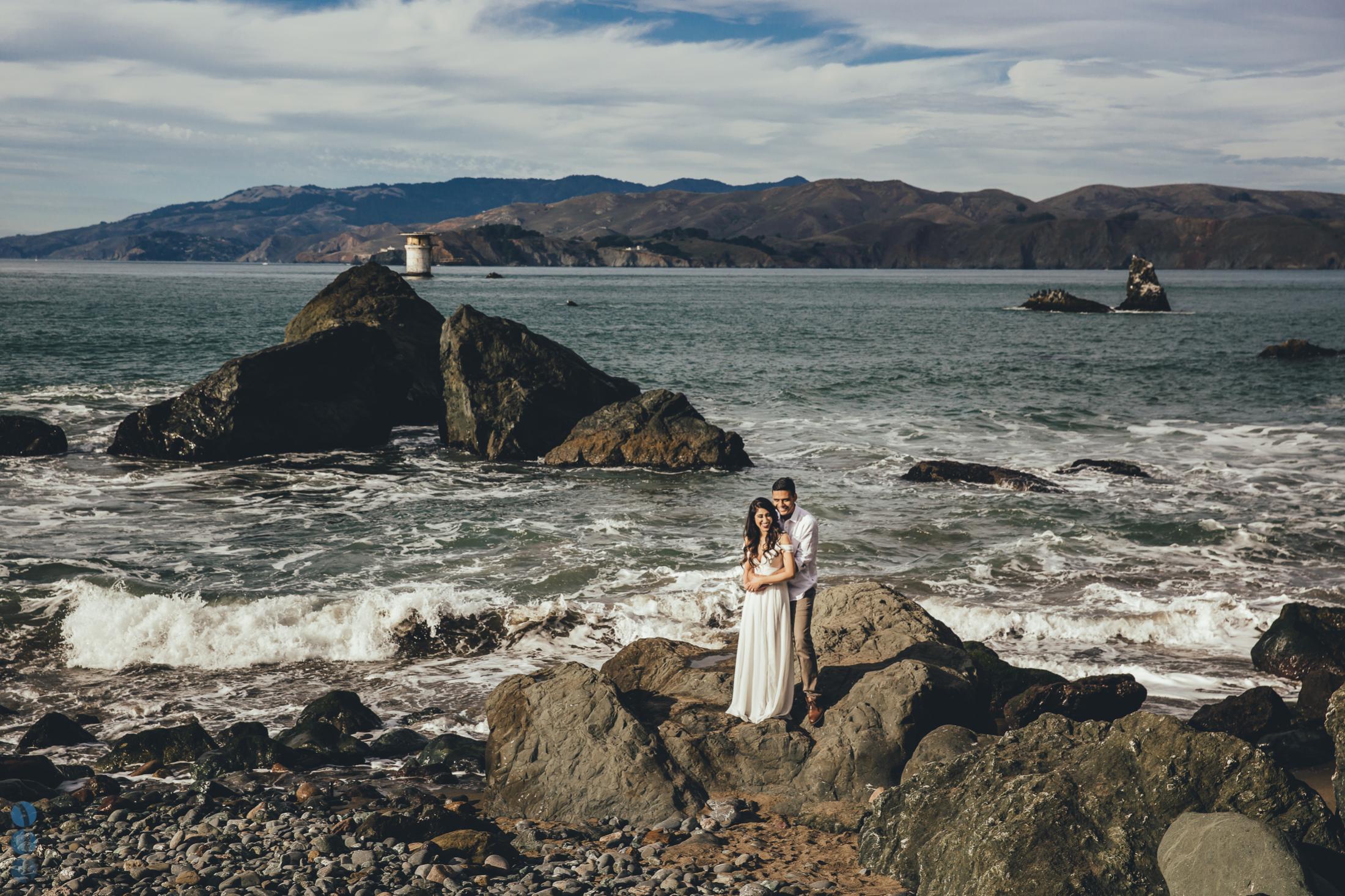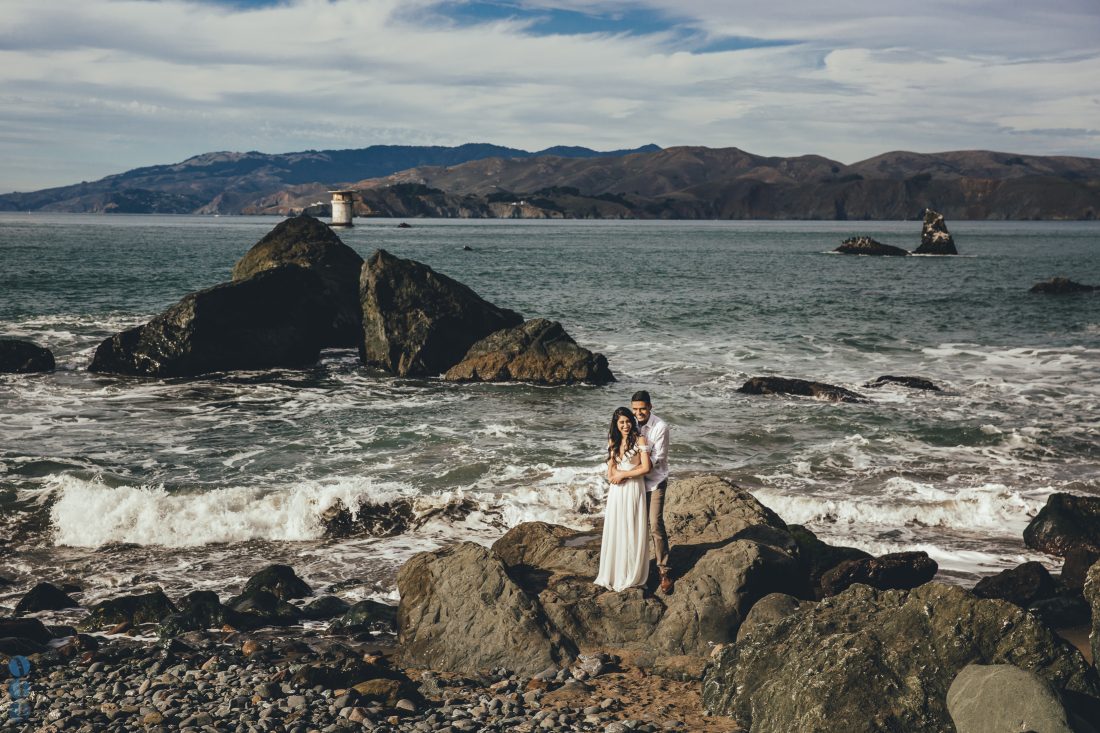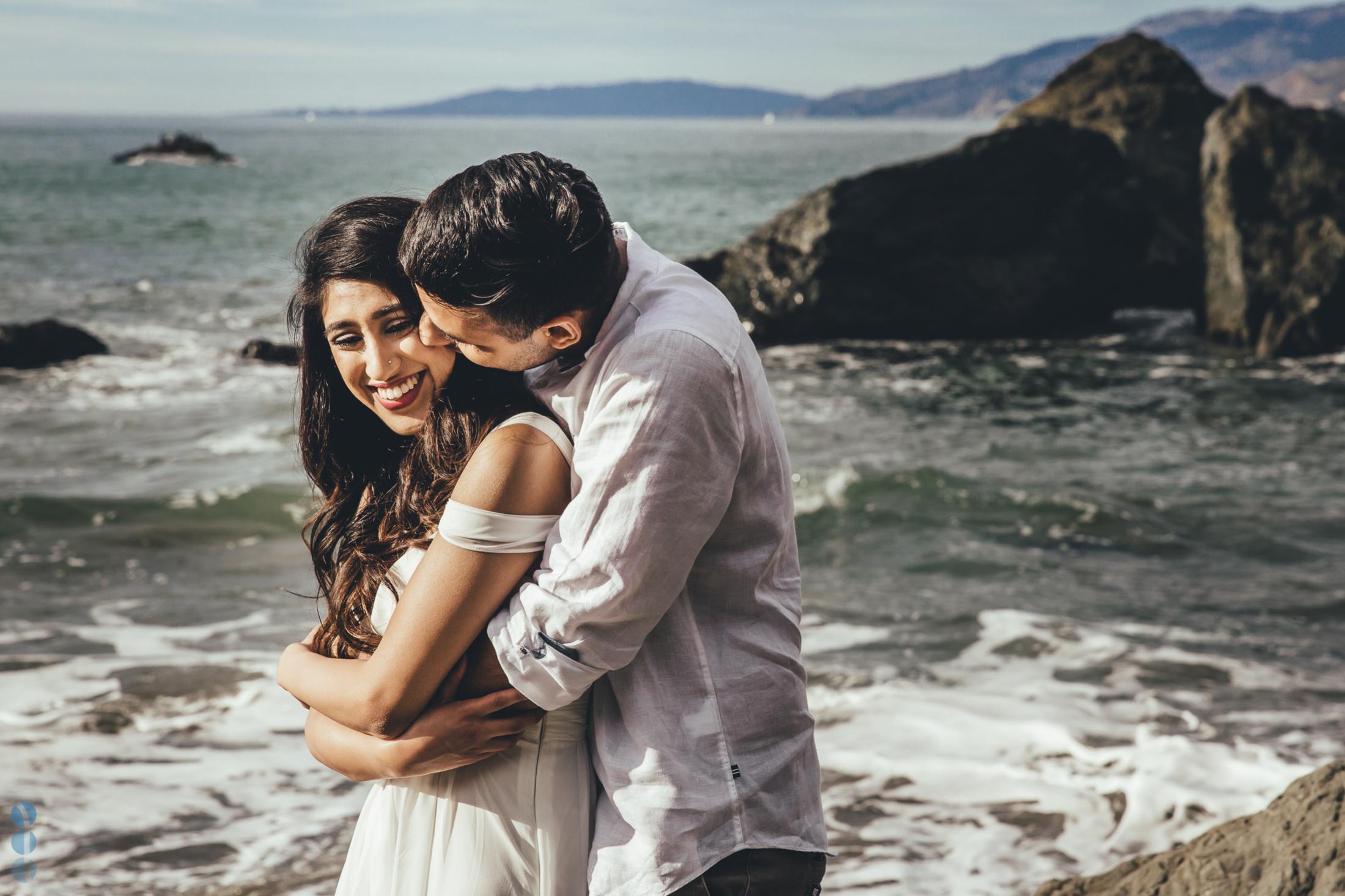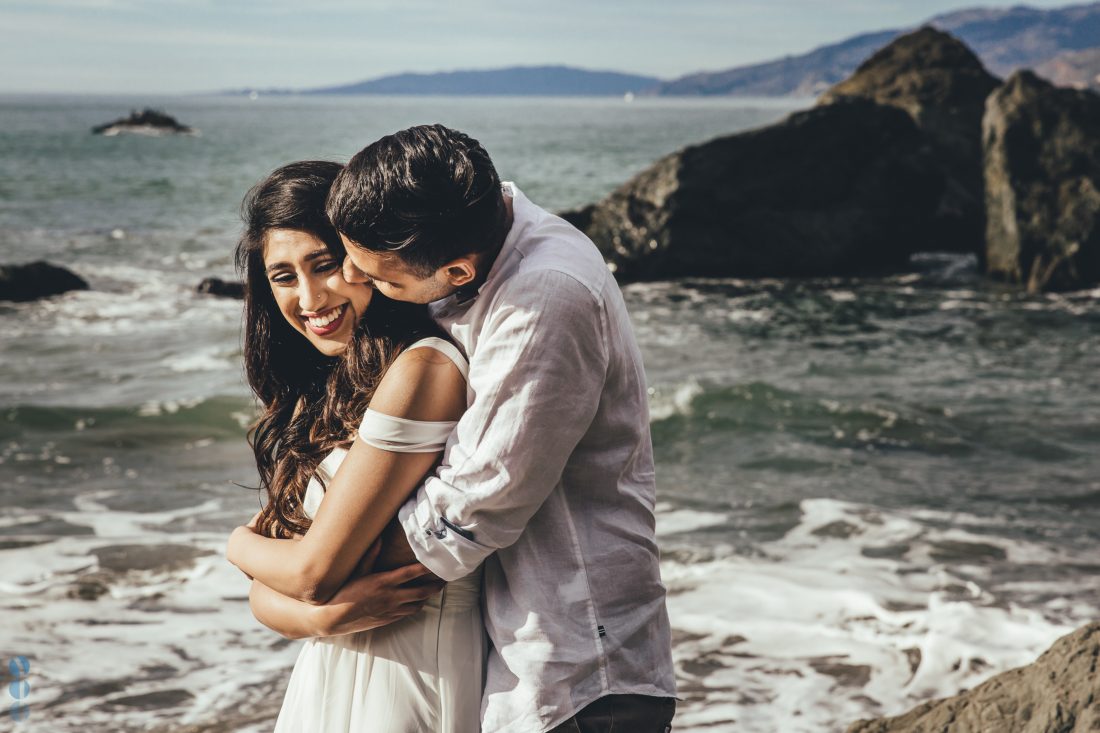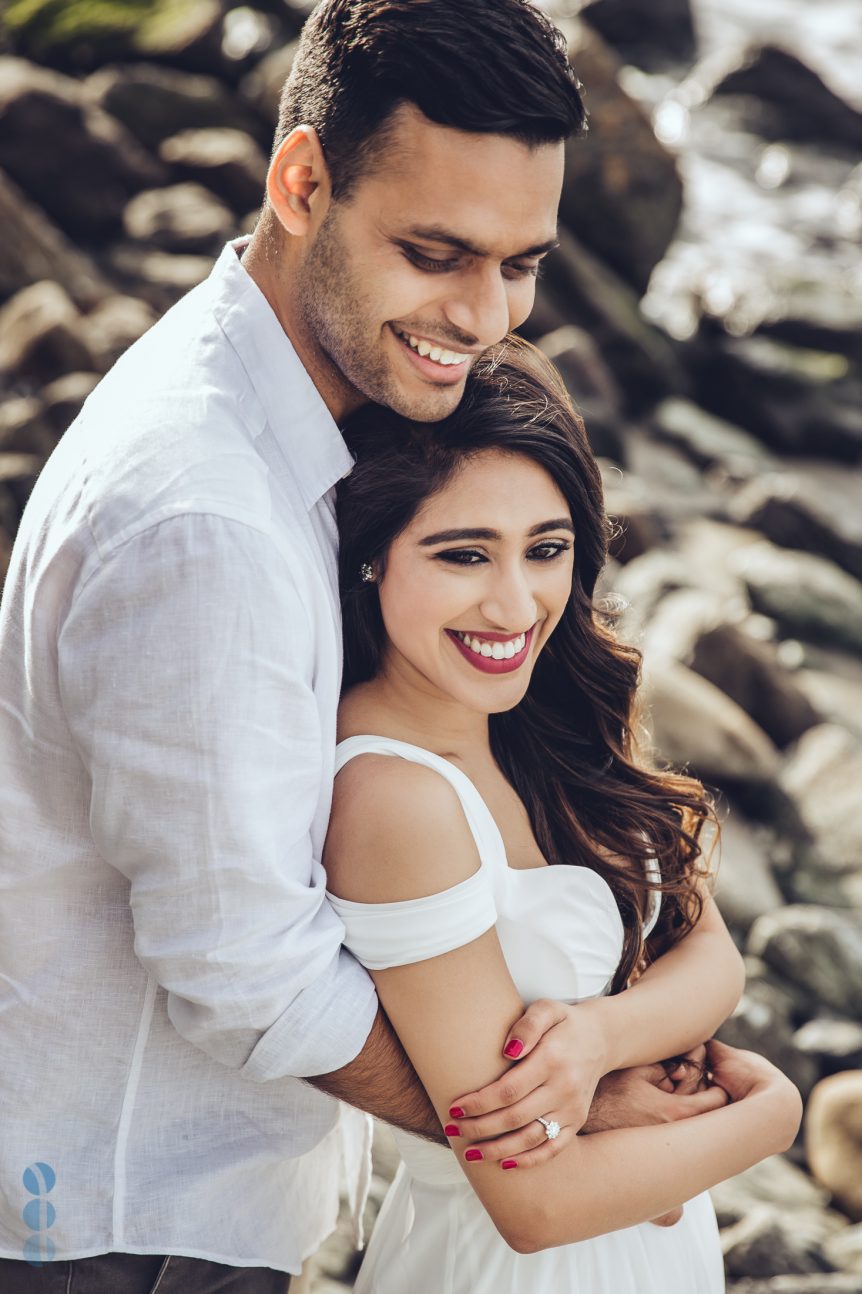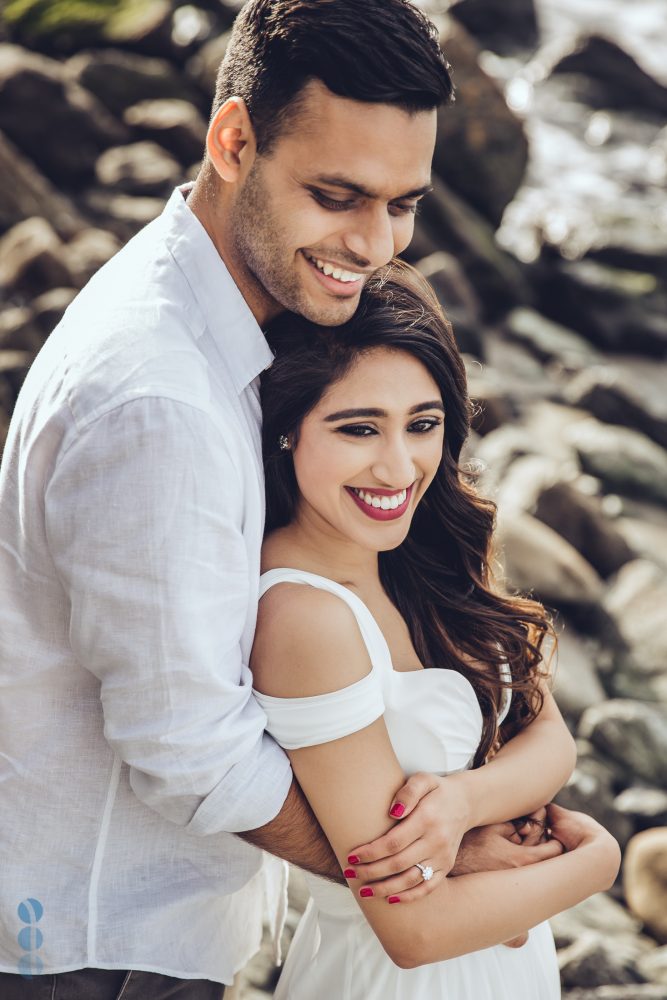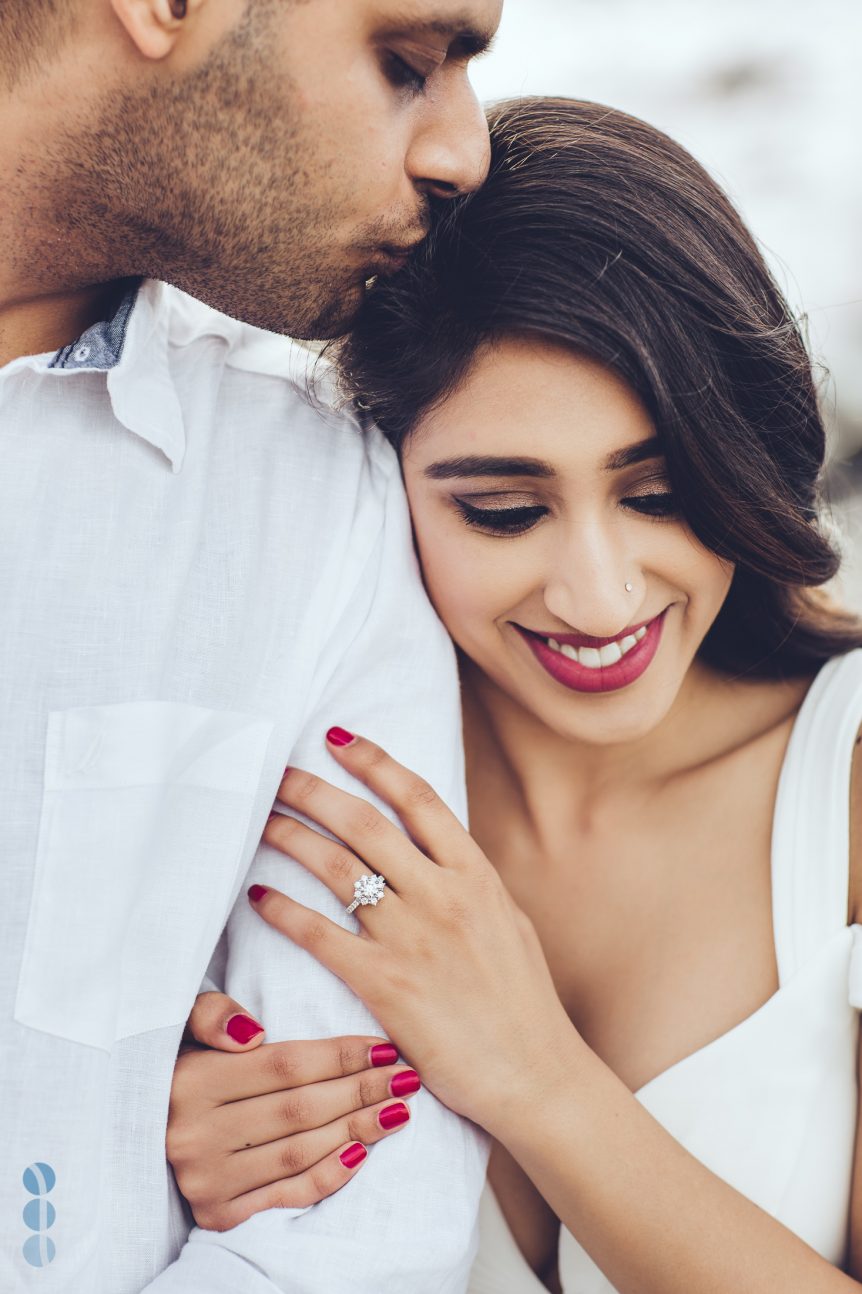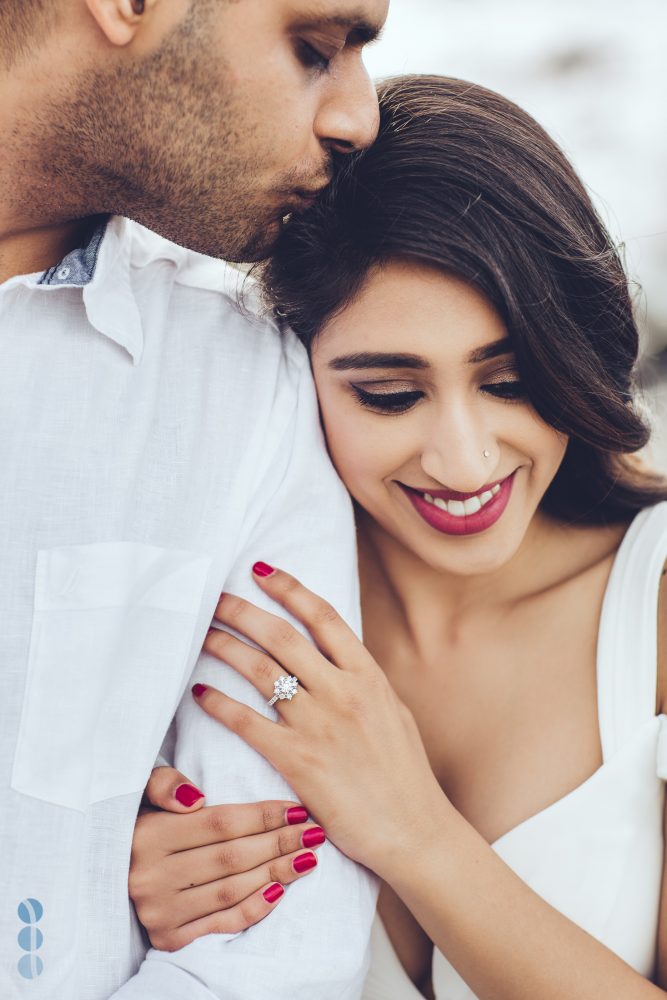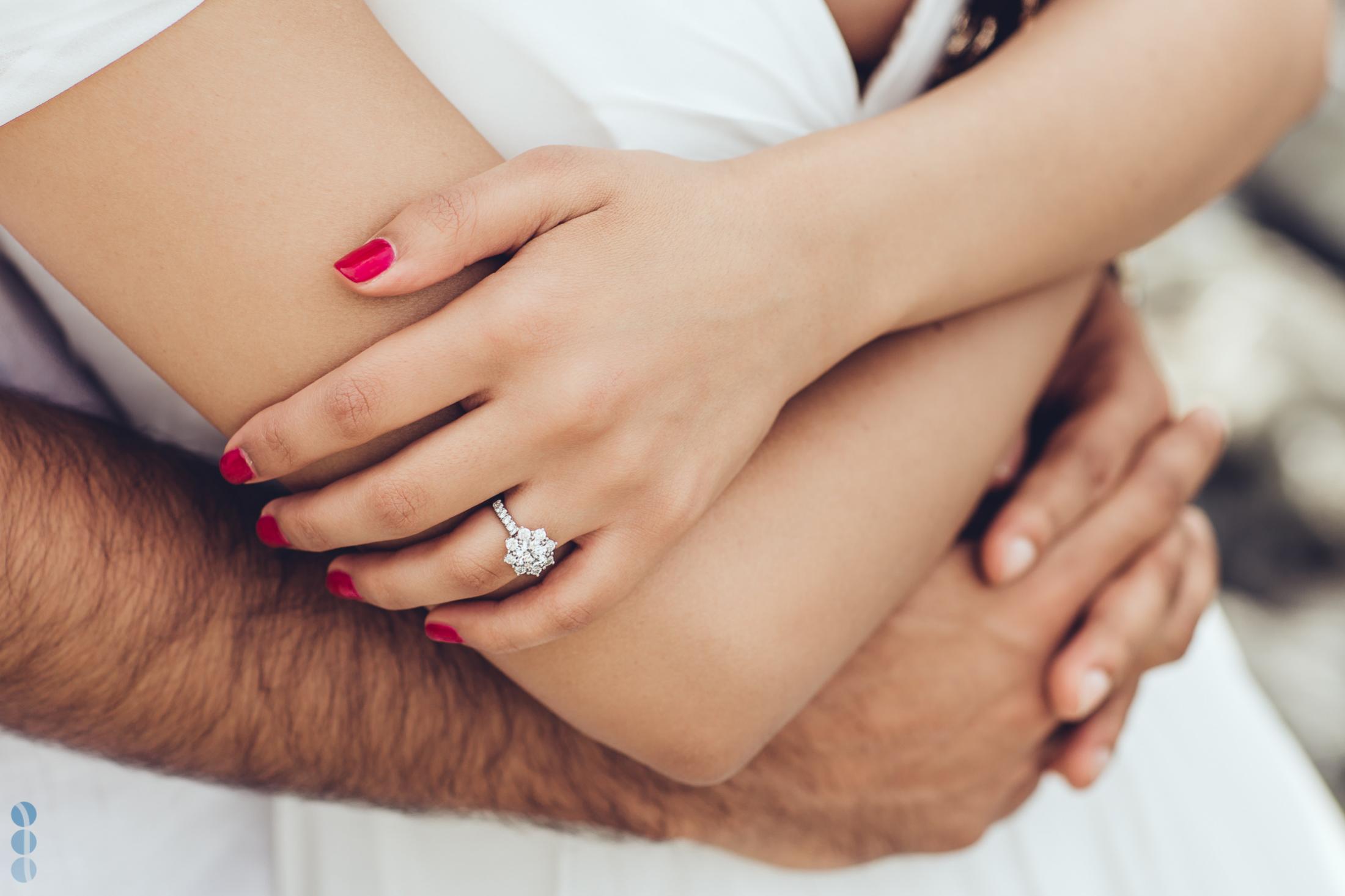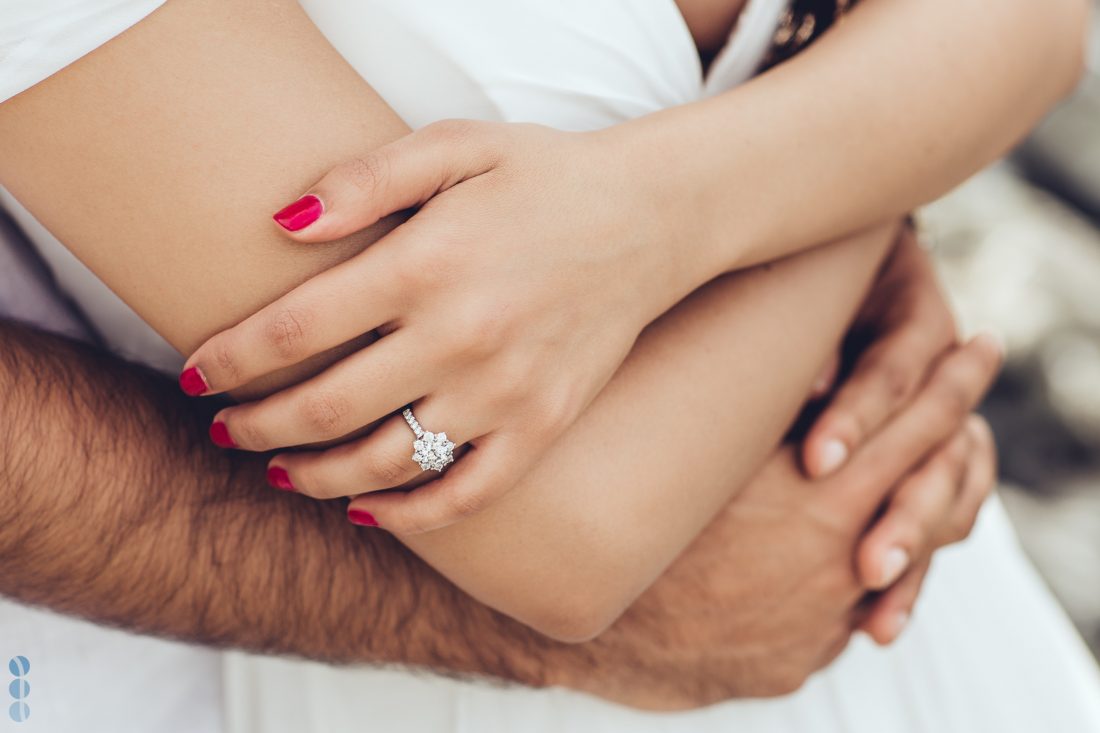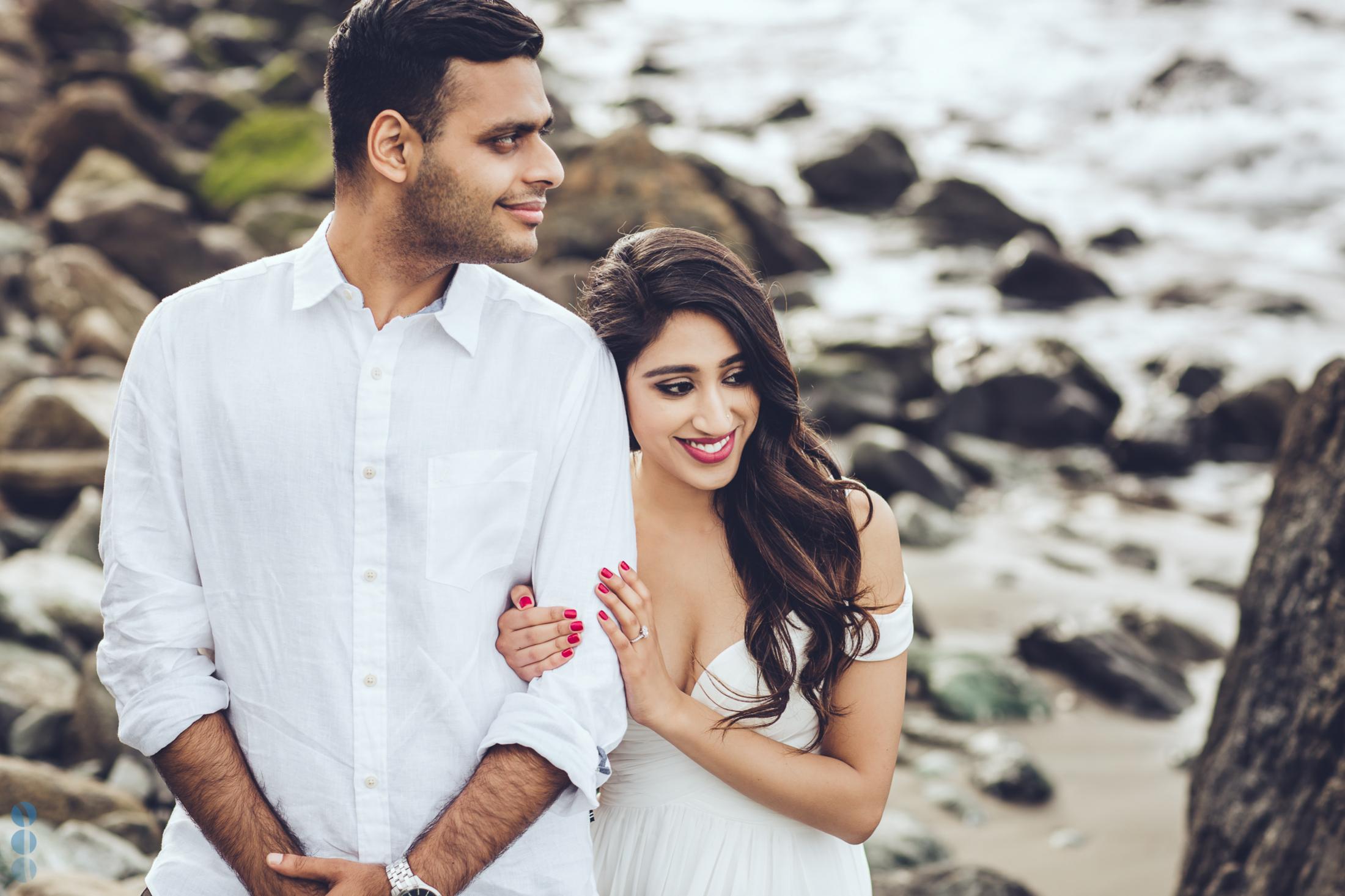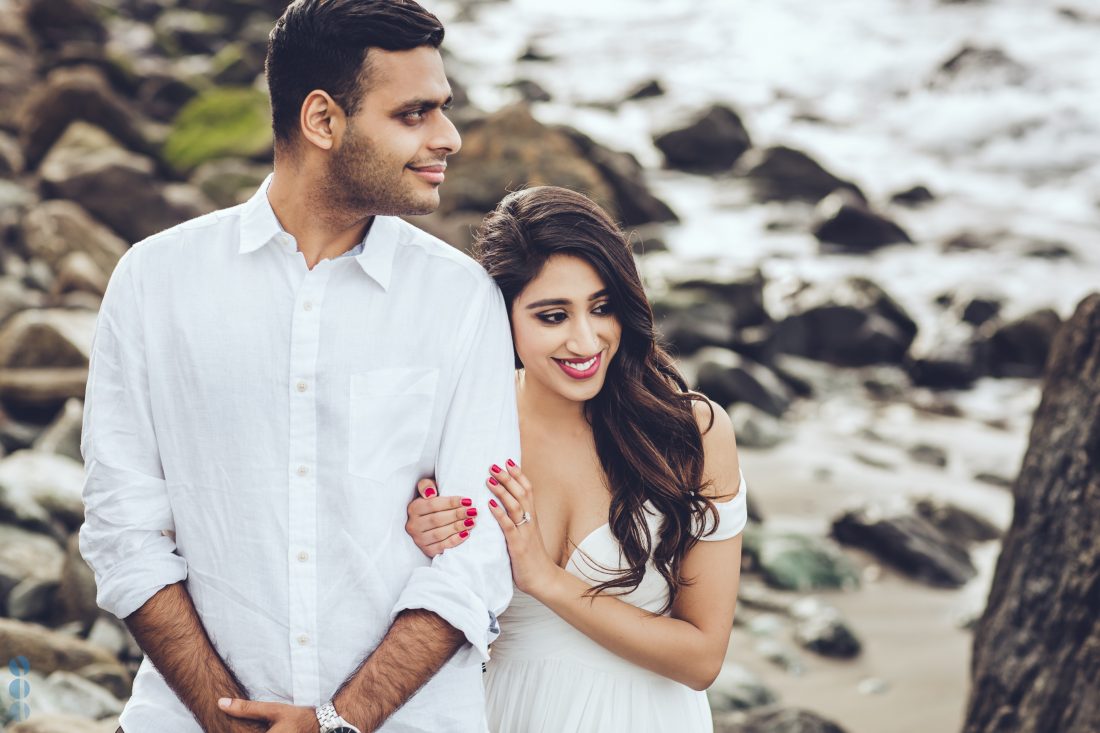 And now let's see how the colored smoke bomb photos turned out. I think they turned out STUNNING!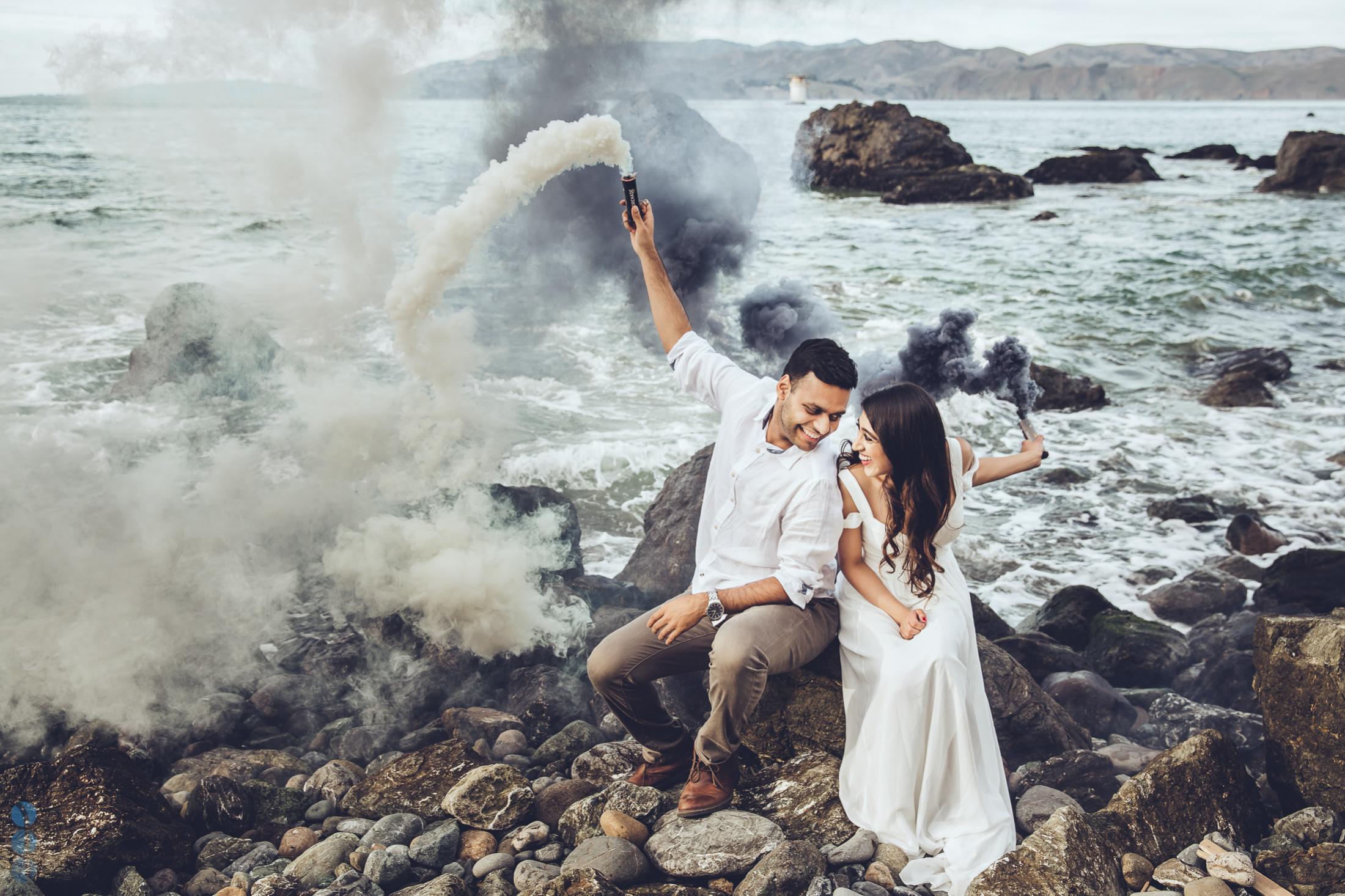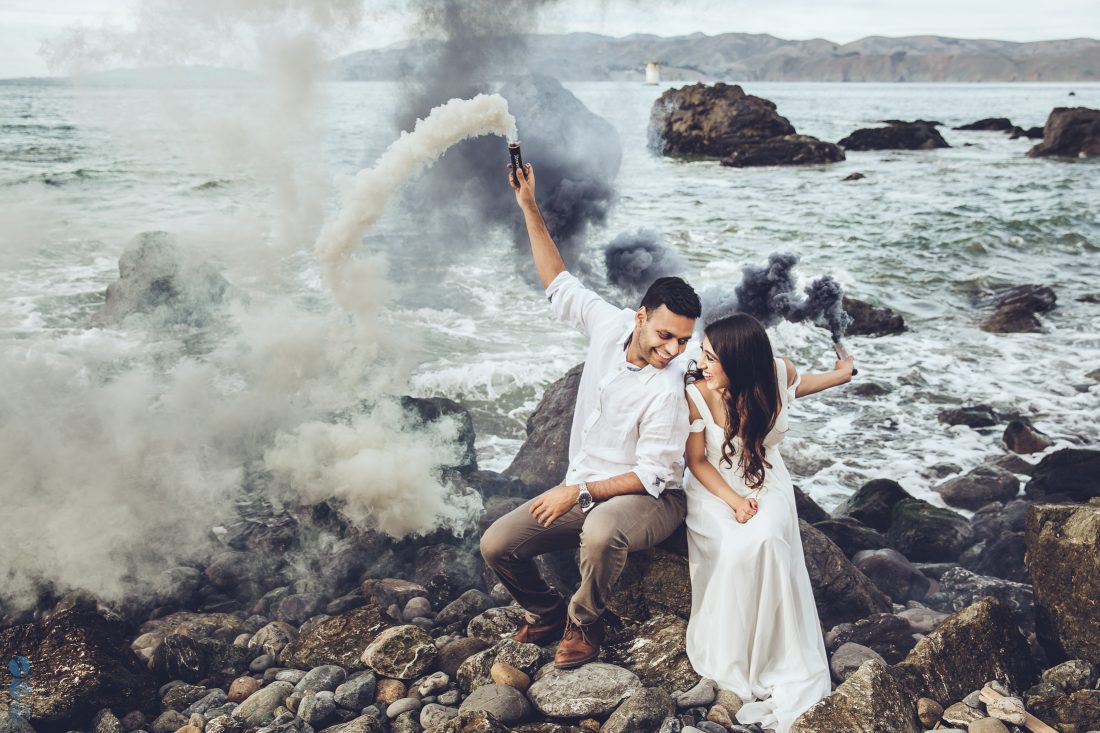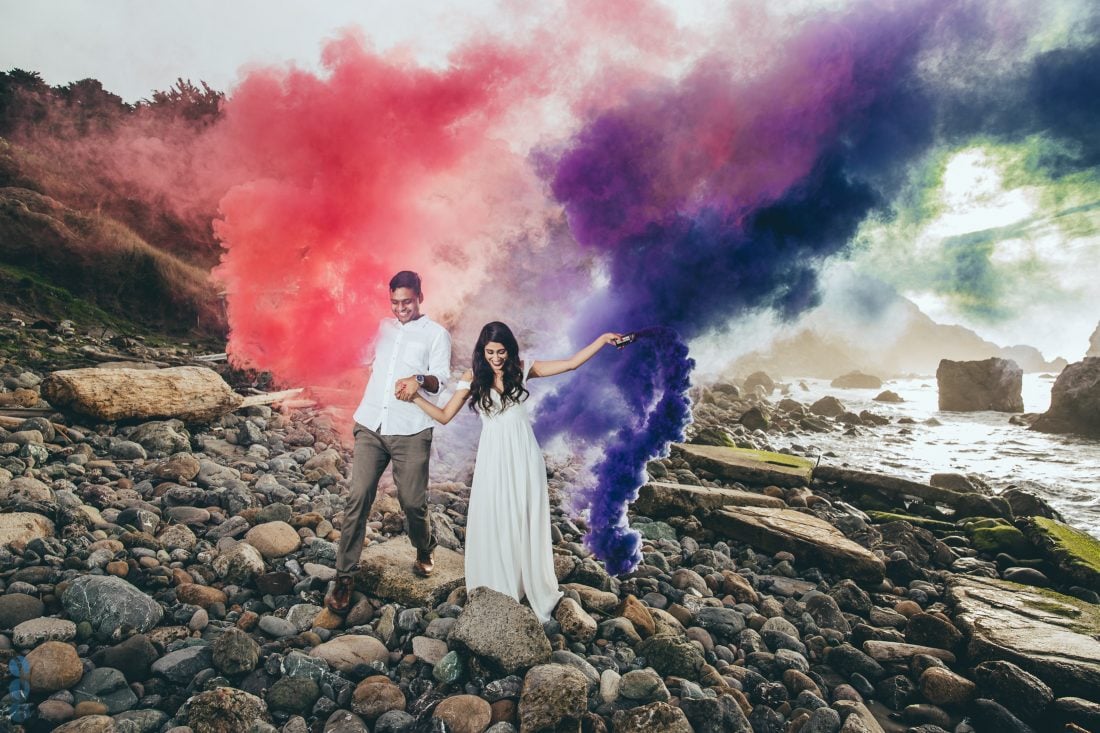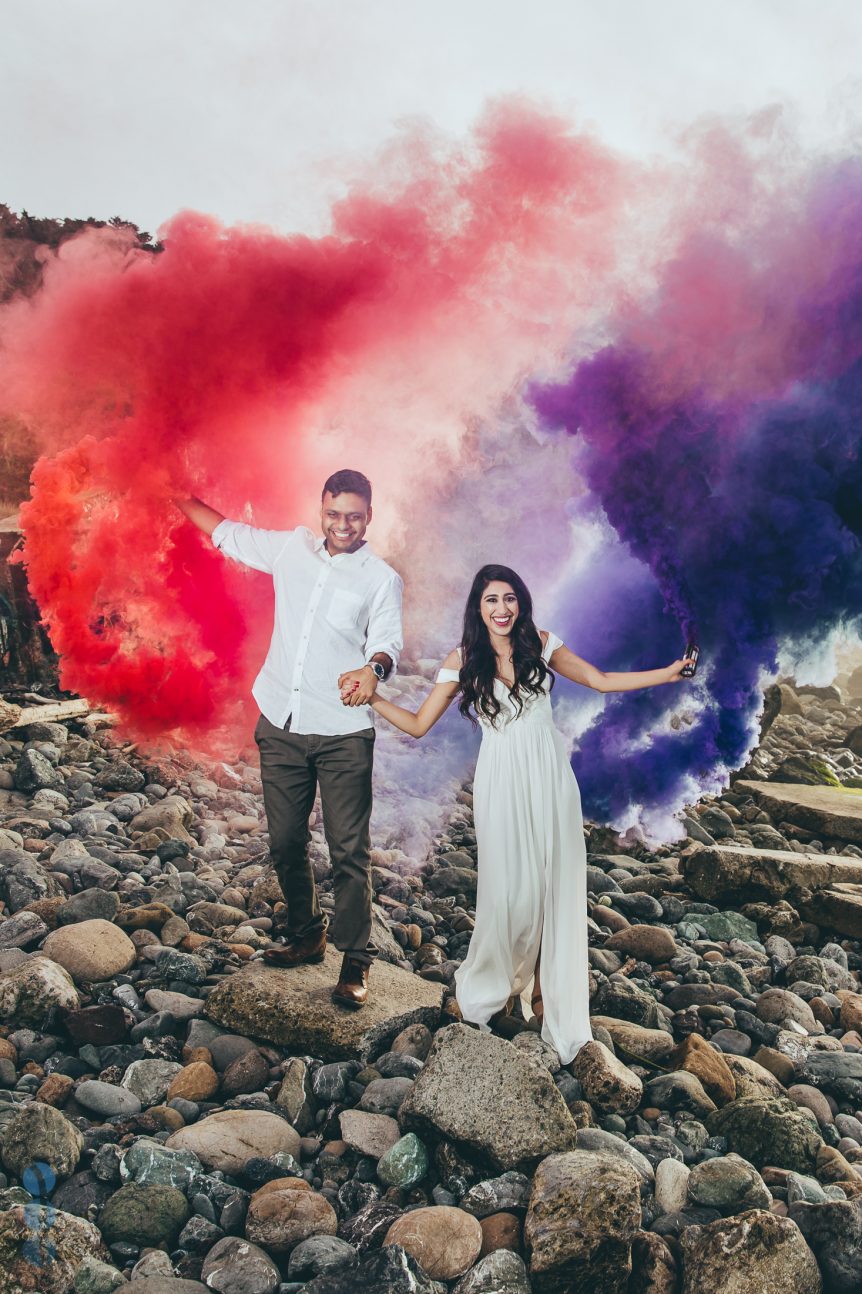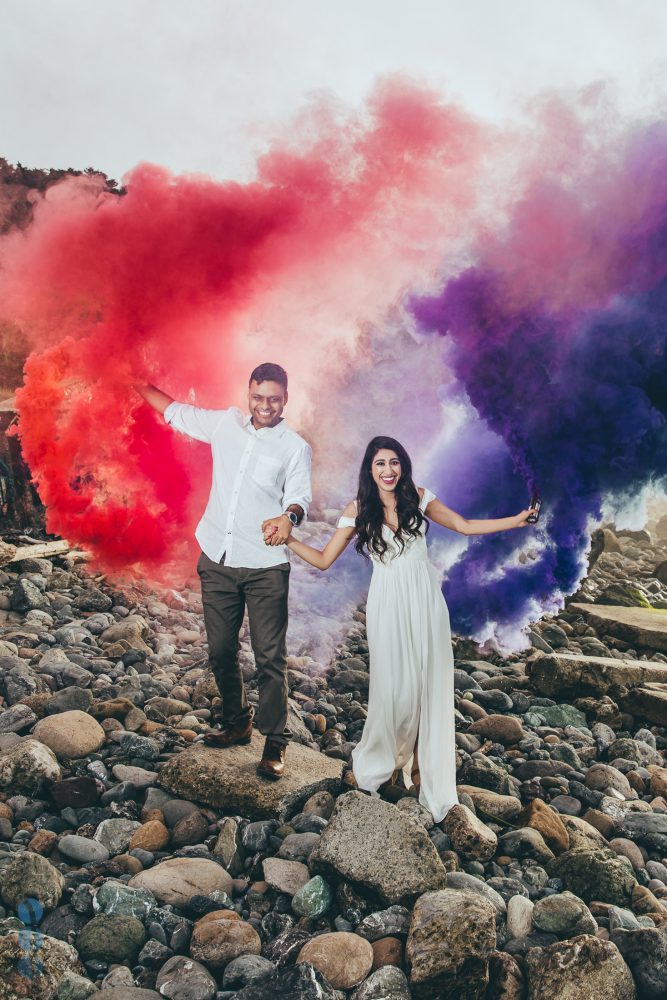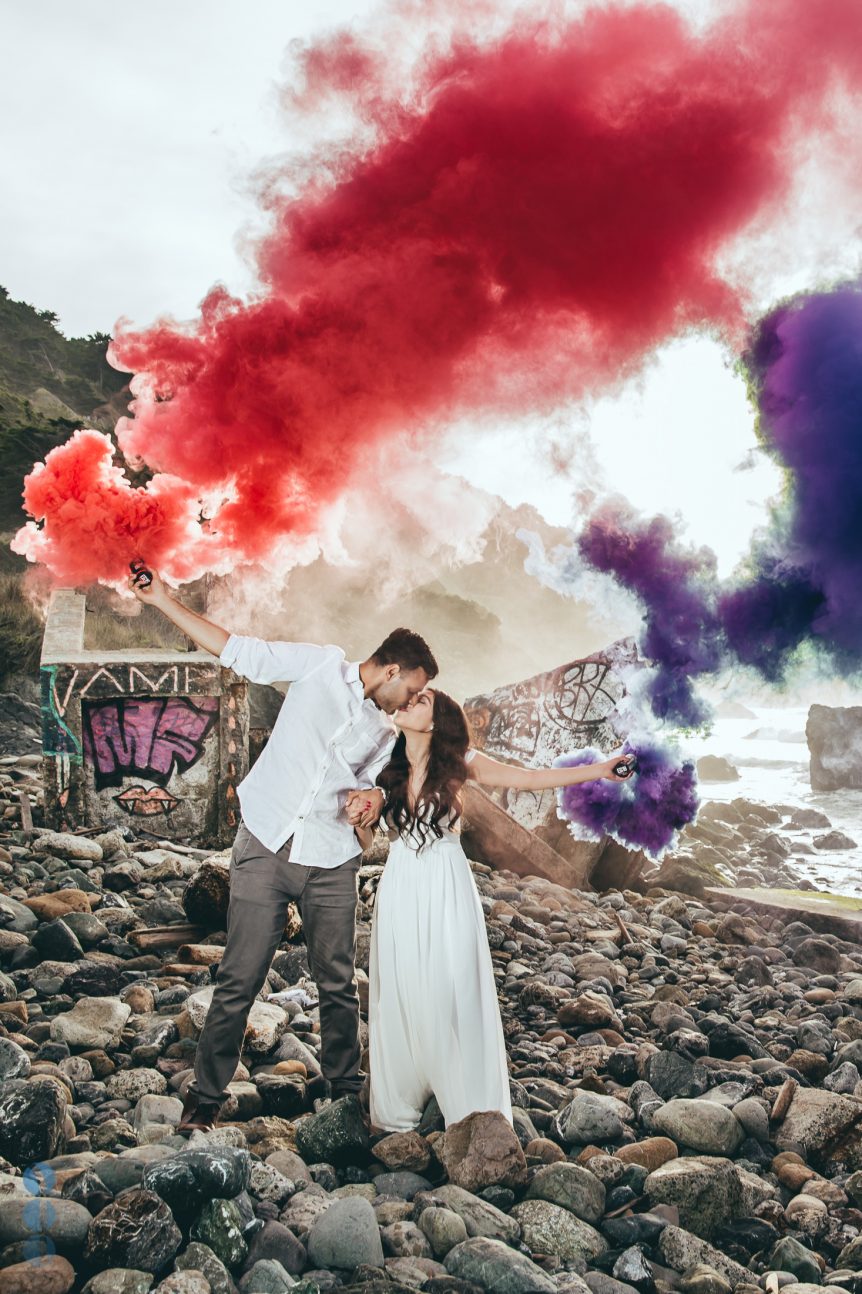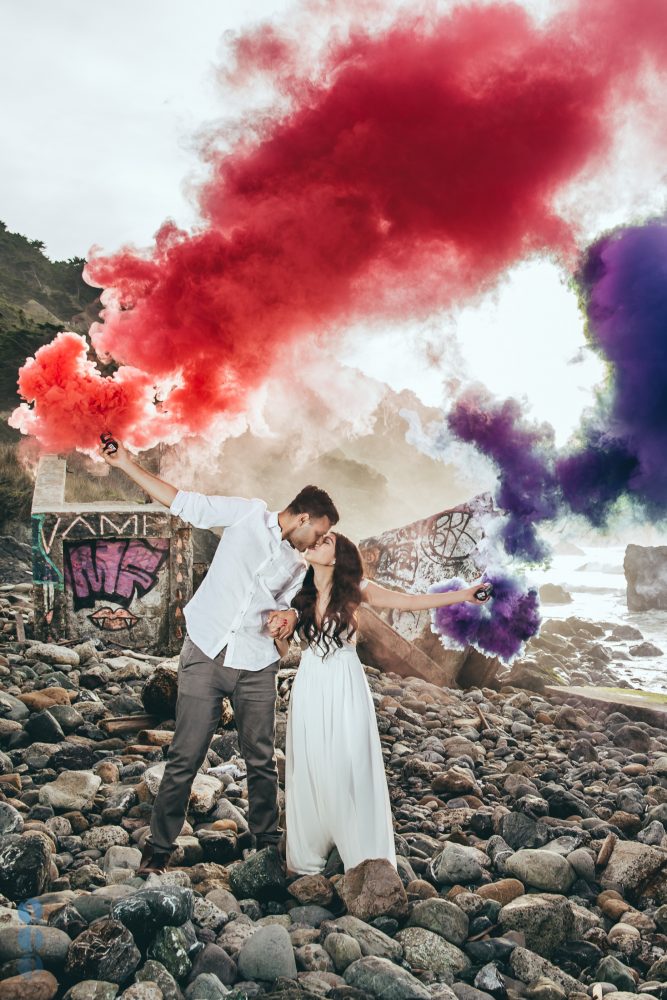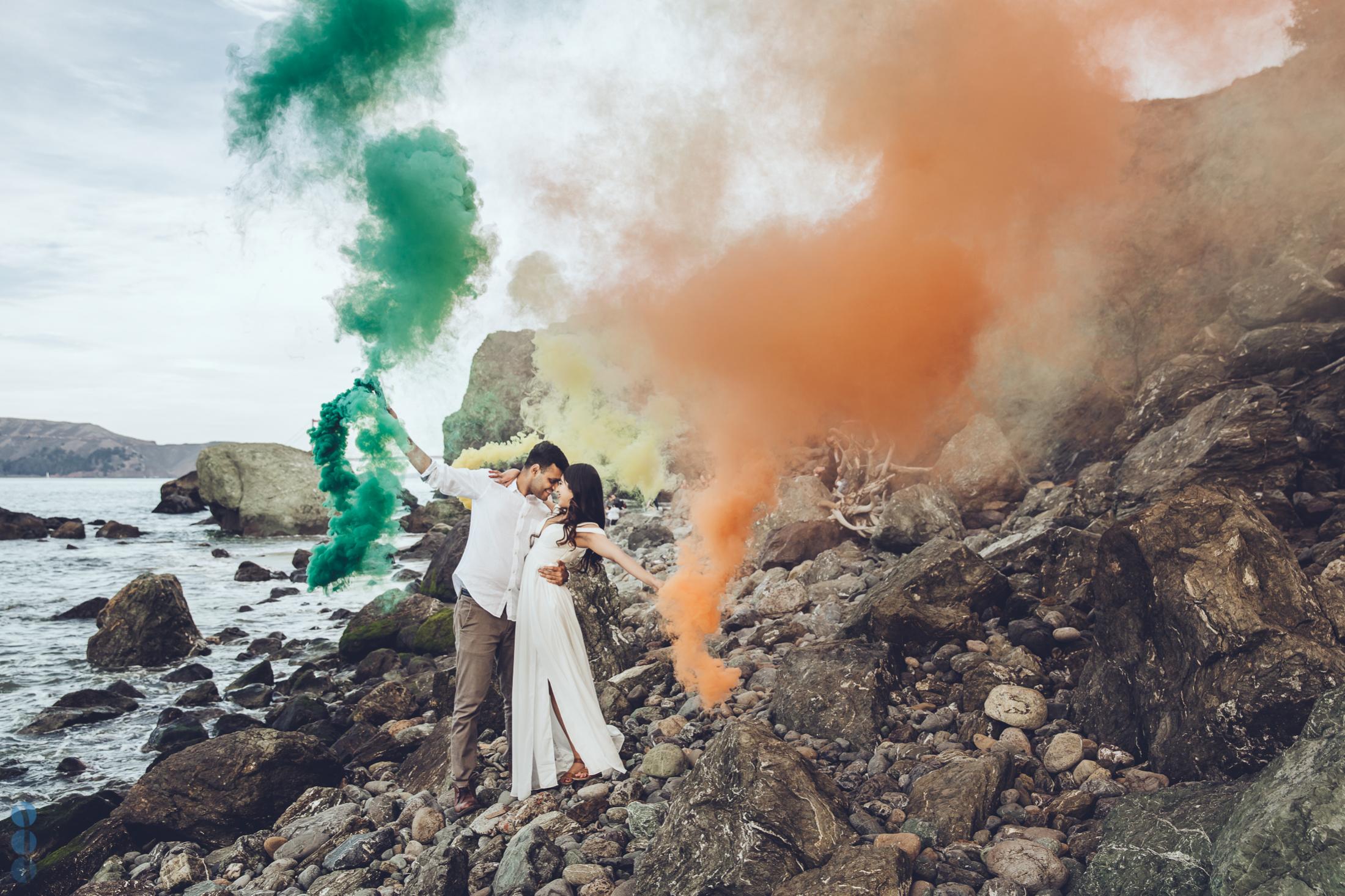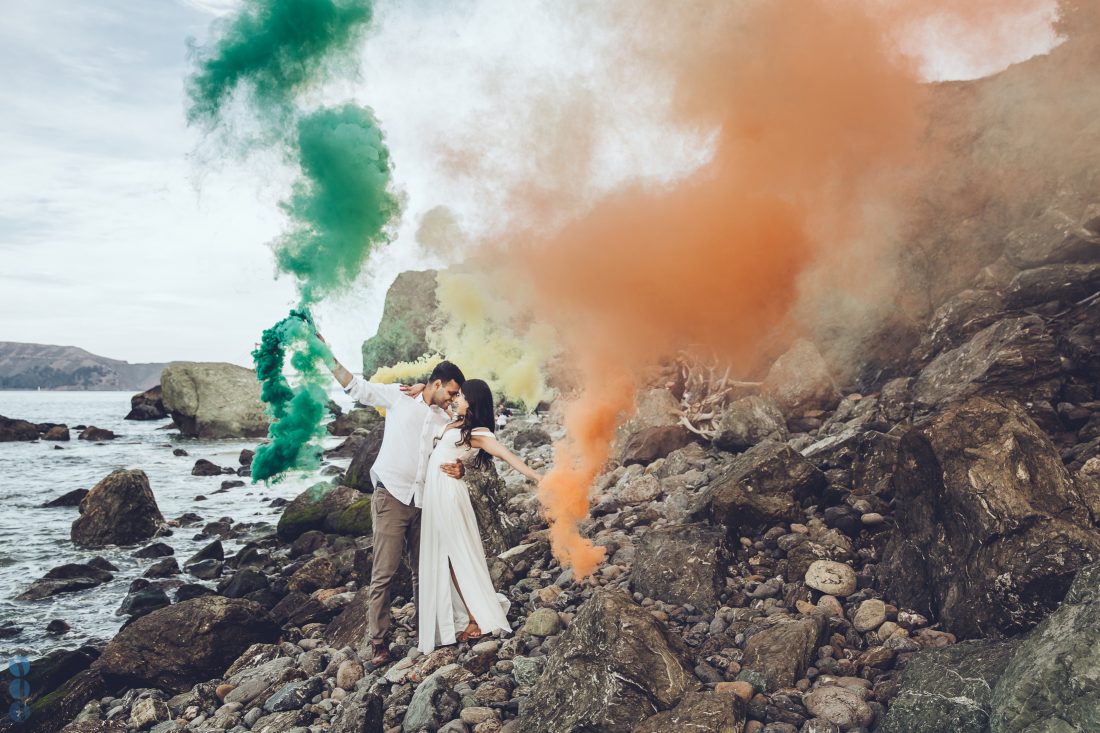 These last two photos from the photoshoot on the shorelines of Lands End park are my favorite. The colors of the sky, the sunset, the graffiti, the haze, the emotions and of course the beautiful couple, these images simply turned out amazing (well, that is my humble opinion).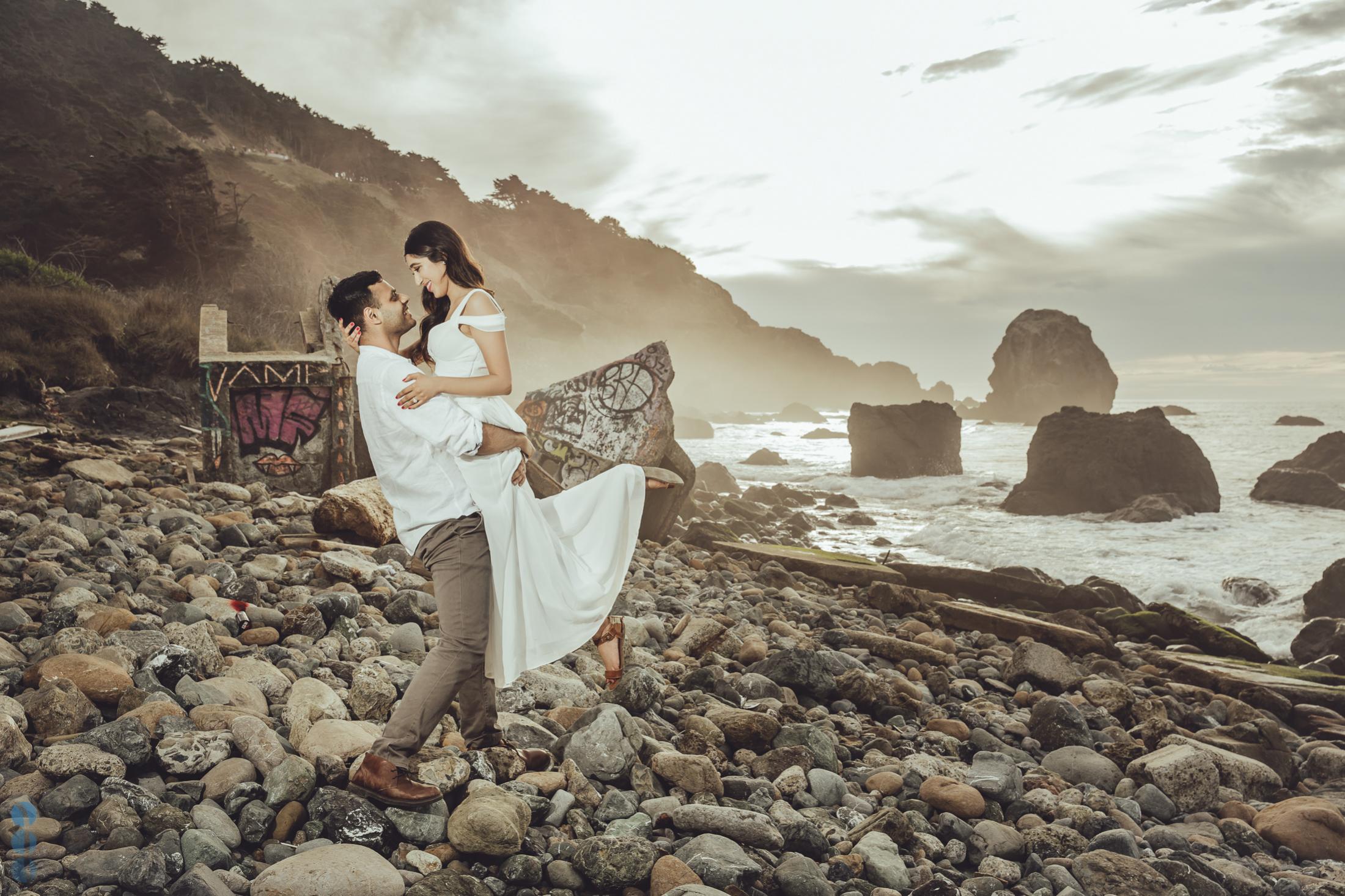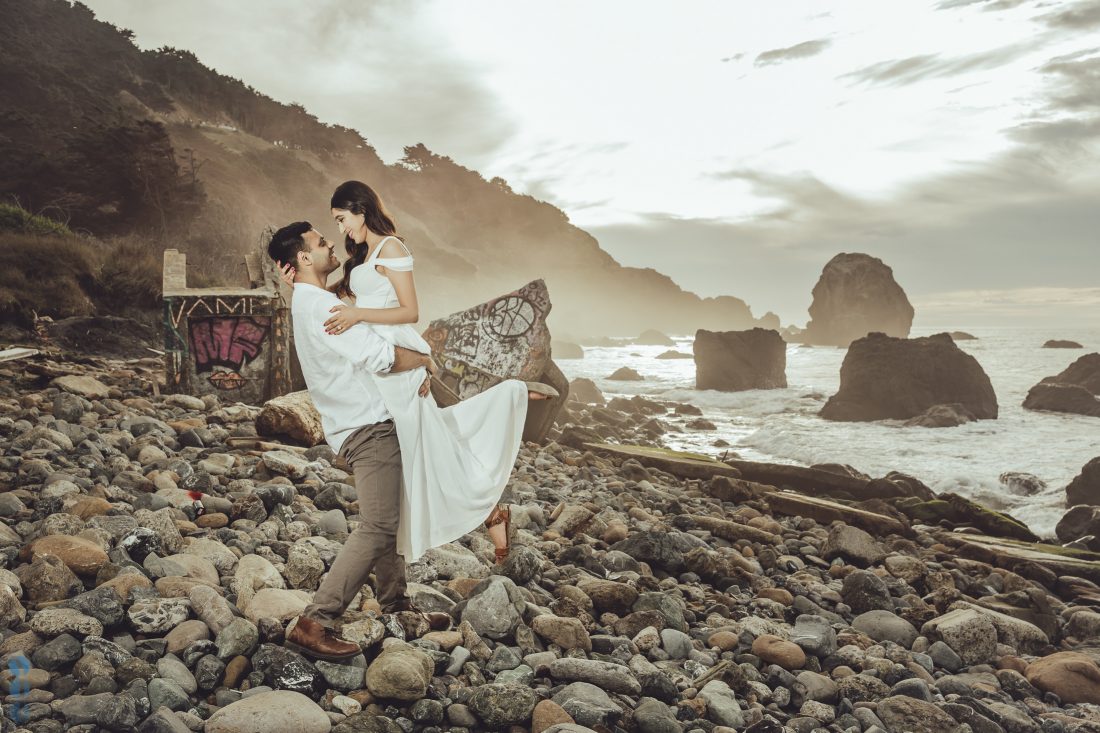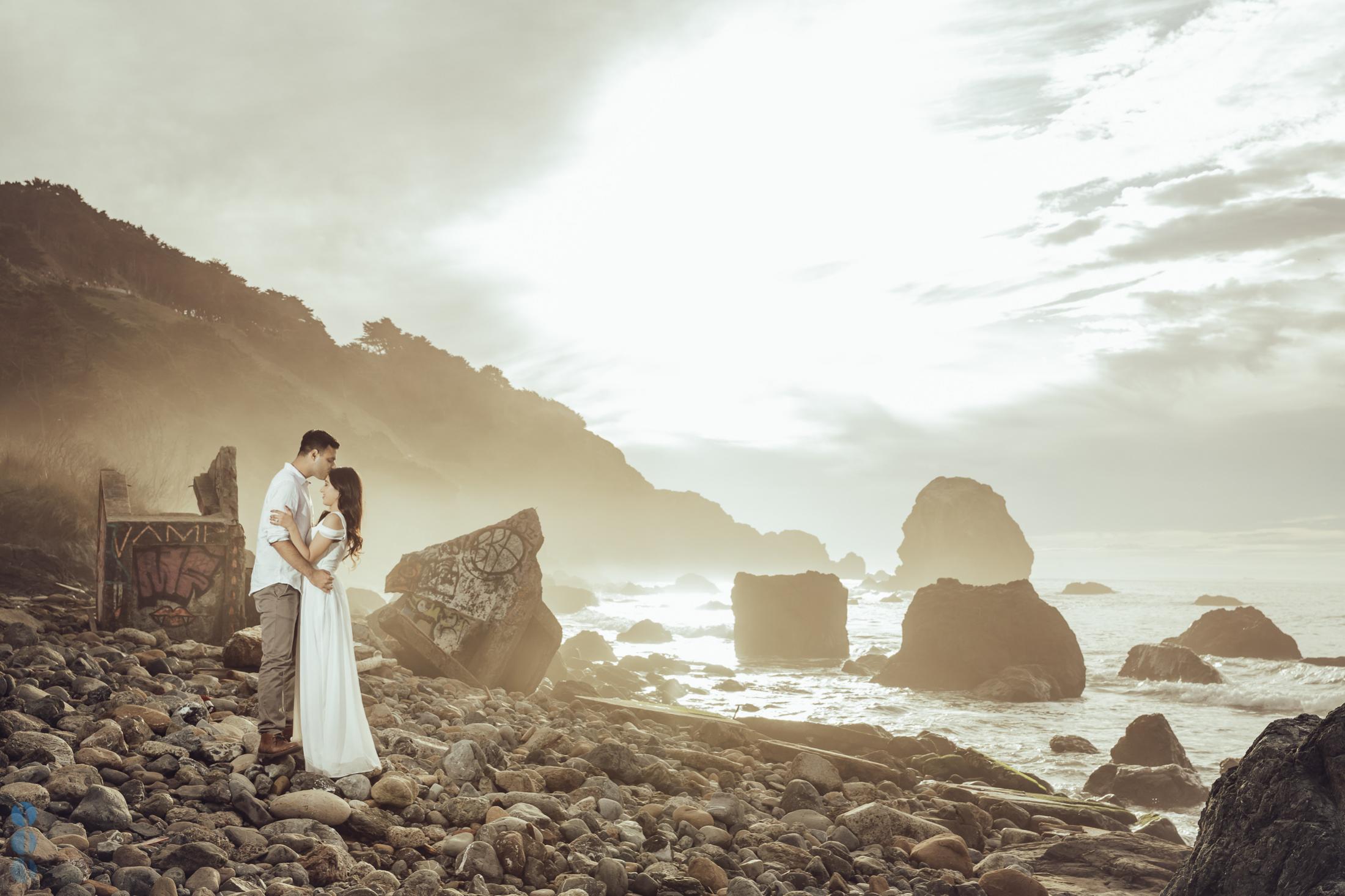 Sahil & Natasha were very natural at posing and they were definitely in love. I am very excited to be their wedding photographer for their Indian wedding at the San Jose Gurdwara later this year and produce more stunning images of them. Enjoy this San Francisco Wedding Engagement Photography at Lands End with a beautiful Sikh Indian couple.