01 Feb

Classic Indian Engagement Photography – Pardeep & Lovepreet

This Indian Engagement Photography session looks like it's straight out of an Indian movie. Gorgeous colors and outfits and the perfect mix of candid, posed and even glamour photos. The couple, from the Bay Area, wanted me to capture engagement photos with an unique classic Indian look. I took on that challenge and I think we pulled it off perfectly.

We chose San Francisco, California for our location as it has a few of my favorite spots and also a great variety of scenery to work with. In these photos, you will see both nature and city photos. We planned for 4 different shoot ideas: a classic Indian look, a casual look with balloons, a romantic scene with props and a glamour shoot to finish off the day.

I'm sure you will enjoy this Indian Engagement Session and you'll find it as the perfect inspiration for your own engagement photos.

First stop: A woodsy area in San Francisco for a classic Indian look photoshoot.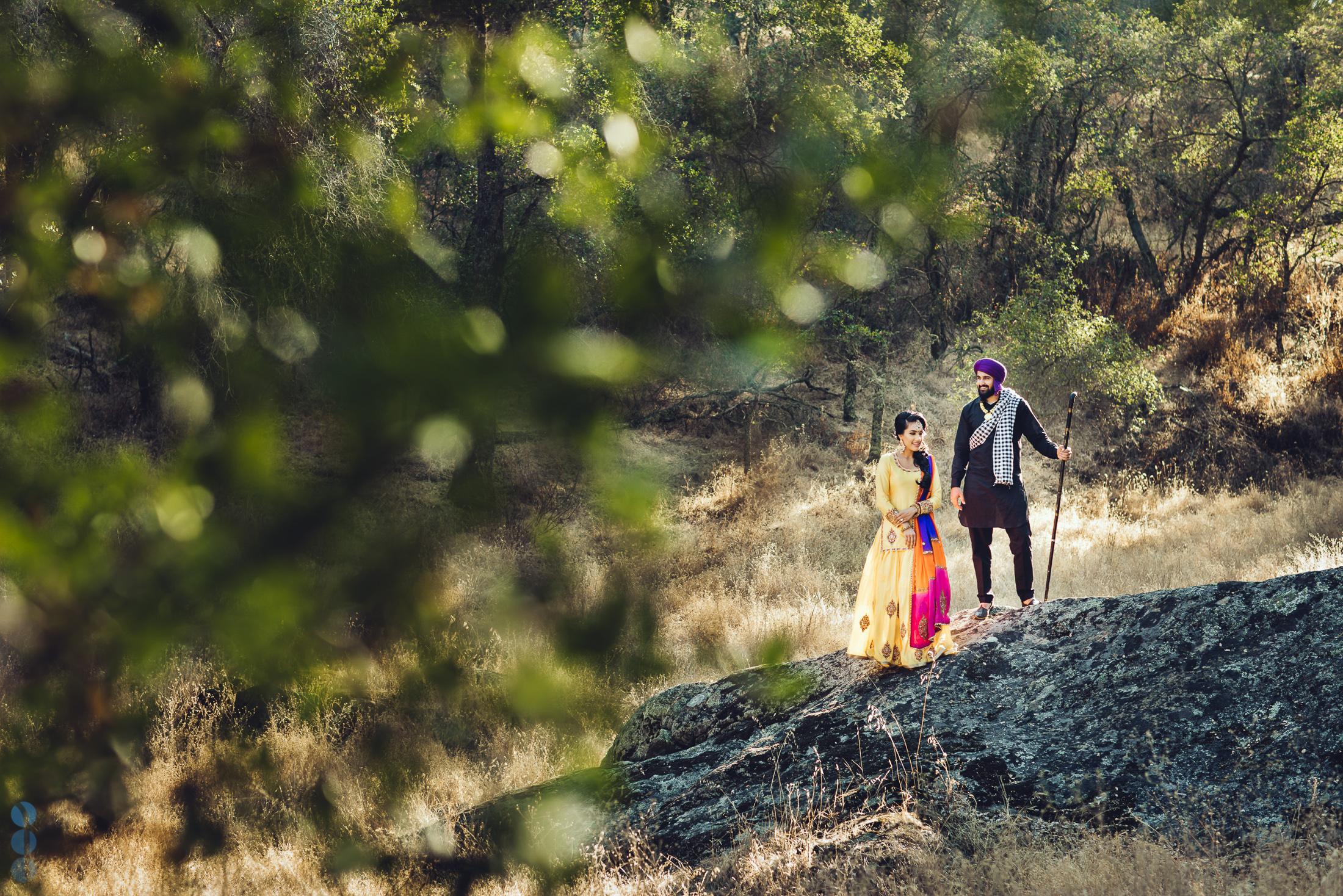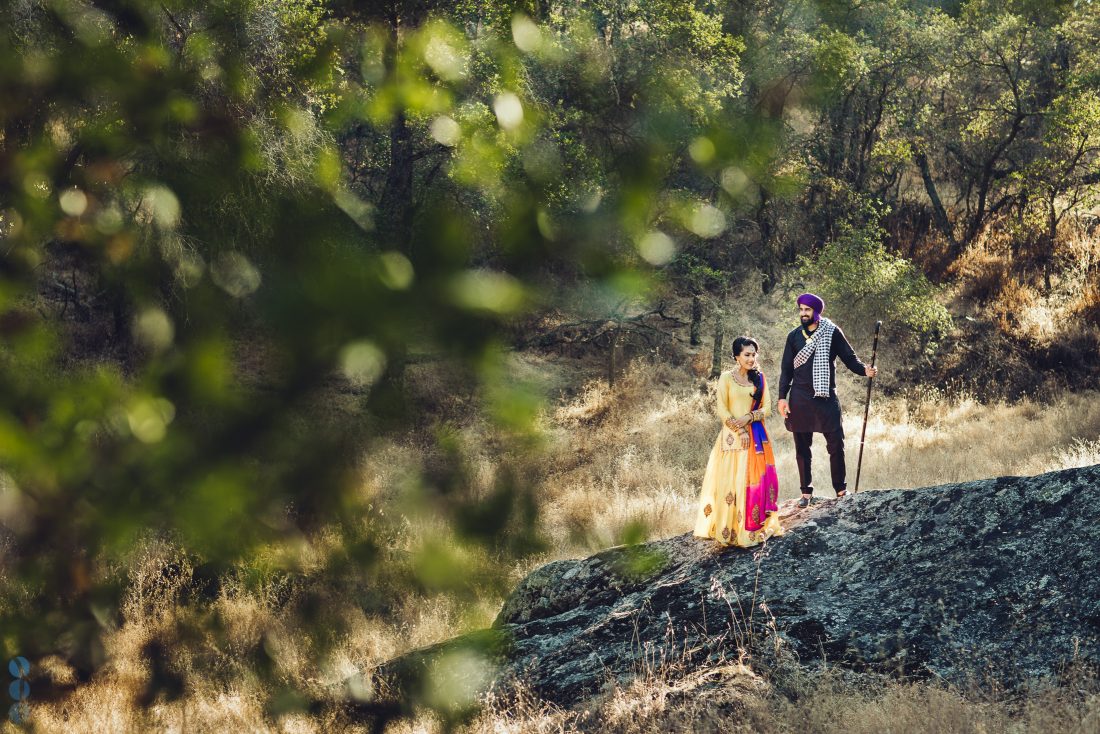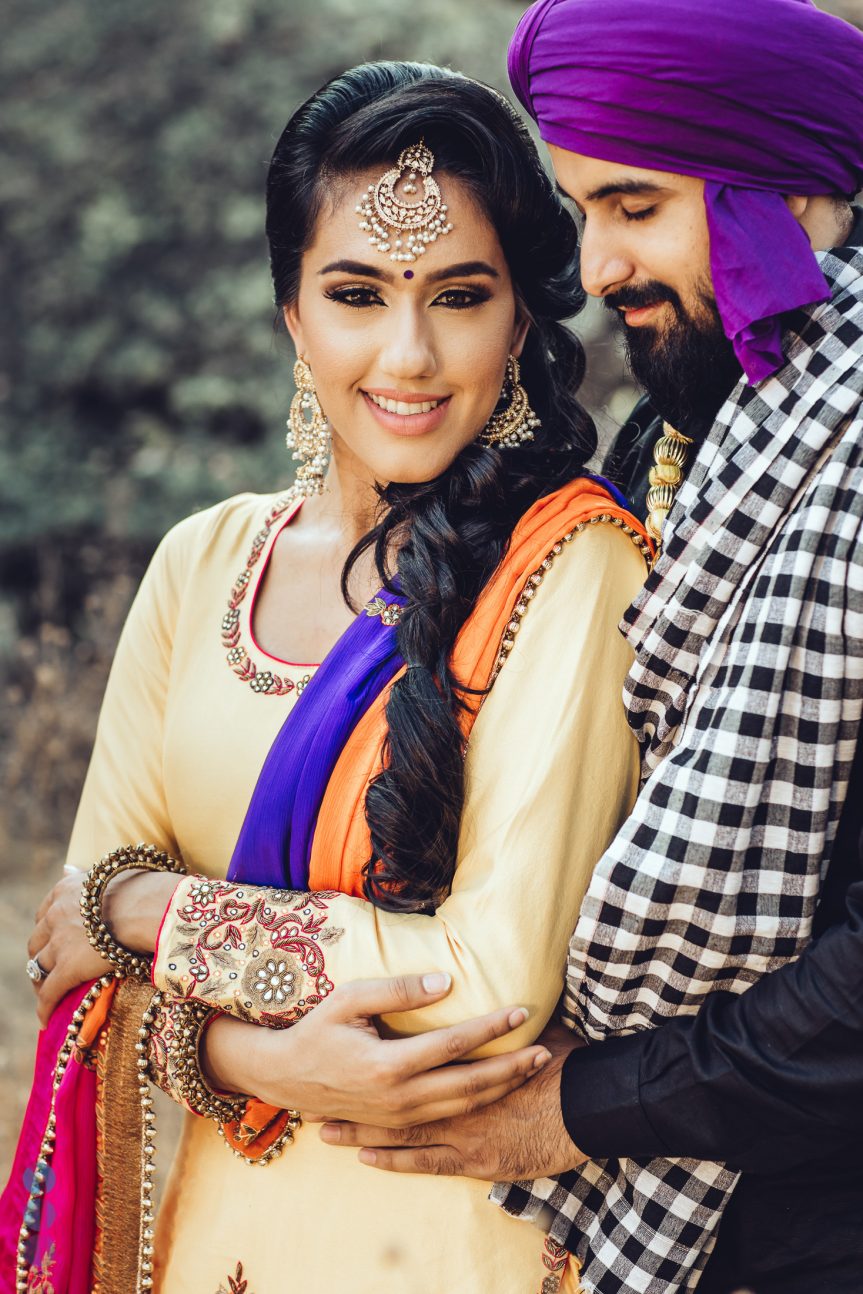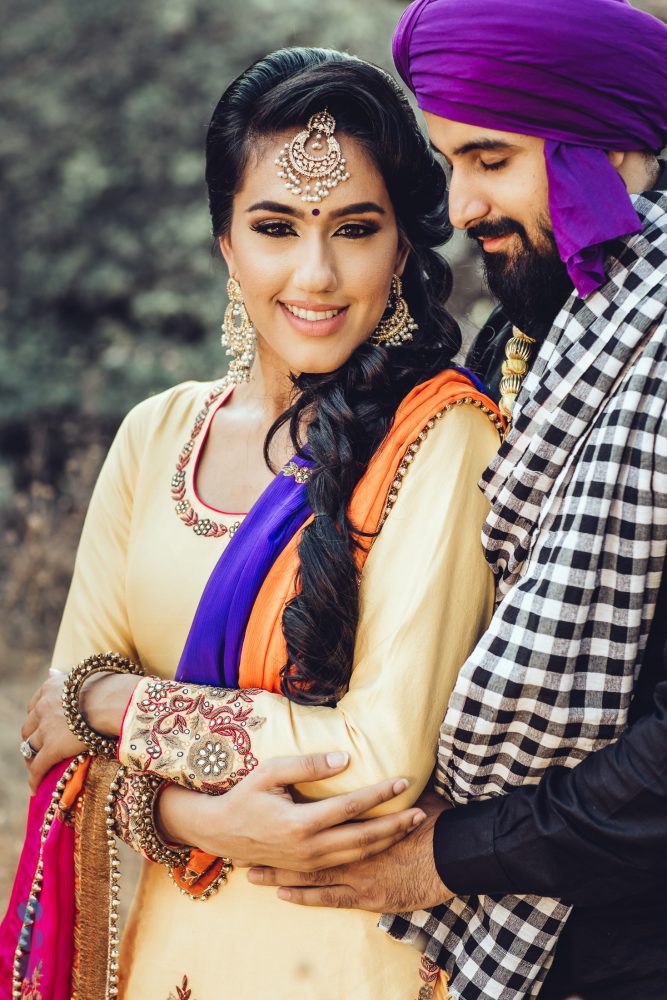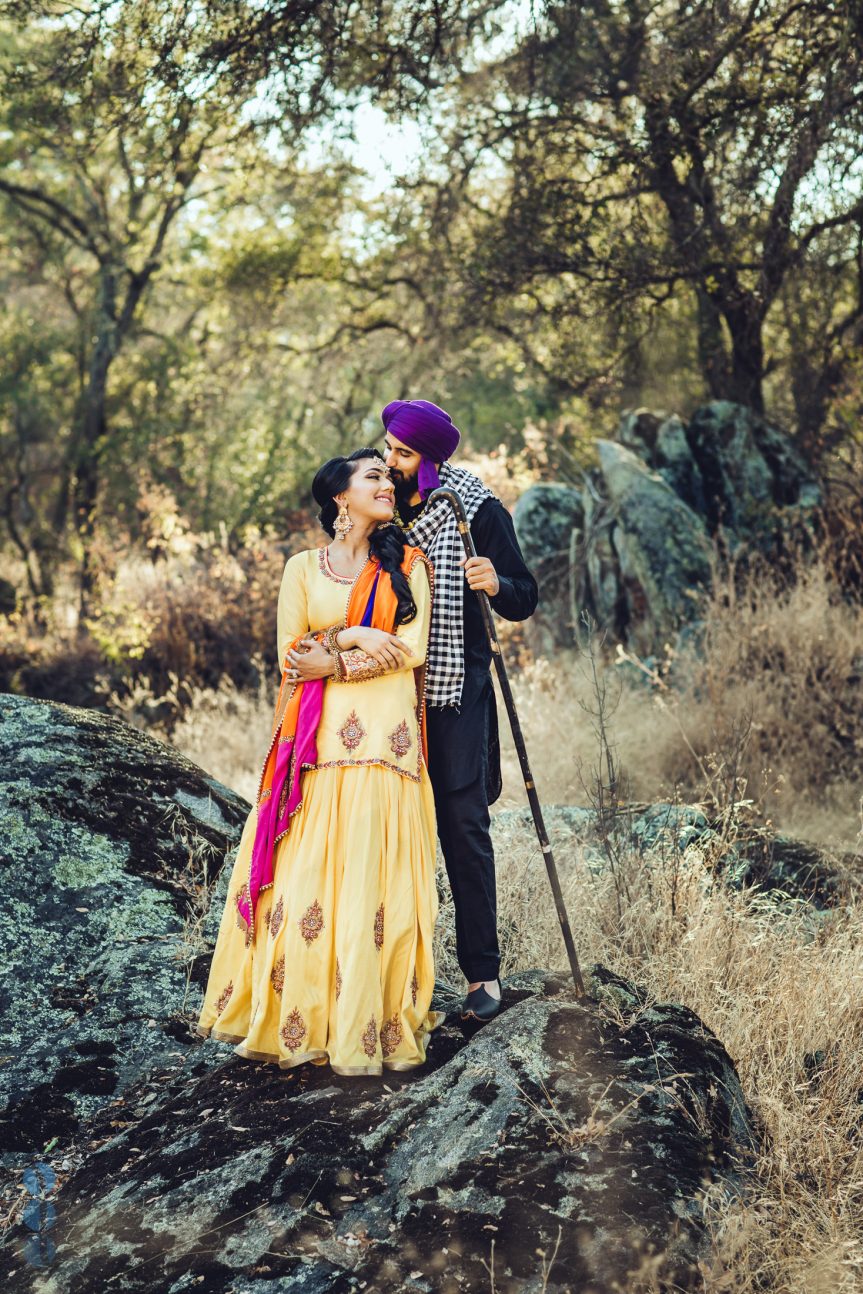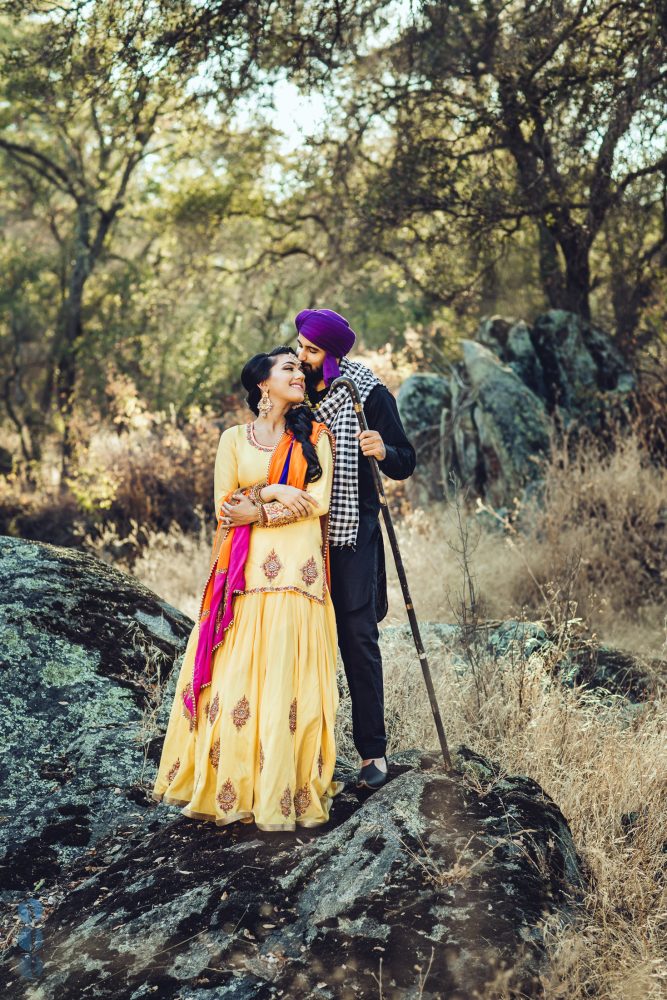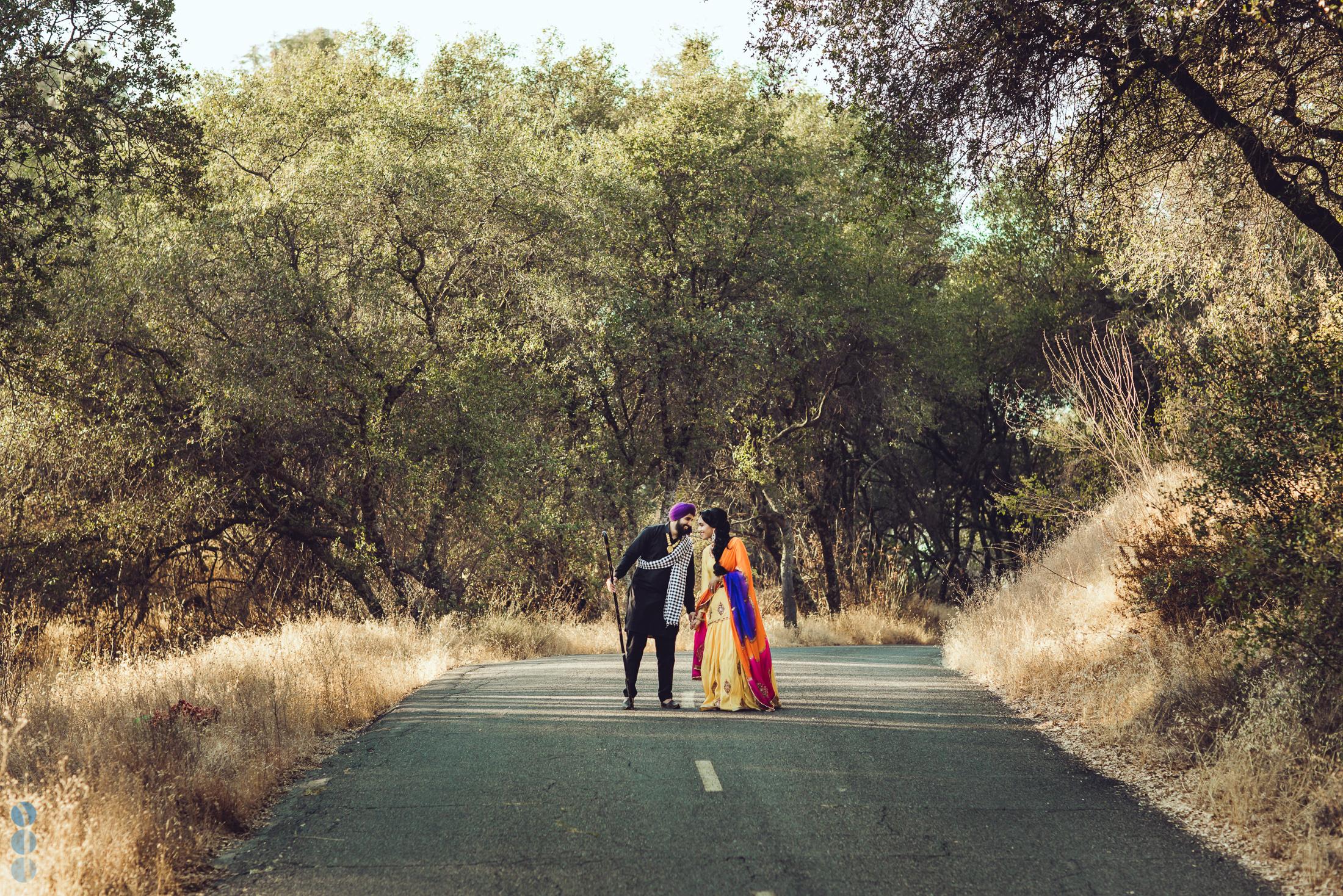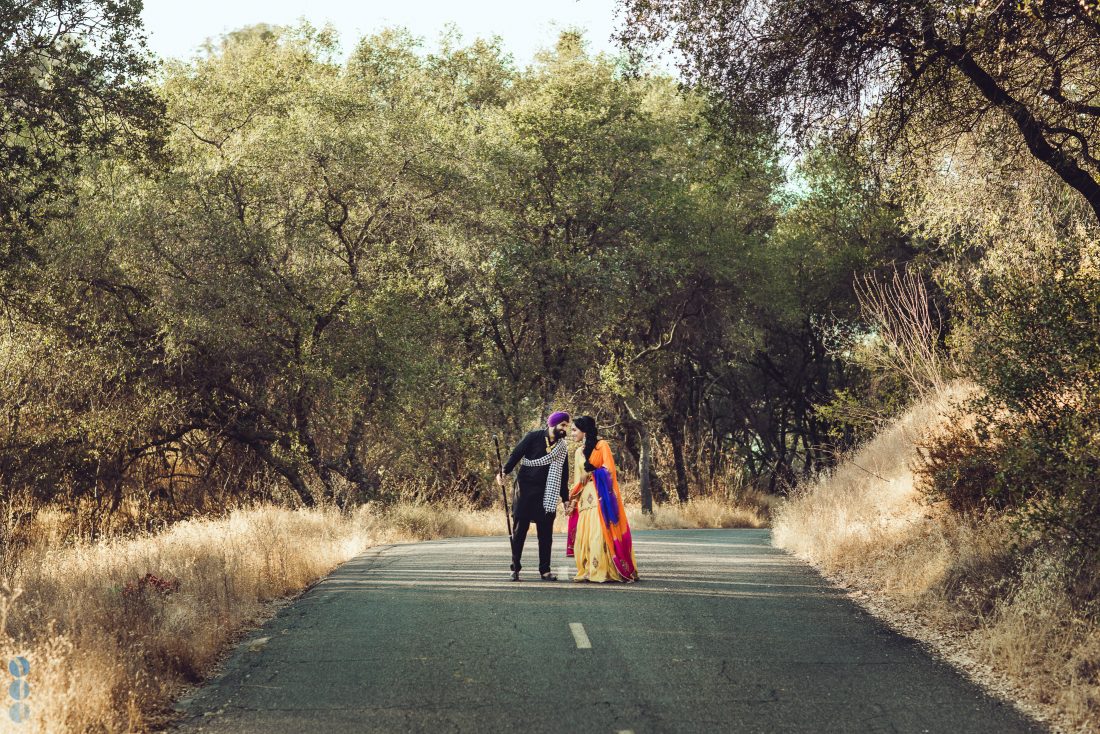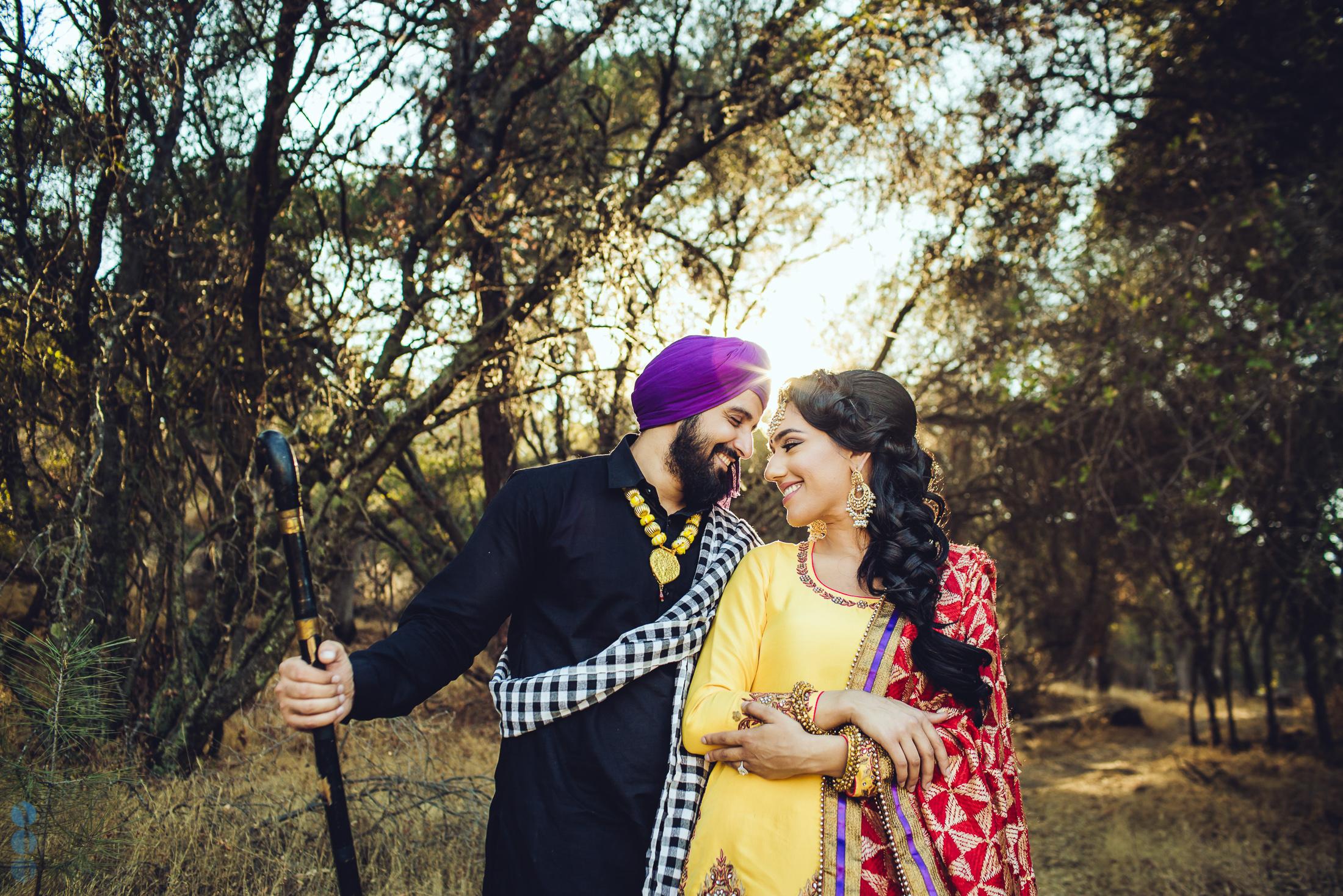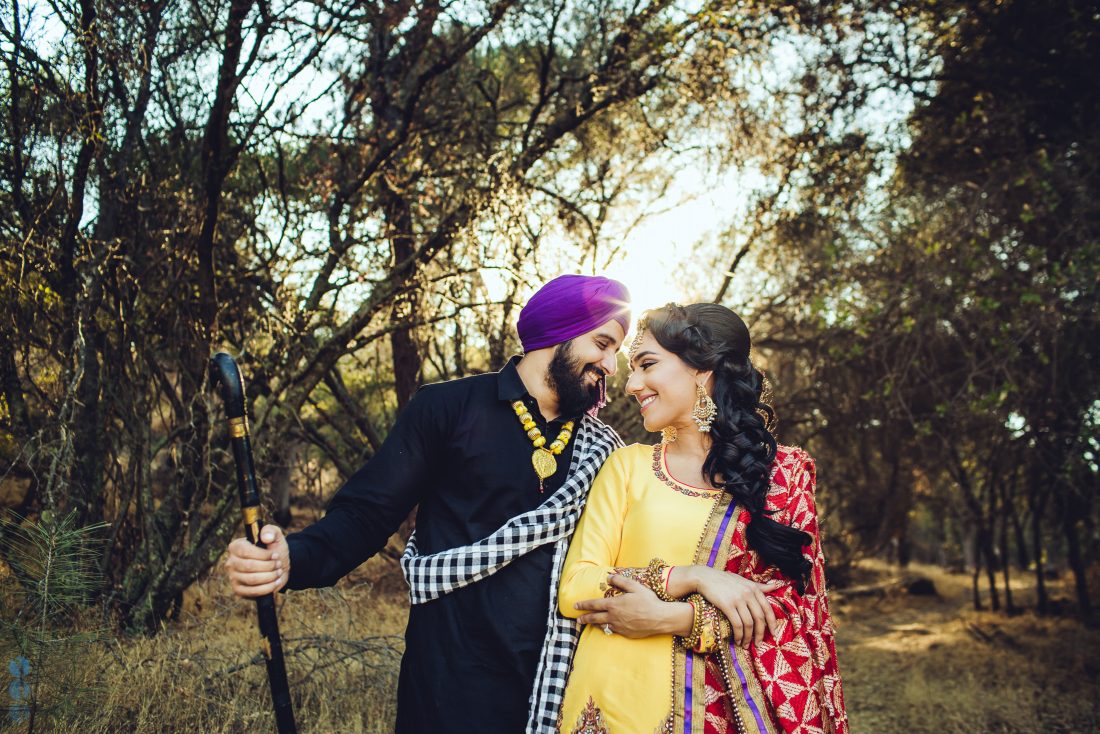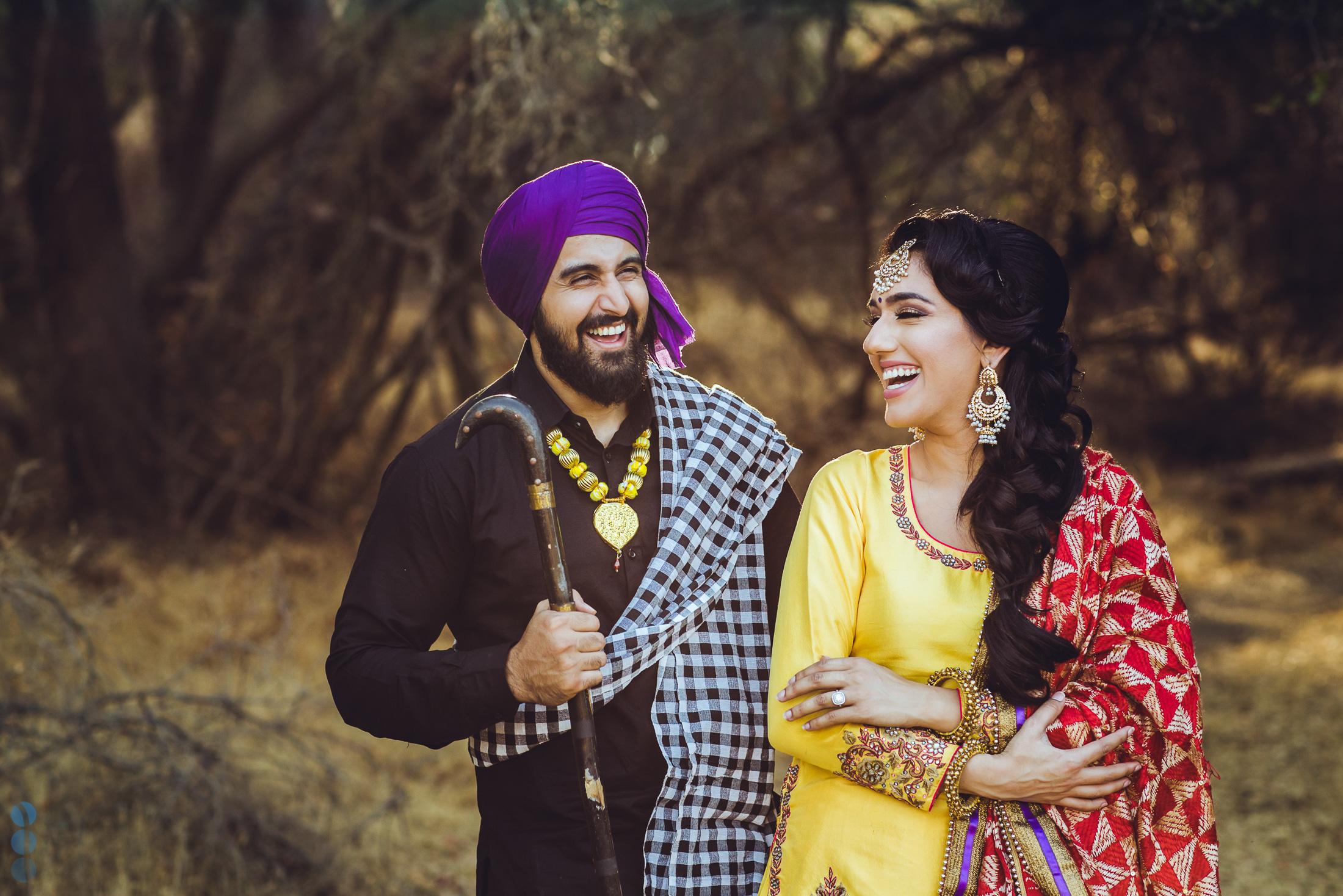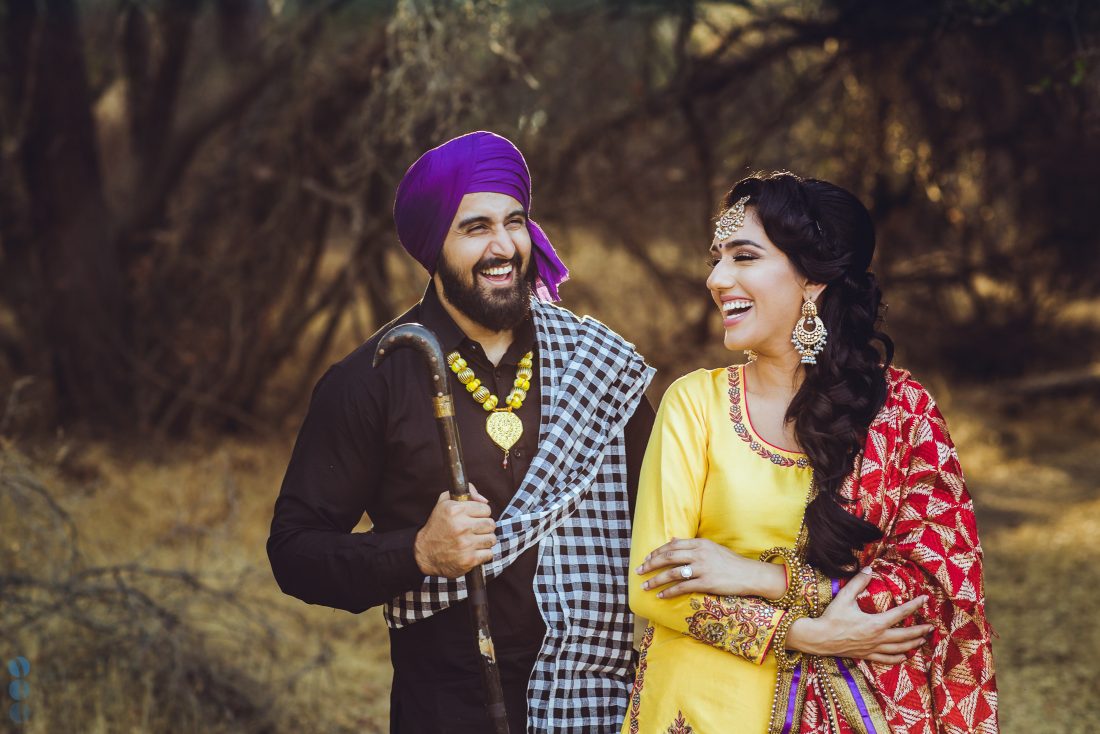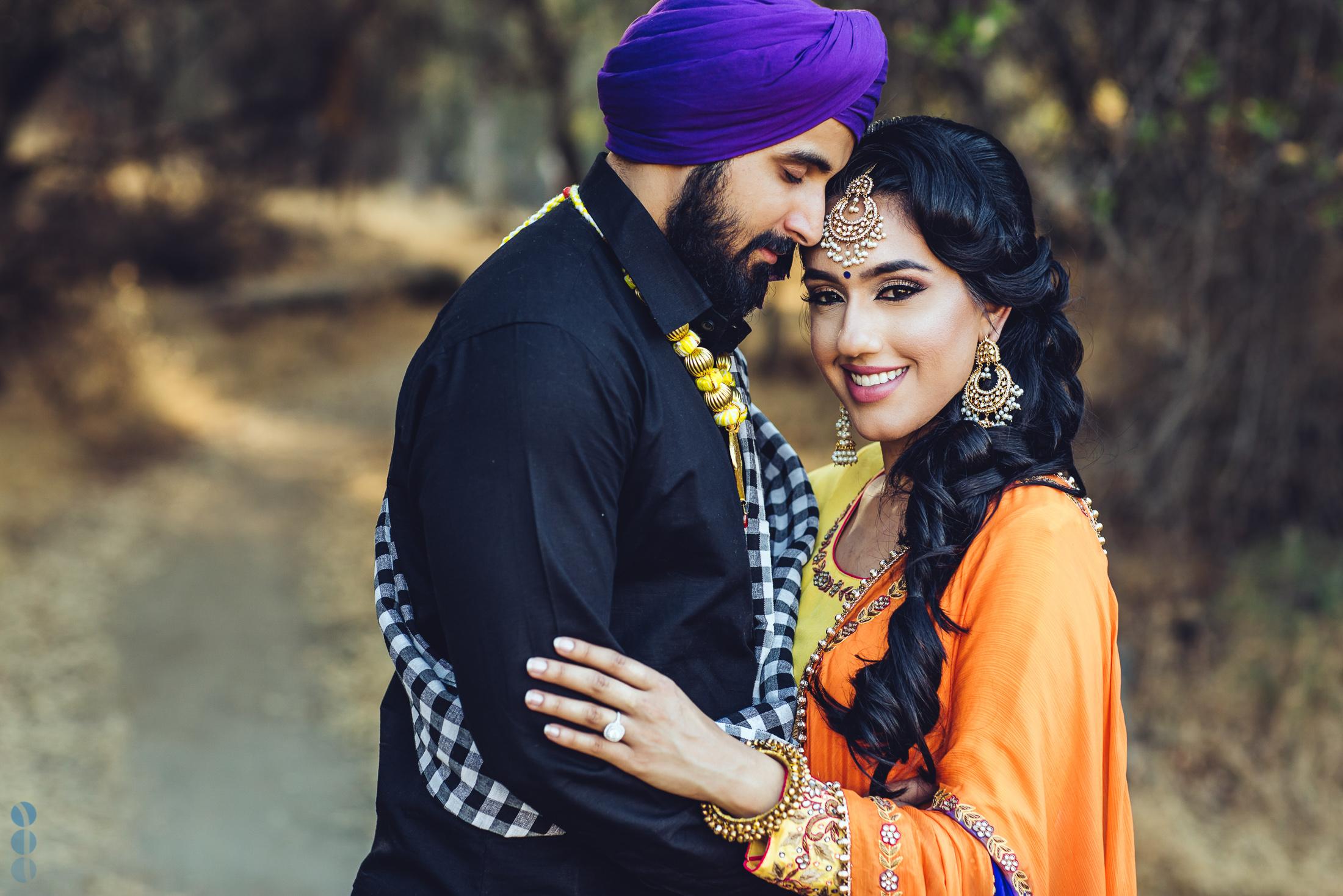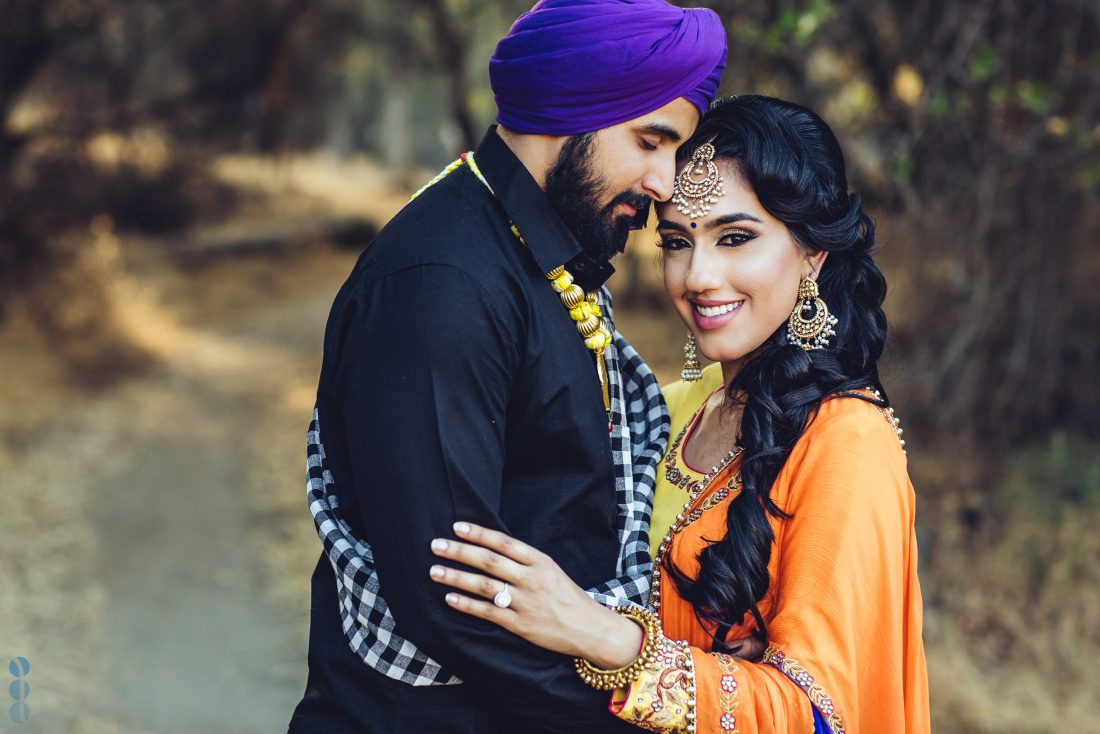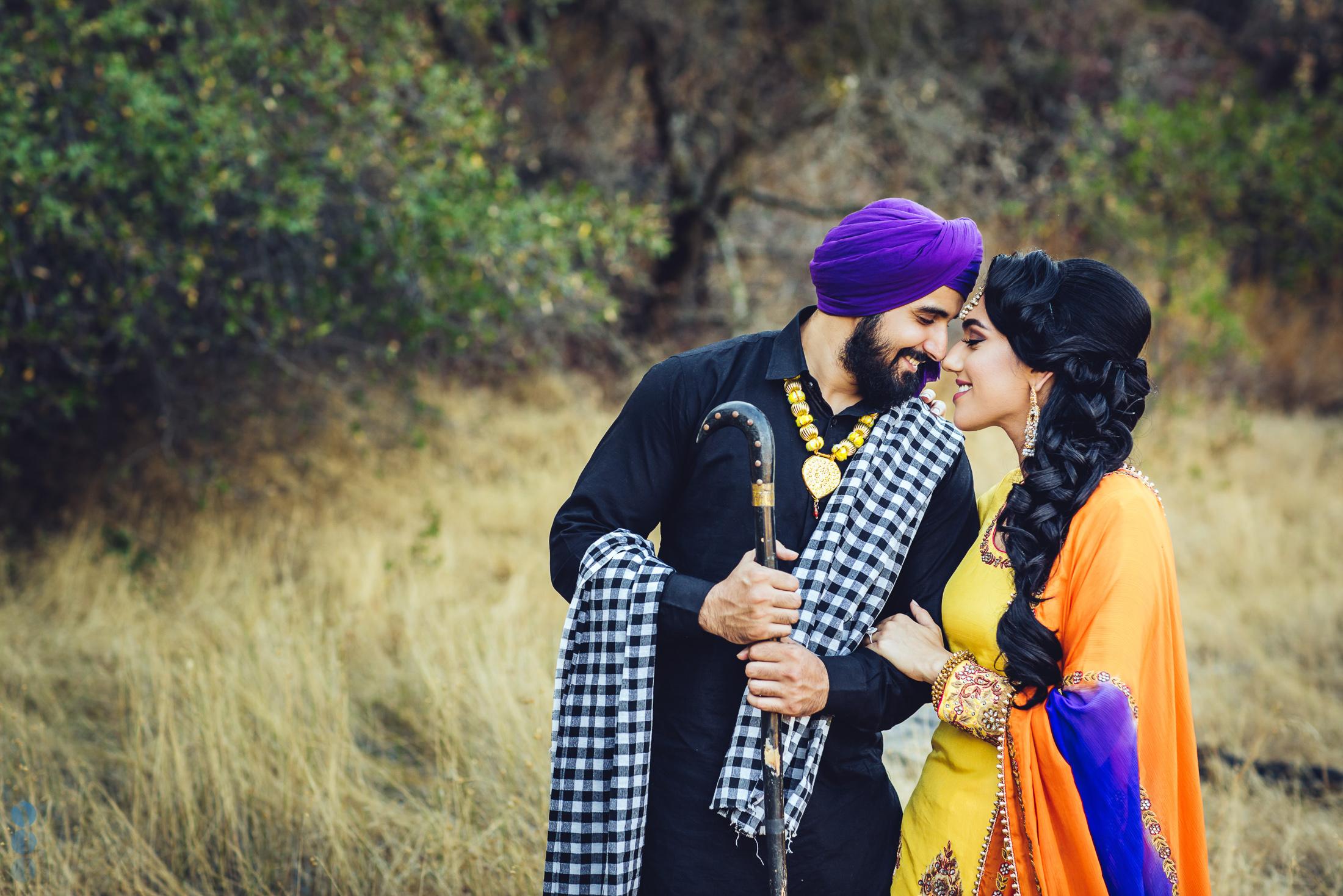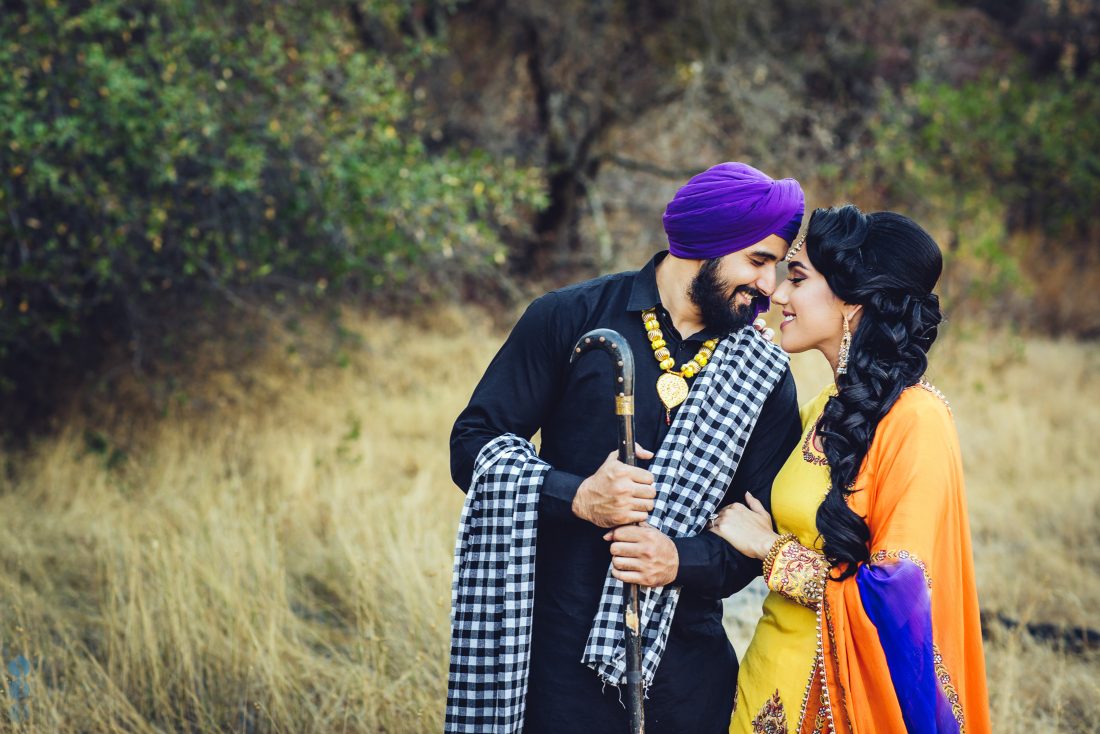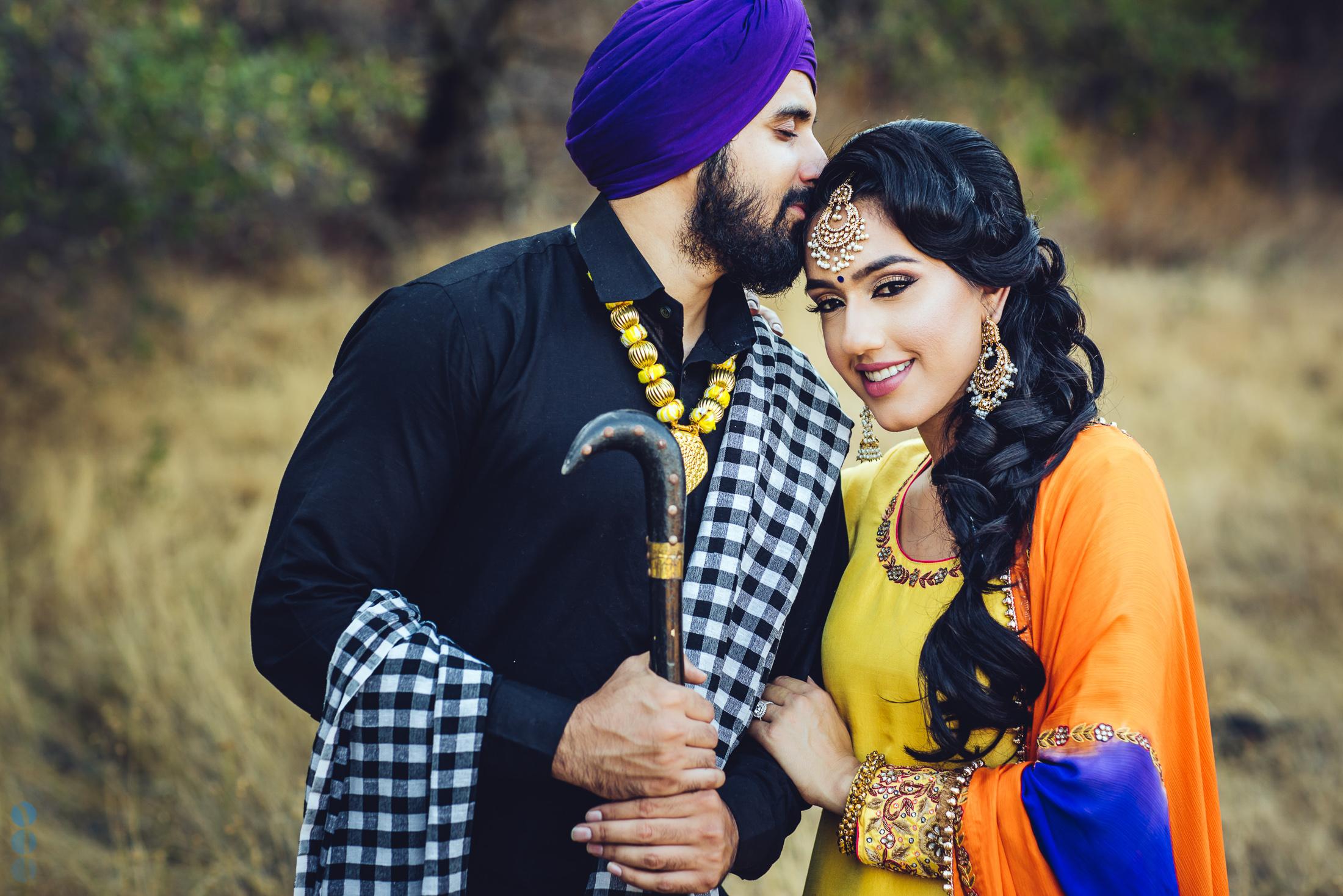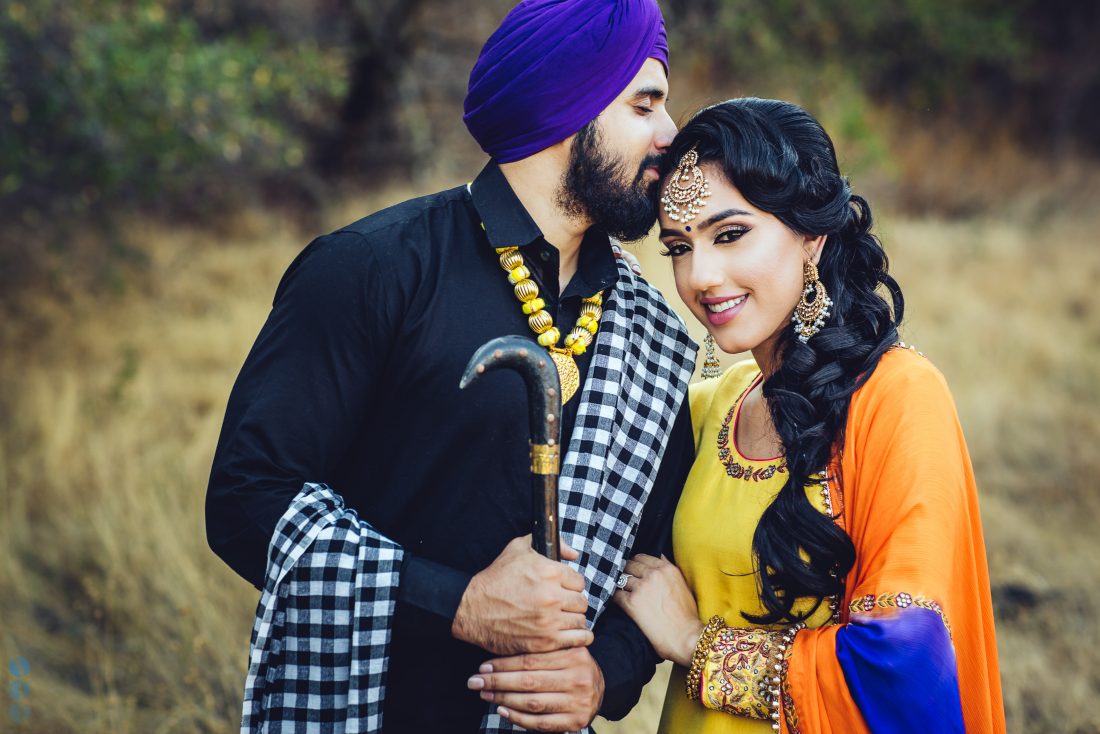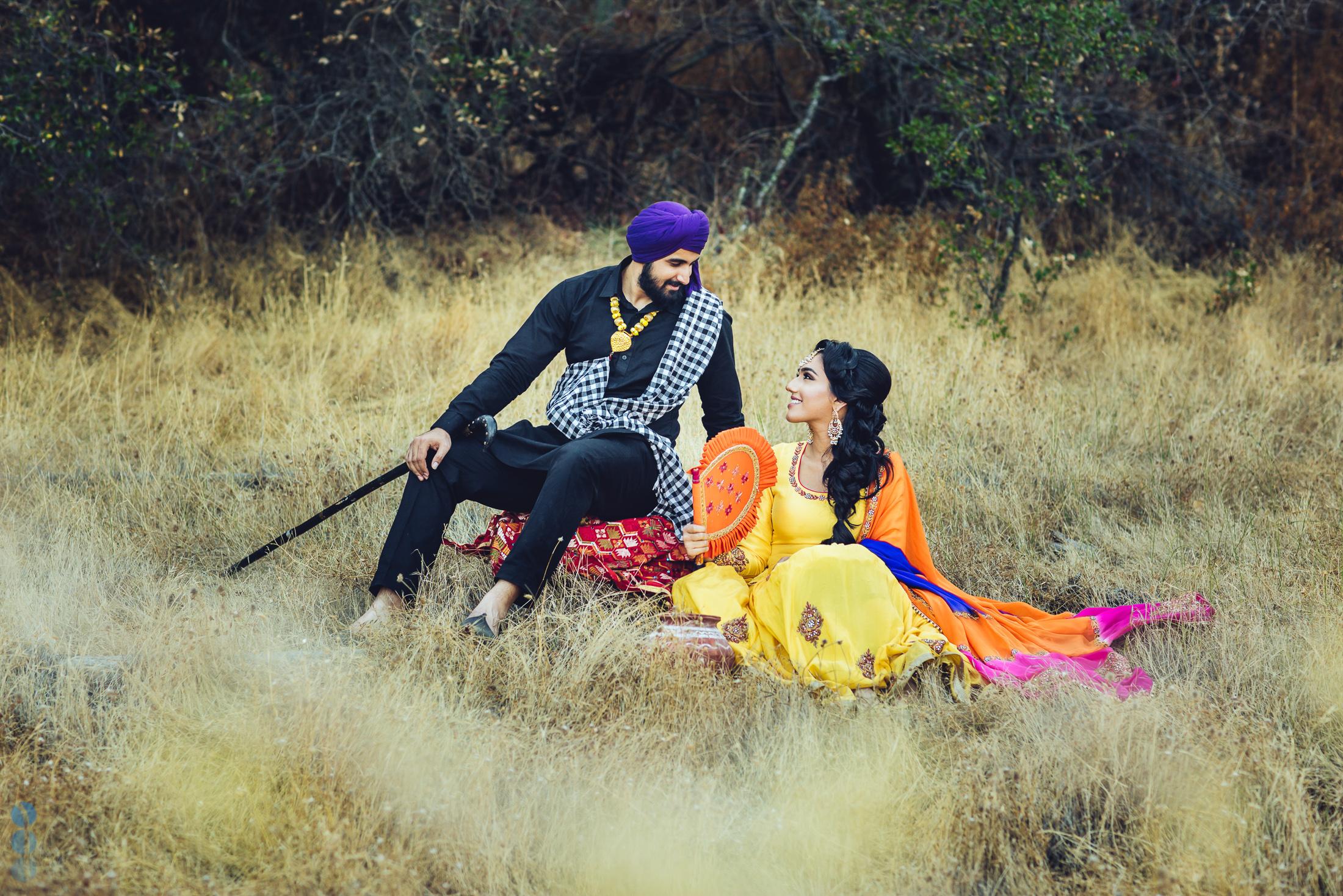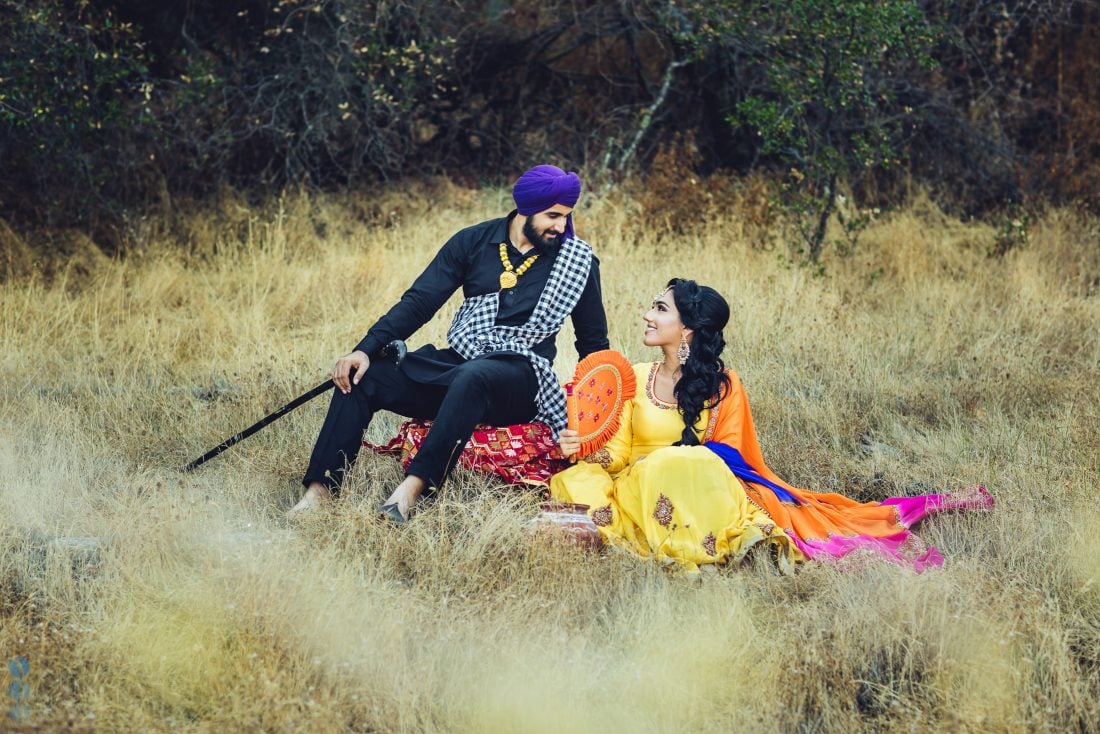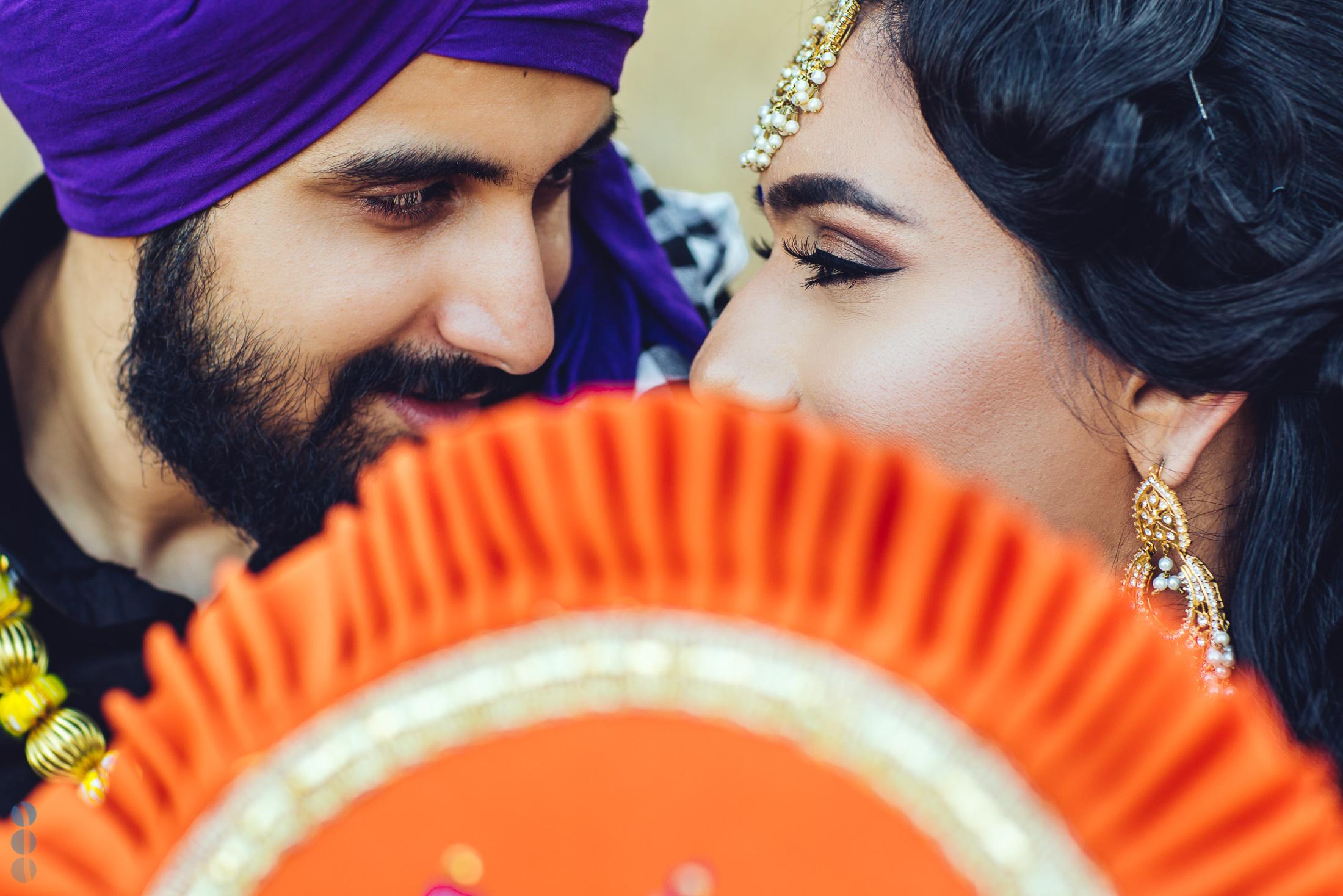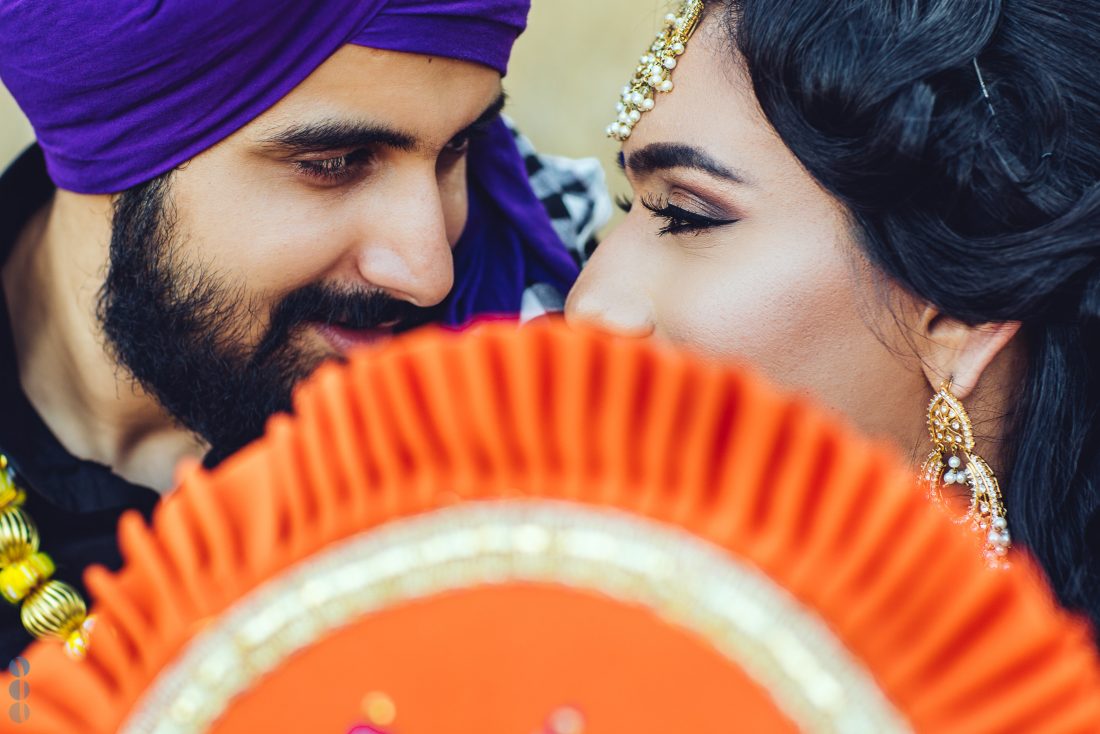 Second stop: The city scene in San Francisco for some beautiful, romantic and casual photos with balloons. I loved the connection that both Pardeep and Lovepreet had here. These photos were some of the easiest to take (besides timing the balloons), as the couples was so natural with each other. Additionally, we squeezed in a photoshoot with props in this outfit. Pardeep and Lovepreet really wanted some amazing photos for their wedding sangeet, and this e-session segment was perfect for the Sangeet decorations.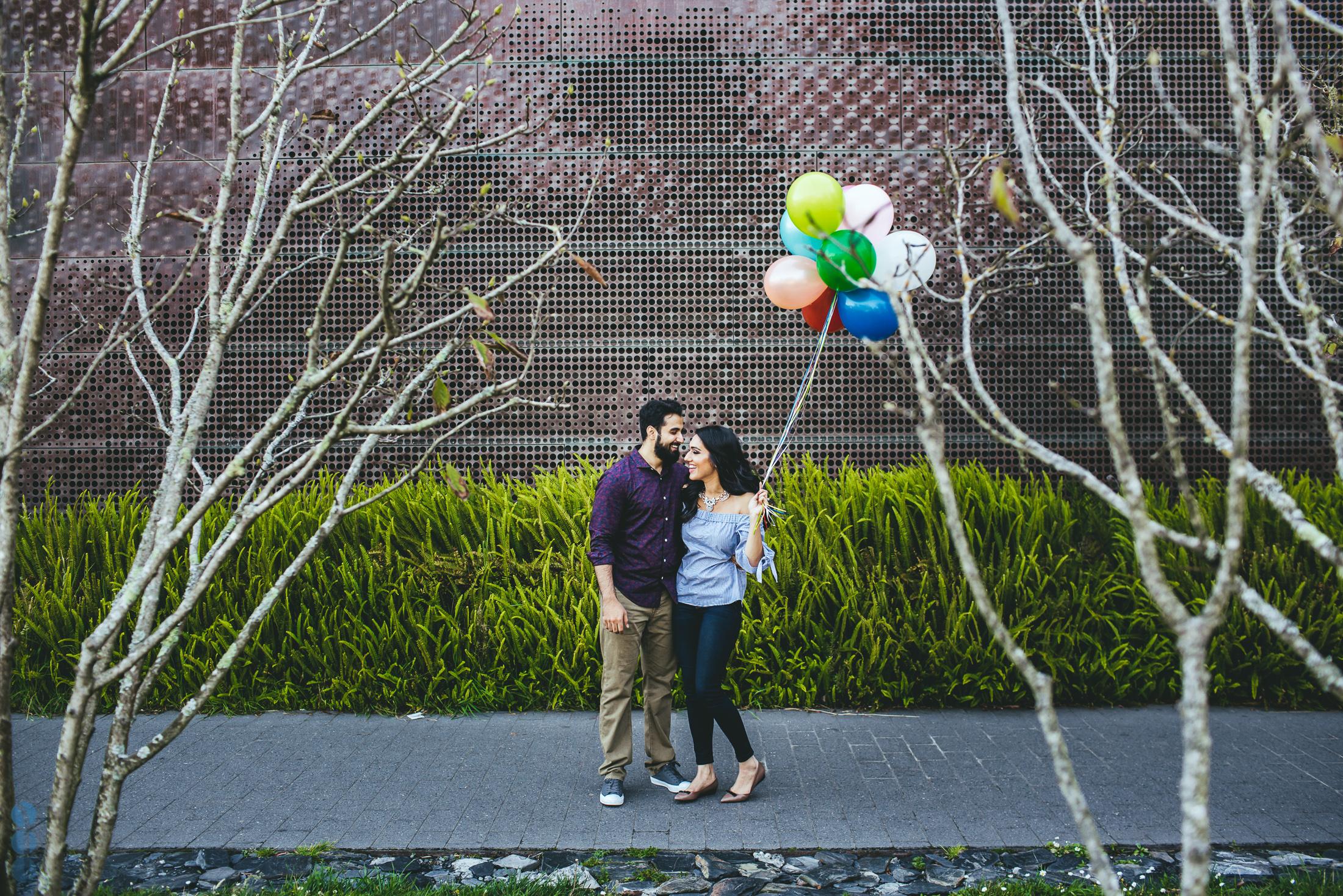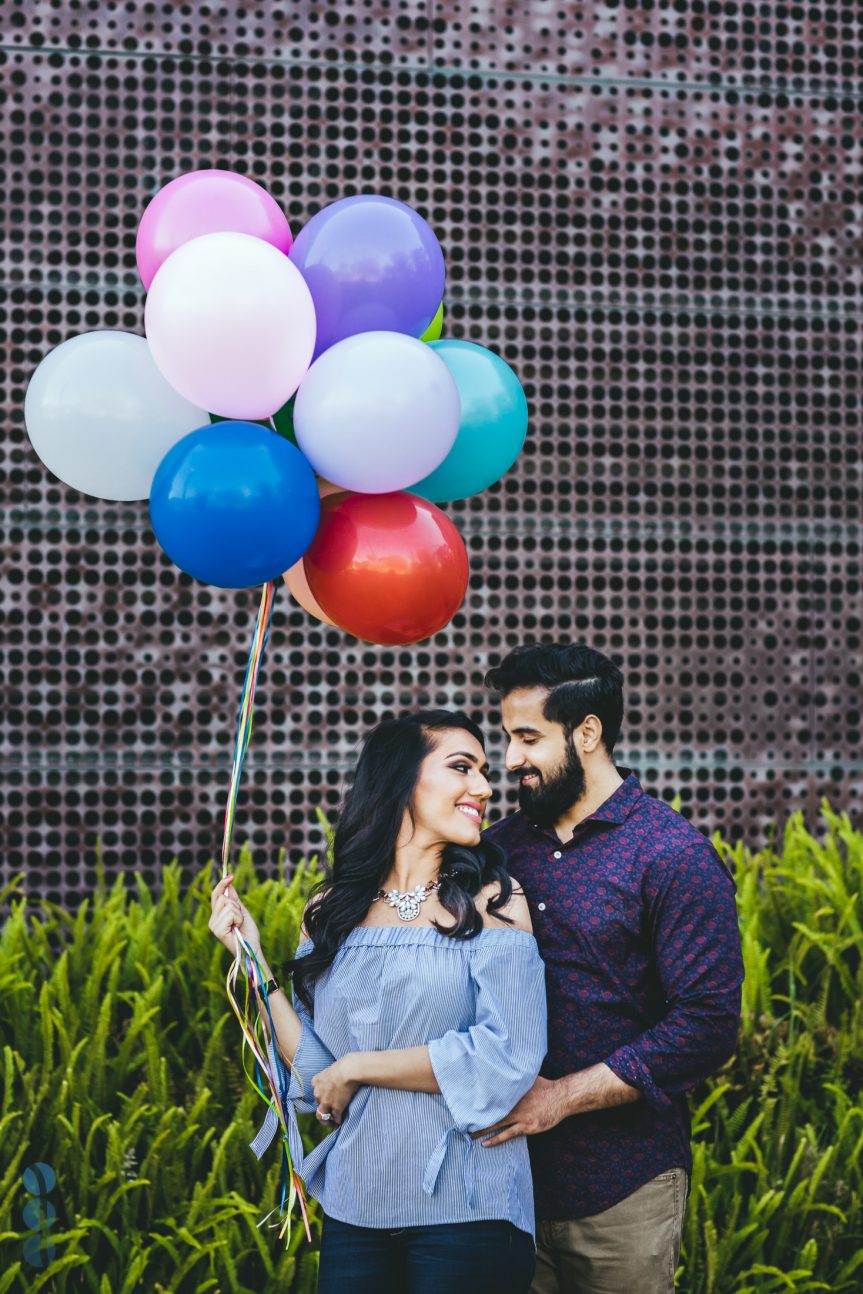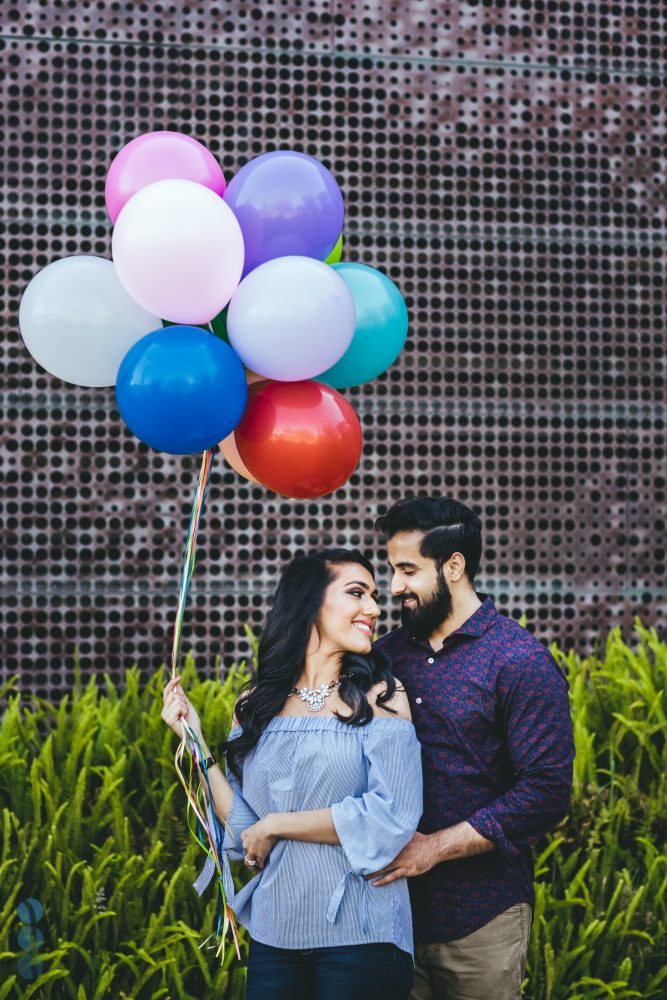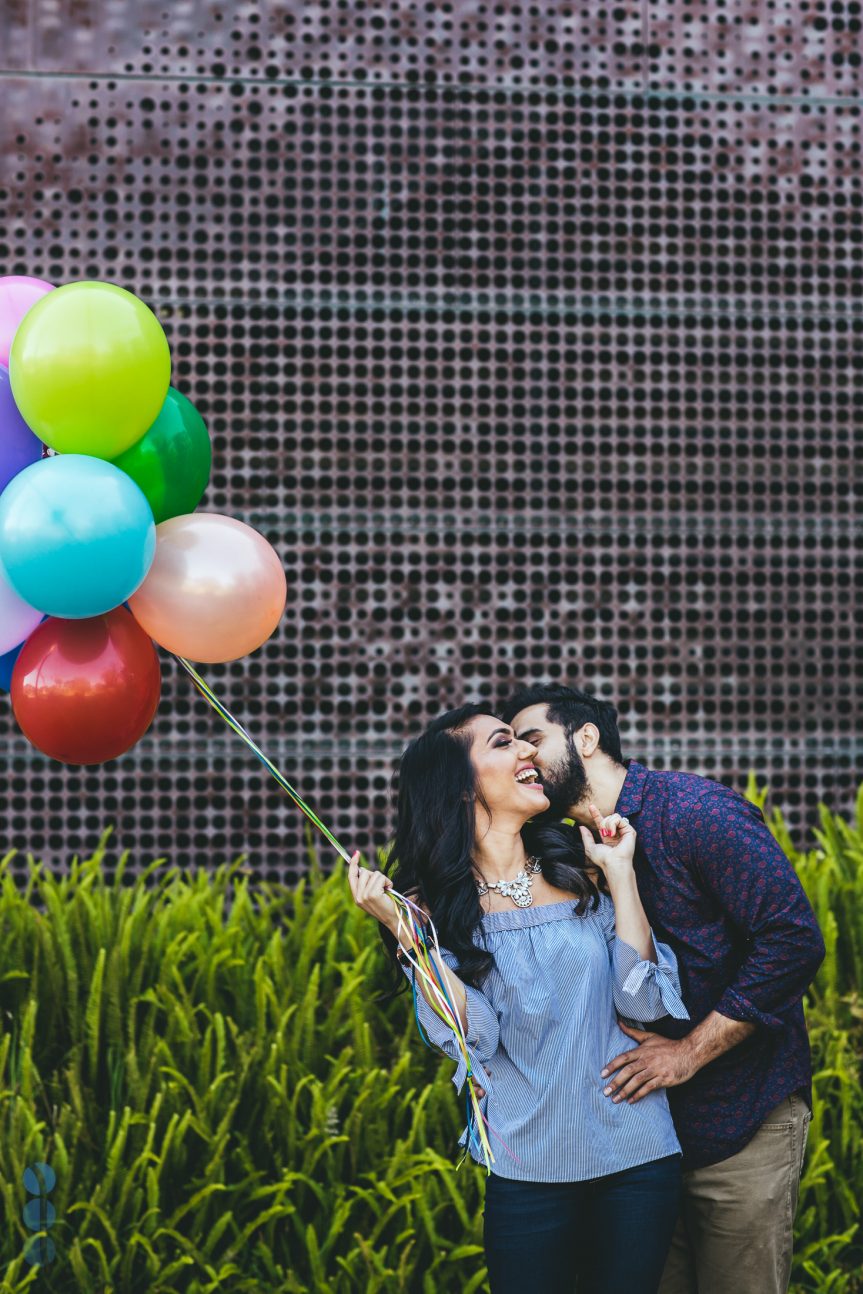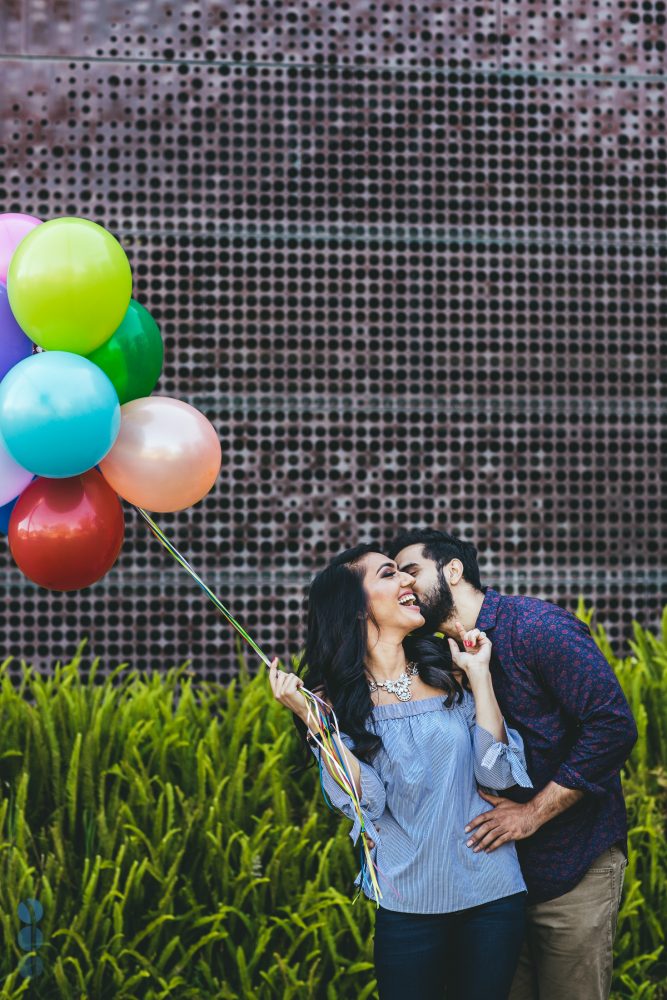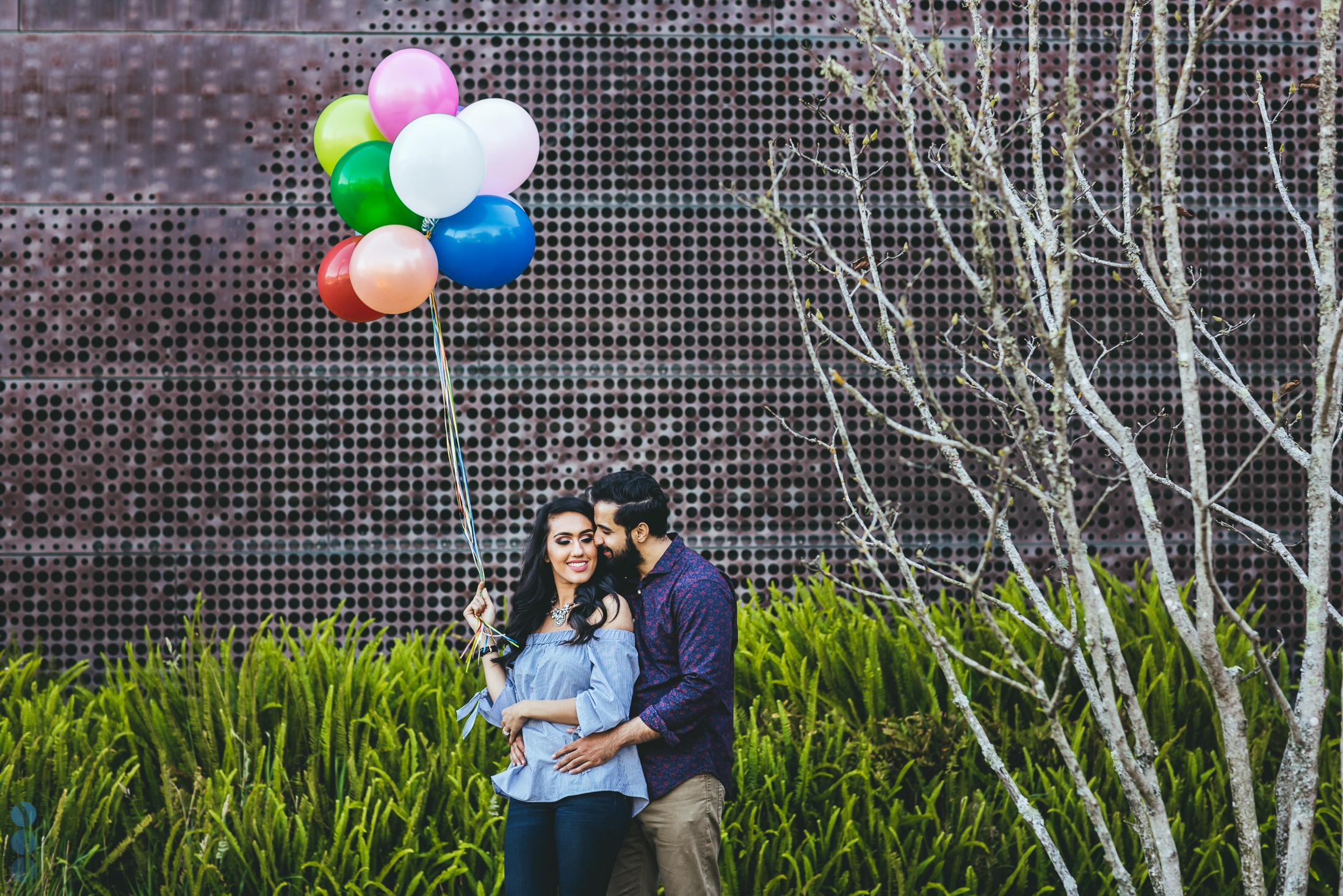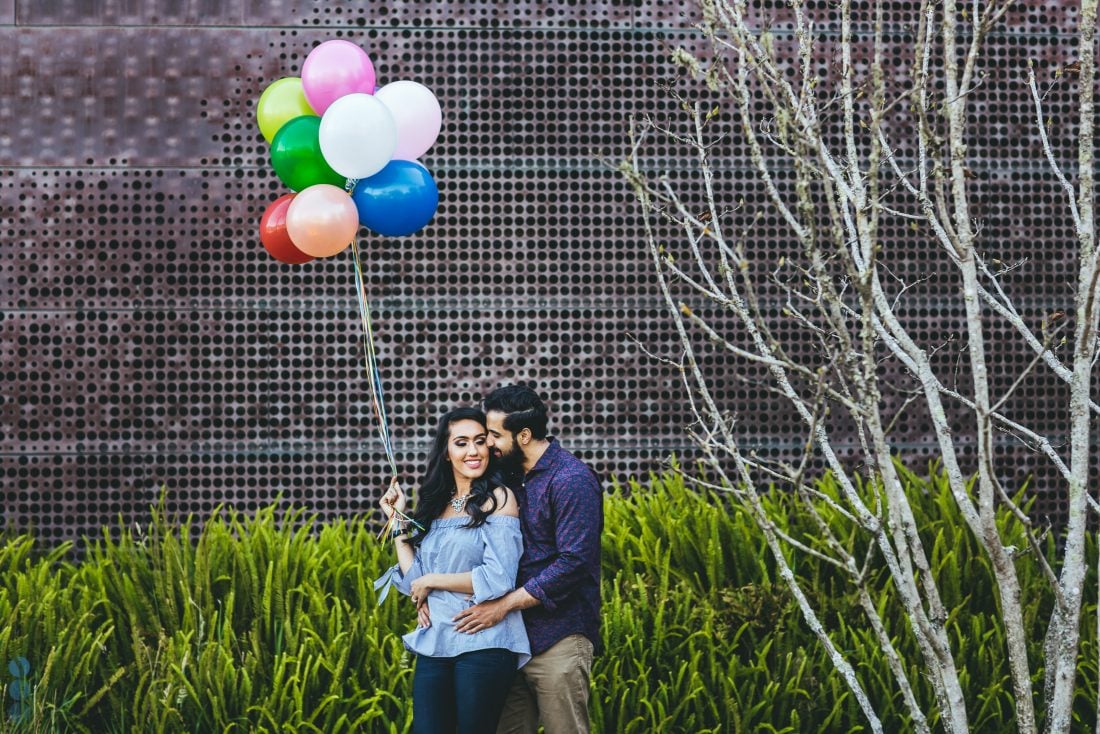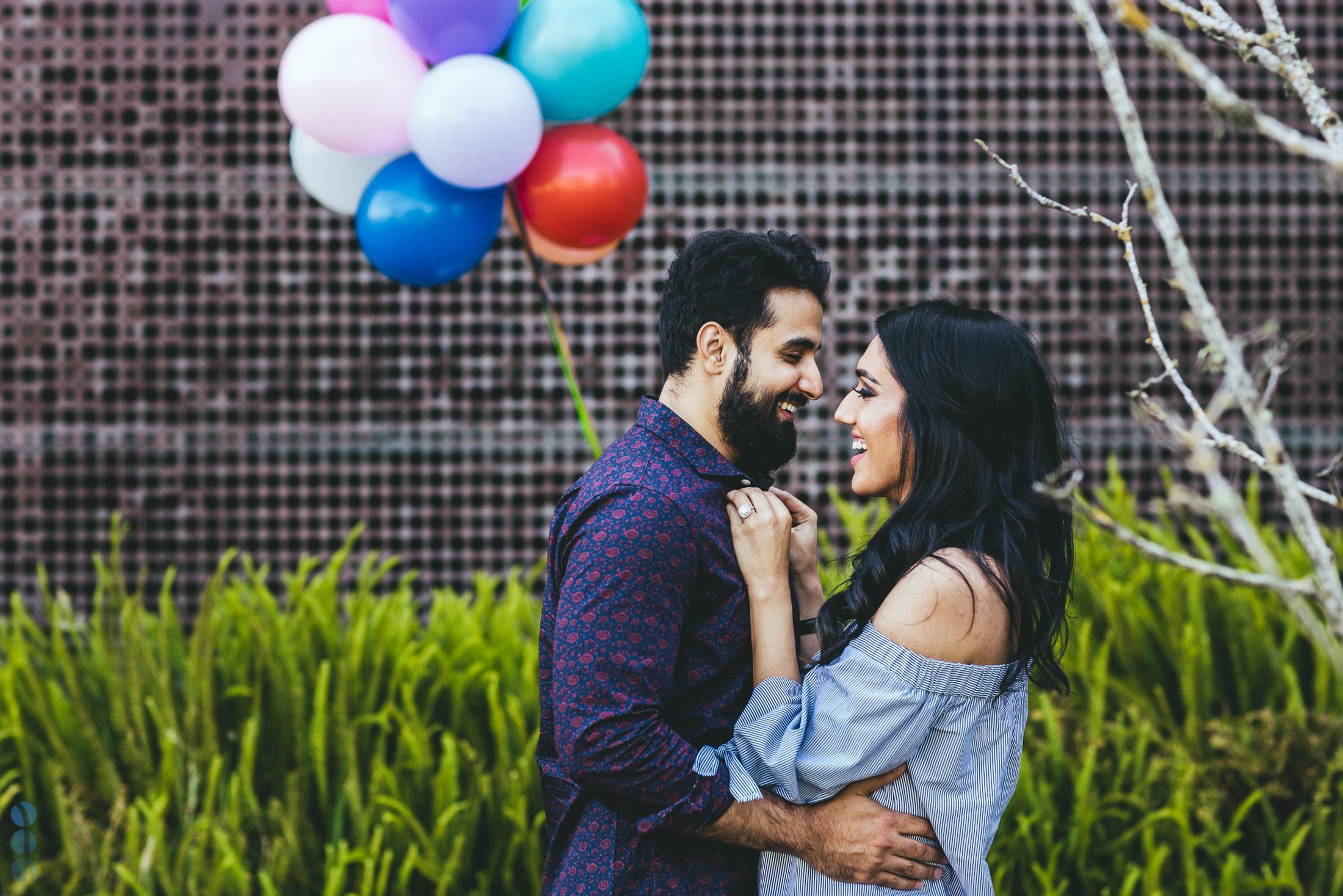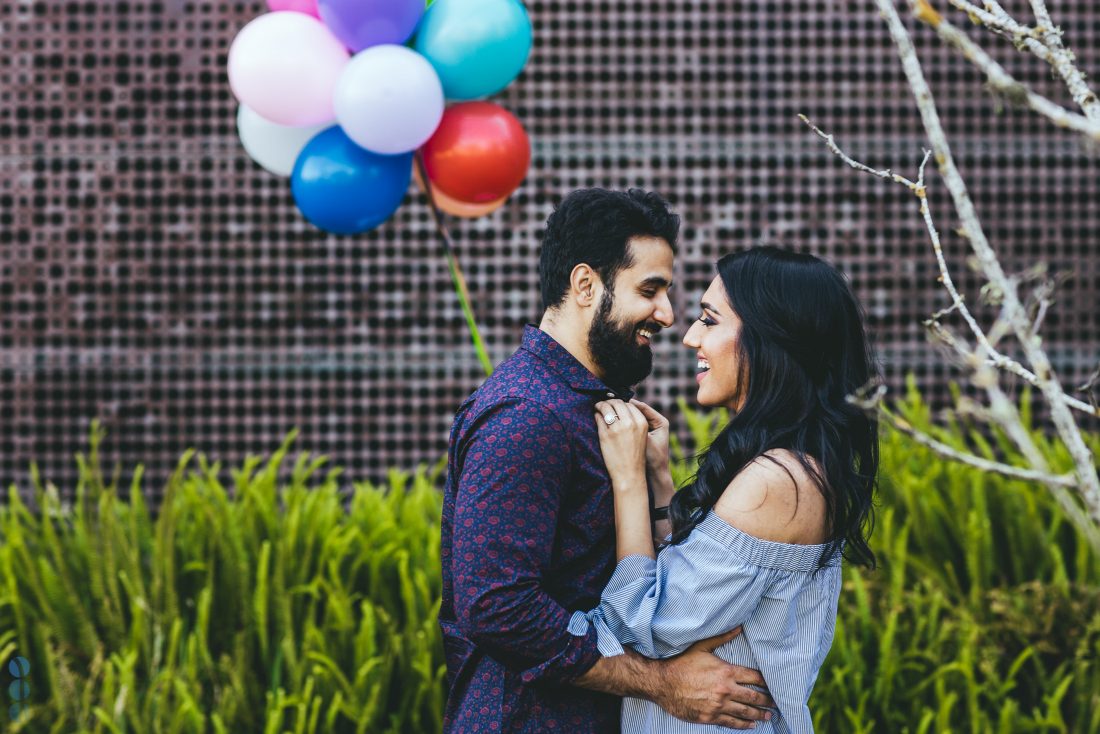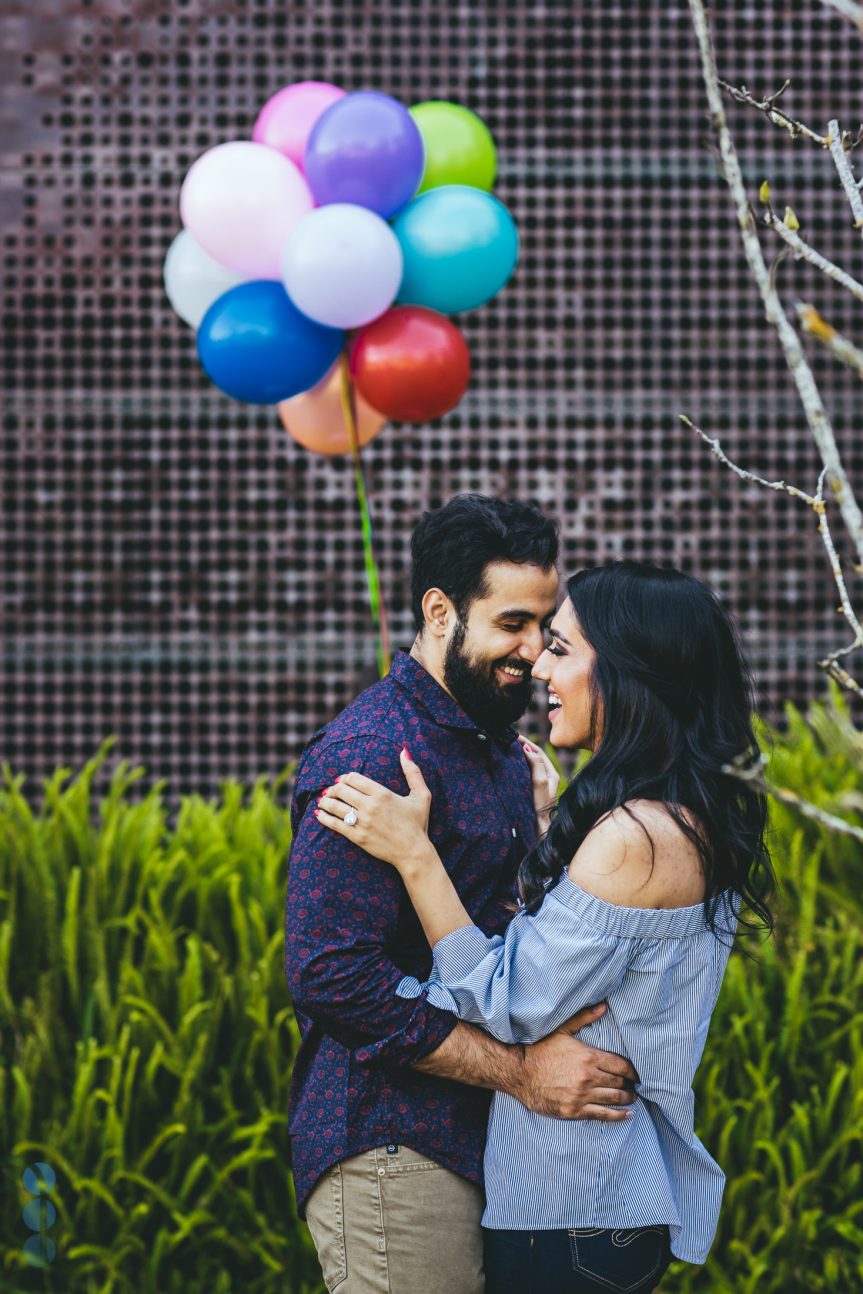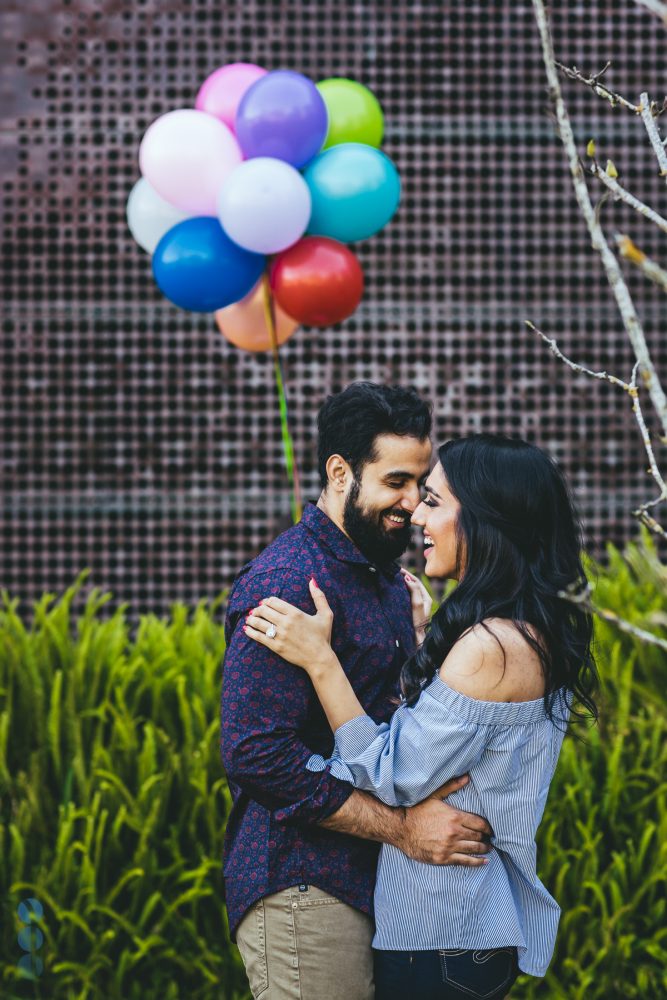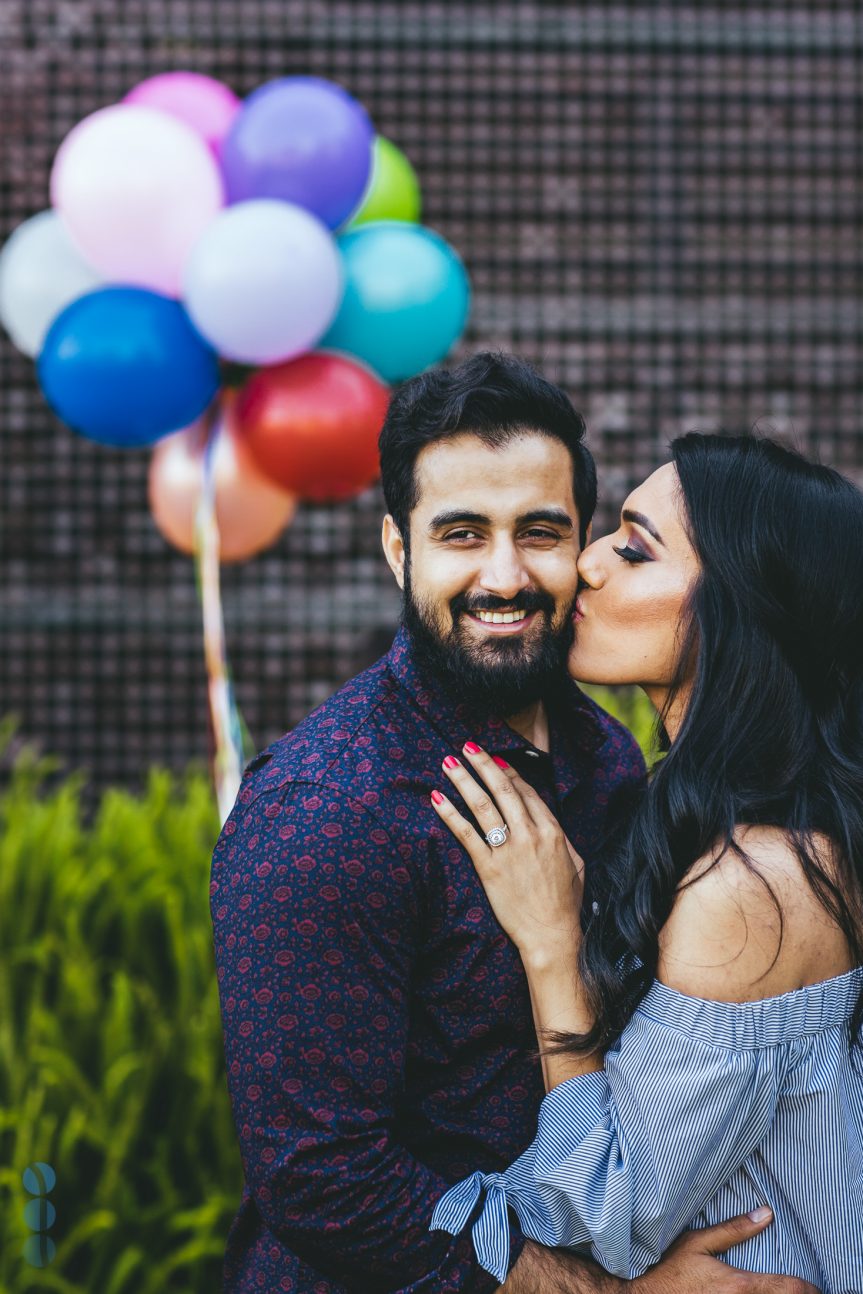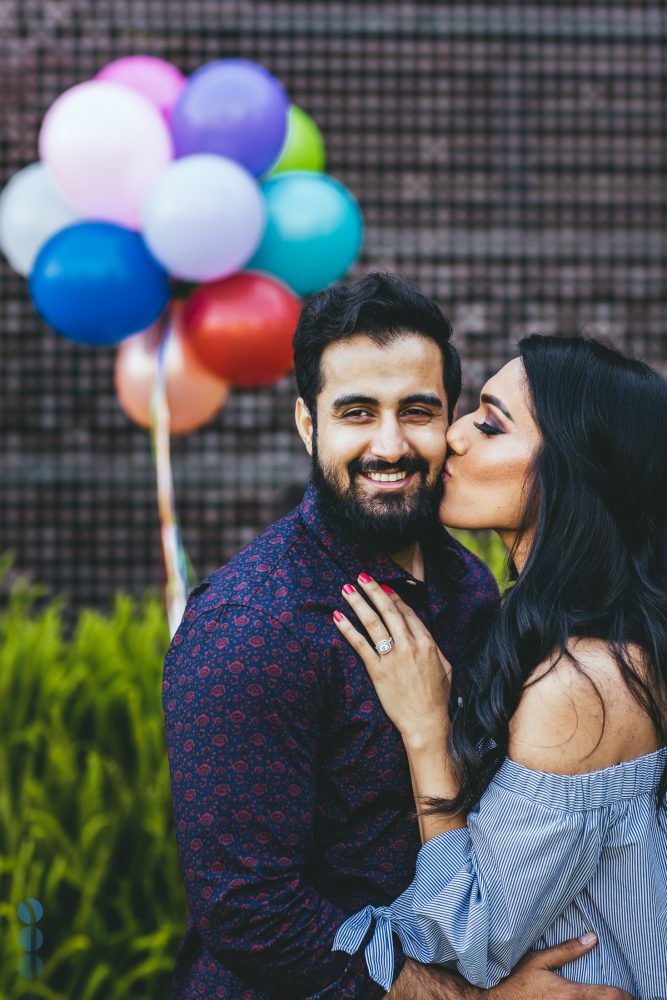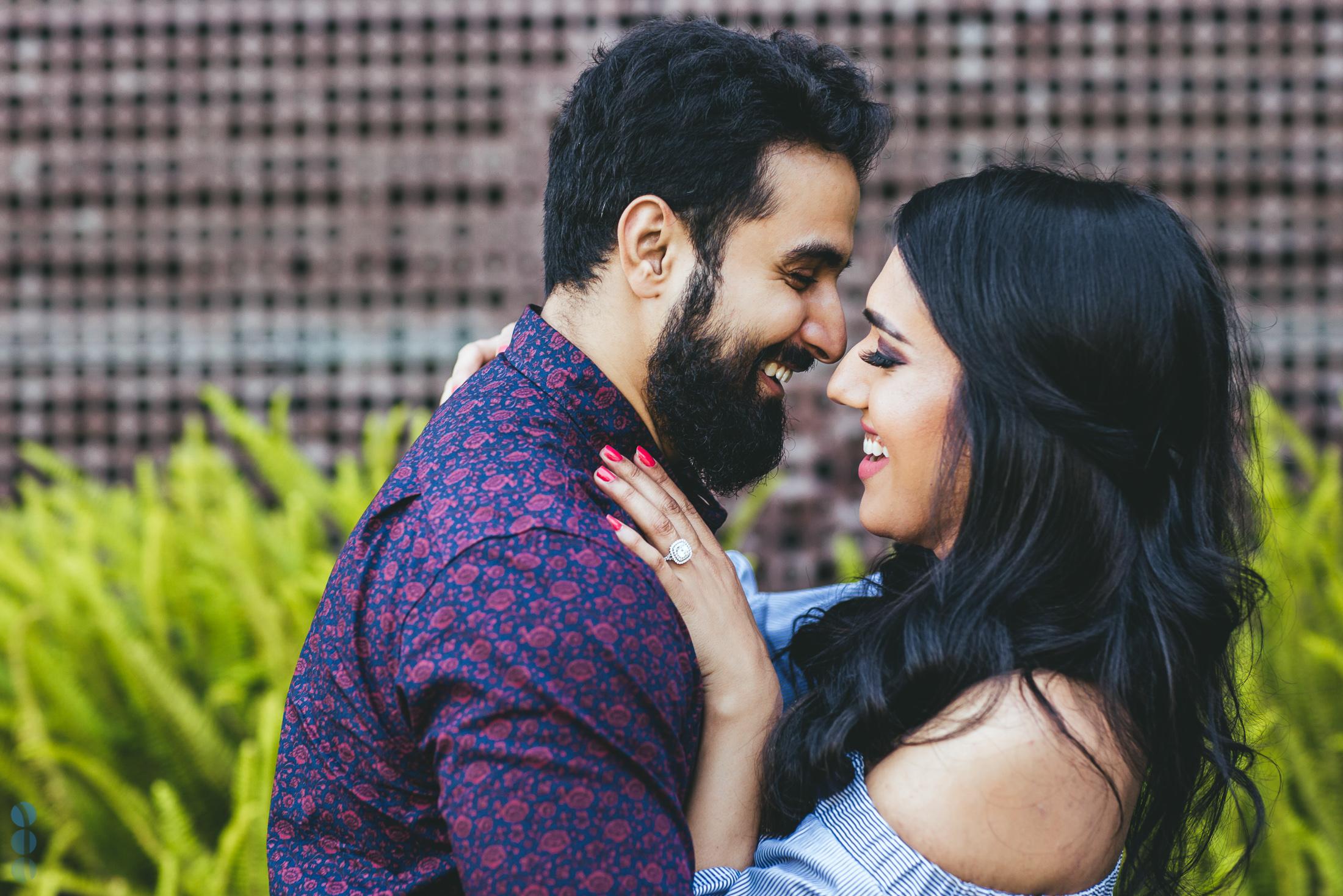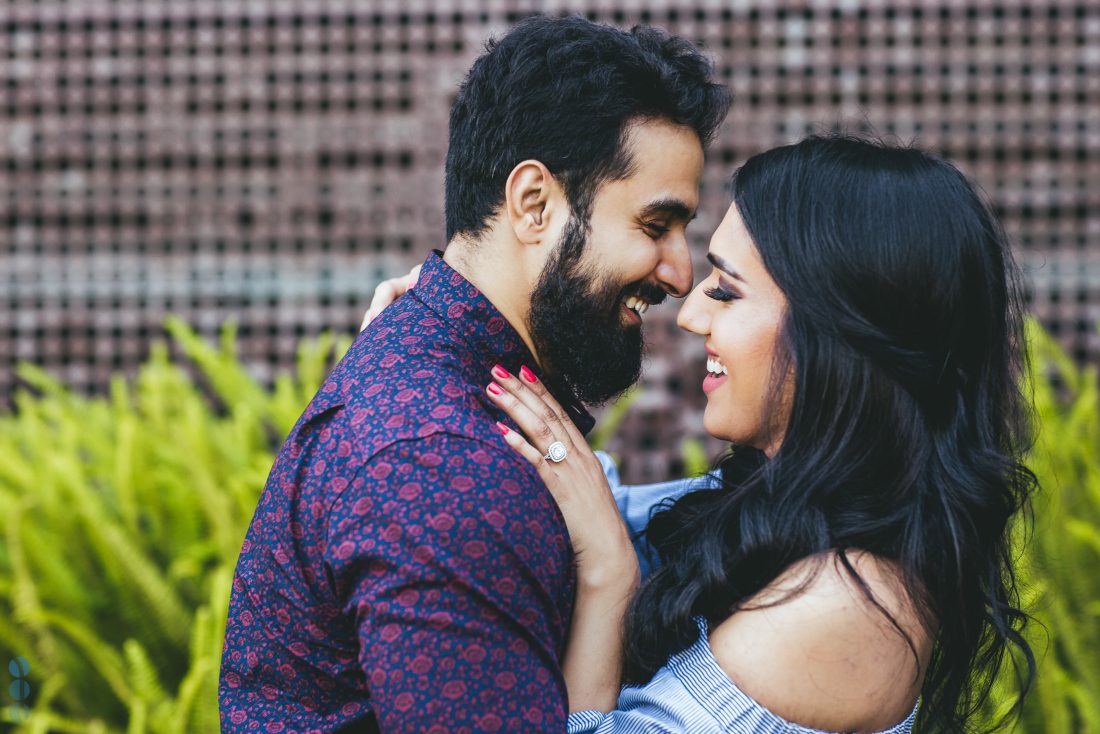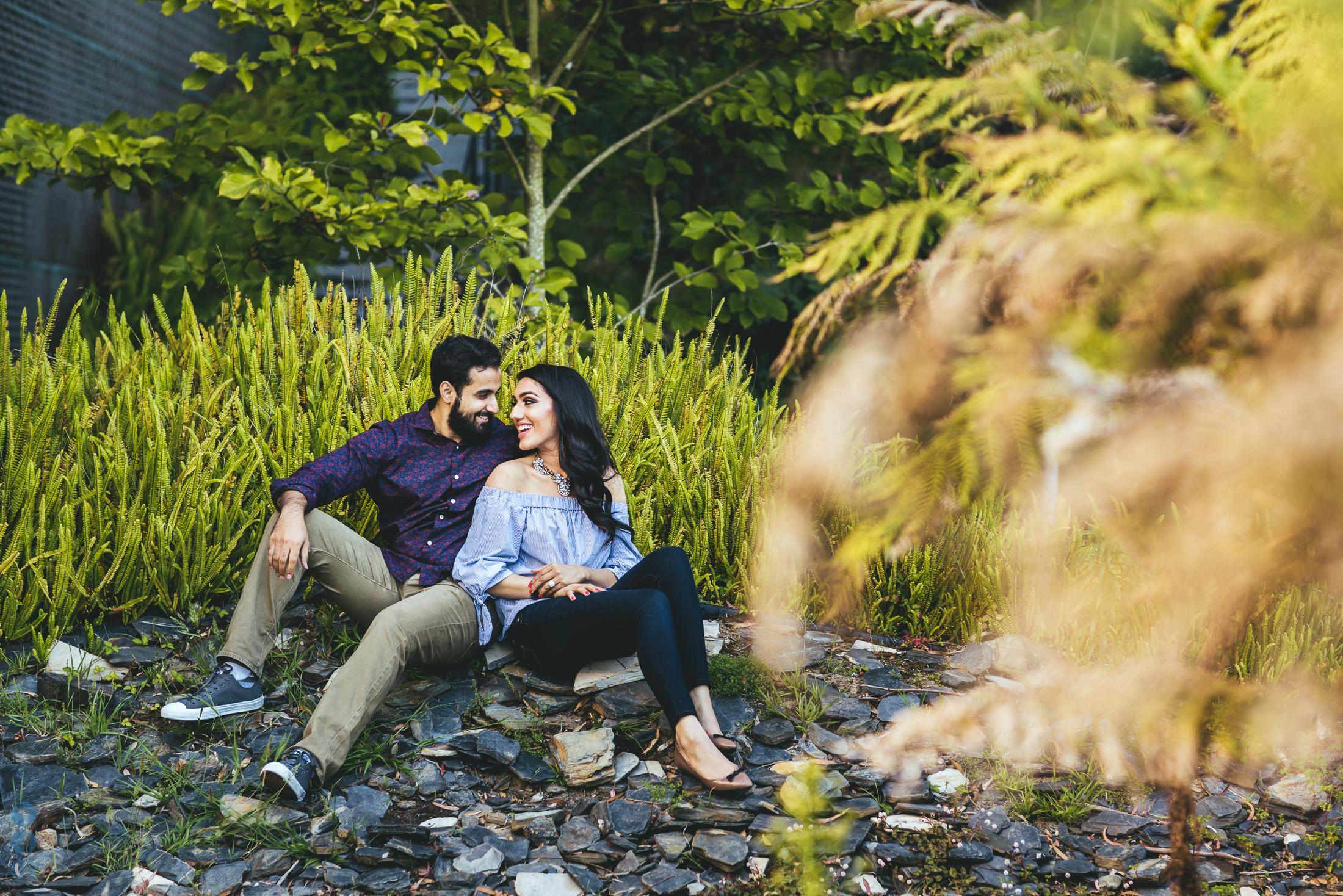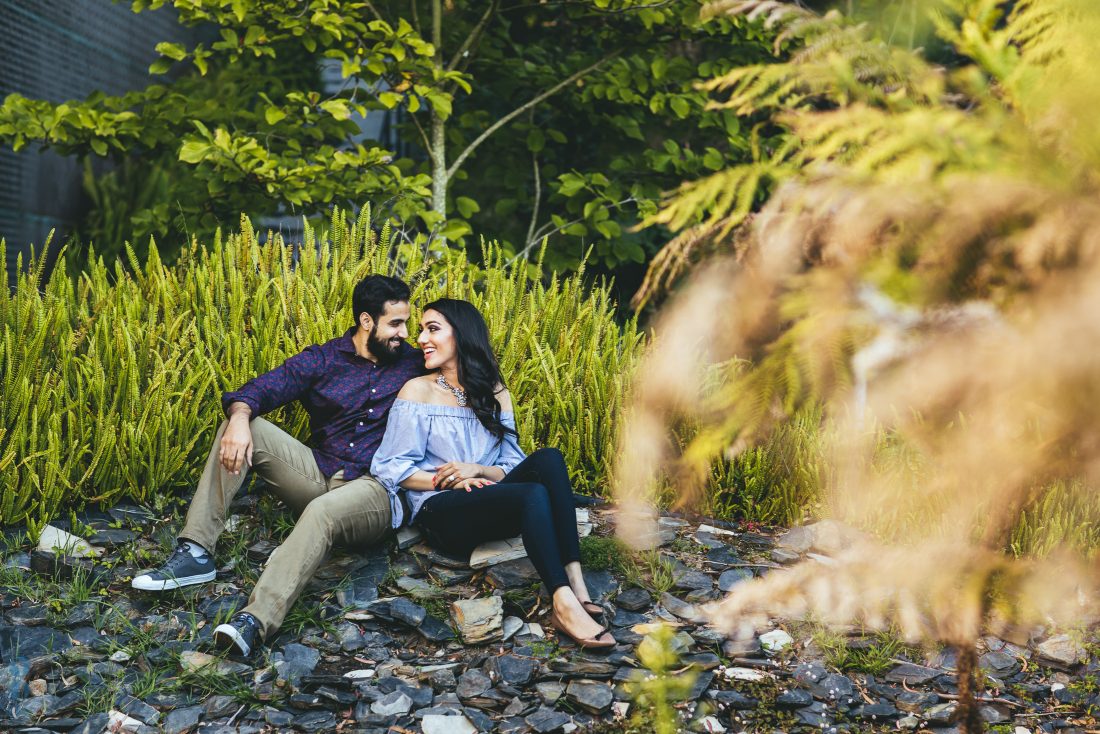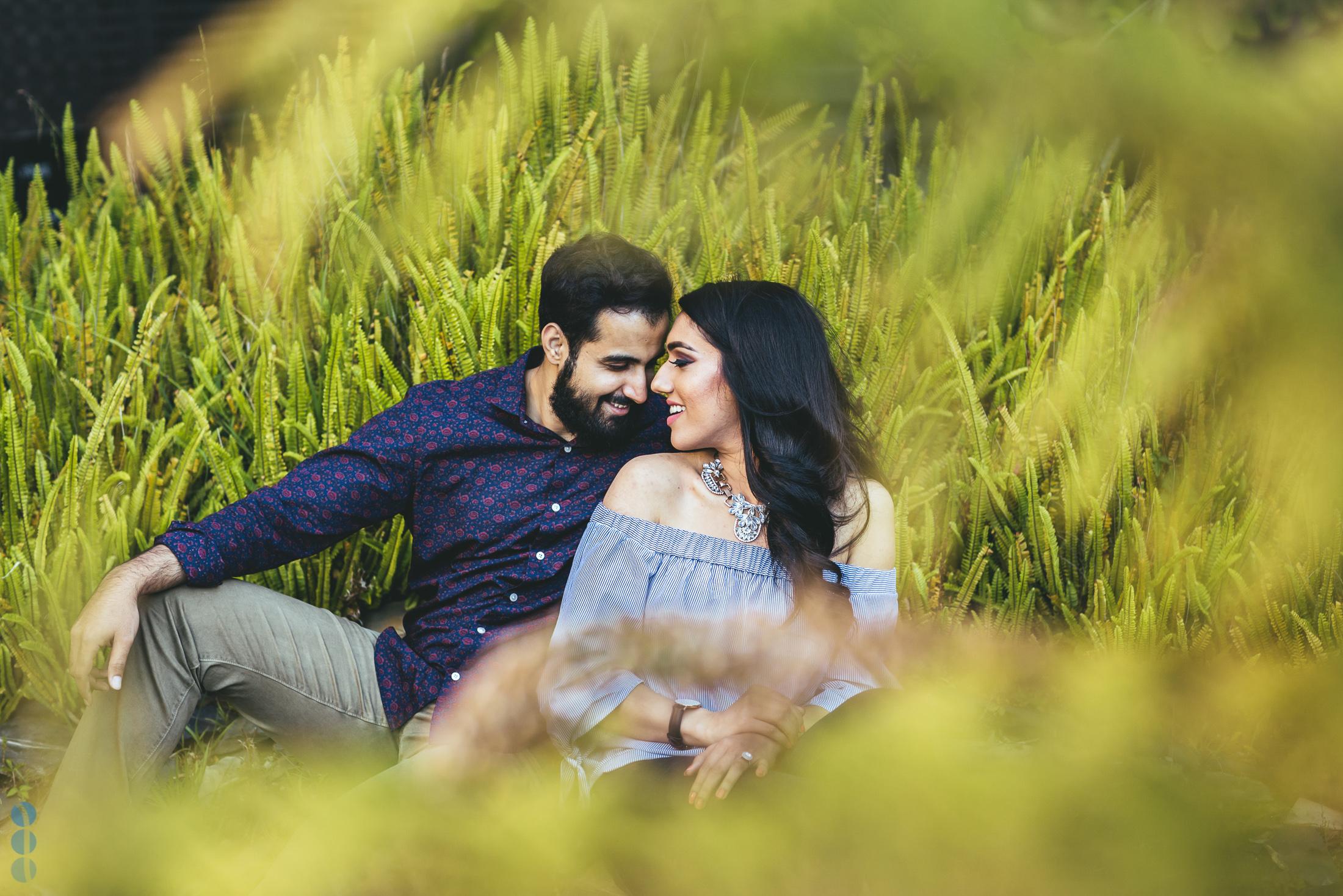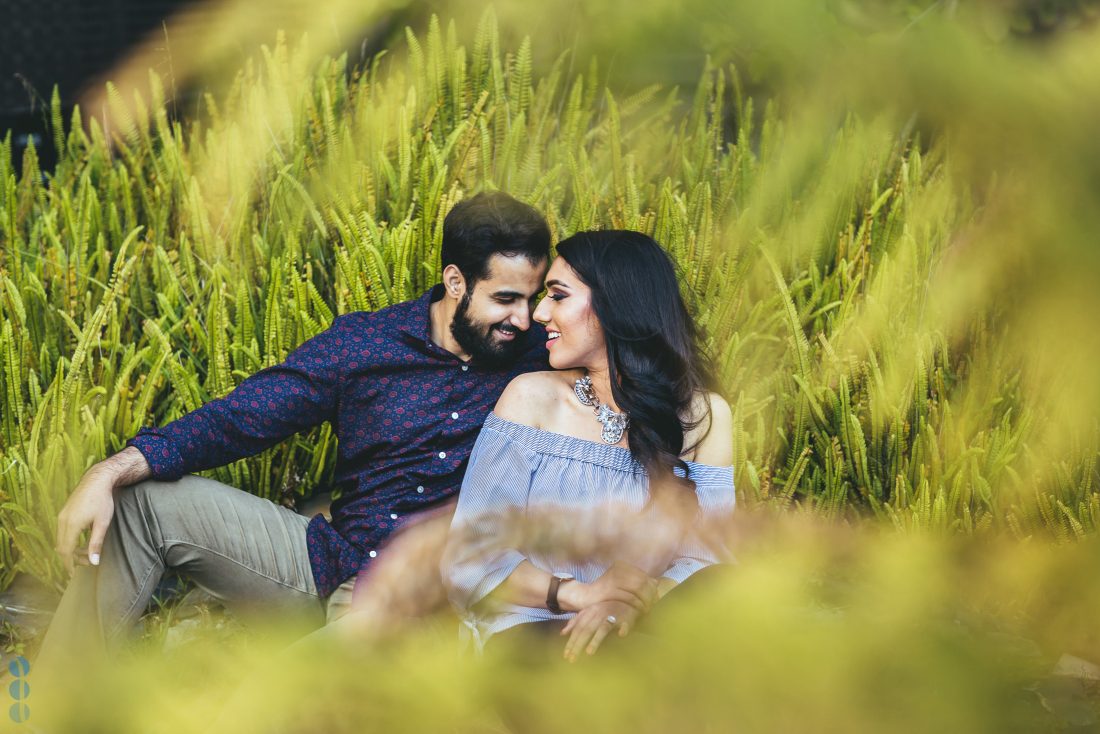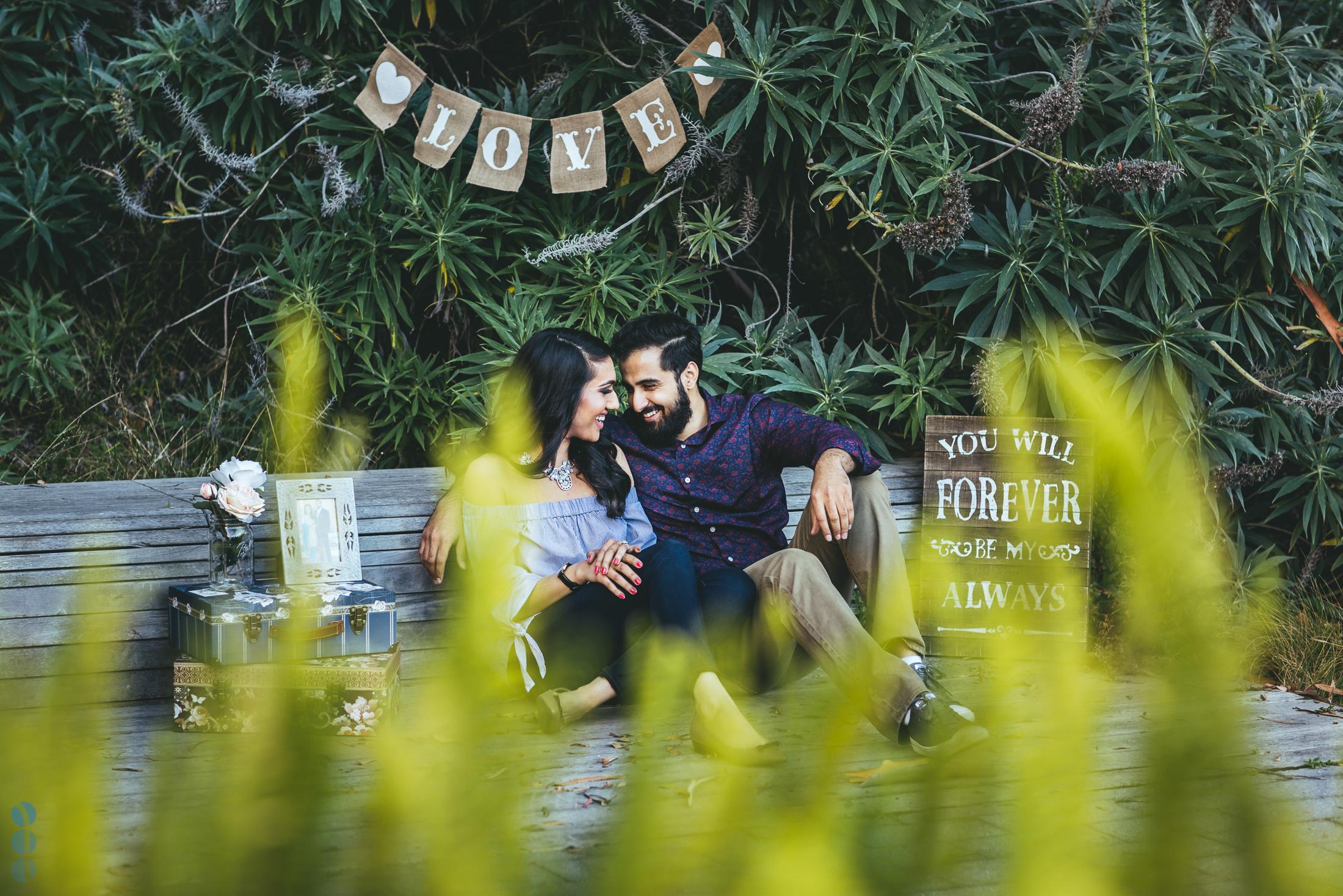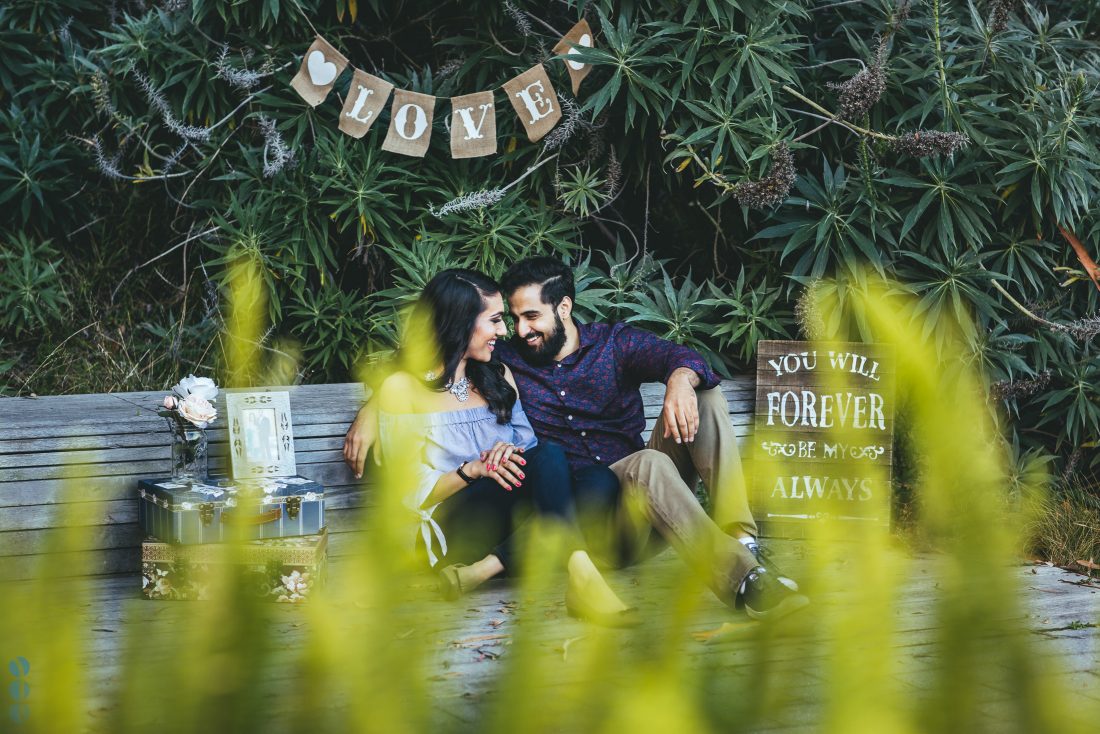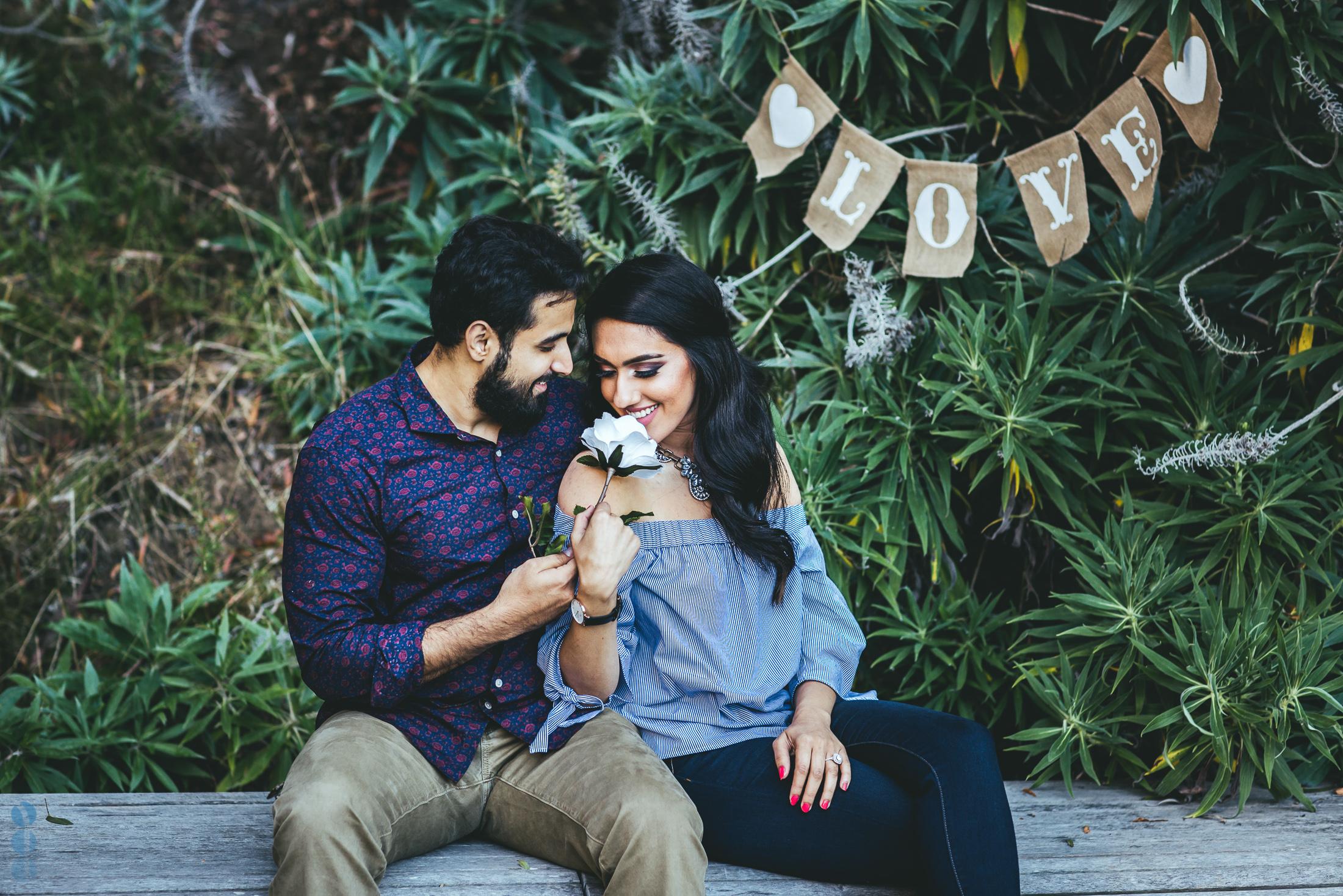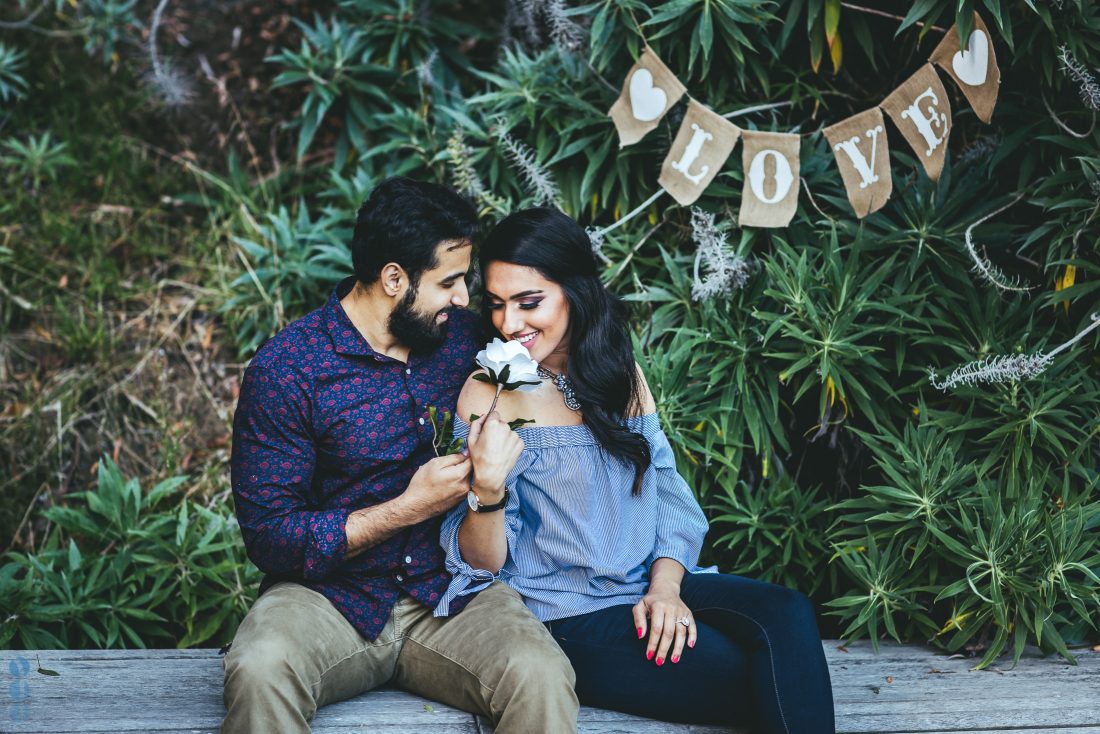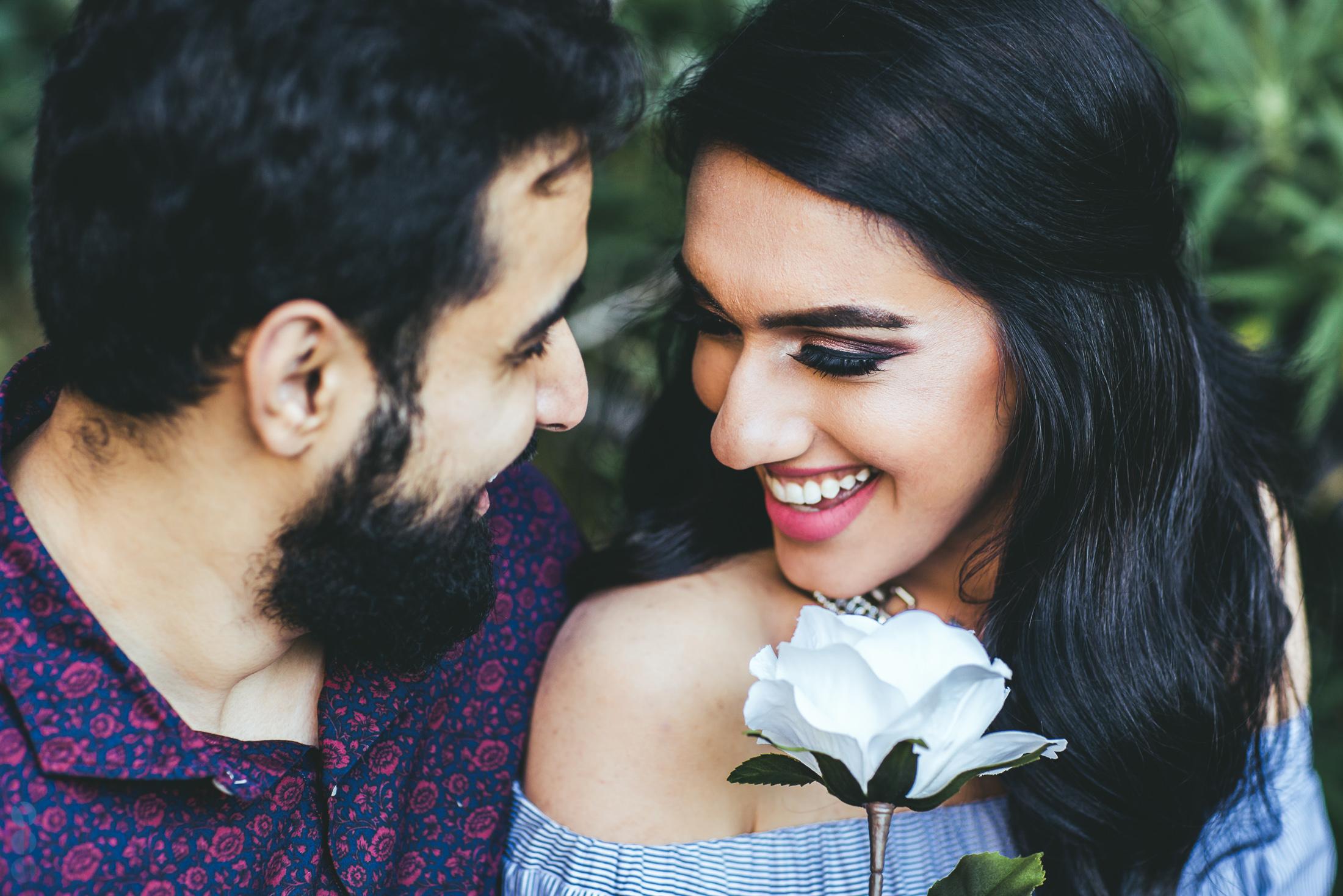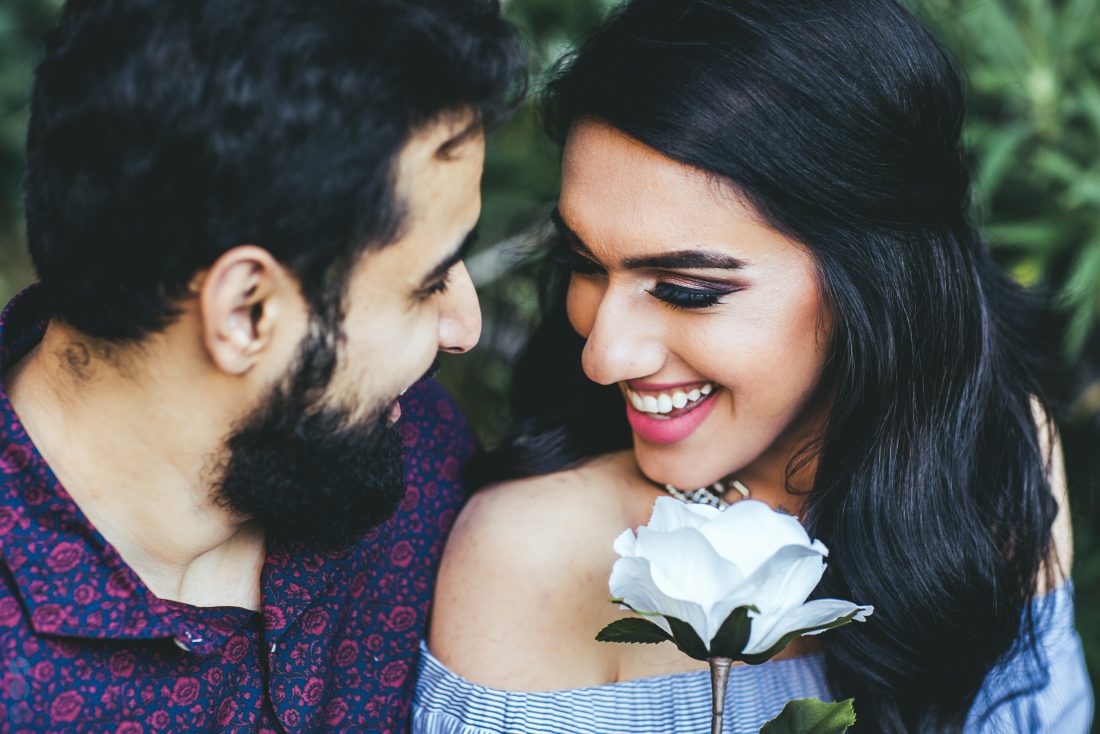 Third stop: The Music Concourse in the Golden Gate Park. The architecture of the concourse makes a grand statement in these engagement photos.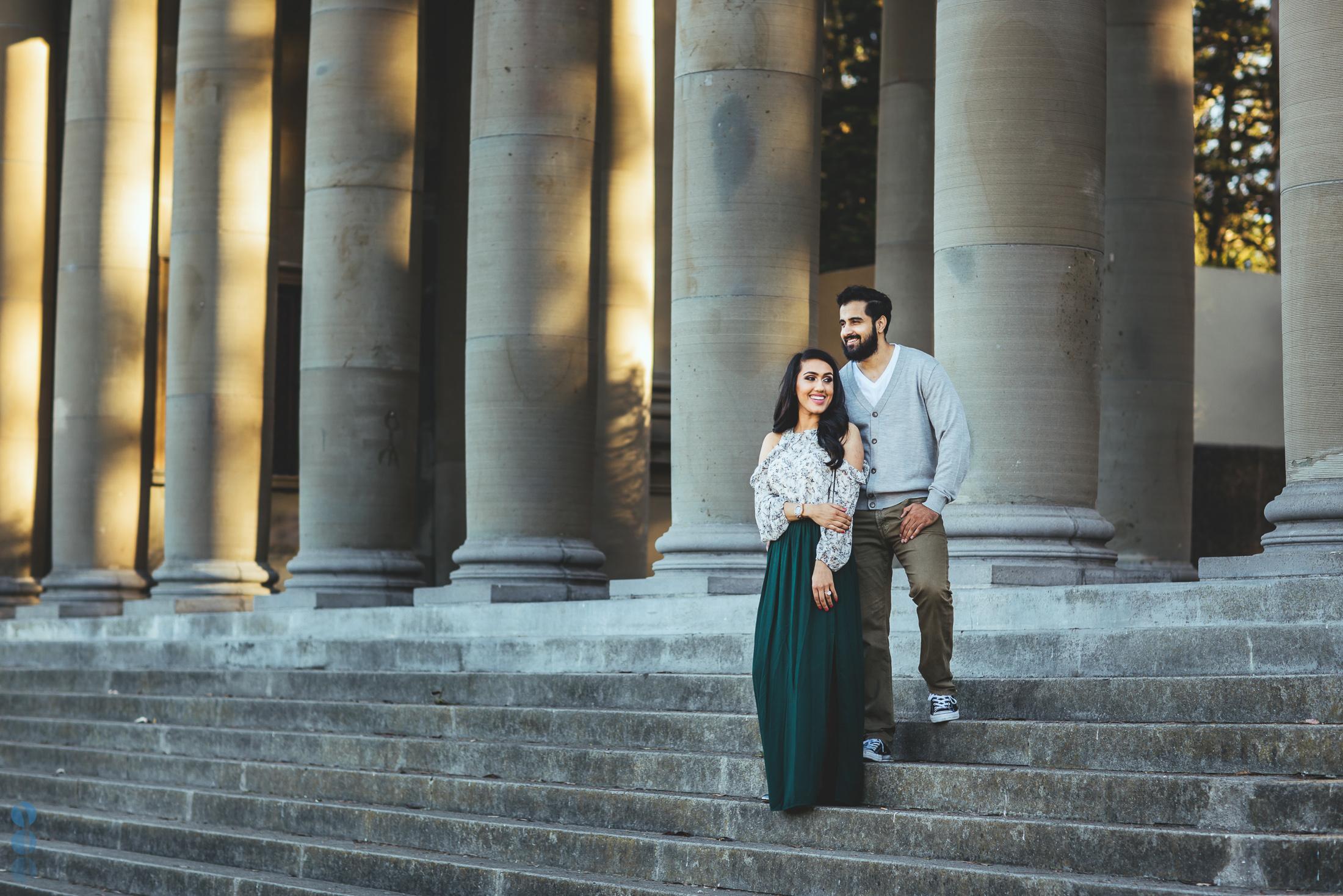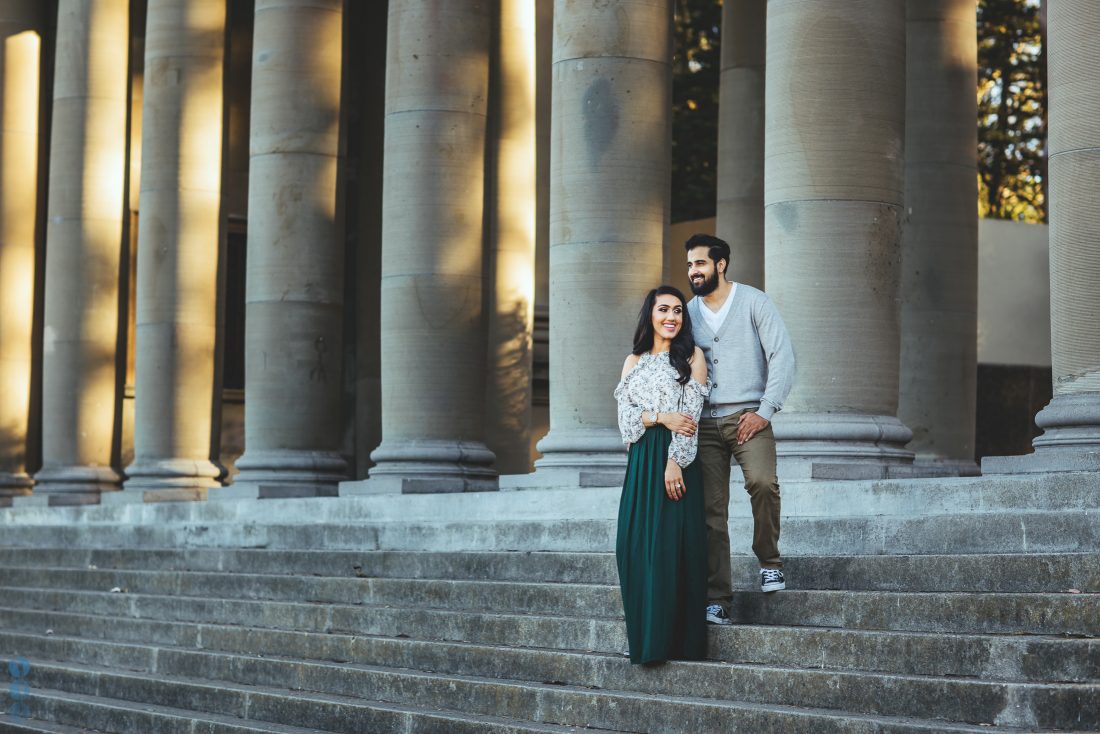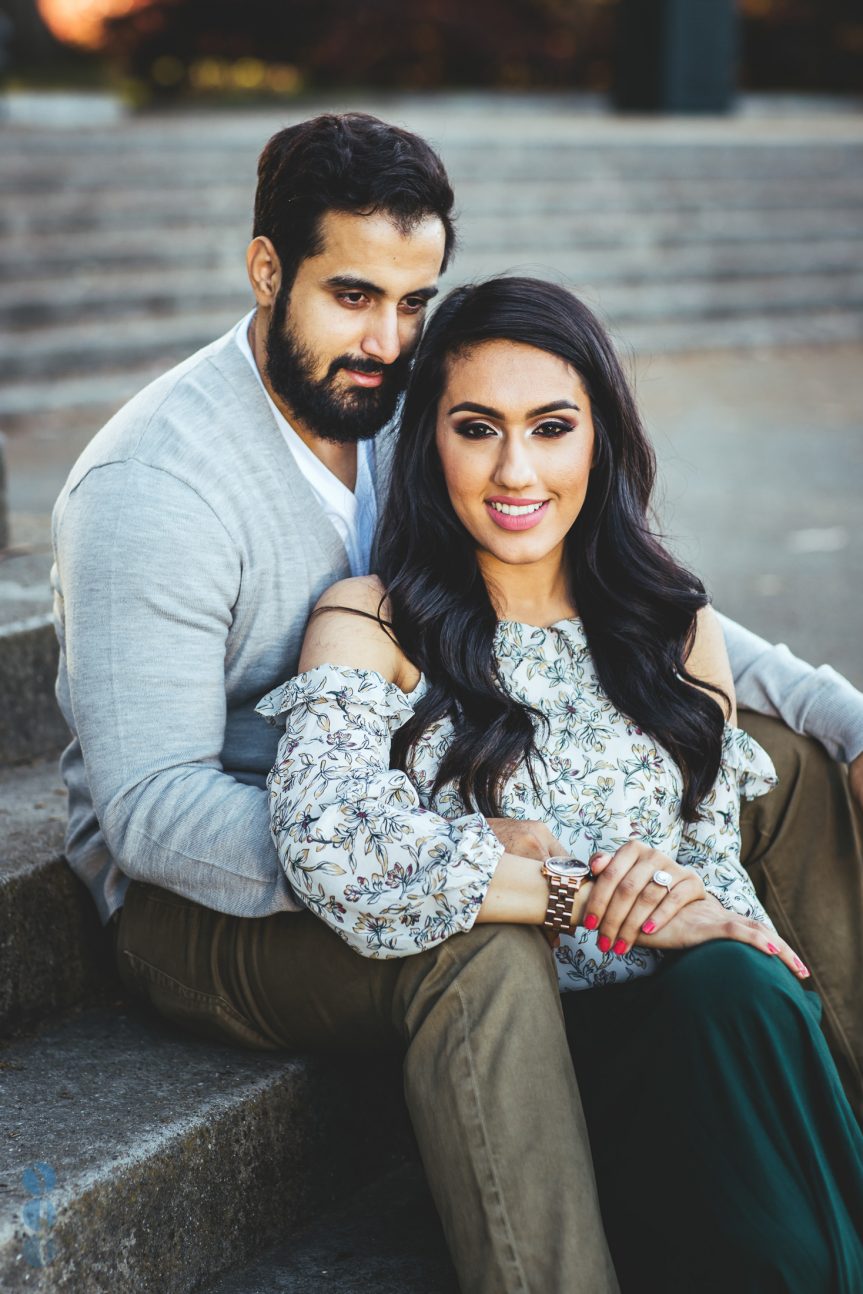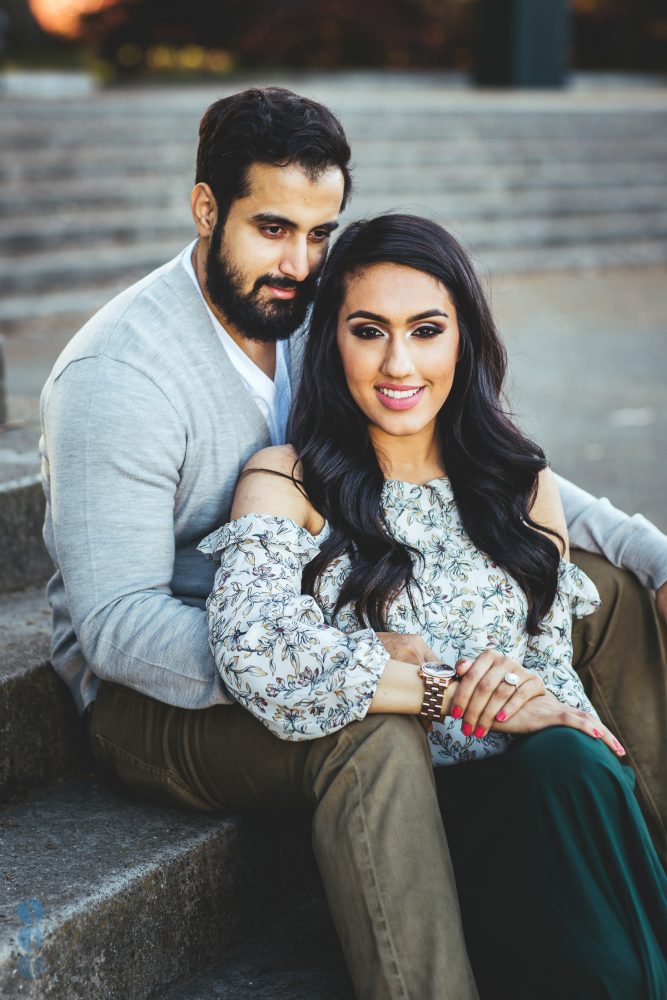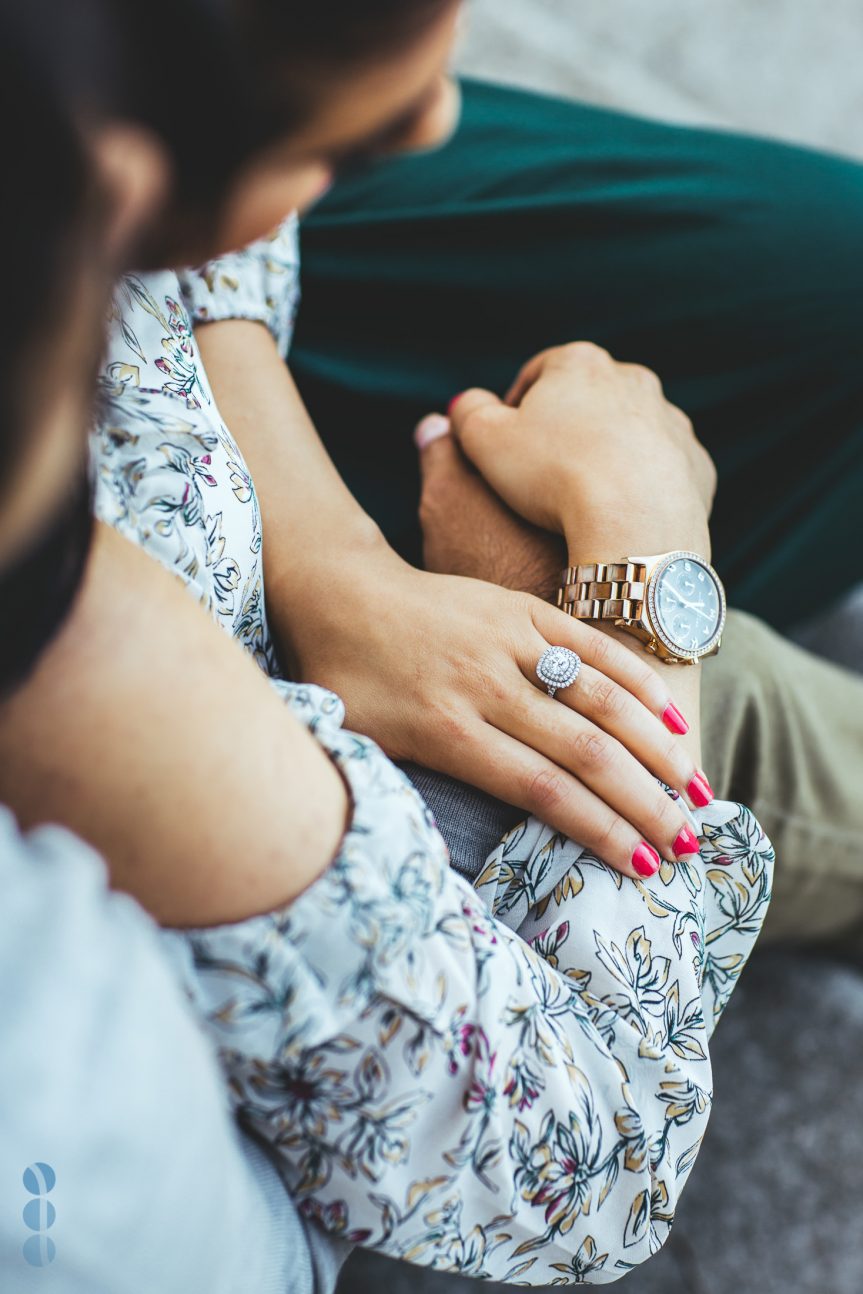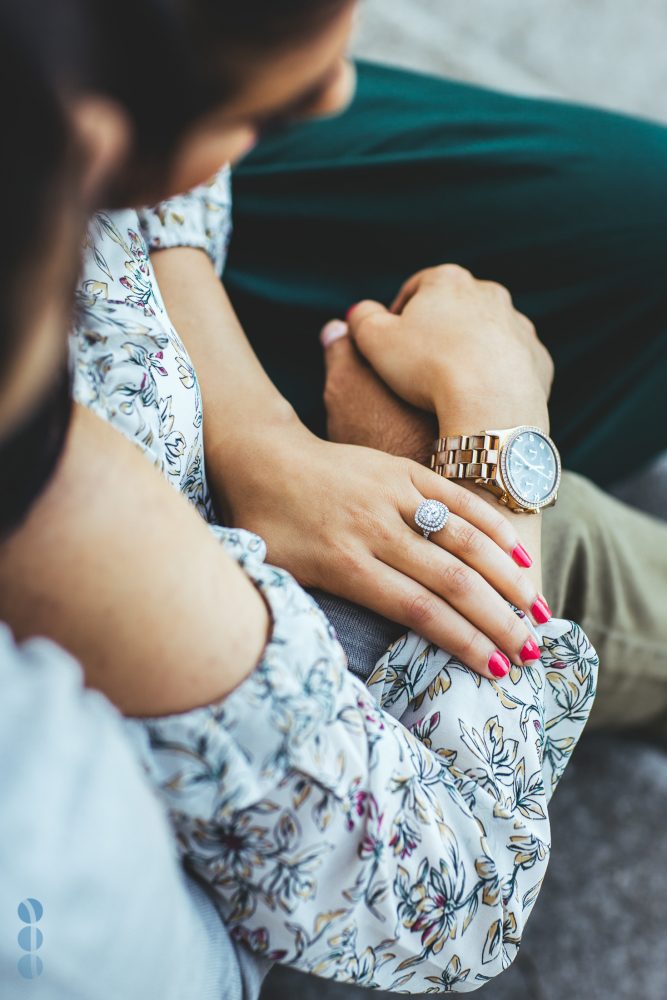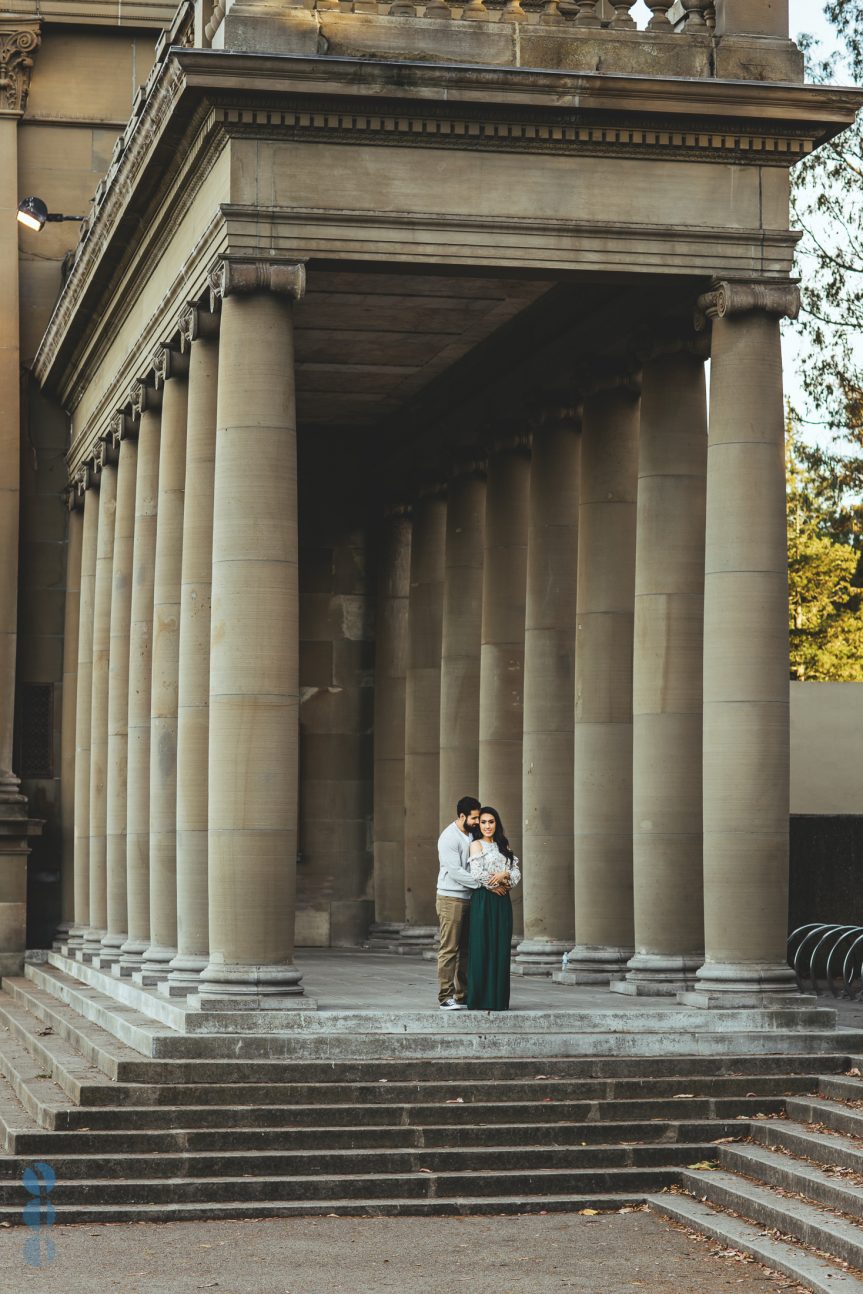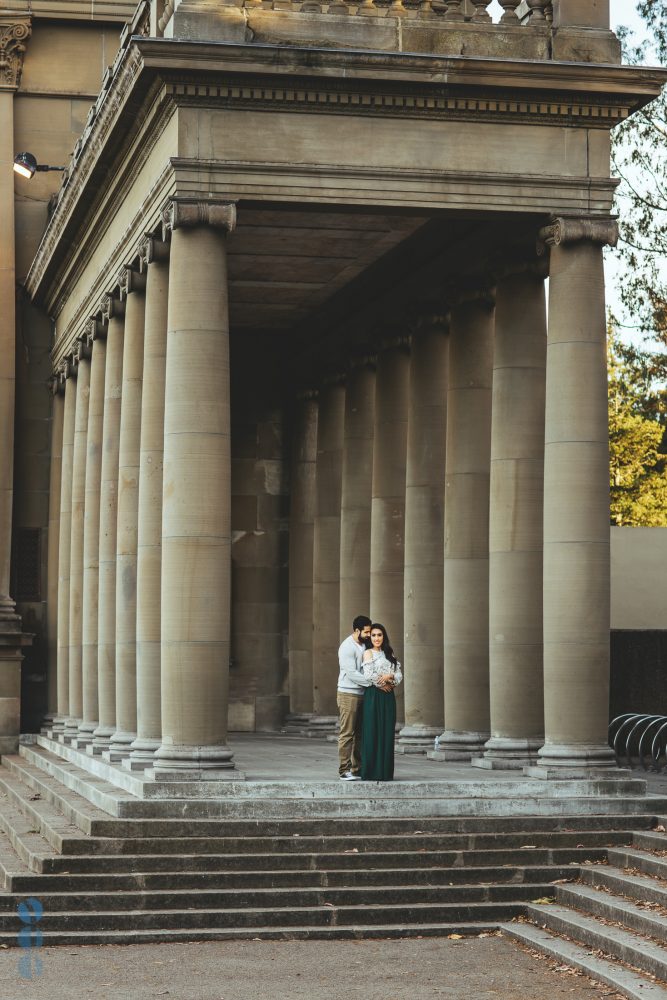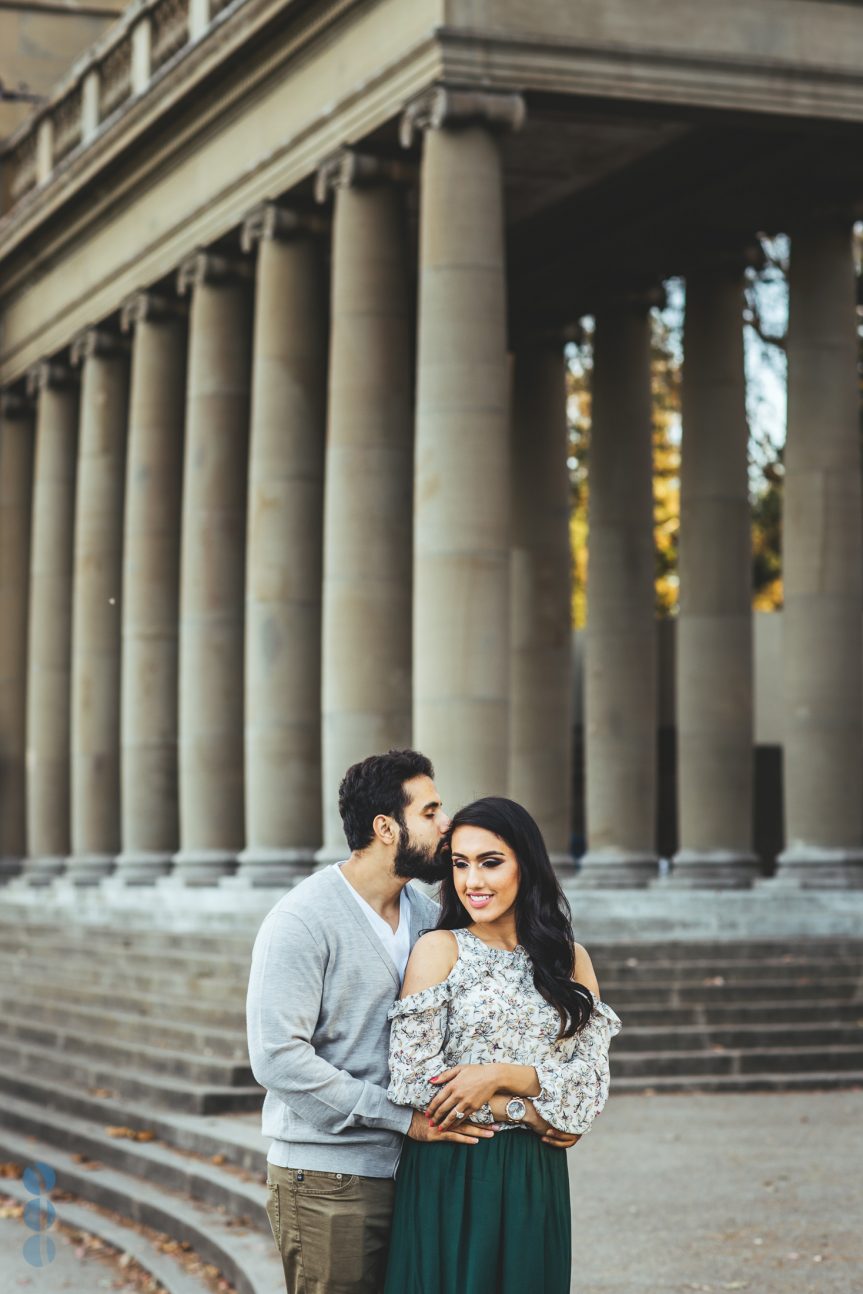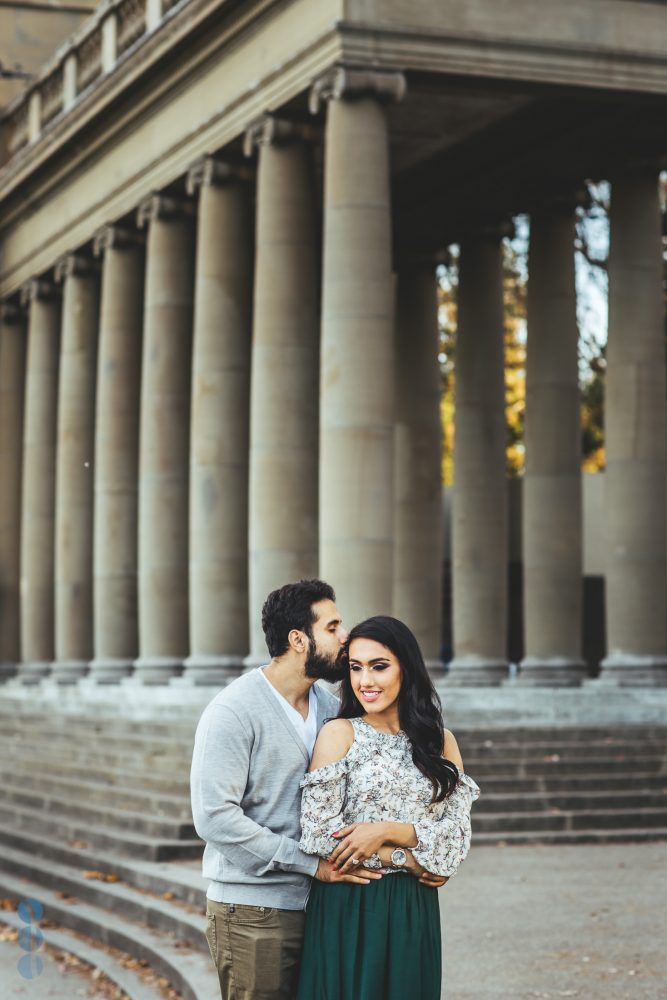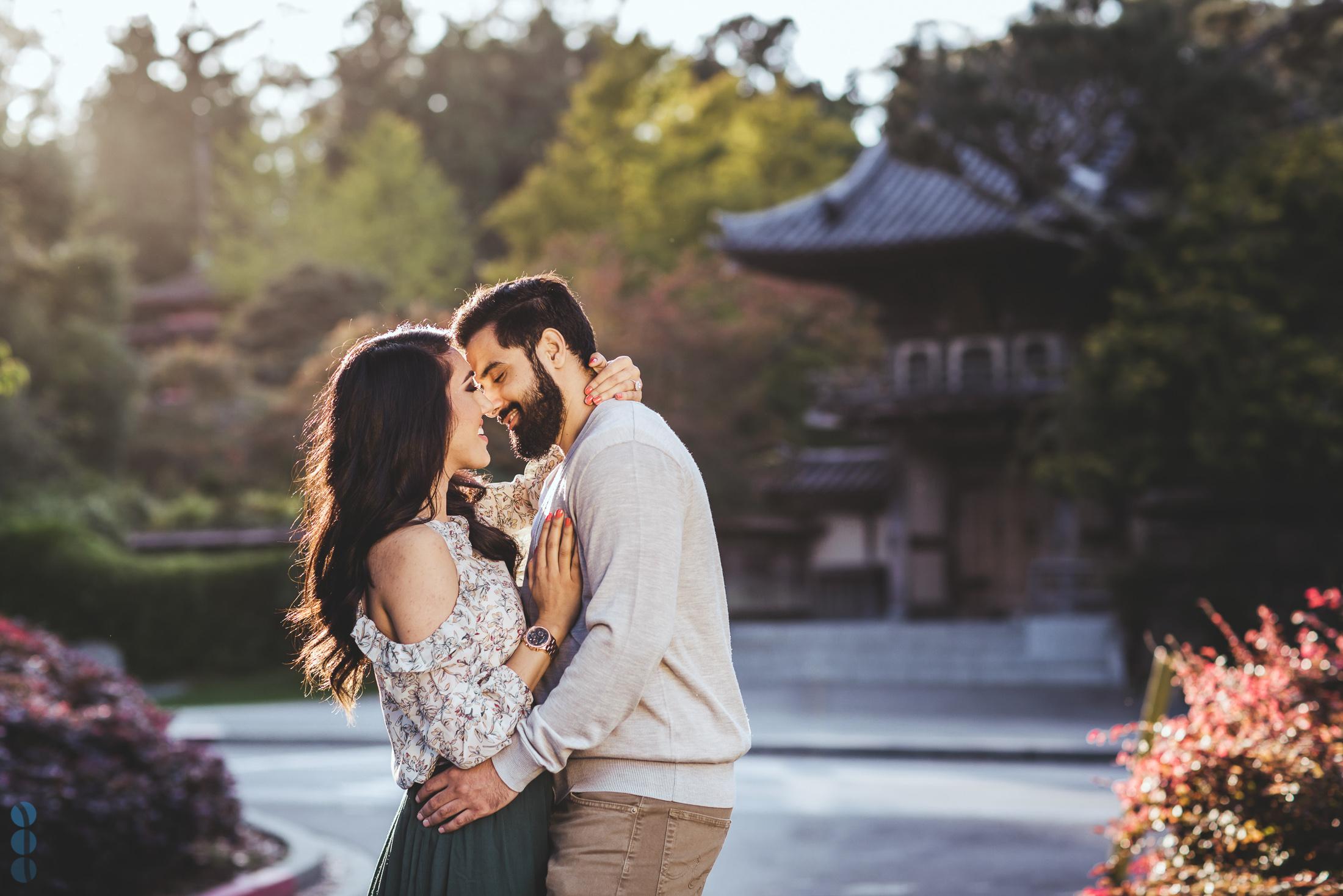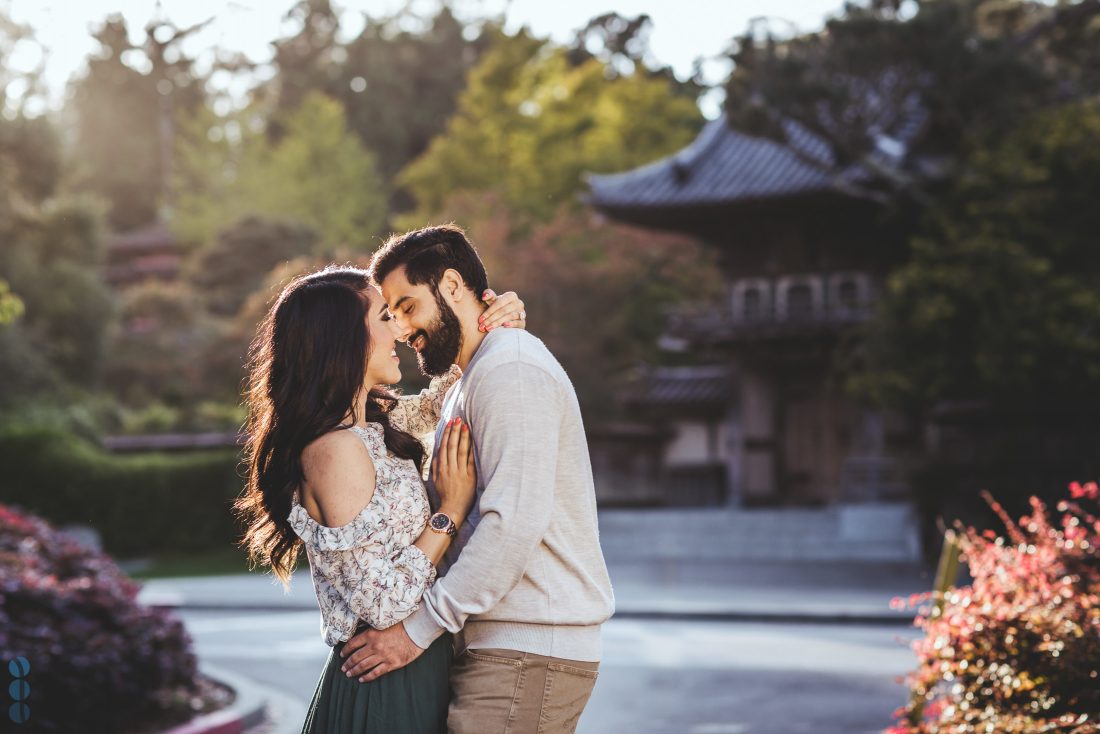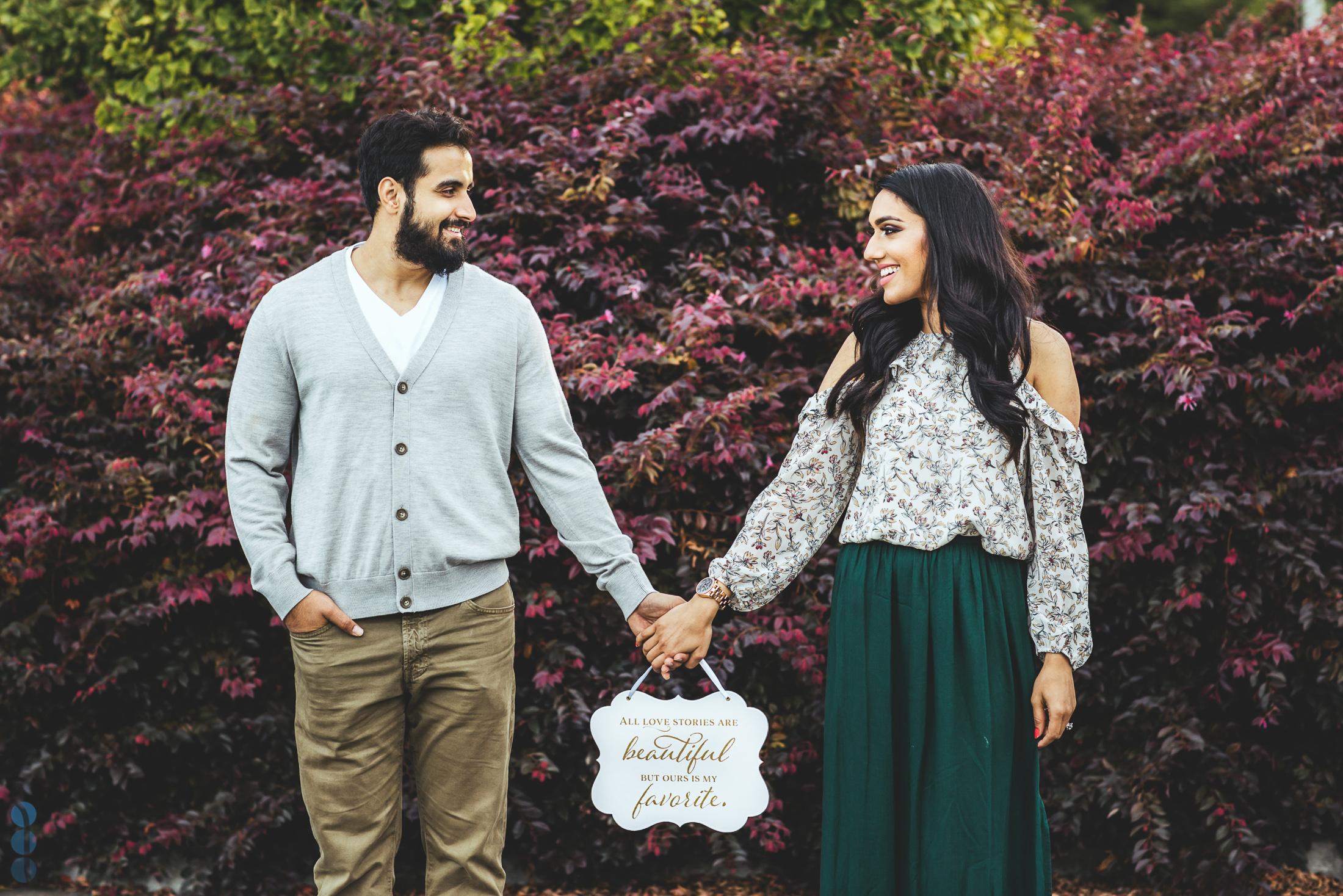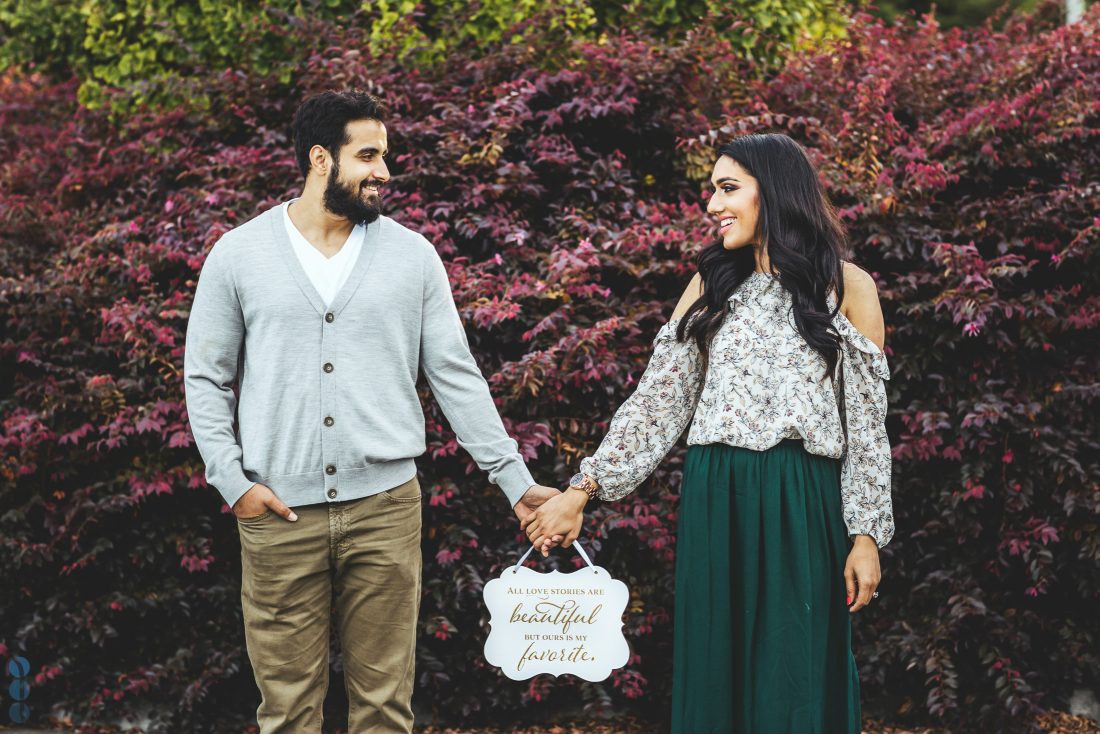 Last stop: A glamorous photoshoot in the night of San Francisco. I love working with off-camera flash to create these stunning and magazine looking images. Off camera flash allows me to have a lot more control over the dynamics and mood of each photo, but of course, it's also a lot more complicated to pull off. However, I do love how these few photos turned out. The couple loved them and I'm sure you will too.