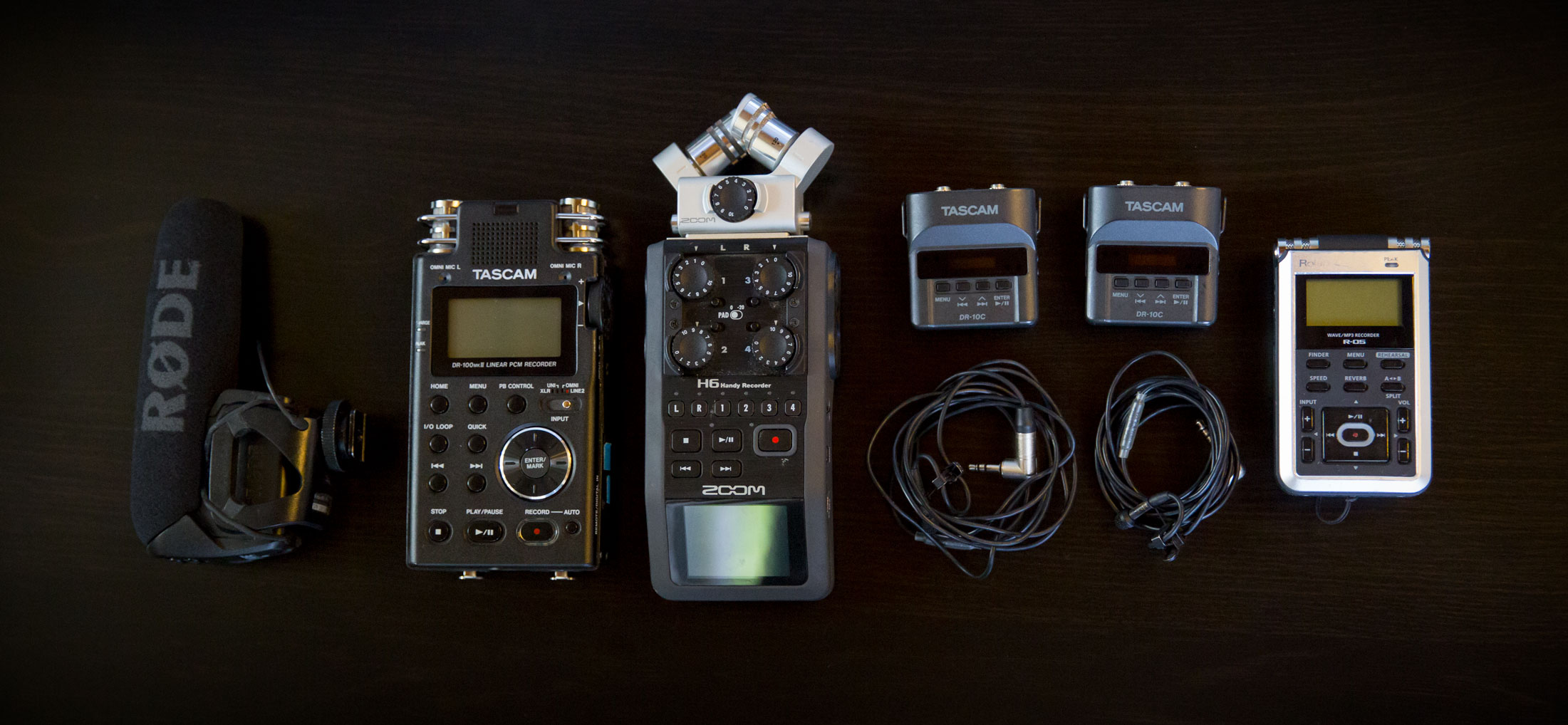 19 Aug

The Art of Capturing Audio on Your Wedding Day

Having a video recording of your wedding is important but what's the video without audio! It's nice to look at your wedding video and hear beautiful background music, but having clean audio from your vows, speeches and other precious moments elevates your wedding video to another level; it transforms your wedding video to a professional wedding film. The extra attention we give audio at each and every wedding allows you to relive those moments over and over again. To begin, let's check out this video.

So… how do we record such perfect audio at your wedding? This post may be a bit technical, however, making sure we capture your wedding audio should be technical (there are also some wedding videography tips in the "technical bit 101" sections for the wedding videographers that visit our website for tips for wedding videography).
4 ways we capture clear audio at your wedding
1. The Groom and Officiant are mic'd up
Yep. We put the folks closest to the action to work. We just can't rely on the [cheap] wireless microphone systems provided for the ceremony by the DJ or band. So, we take matters into our own hands and mic both the groom and officiant with the best lapel mics. The officiant's mic will capture his voice while the groom's mic is positioned to capture the voice of the bride and his own. We want to ensure all parts of the vows are captured so that in a few months, there is no confusion about who promised to take out the trash.
Technical Bit 101: We use two Tascam DR-10c audio recorders with Sanken COS-11D omnidirectional lavalier microphones (my personal favorite). As a side note, we discontinued using wireless microphones systems in 2015 (they simply weren't reliable).
2. We grab an audio feed from the DJ's mixer & loudspeaker
Who knew the DJ was useful for the video guys? Well, we want to make sure all of our resources are used so as a backup, we tap into the DJ audio mixer to capture your wedding audio. Most times, this works; however, there have been times that this method didn't work (or we weren't allowed to tap into the system since Big Brother was already there.). In that case, we rely on the mic'd up folks to be our minions and they capture the crisp audio on their mics. Another option we have worked with is taking a feed from an available output from a loudspeaker. (Literally, the big, black speaker that blares the sound up front. Cool, right?) This is essentially the same recording as directly from the DJ's mixer. With these 2 options, we capture the most complete audio recording from the wedding ceremony and reception.
Technical Bit 101: We use a Tascam DR-100mkII recorder and take the "tape-out" output (red and white output) from the mixer. This recording is exactly what everyone hears at the ceremony. Just a tip, you have to use professional audio cables. DJ's will be more willing to give you their line-out audio feed if they see good gear and good audio cables. They just take you more seriously, you know?
To tap into a loudspeaker, I use a Roland R-05 with a XLR Female to 3.5mm Stereo Cable plugged into the LINE-IN input of the recorder.
3. We get an audio feed from the wireless microphone receiver
As a second backup (if the wedding DJ and/or sound "guy" allows), we ask the DJ to use available outputs directly from any wireless microphones that are used throughout your event. Taking this output will not interfere with any of their wireless signals the DJ is relying on. We typically prefer to use this audio recording in the wedding films as it gives us the cleanest recording without any effects and/or background music and allows us to add vows, speeches and toasts into our films that sound clean and crisp.
Technical Bit 101: We look for available outputs on the DJ's wireless audio receivers. The DJ will usually be using the XLR outputs for their mixer, so we ask to plug into the available INST/AUX outputs (circled in red in the image below). We use a Zoom H6N recorder for this because it has multiple channels we can record. Many times, there are 2 or more wireless microphones and we need to be able to record all wireless microphones into individual audio tracks. This provides the cleanest audio and also the most flexibility to create the best quality wedding film.
Technical Bit 102: Sometimes, theses wireless microphones receivers only have one XLR output and it will be used obviously by the DJ (or audio engineer). To allow us to record a clean audio feed of just the microphones, we have a XLR Y splitters adapter ready for this. DJ's are less likely to allow you to unplug the XLR cables and add a splitter in between, but we have talked  many DJ's into allowing us to do that and we have had no issues with this approach. Be careful when unplugging (especially at the end of the night) so there is no "crack" – ask the DJ to mute that signal temporarily so you can unplug the splitter and plug his direct XLR cable into the receiver. 
4. We record with the mic inside our camera
Go figure, right? But what you might not know is that the audio recording from the camera is best used when capturing atmospherical sounds, like all the laughter and clapping during the maid of honor's retelling of those embarrassing stories with the bride. That outlet gives the audio a slight pop. This sound doesn't need to be the best quality, but we do need some of it. Many times, we include this background audio in the wedding film. Essentially, we don't want to burden every guest with a lapel mic so we take the general sound from this recording method.
Technical Bit 101: We use a Rode VideoMic Pro for many of the morning preparation audio, but for ceremonies and receptions, we found very little use for them as we are using camera audio only for atmosphere sounds. So we strip our cameras down for ceremonies and reception – keeping our camera setup small.
Personal suggestion for wedding videographers: Have a backpack specifically for all your audio gear. I've been using a small Lowepro backpack to have all my audio gear together. That includes my audio recorders, wires/cables, adapters, attenuators, splitters and memory cards. When I arrive to film your wedding, you can bet that all my gadgets are charged up and ready to go. It also gives me quick access to all of my adapters and splitters since according to Murphy's Law, I need to be as prepared as possible, just in case.
Using these 4 methods to capture clean and crisp wedding audio, we have created wedding films that have perfect audio. With it, a crisp and clear fairy tale is told of two lovebirds. As professional wedding cinematographers, we are blessed to create amazing films that you will enjoy for years to come. As for the audio that we perfectly capture, it will transport you back to that one magical day when you said "I DO!" to the love of your life.
Wanna see more? Keep clicking around and every video on our site will remind you how important clean audio on your big day really is.