15 Apr

Mark & Lynell's Same Day Edit

It was an honor for us to be Mark and Lynelle's wedding cinematographers. We were booked more than 18 months before the wedding and by the time the wedding came, we've gotten to know them so well that we consider them our friends. We worked with them a few times before the wedding, filming their love story and a few more things. Getting to know them on a personal level made me understand again how important it is to know our clients on a personal level and not just a "professional" level. It allows us to be a little bit more involved in the wedding and create a beautiful film. Mark and Lynelle really wanted a Same Day Edit so that the wedding guests can get to know them and their story a little bit more. As a leading Sacramento wedding videography company, we were able to pull that off really well.

We were set to show the Same Day Edit at 8:30pm. I started editing the SDE at 4pm. Around 6:30pm, I was basically done. I've never finished a Same Day Edit that fast! I spent an extra 45 minutes Color Grading and tweaking the Same Day Edit. It was time to show what our team has been working on all day and I was nervous (for no reason). I pressed play and watched the bride and groom tear up from joy and laughter while watching their story. I knew I have created a memory for them and their guests. It was a really humbling experience for me and my team.

I do want to thank the Bride and Groom for giving me the opportunity to create their Wedding Story for them. I would also like to thank my awesome cinema team. Without them, the Same Day Edit would not be possible.

We were also able to grab a few behind the scenes shots during the wedding. Enjoy.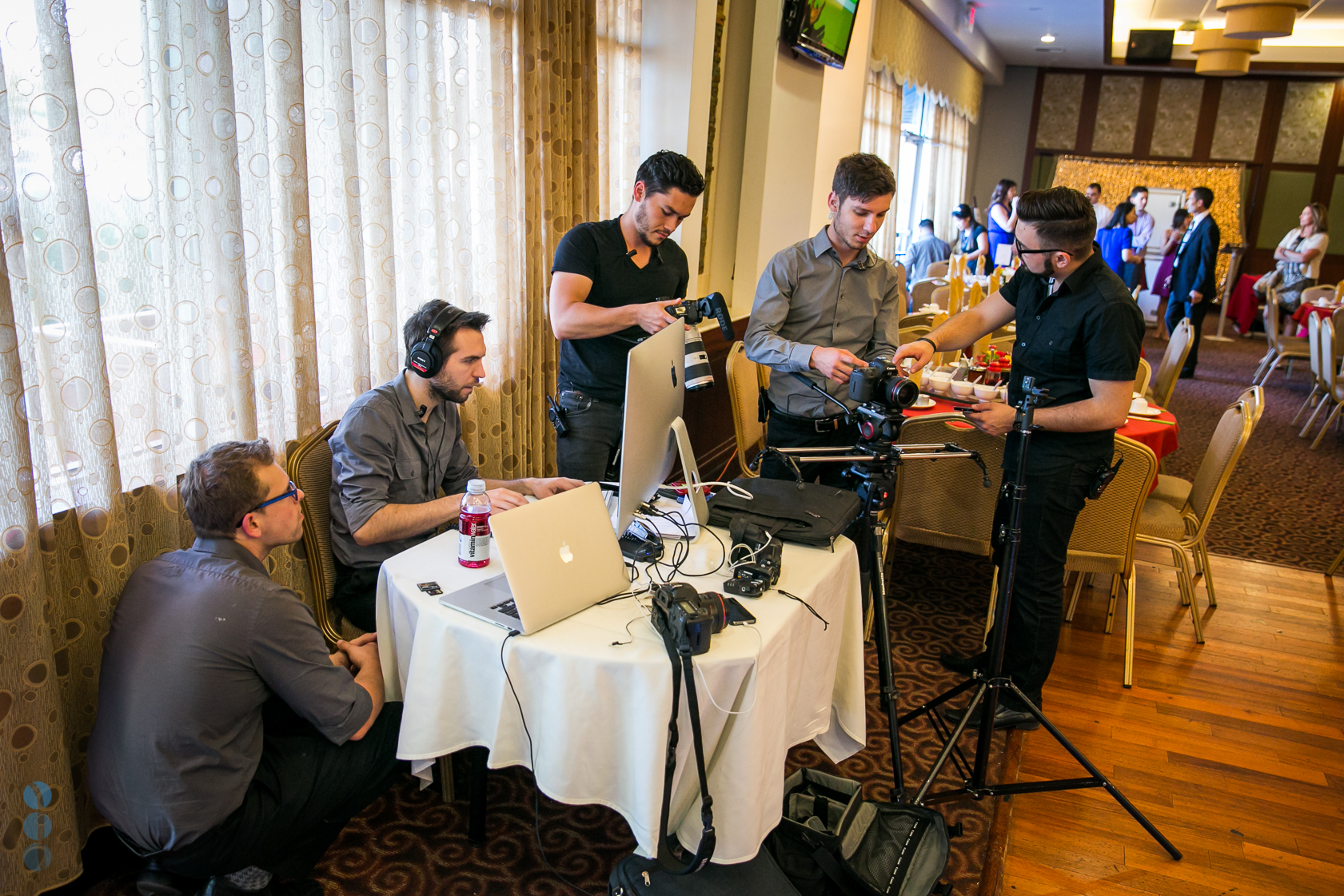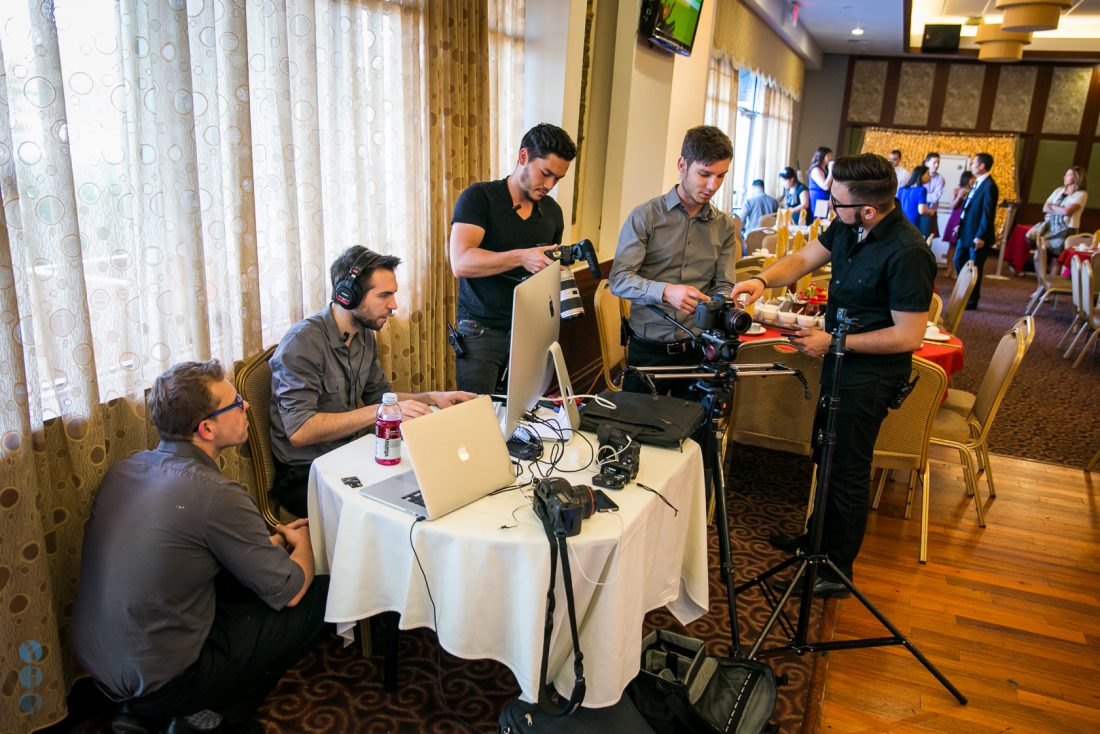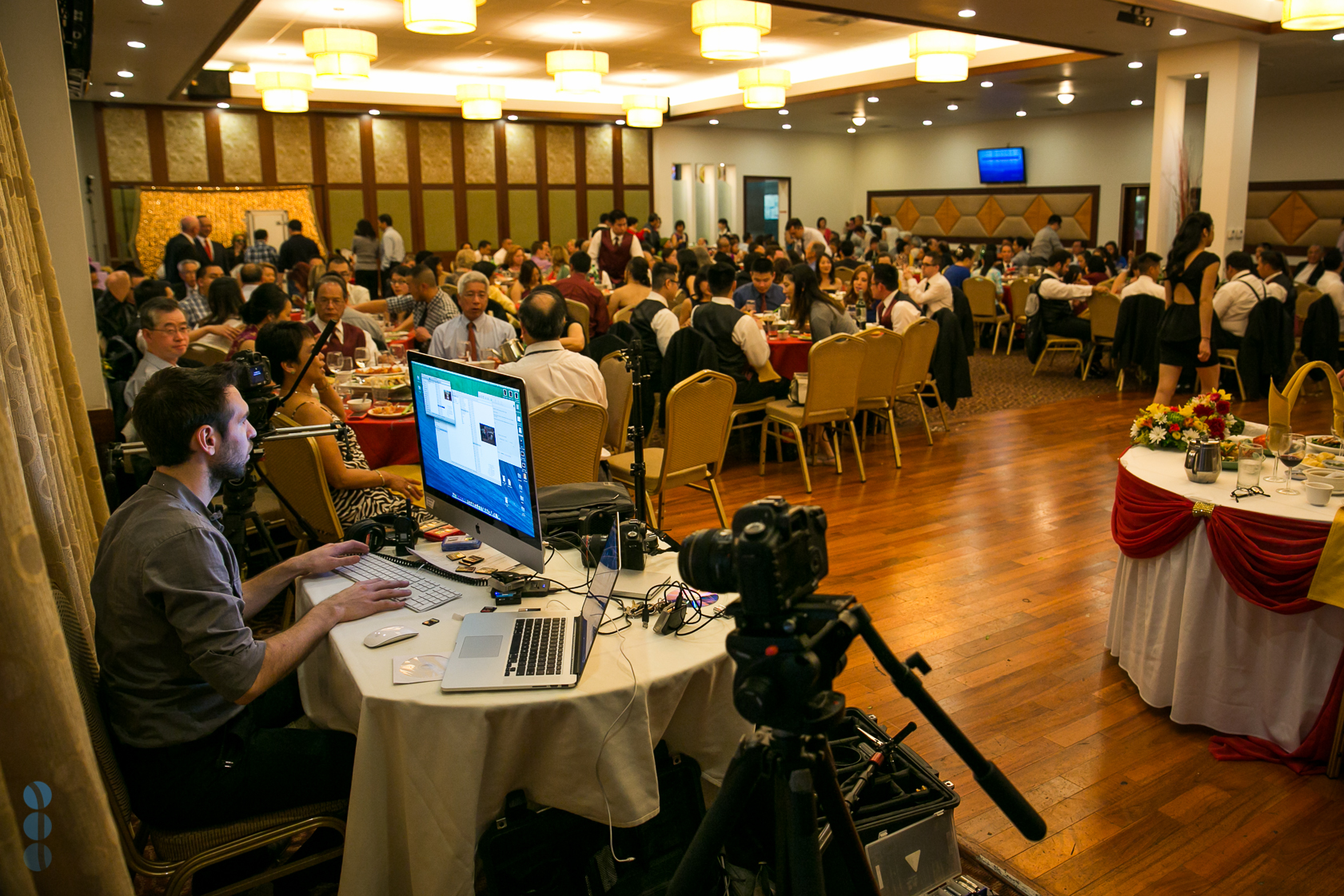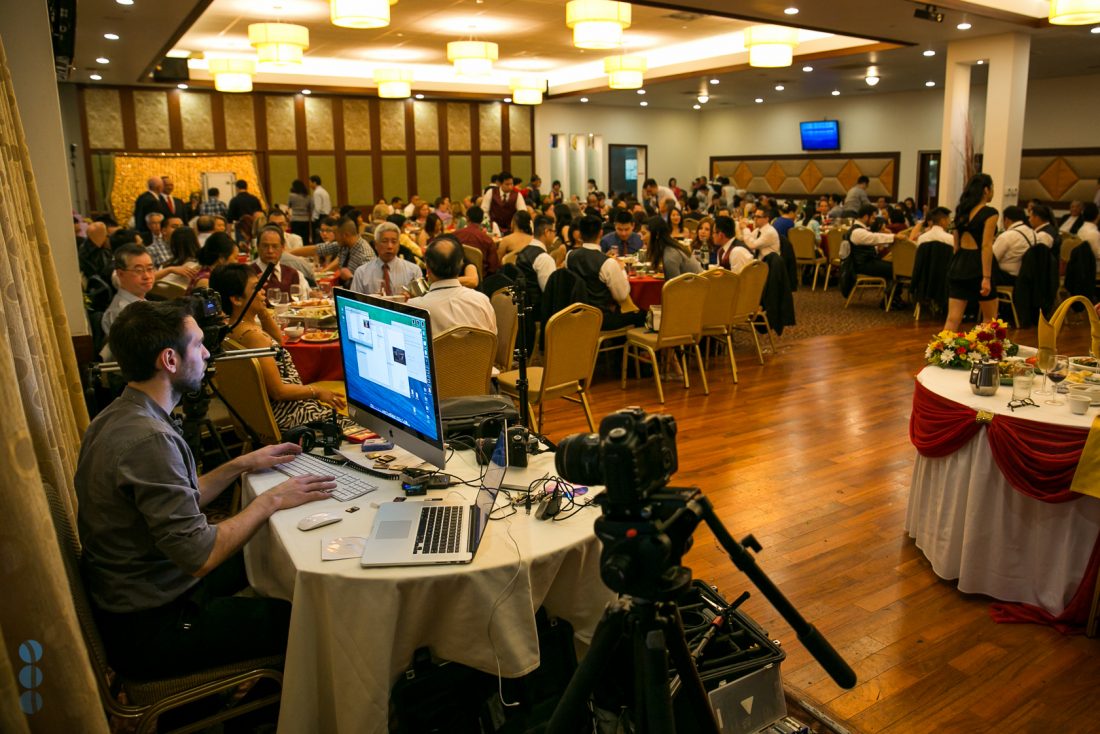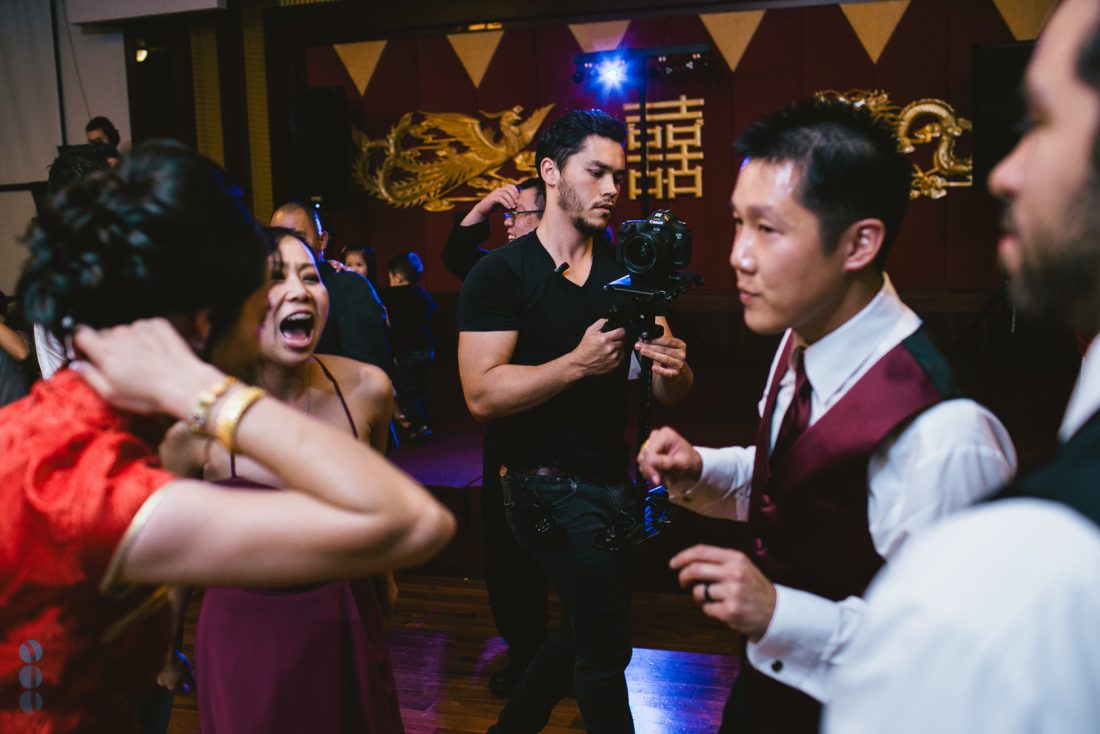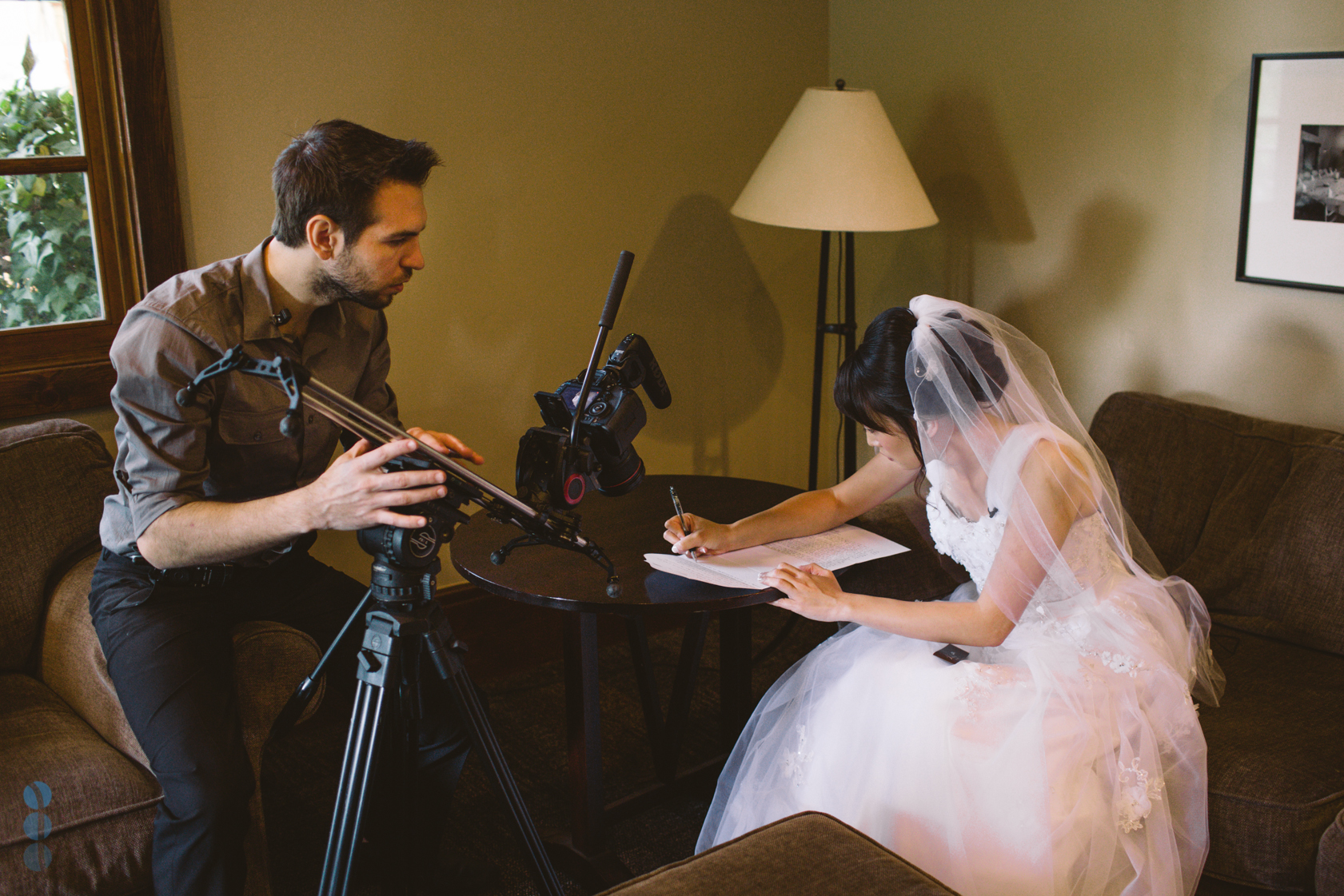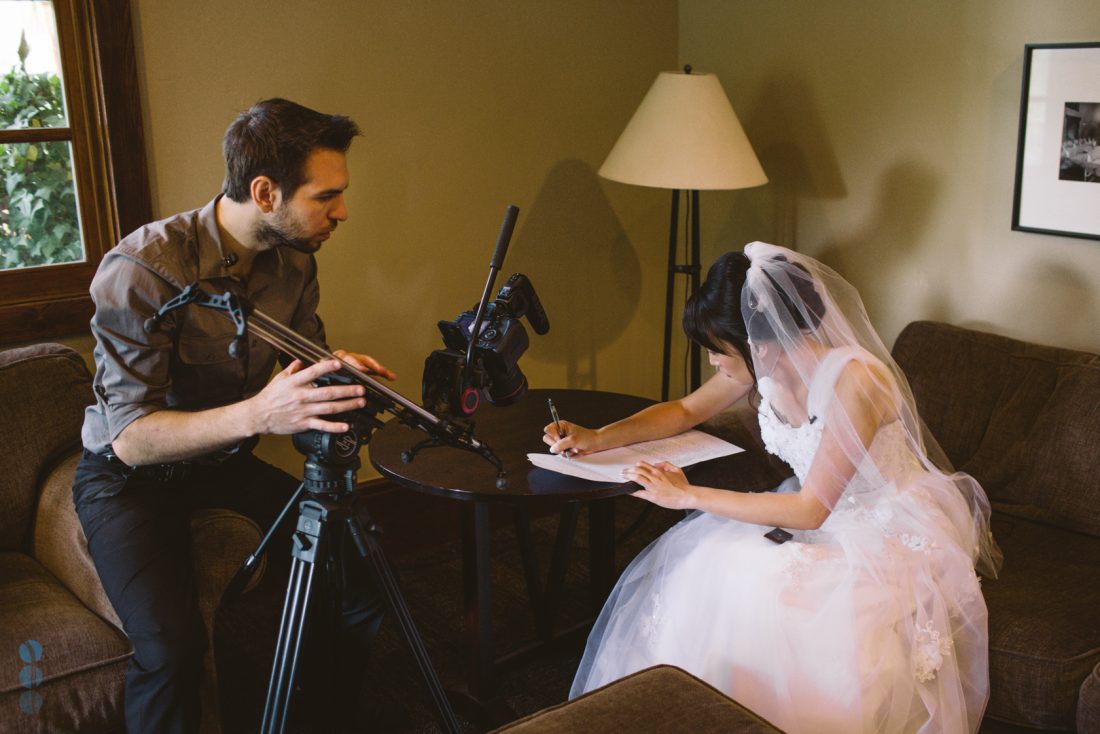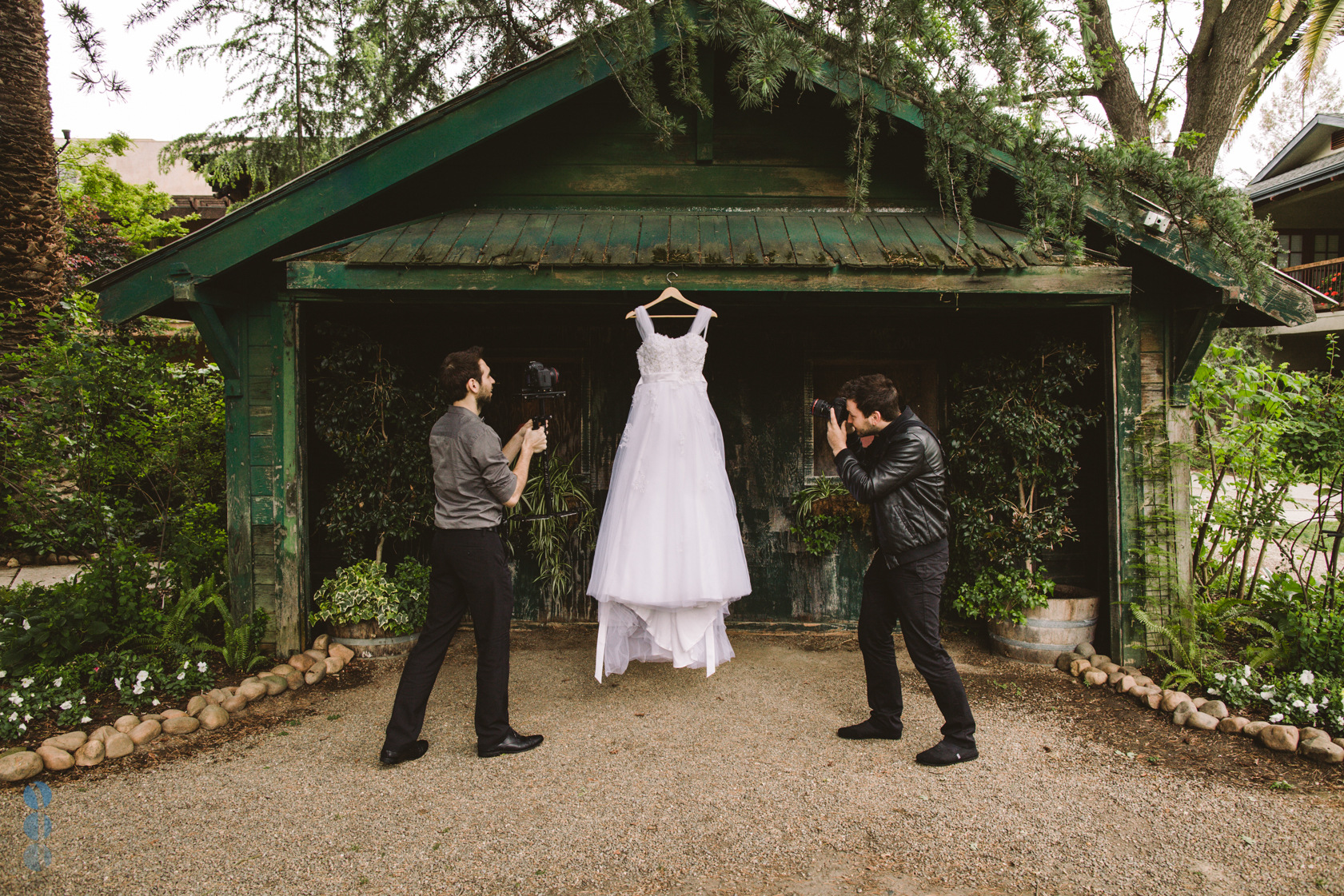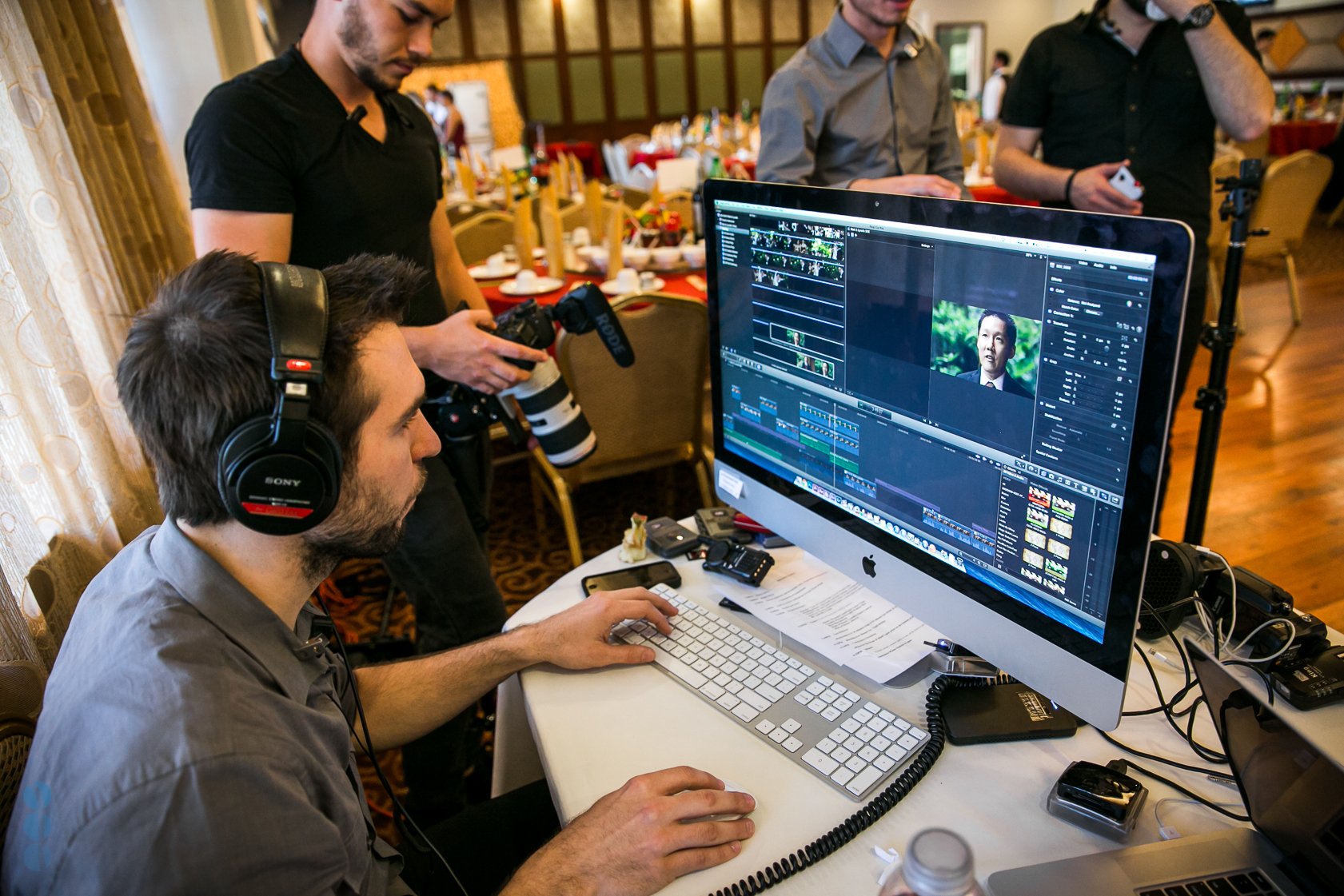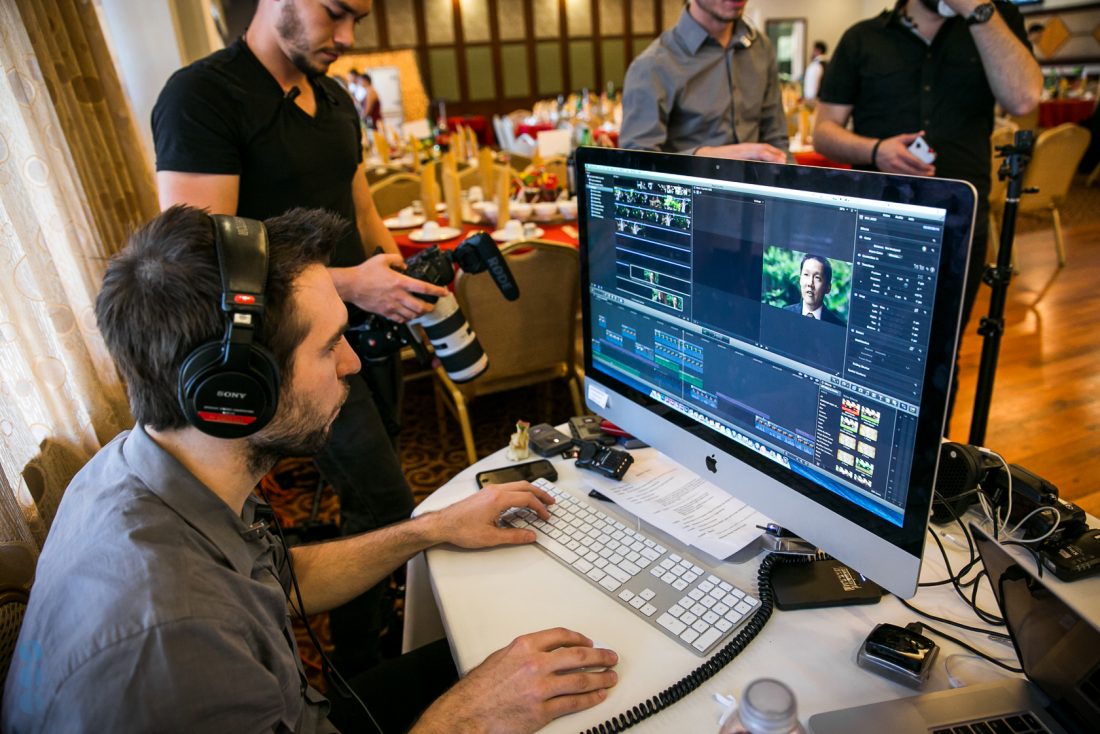 And we were able to grab a reaction shot of the bride when they were watching their Same Day Edit.
Song choices: All I Need Is You, You + Me, You are Mine (Licensed with The Music Bed)
Photography: Aperina Studios
Cinematography: Aperina Studios
Venue: Wine and Roses
Reception Venue: Asian Pearl
Florist: A&M Florist
DJ: Elite Entertainment
String Quartet: Mersonacta Quartet
Lion Dancers: VFW Chung Mei Post 8358 Lion Dance Troupe
We are a Sacramento Wedding Videography company that works creatively, professionally and passionately capturing your wedding day. We tell stories through our wedding films. Let us tell your wedding story!