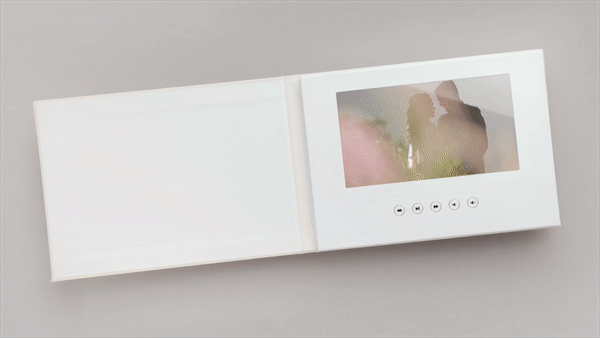 01 Jul

Introducing Wedding Video Books – The Motion Books

Your wedding day has come and gone, and all you have left are just photos and videos to reminisce on those sweet moments you wish you could relive once again. 

Photos have their home in a photo album. But what about your cherished wedding film? Keeping it jumbled together with other files and documents on your hard drive or computer just doesn't seem right. Your wedding video deserves to be on display, like a valued heirloom in your home. It must also be easily accessible and available to enjoy whenever and wherever you want. 

For these reasons, Aperina Studios has partnered with The Motion Books to deliver your wedding film in an exciting and innovative way.

With The Motion Books video books, you can now relive your special day with just a turn of a page. The Motion Books are the ultimate wedding video album that serves as a time capsule of your wedding day, and a treasured heirloom that you'll want to share with all your family and friends.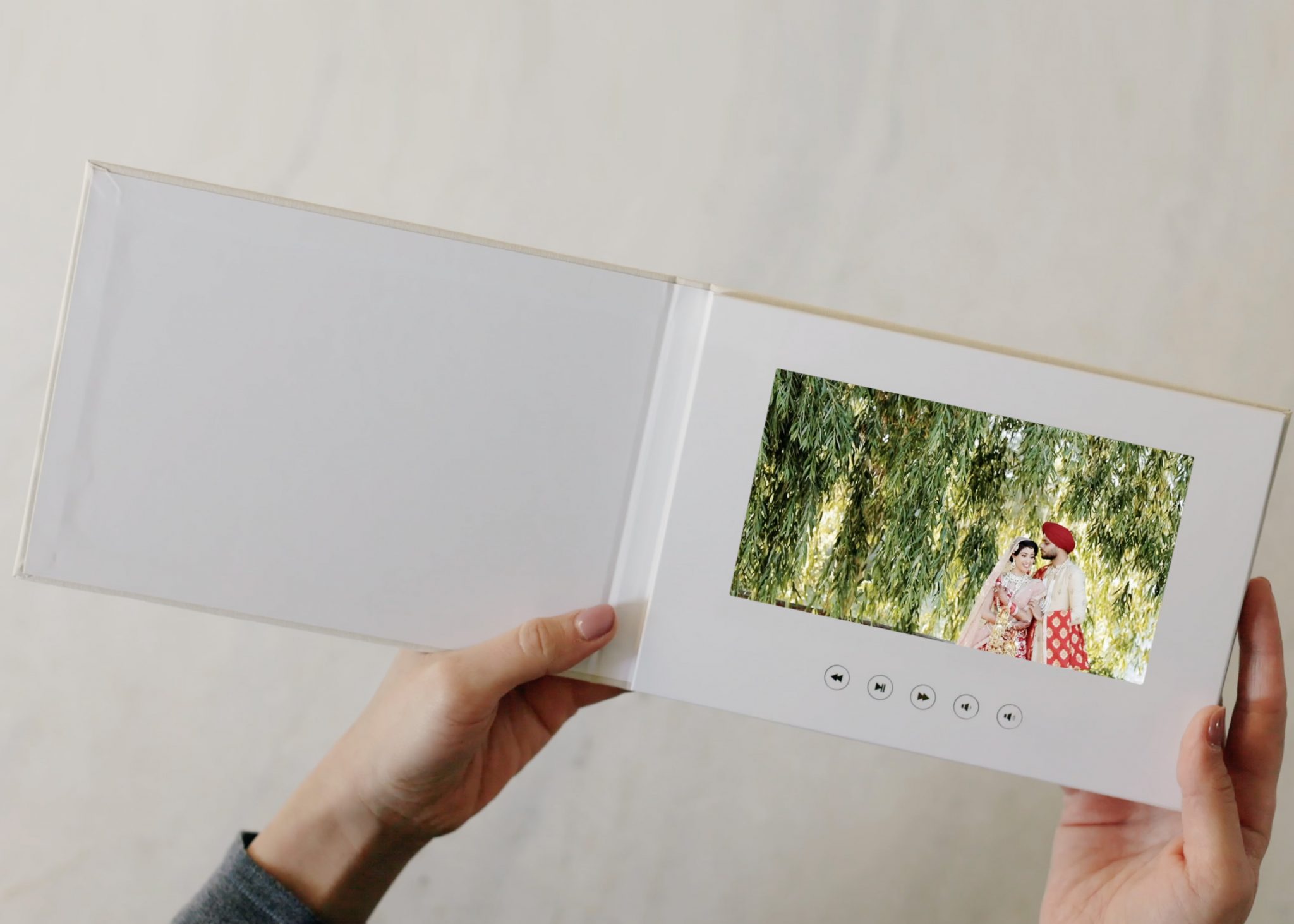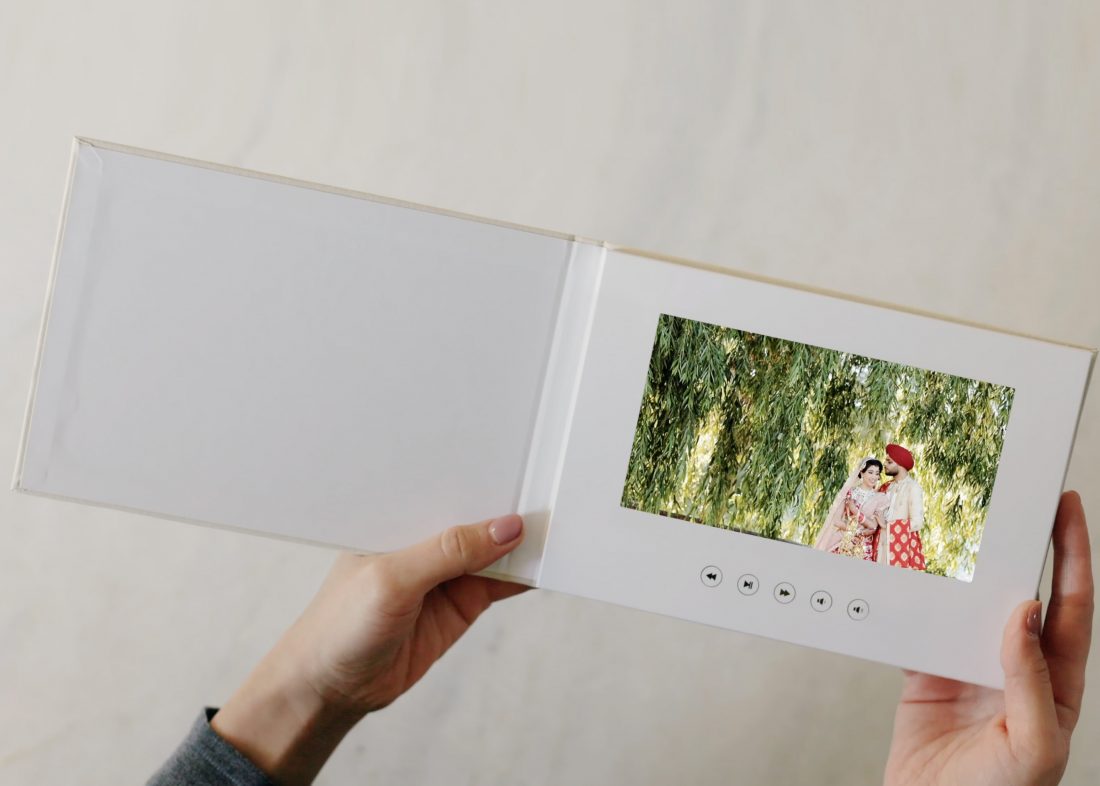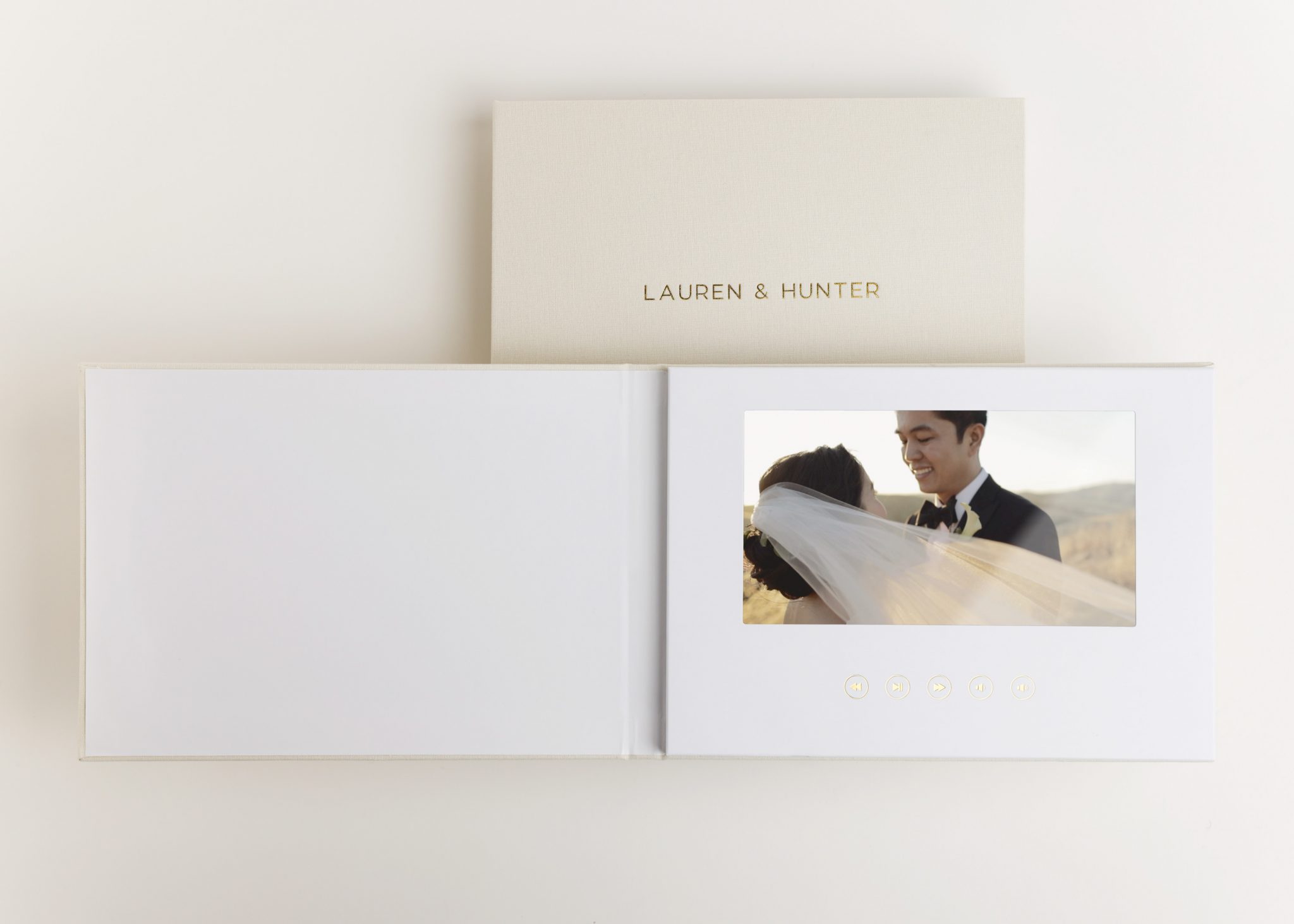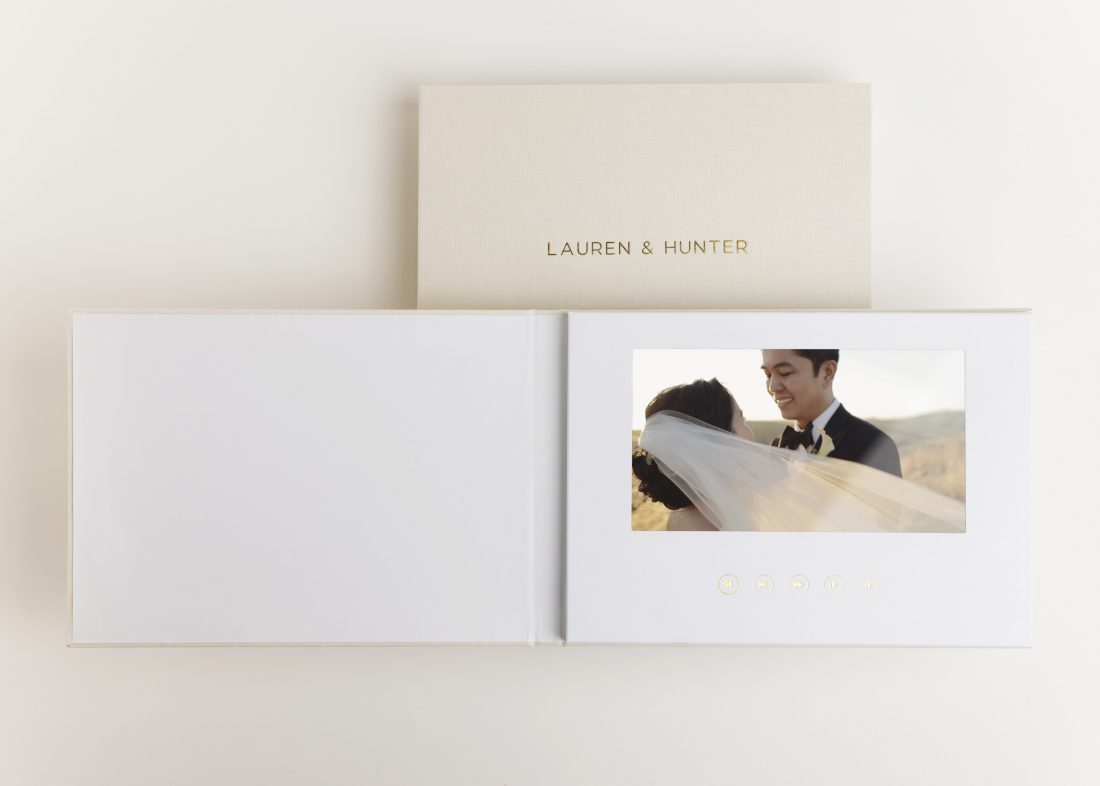 What are The Motion Books?
In the simplest terms, The Motion Books are physical books that play your wedding film right when you open it. This one-of-a-kind wedding video book opens up an entire experience of emotions, excitement and romance. 
Beautifully bound in linen, your wedding video book will be the matter of the moment at your next family gathering or event. Display it in your home alongside your wedding photo album and it'll surely serve as the perfect coffee table book, ready to be enjoyed at your convenience. Make it uniquely yours by personalizing your video book with your names (or any special title you like) or choose from one of the gorgeous gold-foiled designs. 
The Motion Books video books are not only beautiful and timelessly designed, they are easy to use from the youngest to the oldest of age. Which makes them an excellent gift for parents, grandparents, or anyone else you would like to share your special day with. 
Additional key features of The Motion Books include:
gorgeous 7" IPS display
4GB of onboard memory
rechargeable battery that lasts about 4 hours between charges
built-in audio
easy drag and drop video uploading
compatible with both video and photo files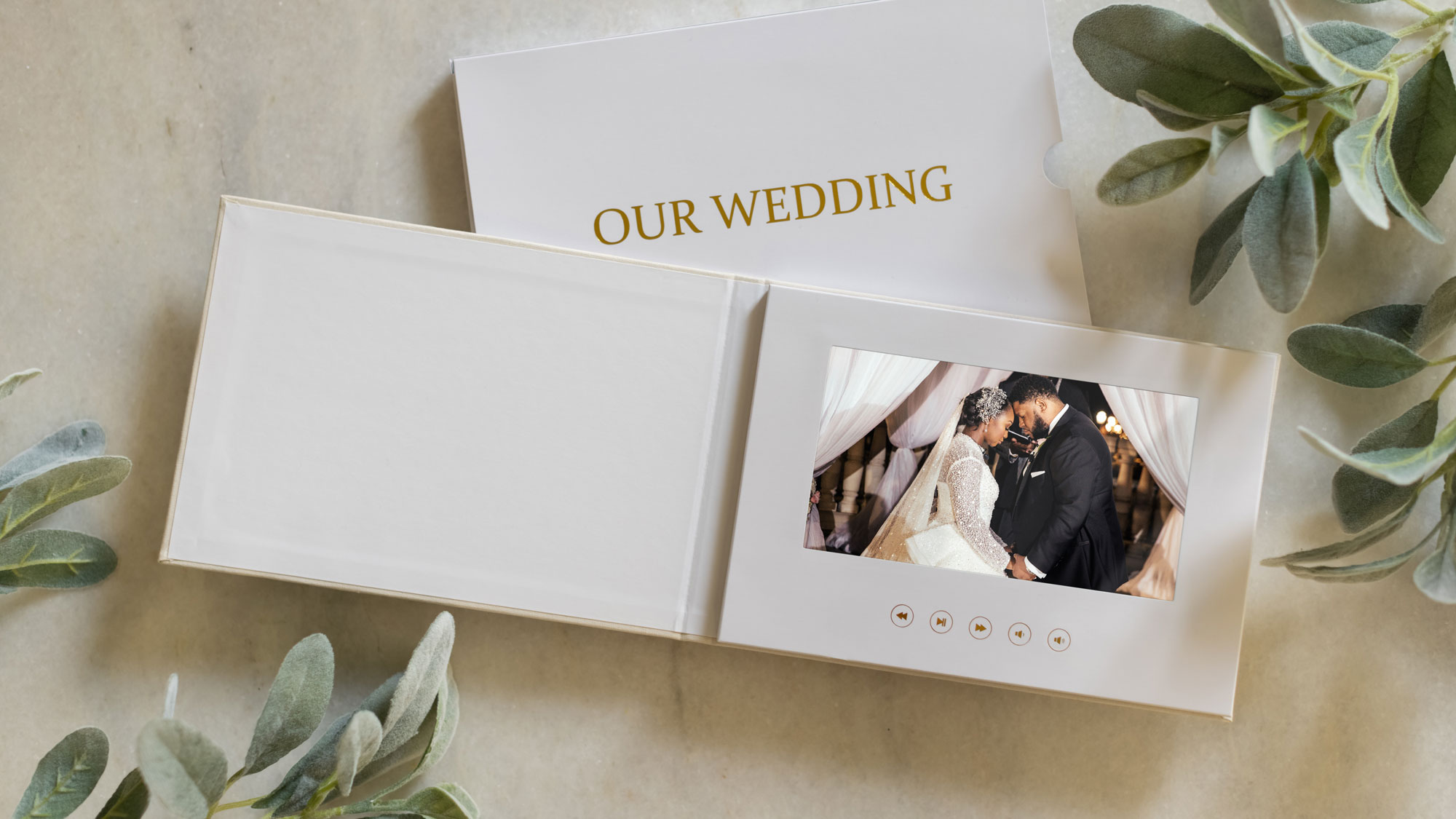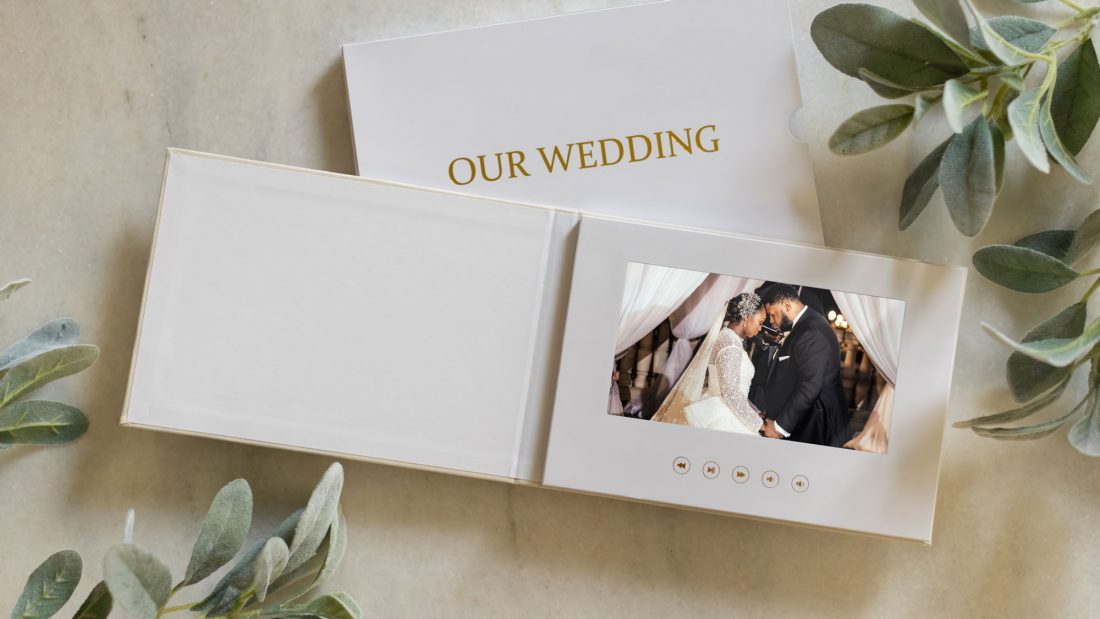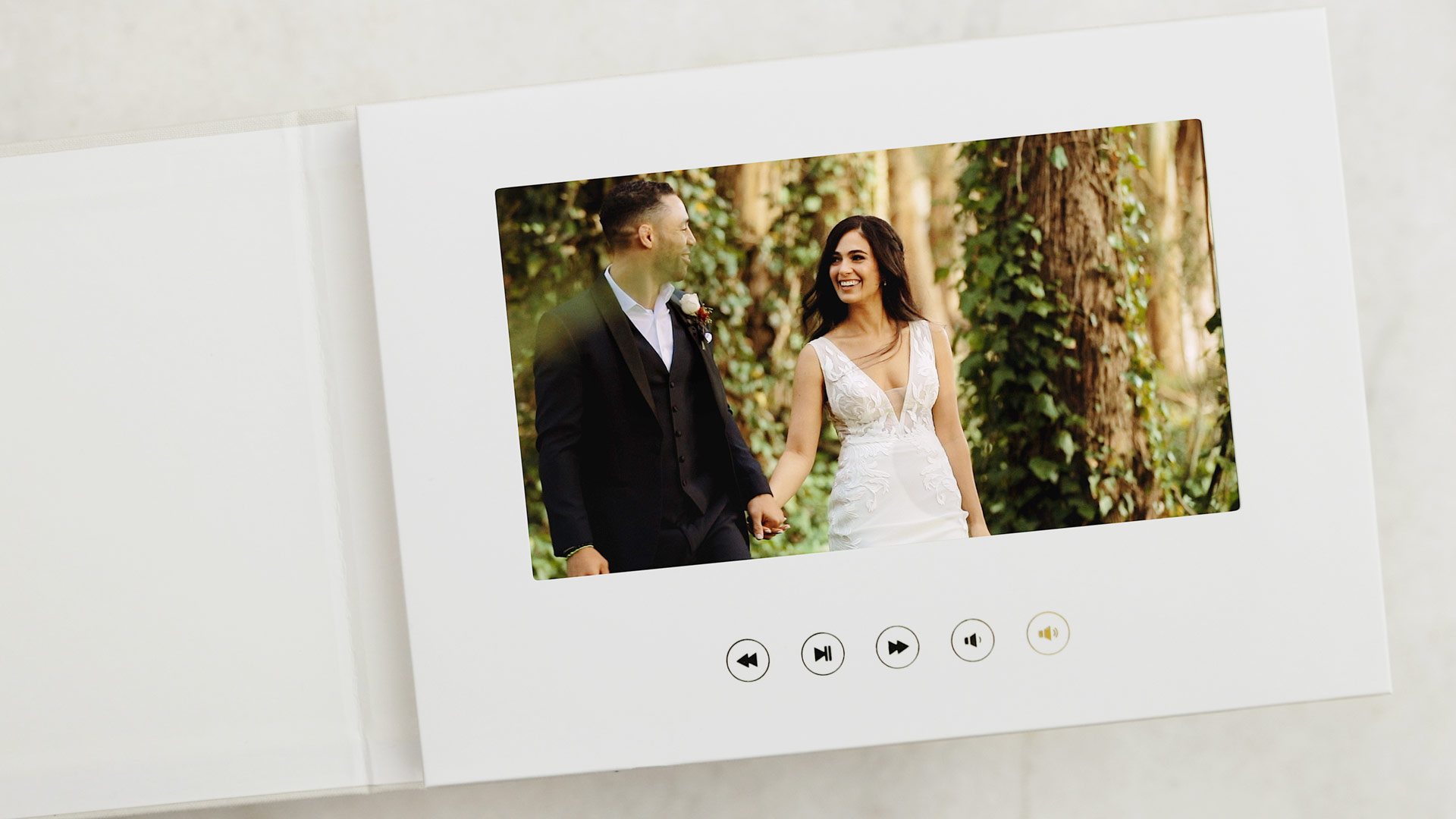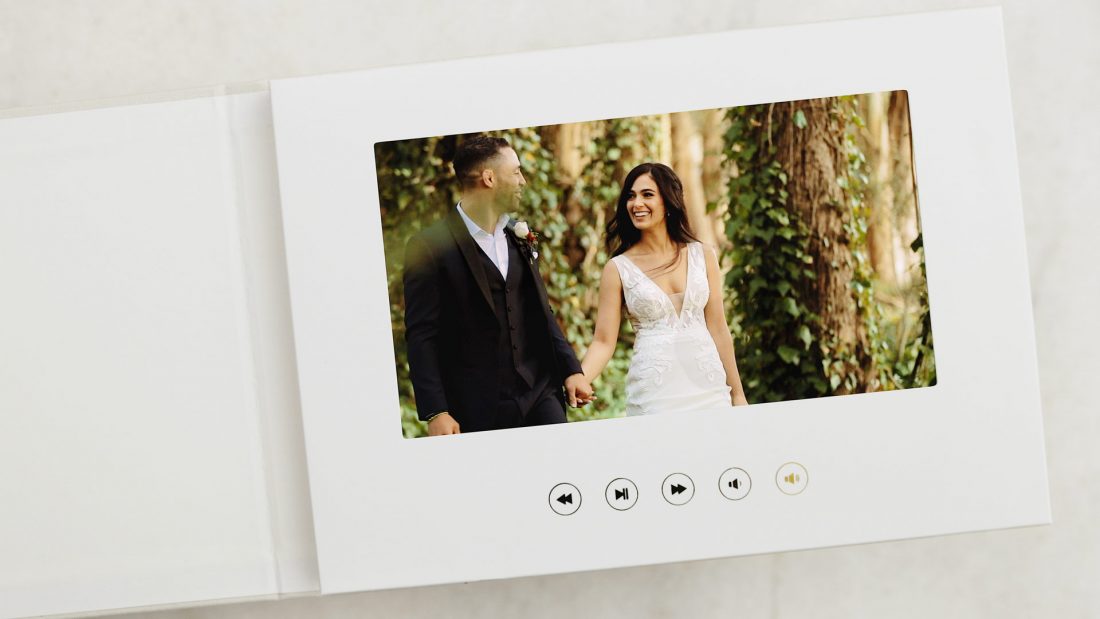 A New Way to Deliver Wedding Films
At Aperina Studios, we pride ourselves on our high-quality, luxury films that deserve to be featured in a luxurious video book. We are always striving for perfection and continually look for ways to stand out from the sea of other wedding videographers and photographers. We can guarantee you that The Motion Books video books are state-of-the-art and the most pleasing way to enjoy your wedding film. You can include The Motion Books in your wedding cinematography package as an add-on option. And don't forget to get one as a thank you gift for the ones who helped make your big day happen. 
To find out more about The Motion Books, you can visit their website, themotionbooks.com. Or, if you are interested in Aperina Studios' wedding cinematography packages (with the additional option of The Motion Books video book), simply click here. We would love to capture your story, emotions, and unique details of your wedding day.