17 Feb

Enchanting Wedding at San Francisco City Hall and Dogpatch WineWorks

Wholeness and Wholesomeness – two words used to describe the relationship shared between Josh and Jen. In the majestic and beautiful San Francisco City Hall, the bride and groom exchanged personal wedding vows that beautifully told their love story and united them as one. With blessings and support from family and loved ones, Josh and Jen's City Hall wedding kicked off their adventure into married life. We hope you enjoy this enchanted wedding film celebrating the wedding of Josh and Jen in San Francisco, CA. 

Wholesomeness is a love shared between family, and family played a huge role in this couple's wedding day. Josh, having lost the majority of his immediate family over the years, was extremely close with his aunt. Understanding the importance of this bond shared with his aunt, we made sure to film this delicate relationship throughout the whole wedding day. Jen was especially close with her father and given the closeness of their relationship, we took the opportunity to film their first look. This made for a beautifully captured intimate moment shared between a father and his daughter. He was in absolute disbelief that the day had finally come to give her away to the love of her life. 

Family was incredibly important to the bride and groom, especially the family's blessings. This led to one of the challenges we faced while filming this wedding ceremony inside of San Francisco City Hall. As planned, several family members stood up to share their personally prepared blessings for the bride and groom. Unfortunately, the City Hall is large and noisy, so that makes audio difficult to capture perfectly in this environment. Family members did not speak into any microphones but simply projected their voice for everyone to hear. I knew right away that the audio captured on my audio recorders would simply be too noisy to use. Understanding that the blessings can serve as an important story element in the wedding film, I want to recapture the audio after the ceremony. Intentionally, we found each and every family member who had shared and had them re-record their words of blessings so that we could synchronize the audio with the video later in post-production. The new audio worked perfectly and helped us as wedding videographers to tell the story of this couple's wedding a lot better. 
Because of Josh, I know what it feels like to trust another human
Trust was a key aspect in this wedding. Both the bride and groom had complete trust in each other and complete trust in us in creating their wedding film. Filming between the eucalyptus trees at Lovers' Lane at the Presidio, the organic chemistry shared between Josh and Jen fueled the enchanted feelings captured during the creative photo session on their wedding day. Taking the whimsical forest shots and combining them with incredible architectural shots of San Francisco City Hall, we were able to create an incredible film highlighting the beauty captured during their wedding day.
Take a look at this trailer we posted on our Instagram highlighting the incredible moments caught in Josh and Jen's wedding day.
View this post on Instagram
Throughout the wedding day, we truly got a sense of the bride and groom's characters. Jen, a sweet and outgoing bride, and Josh, a funny and charming groom, welcomed us with open arms and truly made us feel as though we were part of their family. We got a peek at Josh's humorous side when he tricked everyone into thinking the best man had lost the wedding rings during the ceremony. To everyone's surprise, Josh had them all along. This made for an exciting and funny twist to their beautiful wedding ceremony. Check out our viral TikTok video with over 3 million views of this hilarious surprise.
Jen makes me feel like Spider-Man - limitless, creative, and full of purpose.
Limitless and creative are the perfect words to describe the feelings we got as we filmed the grand entrance into the reception at Dogpatch WineWorks. This romantically lit, industrial style tasting room was a perfect fit for this enchanting couple. The cultural roots of the bride and groom truly shined through as they were greeted to Arabic drumming at their wedding reception entrance. Filled with love, joy and purpose, the wedding night at continued at Dogpatch WineWorks with toasts and dancing amongst a wholesome group of guests. What an incredible wedding day!
We hope this wedding film immersed you into the cultural and beautiful wedding day of Josh and Jen in San Francisco, CA. The perfect SF City Hall Wedding and Dogpatch WineWorks Wedding!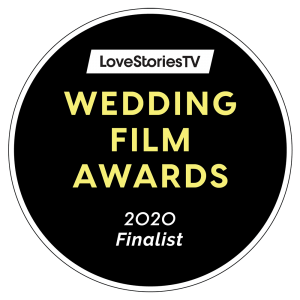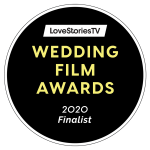 PS. We were honored that this film was nominated for "2020 Wedding Film Awards" on LoveStoriesTV. We're super stoked about this nomination! It was nominated in the "Film of the Year" category, so this is also exciting!